The phrase 'omakase' literally translates from Japanese as "I'll leave it to you" or "I trust you." In the context of fine dining, this means that customers have complete confidence in the chef to serve up his selection of artfully crafted dishes.
This request typically consists of dishes that showcase the best of seasonal Japanese produce as well as the chef's deep knowledge of ingredients and technical cooking abilities. All you need to do is inform the restaurant staff of any dietary restrictions and preferences, before relaxing in your seat and waiting for your food to be served to you over the counter.
The omakase dishes typically include an assortment of sashimi, sushi, cooked dishes and seasonal vegetables. Common examples range from otoro (fatty tuna belly) to shimaaji (striped horse mackerel) and uni. Diners are usually seated at a table facing the chef, so they can get a full view of the preparation process, as well as savour their food the moment it's ready.
What's intriguing about omakase, is its element of surprise. One never knows what exactly to expect, because the dishes vary according to the seasons and availability of ingredients. If you're craving a taste of adventure, here are 11 of the best omakase restaurants in Singapore to try.
Jump To / Table of Contents Chef Kenjiro 'Hatch' Hashida helms Hashida Sushi, a fine dining restaurant specialising in omakase sushi. Having trained in Tokyo under his father, master chef Tokio Hashida, he boasts over 20 years' worth of culinary expertise. Diners know Chef Hashida for his warm hospitality, and can expect an unforgettable meal consisting of seasonal dishes (fondly called 'something special' on the menu), sushi, and signature rice bowls. The Mohamed Sultan branch is the latest iteration of his previous Michelin-starred establishment of the same name. Shoukouwa is a two Michelin-starred restaurant renowned for its authentic Edo-style sushi. The establishment prides itself in crafting each piece perfectly by using only the highest quality fish and serving each offering at an ideal temperature. Choose between the Miyabi (S$380) and Hana (S$480) omakase sets: the former showcases the freshest seasonal seafood while the latter features a robust selection of Japan's finest ingredients. The chefs here have spent years honing their skills at prestigious establishments in Ginza, meaning that you'll be in good hands no matter what's on the menu. Ki-sho is renowned for its kappo-style omakase, which showcases numerous methods of traditional cooking (such as boiling, stewing, and frying) as well as an understanding of seasonal produce and ingredient quality. Chef Hamamoto brings extensive culinary expertise to the table, having trained at the three Michelin-starred kaiseki restaurant Kichisen and with Chef Tetsuya Wakuda at Singapore's own Waku Ghin. The restaurant also boasts a solid selection of Japanese alcohol, spanning the legendary Juyondai sake brand, Yamazaki whiskey, and umeshu (plum wine).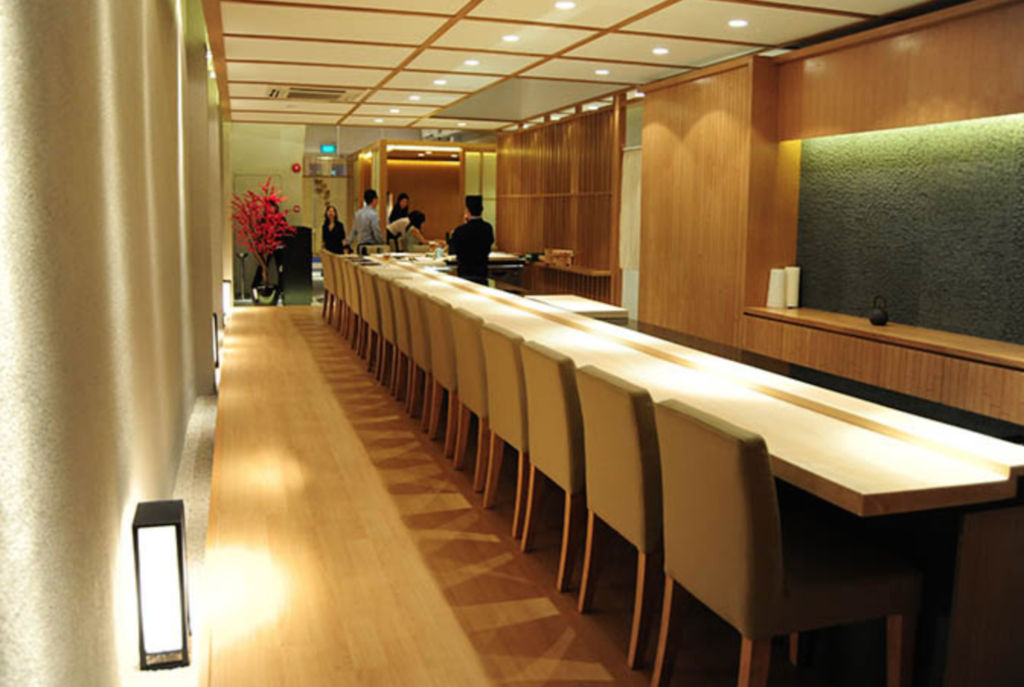 Head Chef Ryosuke Harada heads Sushi Mitsuya, which specialises in the art of omakase and bespoke dining. He has over a decade's worth of experience crafting sushi, having worked at Sushi HIRO in Hong Kong and Sushi SORA at Mandarin Oriental Tokyo. A brilliant hinoki wood counter spans the restaurant, where diners can indulge in dishes along the lines of Botan prawns done three ways, chutoro (medium fatty tuna) nigiri, and a selection of fresh sashimi. The omakase is typically available at dinner.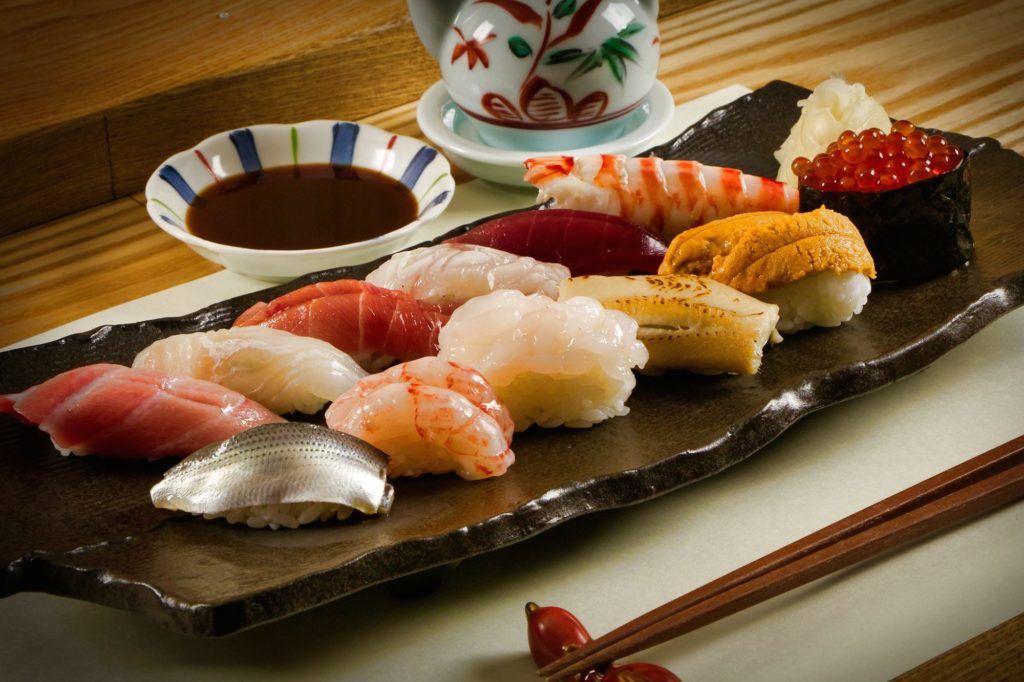 Nakano Jiro founded his eponymous restaurant with the intention of providing an authentic Japanese dining experience. The establishment utilises traditional cooking and preparation techniques, and prides itself in using premium ingredients that are flown in from Japan four times a week. The omakase here spans six (S$180), eight (S$220), and ten (S$260) courses, where customers can expect the best of seasonal ingredients. Ginza Sushi Ichi is an offshoot of the famed Tokyo restaurant that's known for its one Michelin star. The restaurant only uses high-quality seafood that's been flown in from Tsukiji fish market five times a week (think wild Japanese tuna and sea urchin from the first auction of each day), and is frequently celebrated for its sublime sushi offerings. The establishment offers omakase nigiri (from S$220) and a premium omakase (from S$430). At one Michelin-starred terra, Chef-Owner Seita Nakahara brings together Japanese and European culinary traditions to create his signature 'Tokyo-Italian' omakase. He has worked at restaurants in Tokyo, Tuscany, Sicily, and Piedmont, and sources produce from regions all over Japan. Hand-picked ingredients and seasonal flavours converge in the omakase set, which is available for both lunch and dinner. Shinji by Kanesaka is an offshoot of Chef Shinji Kanesaka's one Michelin-starred restaurant in Tokyo. The restaurant serves exclusively omakase, which is skilfully crafted by Master Chef Koichiro Oshino and his team of highly-trained chefs. Both St. Regis and Carlton Hotel branches boast serene interiors that harken back to traditional Japanese architecture and make for a memorable dining experience. Diners can choose between two omakase sets at lunchtime (form S$250) and three (from S$300) at dinner.