Brimming with culture and culinary gems, this guide to the best restaurants in Kampong Glam will help you navigate the historic district when hunger strikes.
Kampong Glam has gone through many phases over the years. The neighbourhood once held the Malay aristocracy of Singapore, with the iconic Masjid Sultan at its centre. It was an area rich with commerce, where spices, textiles, and other goods traded among the heritage shophouses.
Today, Kampong Glam has been gentrified by a slew of galleries, craft shops, quaint boutiques, and cafes populating its corners. Yet the spirit of the Malay community that had once called Kampong Glam home remains strong. Save for the tourist stops, it is well-preserved in the form of heritage eateries and small family businesses.
Those looking to enjoy nasi padang will find a richly competitive sphere of eateries right here serving up a multitude of heritage dishes — some of which even graced by the Michelin Guide and other celebrities. Alongside them are modern restaurants serving global cuisines such as Italian food, Nashville-style fried chicken, Scandinavian dishes, and brunch fare, many of them halal-certified. Check them out below.
(Image credit: Jui-Chi Chan / iStock / Getty Images)
Best restaurants in Kampong Glam
Jump To / Table of Contents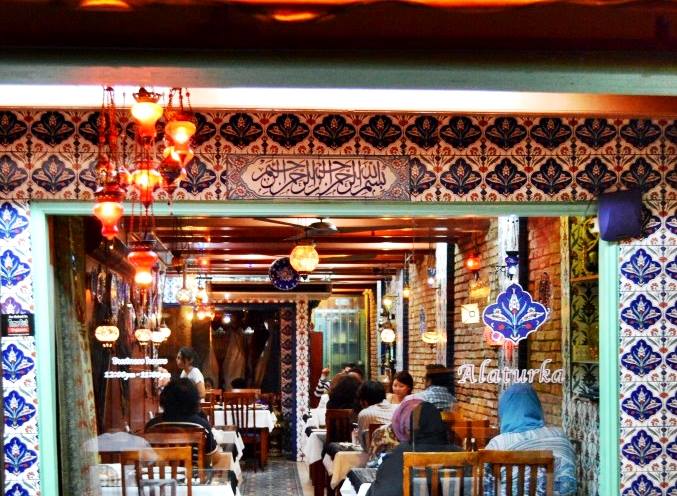 Kampong Glam is home to many Turkish and Middle Eastern restaurants. From these, Alaturka has proven to be quite a stand-out. Turkish-born chef Nafiz Bozkurt uses only authentic spices, such as sumac, imported from home and cooks most of his kebabs by the charcoal grill. Alaturka's great cooking was also highlighted on the Bib Gourmand list for the 2016 Michelin Guide Singapore. Must-orders, besides kebabs, are the freshly baked traditional bread and accompanying dips like hummus and baba ganoush.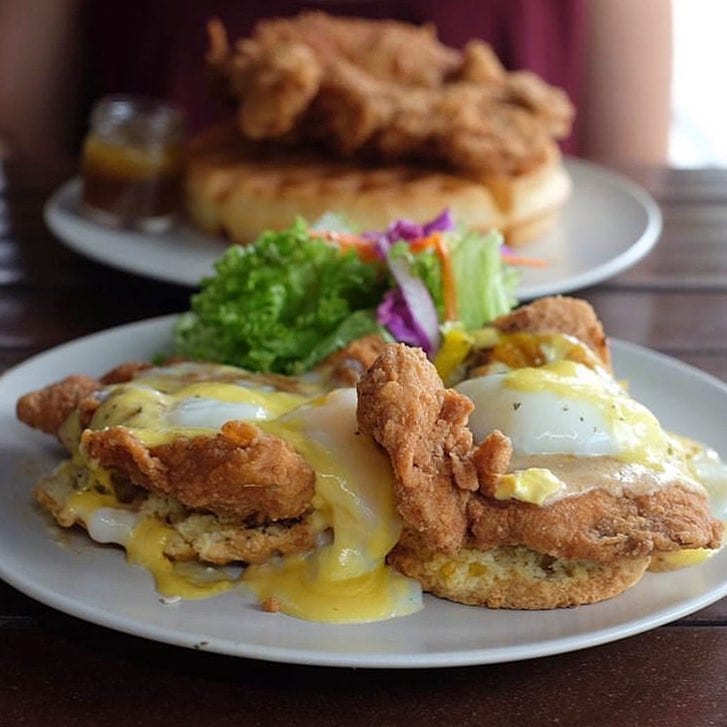 Besides having one of the best fried chicken in town, The Beast also offers homely South American fare such as freshly baked cornbread, gumbo and chilli con carne. It also doubles as an entertaining nightlife spot, with open-mic and live music sessions through the week. Also worth checking out is the drinks menu: The Beast offers a massive range of American whiskeys (read: bourbon).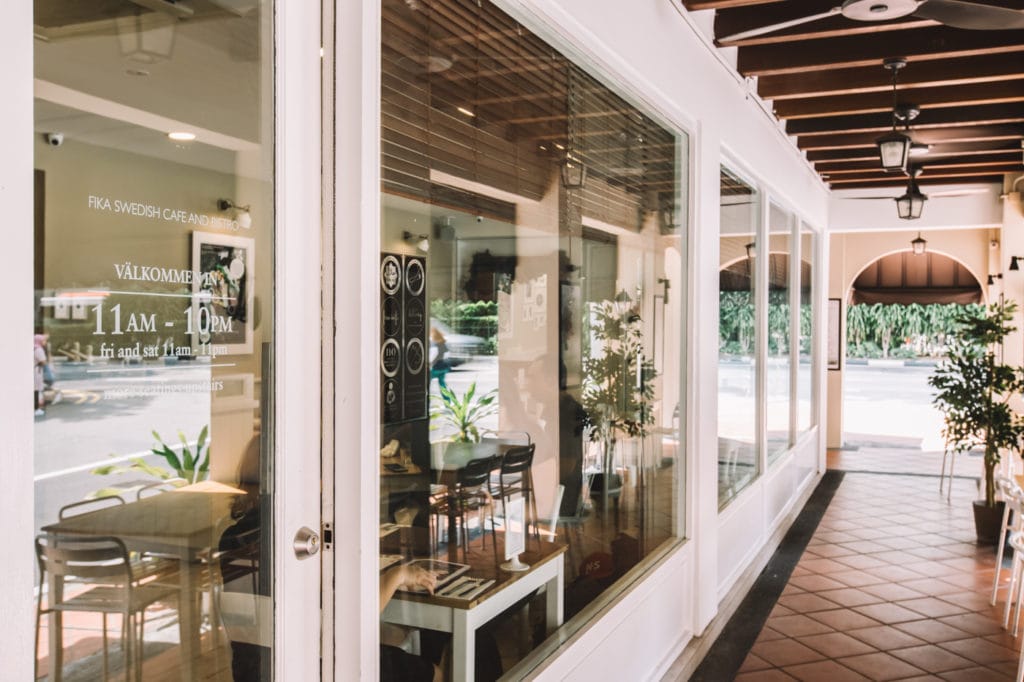 The Halal cafe is run by a Singapore/Swedish husband-and-wife team, serving up traditional Swedish dishes. Must-try dishes here are grilled chicken salads, Swedish-style beef meatballs with jam and their Salmon gravlax. Fika is also a popular weekend brunch spot and has an array of desserts and house-baked bread. Do also check out its sister cafe, Konditori, which offers a bigger range of croissants and cakes.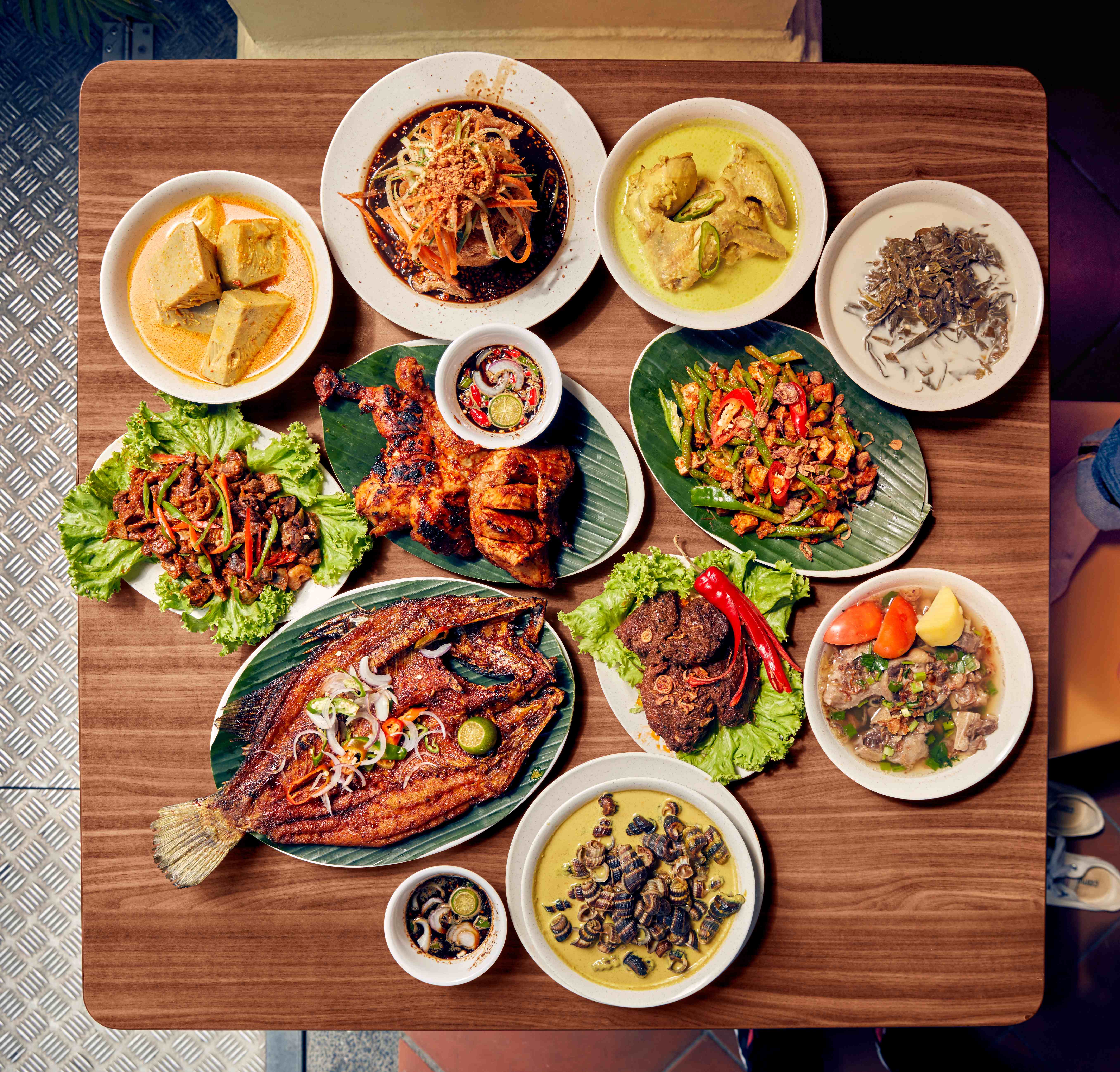 This renowned eatery is often held up as one of the last remaining vestiges of Singapore's heritage foods. Hjh Maimunah serves up nasi Padang which sees a massive array of traditional dishes offered with steamed rice. The family restaurant follows time-honoured recipes from Malaysia and Indonesia, making sure to use only quality spices and produce. Signature dishes to look out for include the Sudanese-style ayam bakar, sambal goreng, beef rendang and oxtail soup. Nasi padang is meant to be a communal affair, so be sure to go with a group of friends.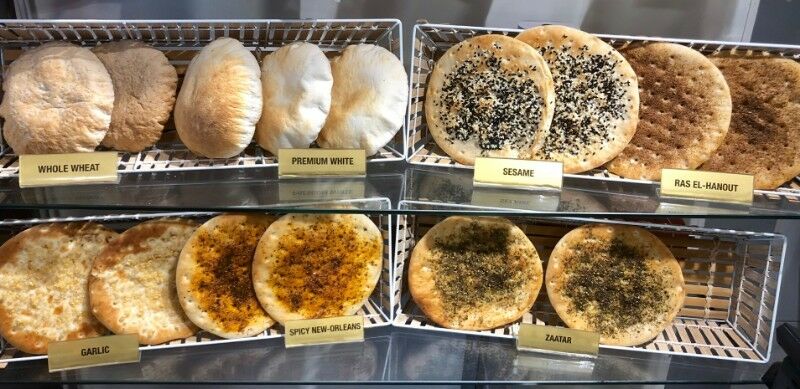 Pita Bakery bakes some of the best pita breads in Singapore. The bakery claims to use a 700-year-old recipe for its naturally-leavened pita bread. Besides the traditional plain ones, the bakery also included on its stable more creative adaptations such as spicy cajun, zaatar herbs and ras el hanout. Pita Bakery also offers a range of fresh spreads and dips like hummus, tahini and amba (read: pickled mango) together with its bread.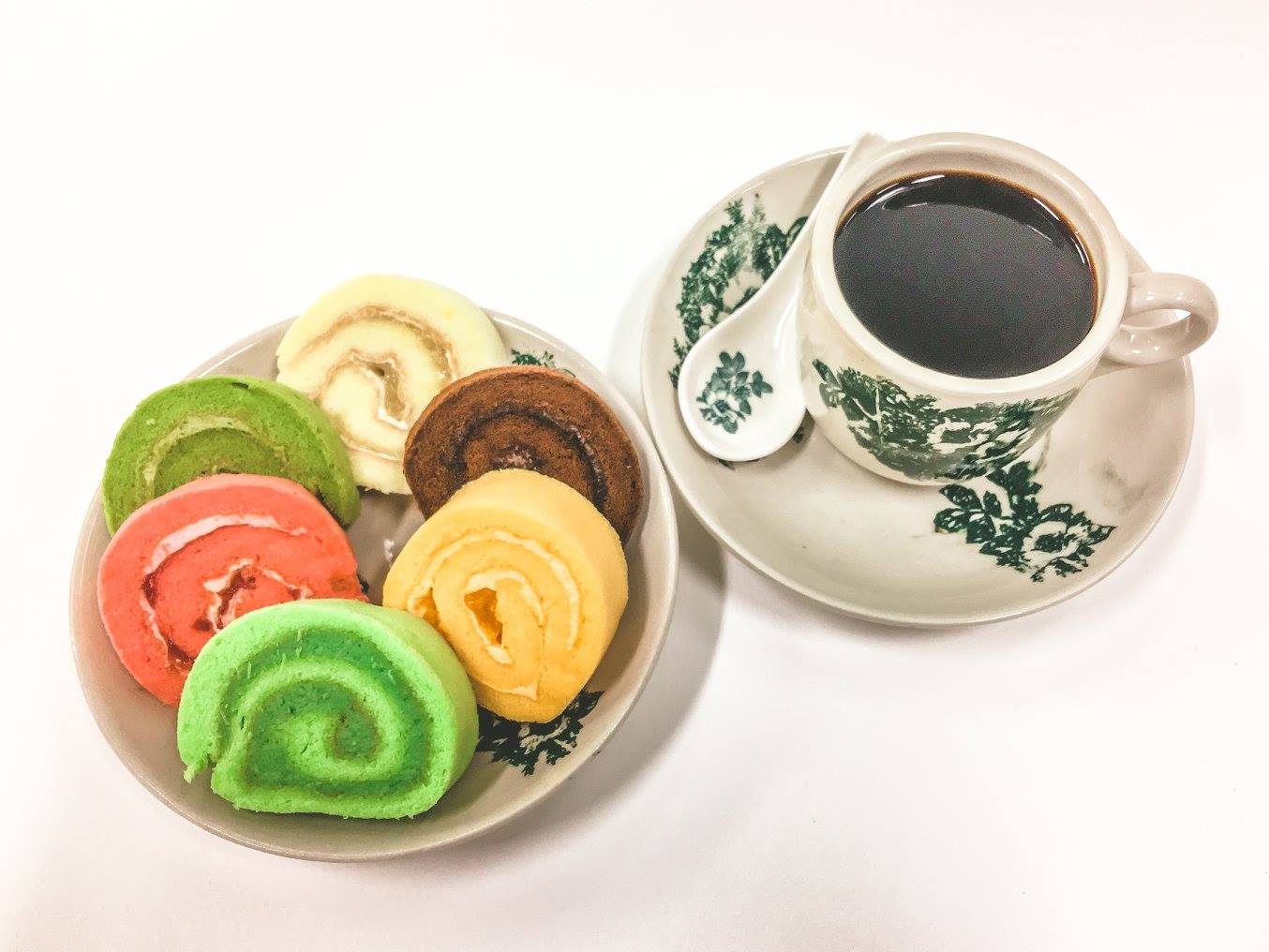 This old-school bakery commands long queues for its one speciality: swiss rolls. These aren't the most attractive of pastries available around, but it offers an irreplaceable sense of 90s nostalgia. The pillowy sponge cakes are available in chocolate, mango, green and even blueberry. But its hot-sellers are the traditional kaya and durian flavours.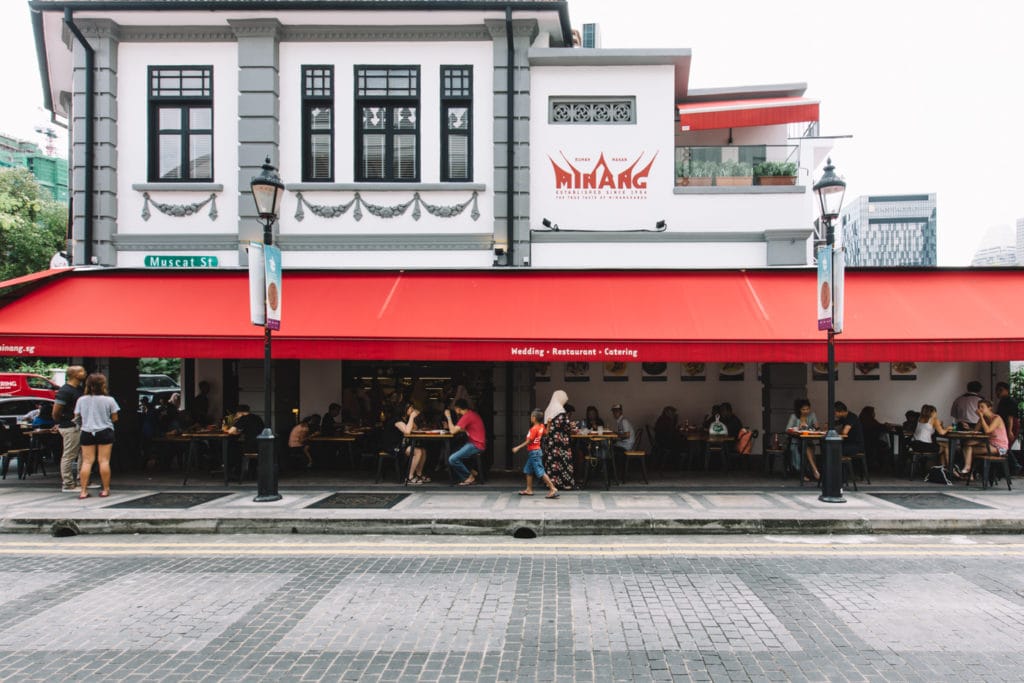 Rumah Makan Minang is another nasi Padang restaurant worth visiting as well. The family-run restaurant here prides itself on serving authentic Minangkabau cuisine from West Sumatra. There are over 40 different dishes here to try, but the beef Rendang — with very tender beef in spicy gravy — is a must try.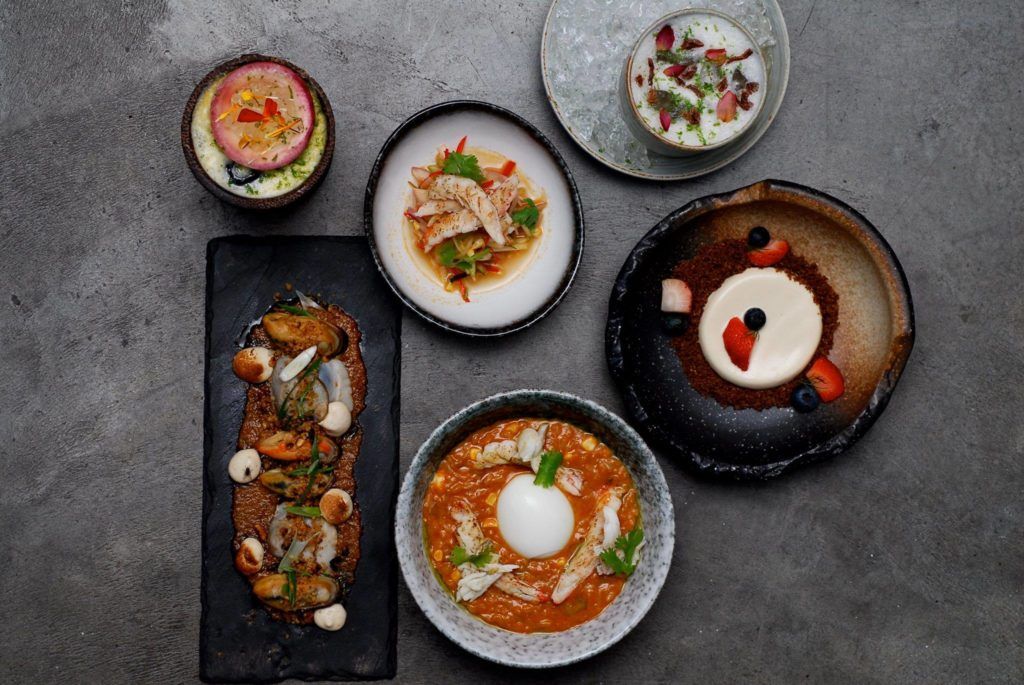 Diners can expect only the freshest seafood at this restaurant. All fish and clams here are sourced by local fishery Ah Hua Kelong from Singapore's waters. The menu sees these ingredients presented in modern Asian and European-styles dishes such as seabass pate, curry mussels and roasted prawns. Also notable are the cocktails here which are prepared by the award-winning speakeasy Bar Stories just above the restaurant.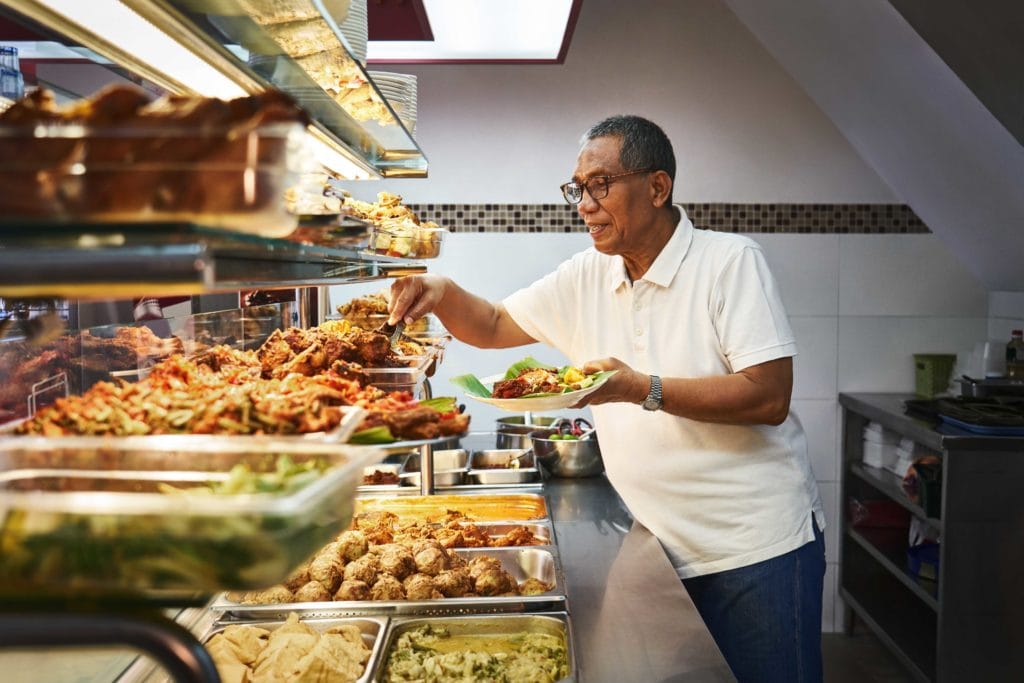 The 71-year-old Warong Nasi Pariaman is probably the oldest Nasi Padang restaurant in Singapore. The restaurant has been helmed by three family generations and the kitchen still prepare the same dishes from its beginnings in 1948. Another popular spot often visited by local celebrities and chefs.