What can you do in a kitchen the size of a closet? For Son Pham and June Baek, the answer is a lot.
The chef and bartender have launched Guerilla (also known as GLRA), a three-week pop-up at the new Ghostwriter incubation space (formerly known as P&C), where they serve Korean-led food and drinks with the barest of equipment.
Located above Low Tide bar, Pham and Baek deliver a feast on a tight leash. Dishes are prepared on induction stoves and an all-in-one cooker. The exhaust vents barely work. Liquor bottles crowd over a portion of the counter.
But the limitations are freeing. Previously, Ghostwriter was home to Dirty Supper, which is now off to a permanent space. Now, it lets Pham and Baek create cocktails, bar bites, and a tasting menu that are wildly different from Pham's more well-known venture, Sonny's Pizza, and Baek's former employer, MO Bar. "We make do with what we have," Pham said. "It's easy to be in a kitchen with ten people and all kinds of equipment, but here we can have fun."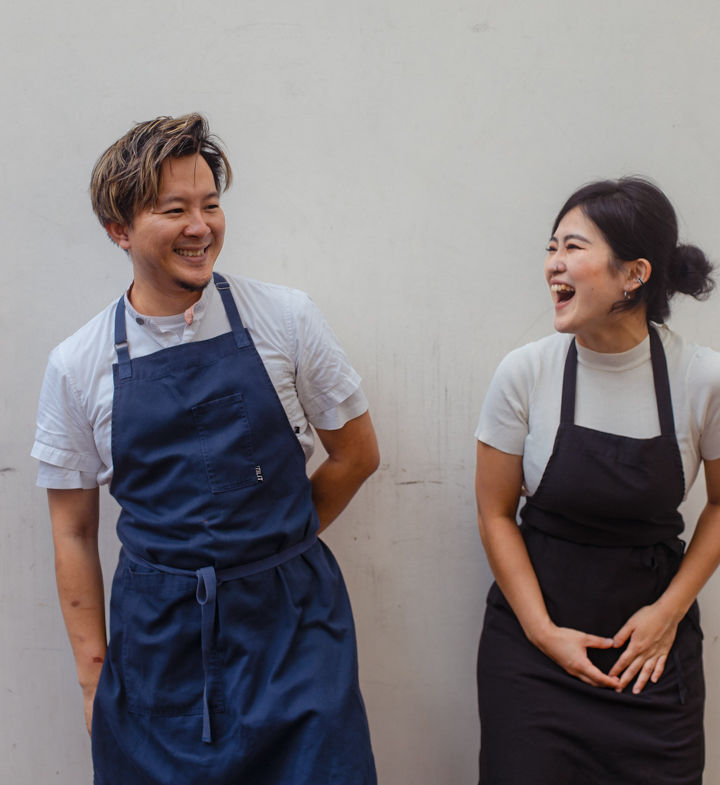 Under a playlist of 90s hiphop and old-school Japanese pop, the six-course tasting menu (S$148 or S$198 with cocktail pairing) starts with Baek knocking over shot glasses of Jeonju soju into beers, turning them into soju bombs. Pham follows up with snacks of tuna tartare tartlet with dried seaweed and cured egg yolk, mentaiko spring roll, and crunchy cabbage leaf holding dill and preserved clams.
Pham has a deft hand with seafood, much of it aged, preserved, or pickled. Snapper is cured for three days and served with clam jus, horseradish, herb oils, and tozasu jelly. Diced octopus adds a snappy texture to a smooth porridge of daikon and rice, made even more seductive by homemade XO sauce with Vietnamese prawn paste. Both dishes are paired with O-Mericano, a riff on an Italian cocktail bittered by omija (magnolia berry) and perilla leaf.
Grilled ssam consists of simmered Australian A2 short ribs with lettuce, perilla, and shiso leaves, plus jeotgal, a thick sauce that Baek's mother made from the innards of the largehead hairtail fish. Pham's advice is to generously smear the pungent sauce over the meat and wrap it in all three leaves. From Baek, it is to eat the whole thing at once. She also provides the Ssook Sour, a bright and nutty gin sour with ssook (mugwort) and sesame.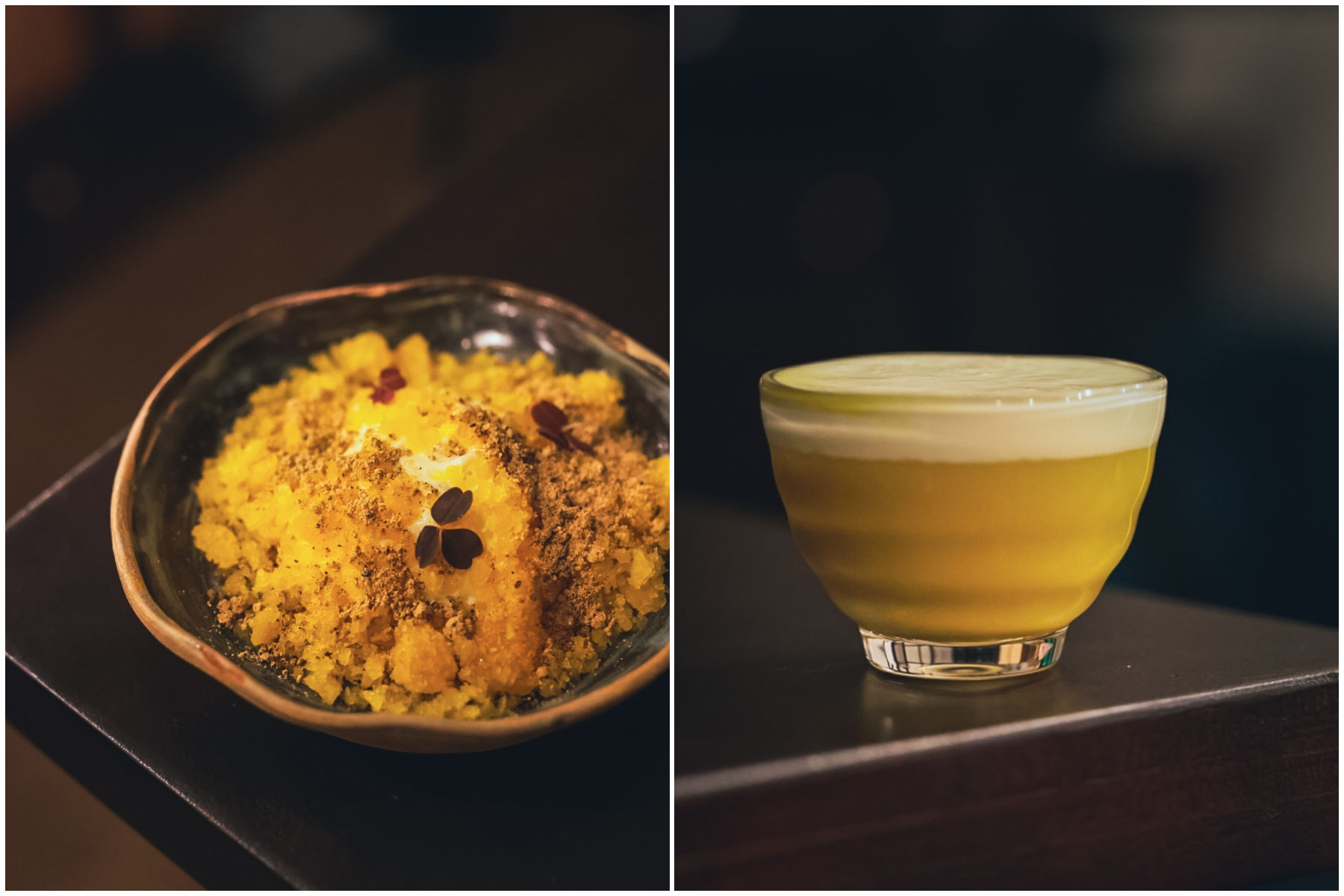 Tasting menus that offer two kinds of carbs may feel like a disingenuous way to fill you up, but not in Guerilla's case. Nurunji soup delivers tender abalone and mushroom with crunchy burnt rice, accompanied by a pho-like soup cooked with the discarded ends of the short rib and spices like star anise and cloves.
For dessert, Pham covers mikan orange slices in mikan granita, barley mousse, and kinako, or roasted soybean flour that is typically used to dust mochi. Its toasty flavours are matched with Do Pumpkin Ma Heart, a cocktail of spiced rum, coconut milk, sweet pumpkin, and cinnamon cream that rivals a pumpkin spice latte. Save a sip for an off-the-menu Madeline, whose edges are sharply crisped thanks to the addition of miso, and begs to be dipped in the drink.
GLRA runs until 29 January before Pham goes back to his day job and Baek flies off to New York to oversee the US expansion of Seoul drinking den Bar Cham. Pham is keen to take his concept further, but until then, check them before they wrap up this Sunday.
Ghostwriter is located at 98 Club St, 2nd floor, Singapore 069467. Book here.