The holidays comes fast and furious in December, which is why we compiled this Christmas guide to help you navigate the festive season.
For ideas on feasting, we have dining options at luxury hotels, restaurant buffets and set menus, take-home roasts for large families, plus log cakes and other desserts to pull out after the turkey. If you have heaps of leftovers, check out recipes on how to transform them into delicious meals.
Christmas is also thirsty work, and you can have a drink at these bars and restaurants serving holiday cocktails, wine pairing menus, and boozy brunches. For presents, we have a gift guide to all things boozy, as well as festive gourmet hampers.
If you deck your halls with shiny balls and plastic wreaths, we have Christmas décor inspirations, plus tips on how to organise your home for the holidays. Then look equally cheery with festive nail art ideas, and advent calendars of sought-after beauty products.
We'll be adding to this list as we countdown to the big day, so stay tuned.
Christmas guide 2022 Luxury hotel restaurants pull out all the stops this Christmas, offering a variety of classic and contemporary dishes from Italian, French, even Cantonese cuisines.
(Image credit: Osteria Mozza)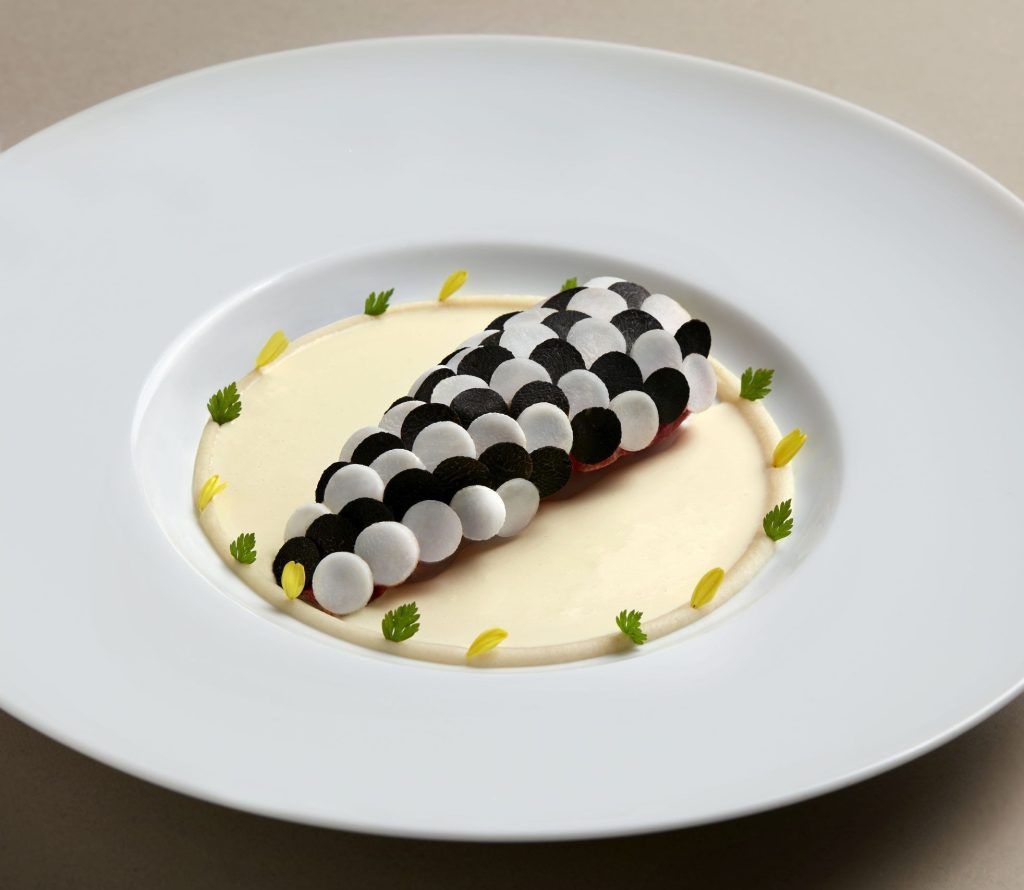 Christmas buffets and set menus
Gather round the buffet table for nonstop dining on turkey, seafood, and other celebratory dishes, or dig into set menus created specially for the season.
(Image credit: Saint Pierre) For the lovely drinkers in your life, here is a boozy gift guide to bottled cocktails, wine hampers, limited edition whiskies, and more.
(Image credit: Atlas) It's the holidays, and a drink seems appropriate. These festive cocktails, champagne pairing menus, and boozy brunches offer just that.
(Image credit: Roku Gin) Christmas feasts at home can be a Teochew-style braised turkey or wagyu beef wellington, plus other delights in this guide to takeaway festive roasts.
(Image credit: Parkroyal Collection Pickering) Save the leftovers from the bin by turning them into lovely meals with these 12 turkey recipes.
(Image credit: Alex Raths / Getty Images)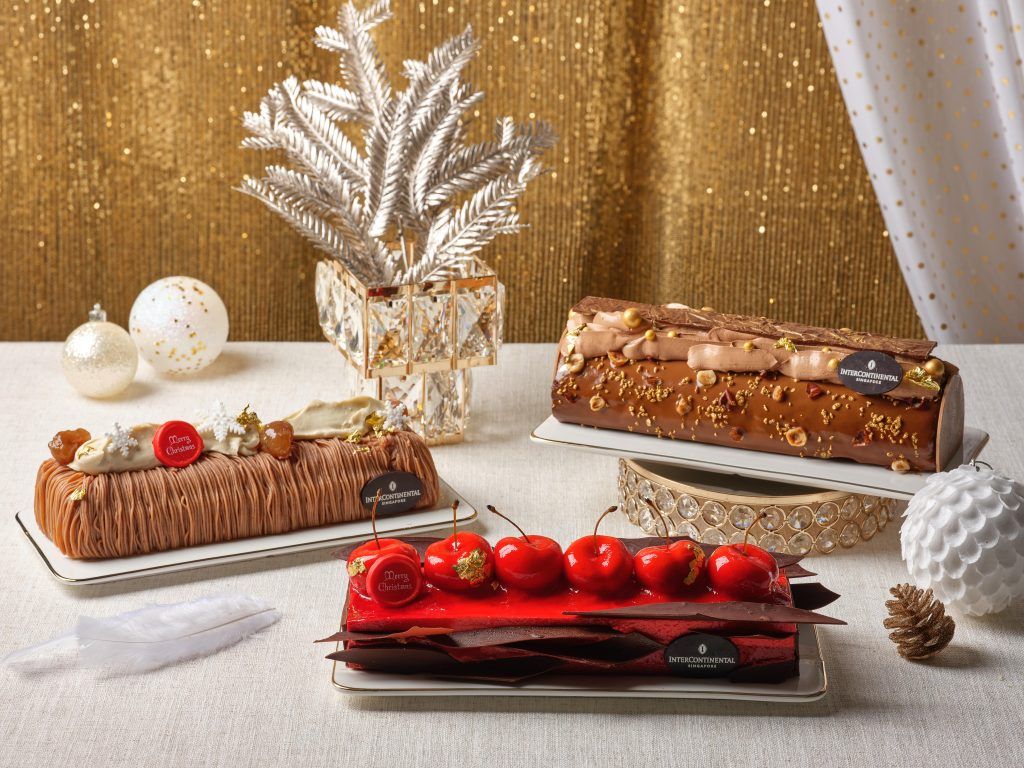 From classic renditions with chocolate and chestnut, to locally-inspired renditions spotting guava and passionfruit, cap off your Christmas dinner with these yule logs.
(Image credit: InterContinental Singapore)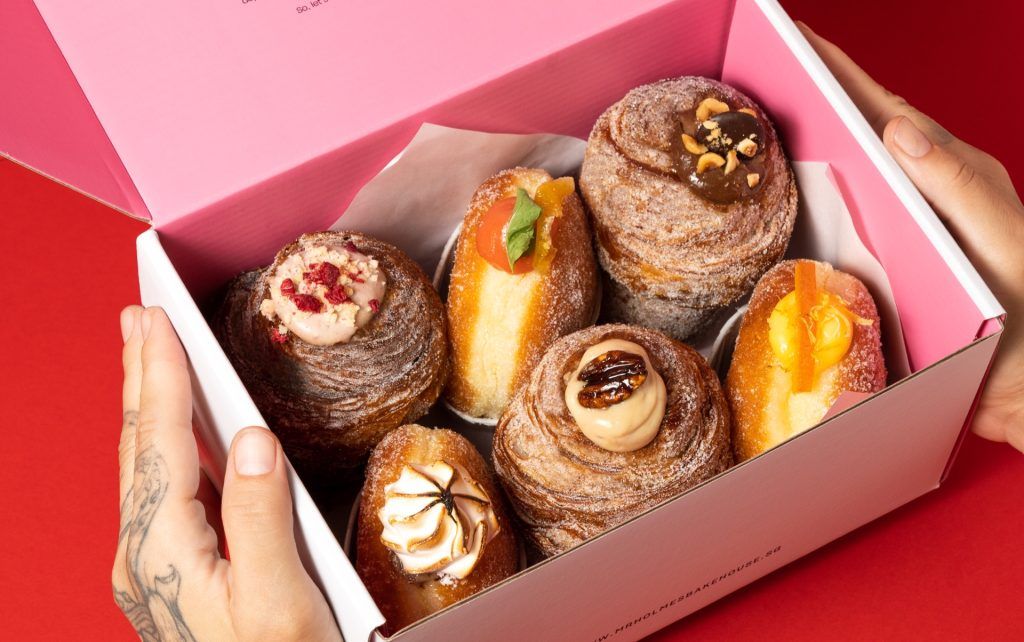 Log cakes are a foolproof option for dessert this Christmas, but these donuts, cruffins, cookies, tarts, even an edible wreath, are just as festive.
(Image credit: Mr Holmes Bakehouse) For a gift that does all the work for you, these fancy Christmas hampers will do the job.
(Image credit: Janice Wong) Pulling out yearly decorations can painful, but it does not have to be thanks to these helpful organisation tricks.
(Image credit: knape / E+ / Getty Images) Tips and tricks on how to get your home looking Christmas-ready, from colours to tablescape.
(Image credit: Maryna Terletska / Getty Images) Let your nails do the celebrating this season with shades of red, glitters, and plenty of yuletide cheer.
(Image credit: @gelsbybry / Instagram) Treat yourself (and others, too) to these advent calendars of skincare must-haves, grail makeup products, and sought-after fragrances.
(Image credit: Jo Malone) If family gets too much, there is always TV. Here are some of the most-anticipated movies and shows debuting this month.
(Image credit: Hollywood Bowl)
(Hero and feature images credit: Foxys_forest_manufacture / iStock / Getty Images)