Before Lucali BYGB opened its doors to the public, everyone who was in the know was buzzing with excitement.
After all, if Jay-Z and Beyonce could skip the Grammys in 2012 for some Lucali pies, there must be something magical about the pizzeria.
Now, we have to make it clear. Lucali BYGB isn't the exact replica of Lucali at Carroll Gardens. The restaurant is a collaboration between Mark Iacono, creator of the original Lucali in Brooklyn and Singapore-based hospitality pioneer, Gibran Baydoun. The goal? To marry Iacono's famed pizza pie recipe with Baydoun's thoughtfully curated service and design philosophy.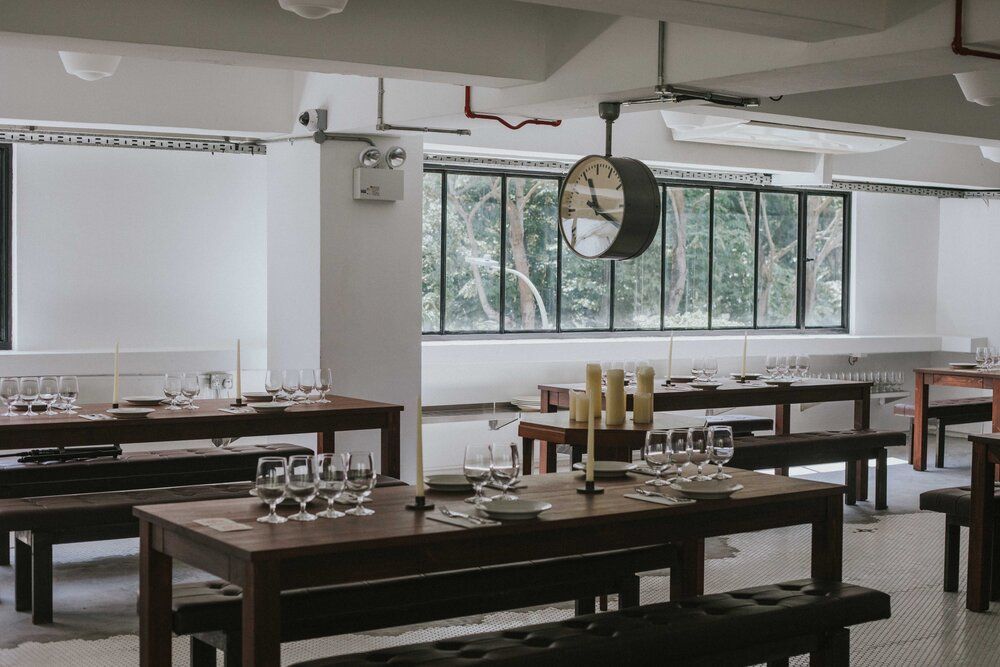 Nestled in an industrial building that once housed Kilo Kallang, the last thing you'd expect when you first step out of the old, factory-like lift is an indie, effortlessly cool space that's crooning out tunes from the likes of Blood Orange, Tina Turner and The Pharcyde.
That, coupled with long wooden tables flanked by the soft glow of taper candles and blown-up, retro images of celebrities like Grace Jones donning its walls, it became absolutely clear: this isn't your regular hole-in-the-wall pizzeria.
Start with a plate of pasta or two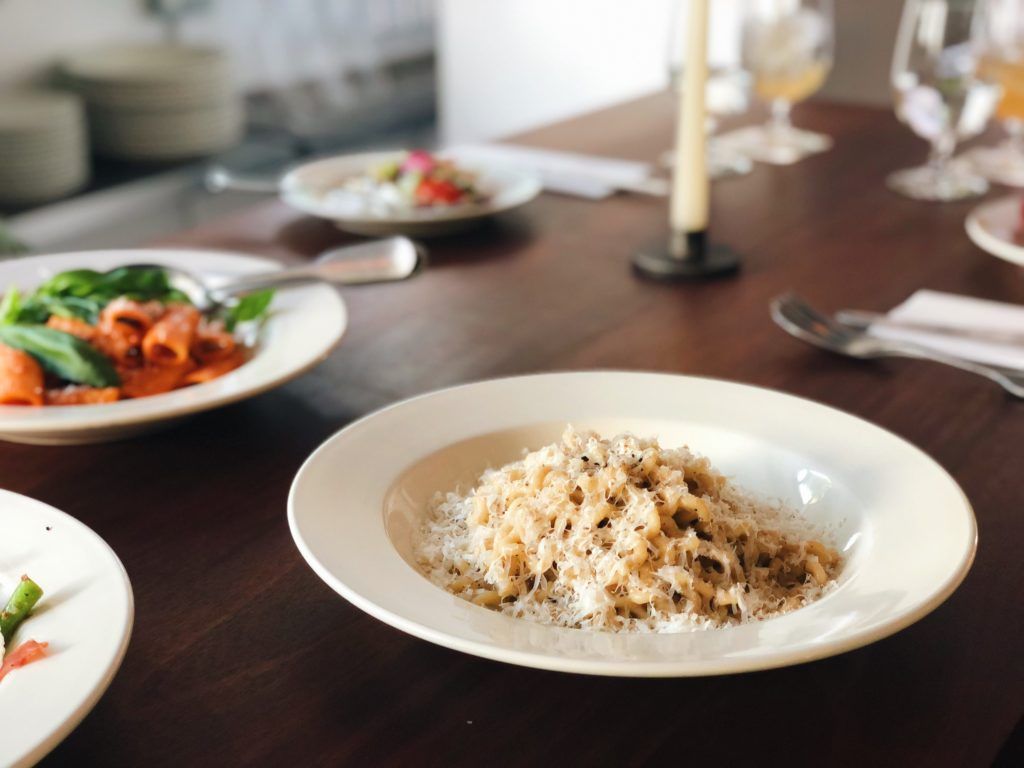 The pizza might be one drawing eyes from the crowd, but the pasta options at Lucali BYGB doesn't falter too far from the pie. The Cacio e Pepe, for instance, is a comforting bowl of perfectly al dente long fusilli seasoned with a shower of pecorino and black pepper that's creamy, velvety rich and highly addictive. Other choices include the modest Spicy Rigatoni, complete with a vodka-spiked sauce that's perfect for those who enjoy a bit of heat in their dishes.
Then feast on the pizza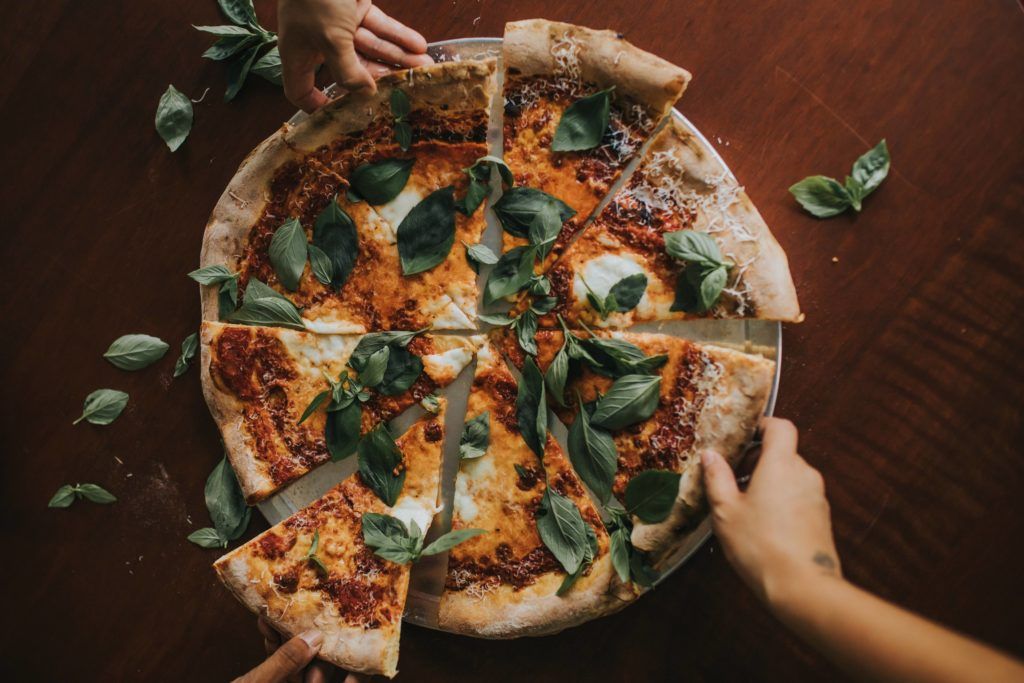 Unlike the off-the-mill pizzerias with row after row of pizza options, there's only one pizza you can have here on the menu: Lucali's 18-inch Pizza Pie. The original pie is a humbling one for sure: tomato sauce, basil and cheese form the basic option, but diners can always opt for additional toppings like anchovies, pepperoni and olives.
If you think the pizza seems too modest for all the hype, think again. The scarlet sauce is a 'four-hour tomato sauce' recipe that's passed down from Iacono's grandmother's recipe and the cheese is a quintessential 'Brooklyn combination' of buffalo mozzarella, low-moisture mozzarella, and a smattering of Grana Padano.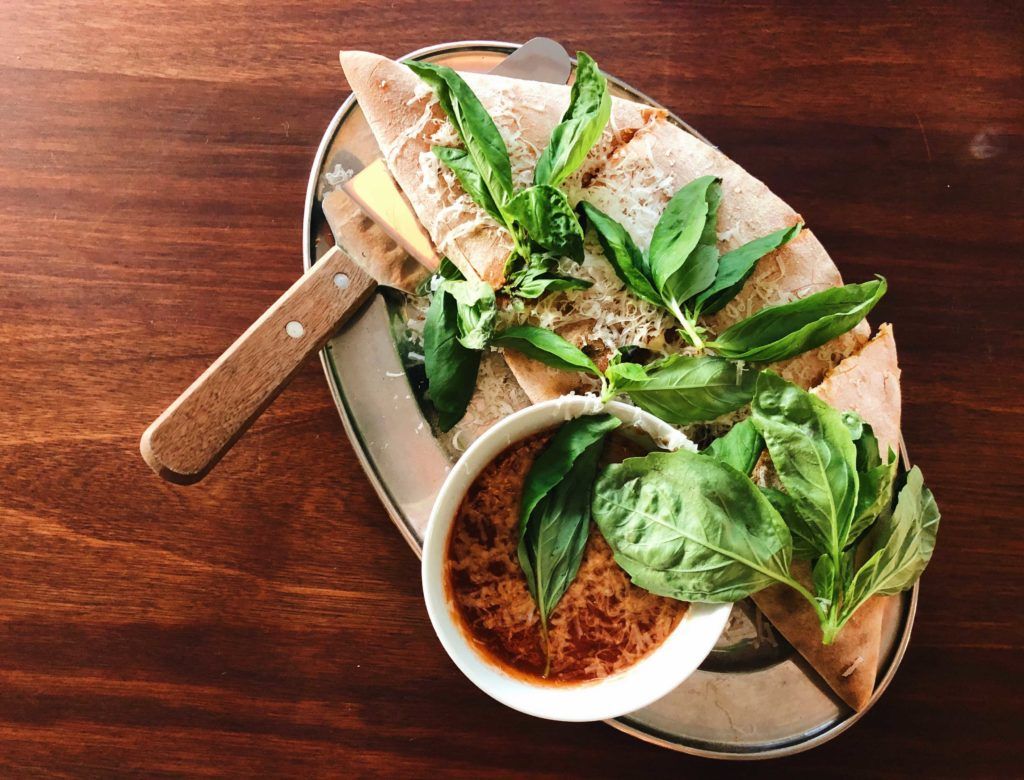 We know some who are fanatics of margarita pizzas that's doused in cheese, so if you're one of them, then the rustic Calzone is for you. The "folded pizza" is stuffed with a generous serving of ricotta and buffalo mozzarella that oozes out as you attempt to pick it up from the plate, and served with a warm bowl of tomato sauce to dip into.
Wash it all down with a tipple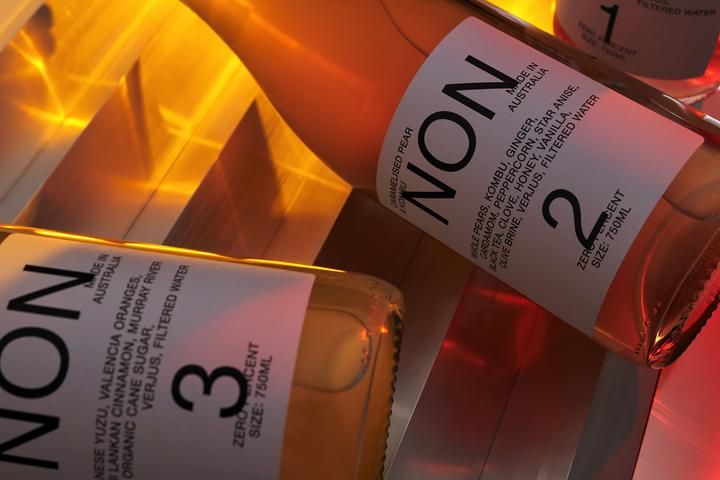 Right by the entrance of the restaurant, diners will find a row of convenience-store style fridges to pick your drinks out from. Instead of commercial bottles of green tea, you'll be introduced to a whole range of wines and bottled cocktails for your perusal.
Here, find some interesting wines like the Skin-Contact Sauvignon Blanc and the Malbec, a white and a red that's bottled solely for Lucali BYGB by Australian winemaker Nic Peterkin from L.A.S. Vino House Wines.
We however, settled for a bottle of NON, an alcohol-free wine alternative that was light, refreshing, and paired wonderfully with the more decadent dishes on the menu.
Lucali BYGB is open from Wednesdays to Sundays. Reservations can be made up to 30 days in advance via their website here.
Lucali BYGB
Address
66 Kampong Bugis, Level M, Singapore 338987