When we wrote our roundup to the best yakiniku restaurants in town earlier last month, the last thing that came to our mind was plant-based yakiniku meat.
Yet, there we were on a Tuesday afternoon, sampling some at Aburi-EN. The new plant-based Kalbi (boneless short rib) hails from Next Meats, a Tokyo-based food-tech startup that specialises in the research and development of Japanese-style alternative meat products.
Sustainability and a greener future seem to be at the core of the company. According to their website, they believe that by "making small changes – like cutting down on factory-farmed meat – we can create a greener outlook for everyone. We hope to continue developing mouth-watering alternatives that make plant-based the next move from meat."
Made largely from soy proteins, Next Meats' Kalbi contains double the amount of protein and half the fats than that of regular meat. It also doesn't contain any chemical additives or cholesterol.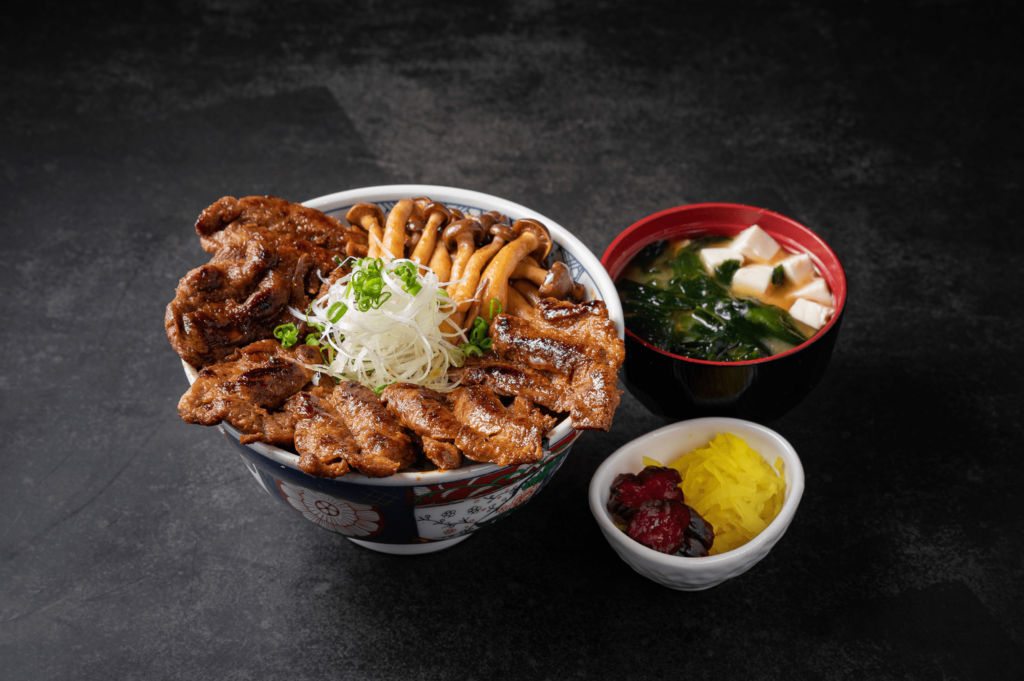 Next Meats has partnered with Aburi-EN, a Japanese grill restaurant chain as a testbed for their launch in Singapore. Two dishes will be available: the Kalbi Don Set (S$13.80) and the Stamina Teishoku (S$15.80).
While the Kalbi Don Set is vegan-friendly, complete with stir-fried mushrooms, and a grilled slices of Next Meats' yakiniku "beef" slathered with a special sweet soy sauce, the Stamina Teishoku features the "meat" stir-fried with cabbage and topped with an egg imported from Okinawa.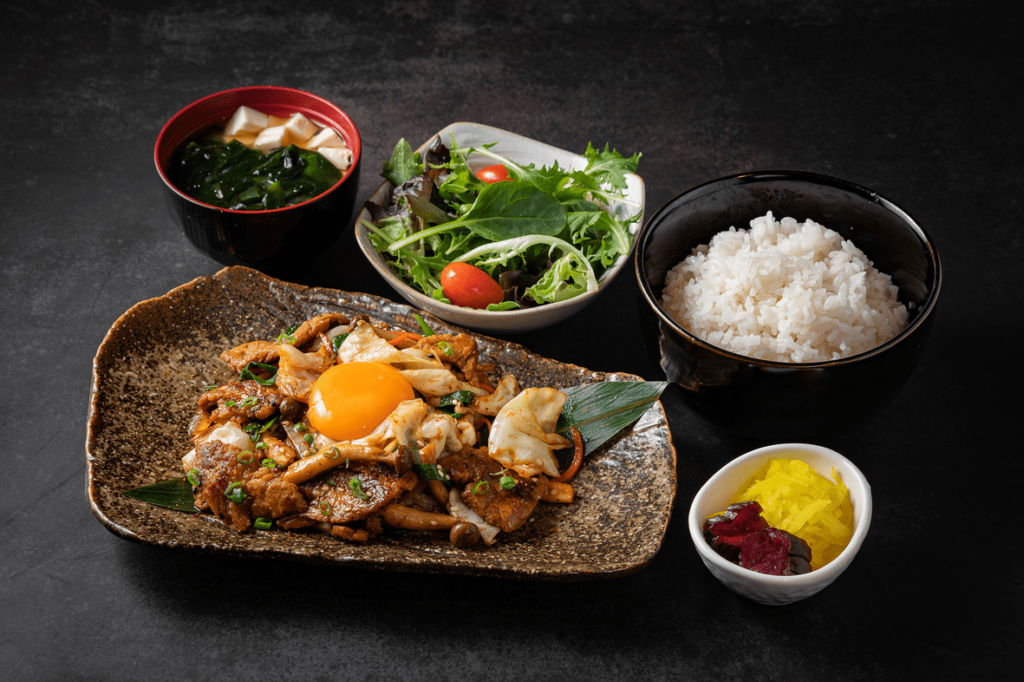 Here's the million-dollar question everyone's asking: how does it taste? To be completely honest, the plant-based yakiniku meat seems to pale in comparison to many other meat alternatives, such as Omnimeat, Impossible Meat and Beyond for instance. The texture is a little airier than we would have liked — at least for the Stamina Teishoku — which added to a chewiness similar to seitan. The grilling element in the Kalbi Don Set, however, gave the plant-based meat a nice char we appreciated, adding a layer of texture that's similar to actual meat.
In all fairness, this might not be the first choice for carnivores craving a spot of grilled meat, but it certainly does make a pretty solid alternative for flexitarians or vegetarians who are making conscious efforts to go green and meat-free. Besides, having another casual spot in town to cater to all your friends' diets doesn't hurt either.
The two dishes featuring plant-based yakiniku meat is available at all Aburi-EN outlets from now to July 2021.