Plant-based meat alternatives aren't new products in the market, but OmniMeat is taking it one step further by creating the world's first luncheon meat and pork strips made entirely from plants.
OmniMeat was first launched in April 2018, and it overwhelmed the market with its unique blend of plant-based proteins and striking resemblance to traditional pork in taste, texture and appearance.
Similar to other brands like Impossible Foods and Beyond Meat, OmniMeat was only available in "ground-meat" form, particularly suitable for flexitarians and vegans looking to create "pork-based" food like meatballs and patties.
At a press conference in May, the company unveiled two new products that would change the game: the OmniMeat Strip and OmniMeat Luncheon, both of which aim to provide an environmentally friendly and nutritionally superior option to their pork-based counterparts.
OmniMeat Luncheon, the world's first vegan luncheon meat, was created out of health concerns for the Asian market.
Statistics have shown that luncheon meat is so popular in Asia that industry forecasts expect annual sales to exceed 400 million cans in the Asia Pacific region this year. This comes at a shocking number, especially since WHO classified luncheon meat as a Class 1 carcinogen, and consuming even one slice per day increases cancer risk.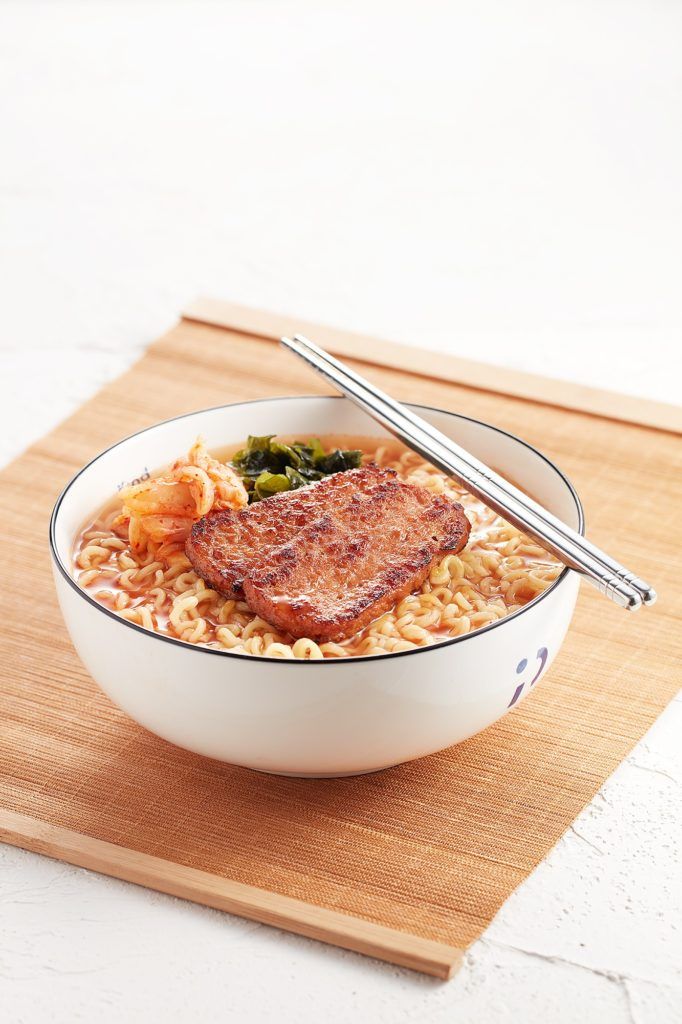 Enter OmniMeat Luncheon, a healthier option made mainly from soy, wheat, beet and coconut oil. It contains zero cholesterol, zero carcinogenic nitrates. When compared to traditional canned pork meat, OmniMeat Luncheon is 49 percent less in fat and 62 percent less in sodium content. It is also cruelty-free, non-GMO and contains no added hormones, antibiotics or MSG.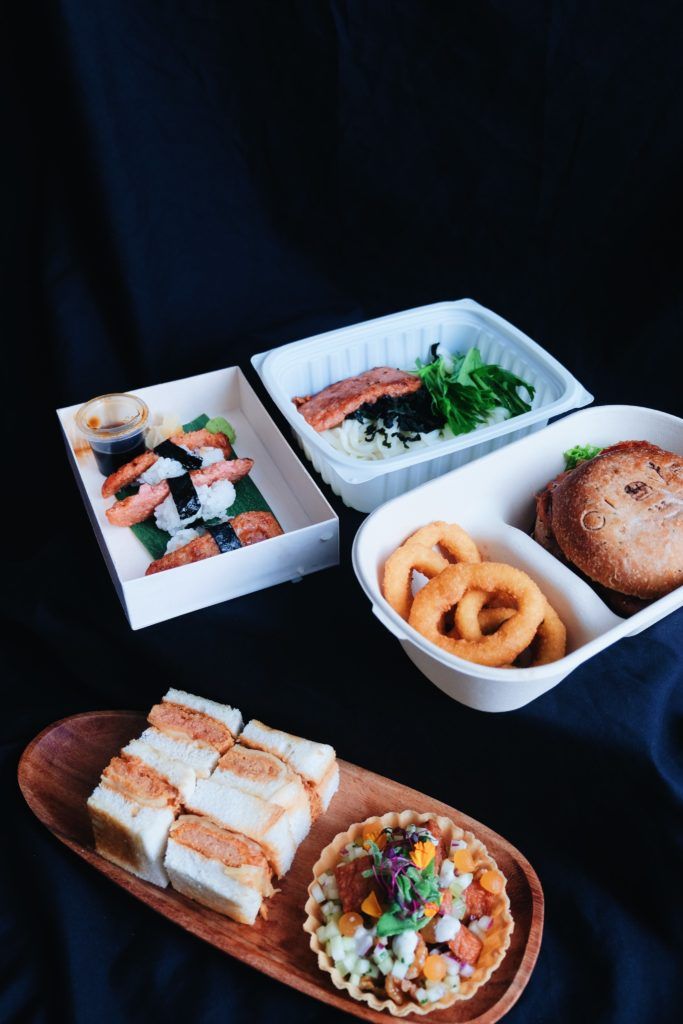 From now to 2 December, local gourmands will be able to get a taste of the OmniMeat Luncheon at Accor Group's varied dining establishments in Singapore. This includes the OmniMeat Luncheon Sando at Raffles Courtyard, and an array of dishes at the Fairmont such as the OmniMeat Luncheon Sushi, and the OmniMeat Luncheon Udon Mikuni Restaurant.
Apart from ground pork, pork strips are also a common ingredient in Asian cuisines. To cater to the market, OmniMeat will also be debuting a plant-based alternative: the OmniMeat Strip.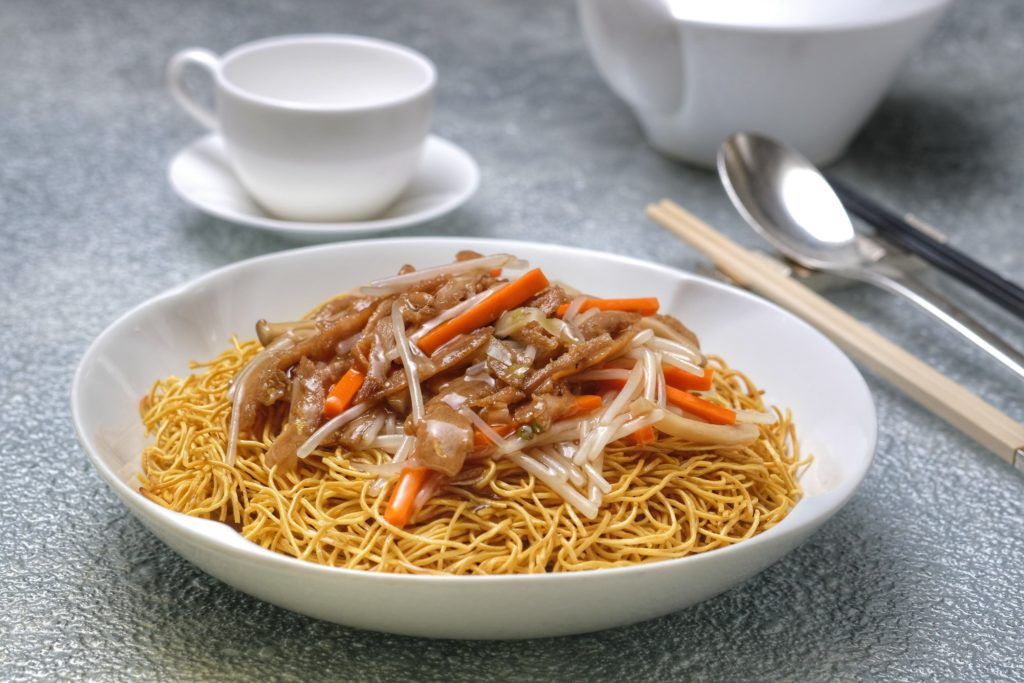 OmniMeat Strip is created mainly out of soy, wheat, beet and sunflower oil, making it a protein-rich alternative to the regular pork shoulder. The formula is cruelty-free, non-GMO and contains no added hormones as well.
In other news, Green Monday Group has just announced that they are set to open their renowned plant-based concept store and cafe Green Common is set to open in January 2021 at Vivo City.
Considering the COVID-19 pandemic exploded just months after an outbreak of the African Swine Fever, it might be a good time to try a new alternative pork product. Or two.
OmniMeat Strip and OmniMeat Luncheon will be available in Singapore from 19 November 2020 at select NTUC FairPrice supermarkets, while expanding to other major supermarkets and select online retail platforms, from 15 December 2020.