It seems we are on the precipice of a meat-free future as another plant-based meat alternative has just launched in Singapore.
Dubbed Tindle and released by Singapore-based Next Gen Foods, it takes the form of chicken patties and is made of only nine ingredients — all of which are non-GMO. "The core ingredients are water, soy, sunflower oil and coconut far; Tindle Thy doesn't contain any cholesterol, sugars and trans-fat yet contains 17g of protein per 100g," reads the press statement. "It is also antibiotic and hormone-free and has been certified by Singapore's Health Promotion Board as a Healthier Choice option, with less saturated fat and sodium than other plant-based alternatives in the market."
11 F&B brands will be taking part in the launch on 18th March, turning the plant-based chicken patties into a myriad of dishes. This includes the award-winning bar 28 Hong Kong Street and concepts by big named chefs like Manjunath Mural (who headed the now-shuttered Michelin-starred The Song of India) and Beppe de Vito of il Lido Group whose portfolio of restaurants includes Michelin-starred Braci.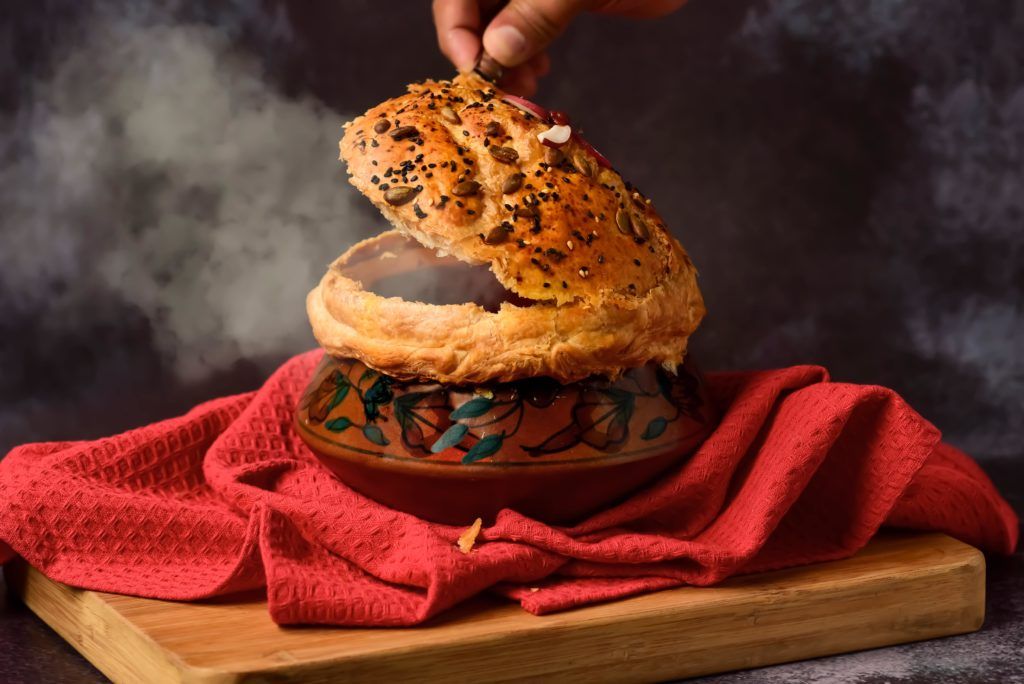 Adda, chef Mural's latest modern Indian concept will be serving up Butter Tindle Pot Pie while Prive will be playing host to the Tindle Katsu Curry, a crispy breaded "chicken" cutlet in aromatic Japanese curry, served alongside apple-edamame-corn salsa and steamed brown rice.
It's worth noting while Tindle itself is vegan-friendly, the preparation and final Tindle dish at each of the restaurant partners might not necessarily be vegan. Those with gluten allergies might want to give it a miss — you'll find wheat gluten and wheat starch in the list of ingredients too.
We started with chefs because they are arguably the toughest critics — and for good reason…We're confident that Tindle is the only plant-based chicken that is versatile enough to be used across a multitude of cuisines and dishes. If chefs are happy with Tindle, then we're very sure customers will be too.
Jean Madden, CMO of Next Gen Foods
Group Executive Chef of Three Buns, Adam Penney will feature four Tindle dishes on the menus at both Keong Saik Street and The Quayside outlets, including a mouthwatering burger named From Russia With Love.
Taste-wise, the plant-based chicken itself has the texture of the inside of a chicken nugget. Unlike its closest competitor, Heura, it comes in the form of a patty which can be reshaped.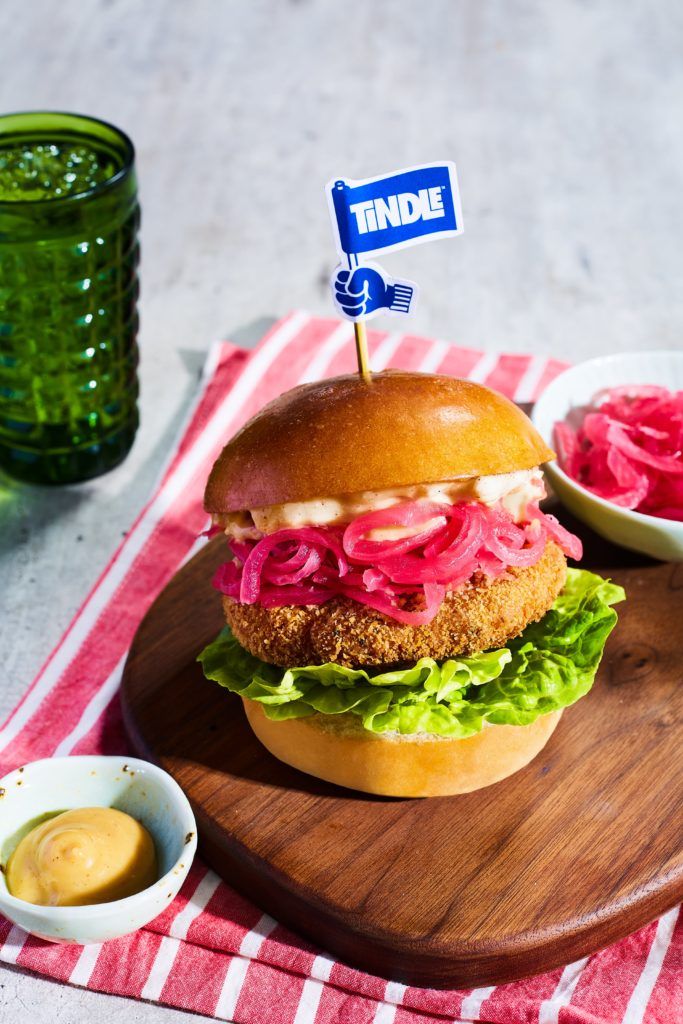 According to chef Penney, "Tindle is fantastic, versatile, delicious and extremely easy to work with. It has allowed me to expand my creativity and develop items that I know my customers will truly love."
Other F&B establishments that are tying up with Tindle include American burger bar Love Handle Burgers and seafood restaurant Bayswater Kitchen. The Tindle burger will also be featured in the menu of food truck The Goodburger, located at Raffles Place (Ocean Financial Center, 10 Collyer Quay, Singapore 049315) on 18, 19, 22 and 23 March from 11am to 3pm. The first 100 burgers each day will be complimentary to diners who follow @TiNDLEfoods and @thegoodburgersg on Instagram.
For more information, head to their website here.