As talk of Covid-19 vaccine hit headlines and the age of trumpery is being flushed down the toilet where it belongs, the world it seems, is starting to see some light.
That sense of optimism might hit you as you go about your daily business, relishing in the many things we can do now when we can't just a few months ago.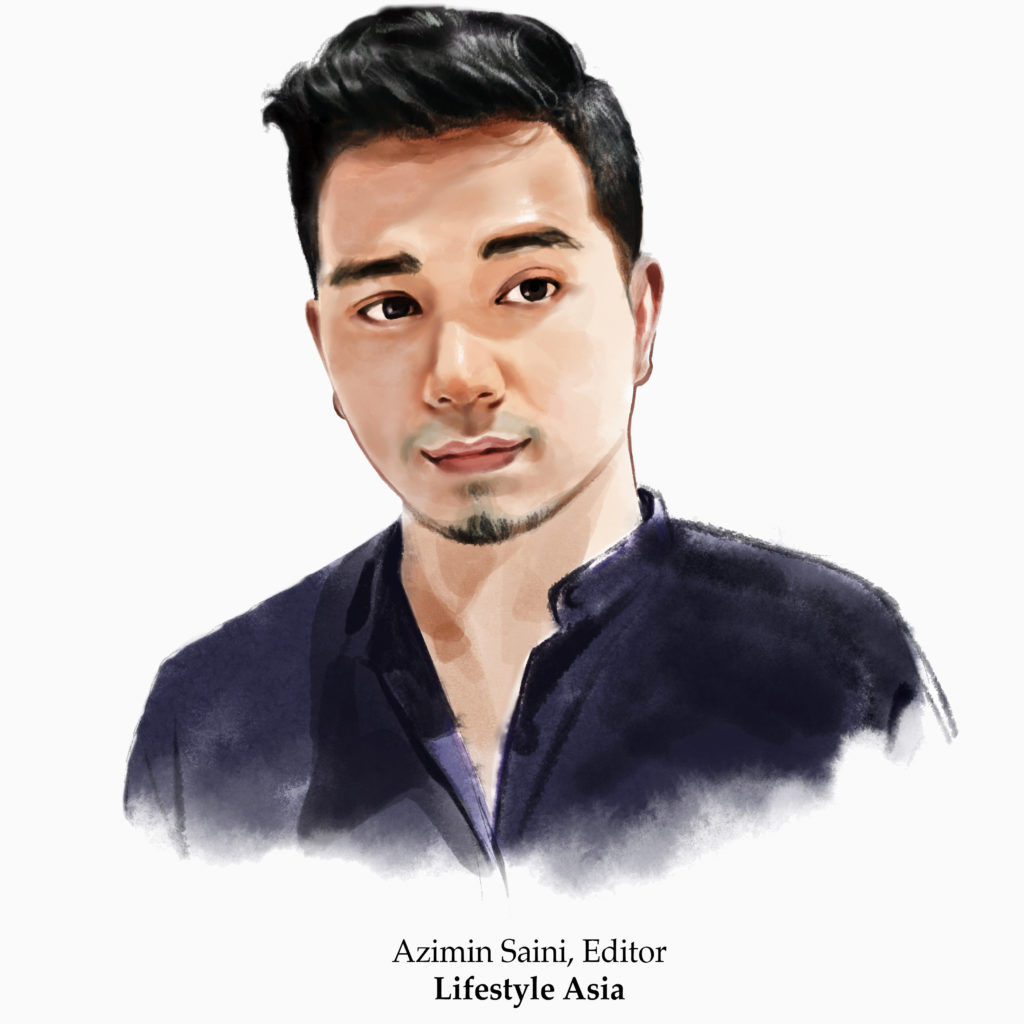 It hit me at the basement of Lolla, a nine-year-old restaurant on Ann Siang Road, in a room with no windows and where I briefly thought that if the food was so bad, nobody would hear me scream.
Thankfully it was the exact opposite. Oh I wanted to scream alright, but only because every dish was a triumph of
Michelin-starred
magnitude. The signal to me was clear: Lolla's new head chef has all the makings of a rising culinary star. If she continues the track she's on, she's bound to catapult the restaurant to the next level of greatness. Who would've thought that the same year that nearly snuffed out our culinary scene could birth such talent?
That chef is named Johanne Siy — or just chef Jo as we were introduced — a relative unknown right until the end of the meal when she came down to say hello. While many chefs start young, chef Jo was an accountant by training and spent eight years as a brand-builder for Procter and Gamble before sharpening her knives at the Culinary Institute of America in New York City. Her resume reads like the rolodex of top Nordic restaurants with stages in Faviken, Noma and Relae with stints in Le Bernadin and Cafe Boloud. Yet when asked who her greatest culinary inspiration was, she replies with, "It's definitely chef Andre Chiang. I spent four years at Restaurant Andre and I took on his intellectual approach to food."
Intellectual was one way to describe the utter deliciousness that sat in rustic bowls plated with Nordic sensibilities and a zen-like reverence towards the provenance of some very expensive ingredients.
To be clear, Lolla is and still will be a restaurant that takes its cues from the Mediterranean. While its usual menu that has kept regulars returning is still around, I'd recommend going for the tasting menu to truly experience Chef Jo's magic.
The meal starts off simple, and those who dine out regularly would certainly not be a stranger to a trio of sliced prawn, caviar and sea urchin. I've seen variations of this combo many times over, most notably at Waku Ghin where it's served dramatically in a sea urchin shell.
Where chef Jo's stands out in this meal was the addition of acidity in the ponzu that cuts through the richness of the dish, accentuated with spring onion oil and garnished with ice plant which further added to the umami assembly. Just as you would've spooned out every last remnant of the dish, the staff would bring to you a deep fried prawn head with piquillo pepper aioli and lime sitting on a wooden plank the shape of a giant drumstick. This prawn, as it turns out, is amaebi and its head is juicy and succulent fried to crisp perfection — why throw it out? That this was a two-parter only added to our delight. The next dish, so named Oyster, Oyster, Oyster, is a clever play on three ingredients: actual (grilled) oysters, king oyster mushrooms and an oyster leaf. These elements sit in a glorious beurre blanc the shade of eggshell that added fattiness to an otherwise rather lean composite of flavours.
What follows was another two-part dish. This time, plump bouchot mussels from Mont St-Michel — the only seafood to have a protected designation — arrive gleaming in a tiny puddle of broth and dill oil with a layer of celeriac puree. When eaten together, it continued the acid forward gustatory profile that characterised the first dish. The second part came in the form of the mussel broth served in a double-walled glass, also with dill oil. Serving the broth separately was clever: For what makes mussels so pleasurable to eat in the first place is the broth and here, the sour brininess of the entire concoction is delivered in spades.
Lest you think Chef Jo is only about her crustaceans, you'd be mistaken. There was the Mayura wagyu tri-tip seared till caramelised on the outside and blushing pink inside. The breed hails from Australia and are said to be full-blood wagyu, unlike many other "wagyu" that Australia exports. These are sliced and served with beef tongue jus and a side of grilled Swiss chard that had all the smokiness of wok hei. It would've been easy to serve a cut like this and call it a day, but Chef Jo takes it a step further — the beef is served with elements from its diet. The Swiss chard is typically cow fodder but here, it is dressed in a sherry and beef fat vinaigrette and I'd recommend eating it together with the slices to fully relish the smokiness of the Swiss chard on the fatty indulgence of the beef. The thing about these restaurants is that it often comes strong on the savouries and the desserts end with a flop. Not in the hands of Chef Jo. Like the wagyu that came before, the dessert was simple, and introduced elements that hinted at an ecosystem. Here, fior di latte ice cream (flower of milk ice cream) as light as air is served with wild strawberries, with a sprinkling of pollen and a good tablespoon of hazelnut oil to bring it all together.
These are just some of the stronger dishes I had, but it was by no means the only ones. I don't say this very often, if at all, but Chef Jo's work is strong enough to stand alongside some of the best restaurants in Singapore I've visited this year — that includes the gamut of Michelin-starred names.
But as with any new rising star, the challenge is to maintain its quality. And with that, I throw the gauntlet at her feet.
I look forward to great things to come.
(All images courtesy of Lolla)
Lolla
Address
22 Ann Siang Road, Singapore 069702