Teochew cuisine doesn't get as much limelight as does Cantonese or even Sichuan cuisine.
Yet, it's one of the most important communities here. Most Singaporean Teochews would have their ancestry traced back to the historical Chaozhou prefecture of eastern Guangdong in China, from the port of Shantou, or Swatow in dialect.
Jimi Tan, a member of the Teochew community and the owner of Swatow Seafood, elaborates, "As a coastal city, many of the dishes here place emphasis on seafood, and Teochew cuisine prioritises clean, natural flavours. We call this "鲜香" (read: xian2xiang1, roughly translated as fresh and fragrant). The way we present the food is less heavy-handed on flavourings. We want to preserve the natural taste of the ingredients."
While many choose to serve a certain Teochew dish like Bak Chor Mee or the simple Teochew porridge, a small number of restaurateurs like Tan are striving to keep the original flavours of Teochew cuisine alive by featuring a multitude of traditional dishes.
Tan shared, "I started Swatow Seafood to develop Teochew cuisine in Singapore. (In Singapore) we can hardly find good, traditional Teochew restaurants. Many places are "mixed" with other cuisines that dilute its authenticity, so it can't be considered traditional. Traditional dishes like Jellied Pork Trotter and Braised Pig's Head, you can't find them in many places nowadays."
So, where can one dine at when looking for authentic Teochew fare? Here are four establishments in Singapore you can dine at.
Best Teochew restaurants in Singapore
Swatow Seafood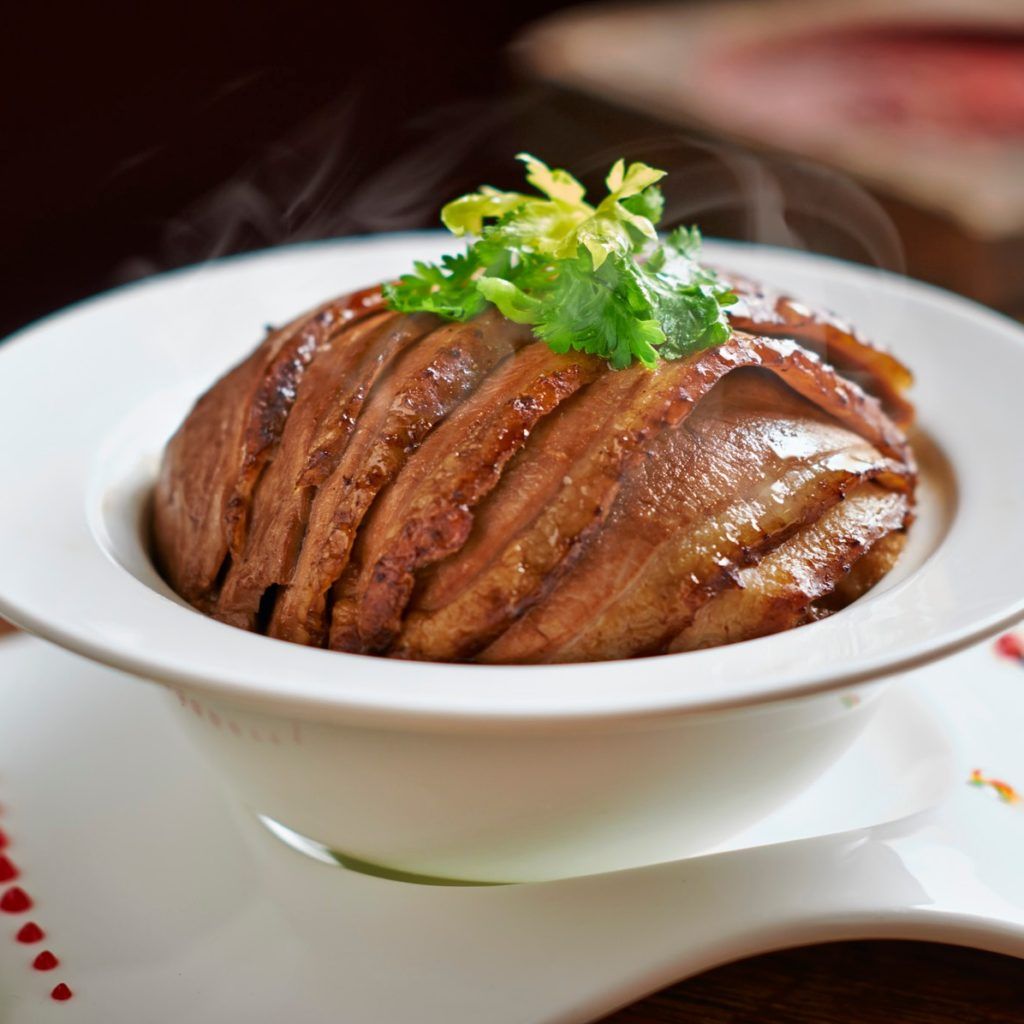 With chefs from Swatow itself, it really doesn't get more authentic than feasting at Swatow Seafood. Here, expect plates after plates of comforting dishes, perfect for days when you need some food for the soul. Fresh ingredients are presented in just about any dish you order, but the best way to experience it is with an order of the Cold Crab. The quintessential Teochew Cold Crab is first steamed, then served cold to guests, and each hearty bite comes with naturally sweet crab meat accompanied by a generous portion of creamy crab roe.
Braised meats are important in Teochew cuisine, so be sure to get a serving of the famous Teochew Braised Duck Meat here. Each slice of the tender duck meat is soaked in a mouthwatering sauce that elevates the usually gamey fare into a dish that keeps one coming back for more.
Swatow Seafood, 02-602 Lor 4 Toa Payoh, Blk 181, Singapore 310181
Fragrant Garden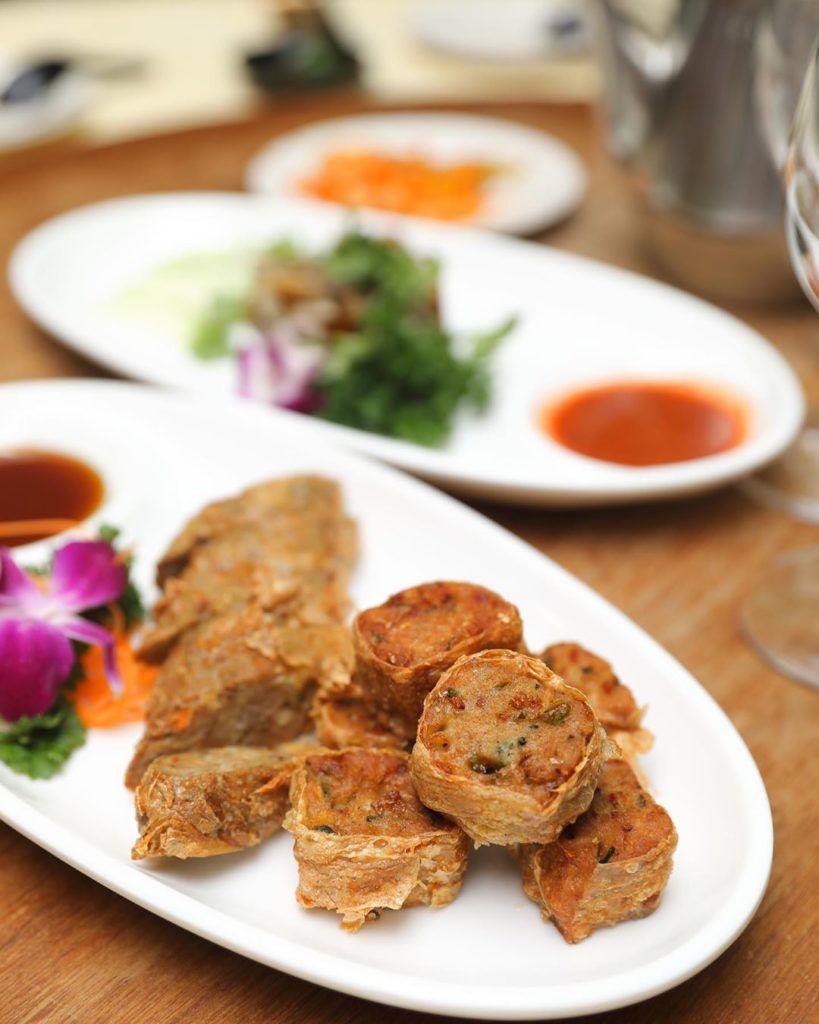 Fragrant Garden is a little secret amongst the Teochew community, located on the first floor of the discreet Upper Serangoon Shopping Centre. When you first enter the building, you might find yourself a little lost in time: the entire property is decked out in 70s fashion and remains eerily quiet, save for the chatters at Fragrant Garden that jolt you back to reality.
The traditional restaurant was established from humble beginnings — a tze-char stall in Geylang Serai village back in the 1950s. For starters, indulge in the traditional Jellied Pork, perfectly complemented with apple slices and a tangy chilli sauce. If you're a little adventurous, get the Combo Roll, a platter filled with prawn and liver rolls.
As for your mains, make sure to get the Fried Kway Teow with Chai Po, stir-fried with lard, beansprouts and packed with tons of wok hei flavour. Round up your meal with a serving of their yam paste, jazzed up with tons of shallot oil, pumpkin puree and ginkgo nuts.
Fragrant Garden, 756 Upper Serangoon Rd, #01-15/16, Singapore 534626
Chin Lee Restaurant Easties are no strangers to Chin Lee Restaurant, located close by to the famous Bedok 85 market. You'll definitely know when you've arrived: a row of lanterns and orange paint adorn its exterior for a touch of that old-school design.
Fans of Hei Zou, or Teochew prawn balls will be enamoured by the ones they serve here. Each ball has plenty of bite due to the springy minced meat and prawns, which, when wrapped in a crispy golden-brown beancurd skin, makes for the perfect starter to every meal.
Chin Lee Restaurant, Bedok North Rd, #01-285 Block 115, Singapore 460115
Chui Huay Lim Teochew Cuisine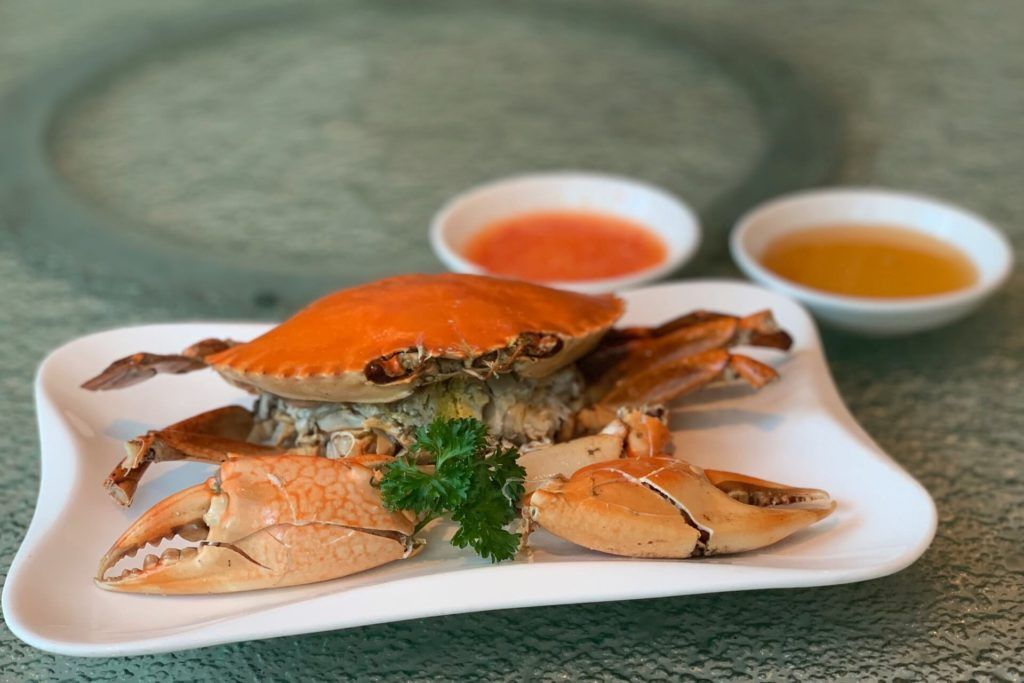 The 175-year old Chui Huay Lim Club, founded by Teochew businessmen in 1845 as a recreational club, is home to Teochew restaurant Chui Huay Lim Cuisine. Although the establishment is managed by Jumbo Group, it strives to maintain the authenticity of Teochew cuisine with over 150 Teochew-style dishes.
From the humble rice-porridge lunch to fancier dinners night out, Chui Huay Lim Teochew Cuisine is the go-to place for consistently delicious fare. Don't leave without an order of the Braised Conpoy with Eight Vegetarian Treasures, a beautifully braised marriage of dried scallops and vegetables.
Chui Huay Lim Teochew Cuisine, 190 Keng Lee Rd, #01-02 Chui Huay Lim Club, Singapore 308409