Butcher's Block is a newly-opened specialty meat restaurant at Raffles Arcade that occupies the space where Long Bar Steakhouse used to be.
Chef de Cuisine Rémy Lefebvre helms the establishment and strives to showcase the distinctive flavours of wood and fire.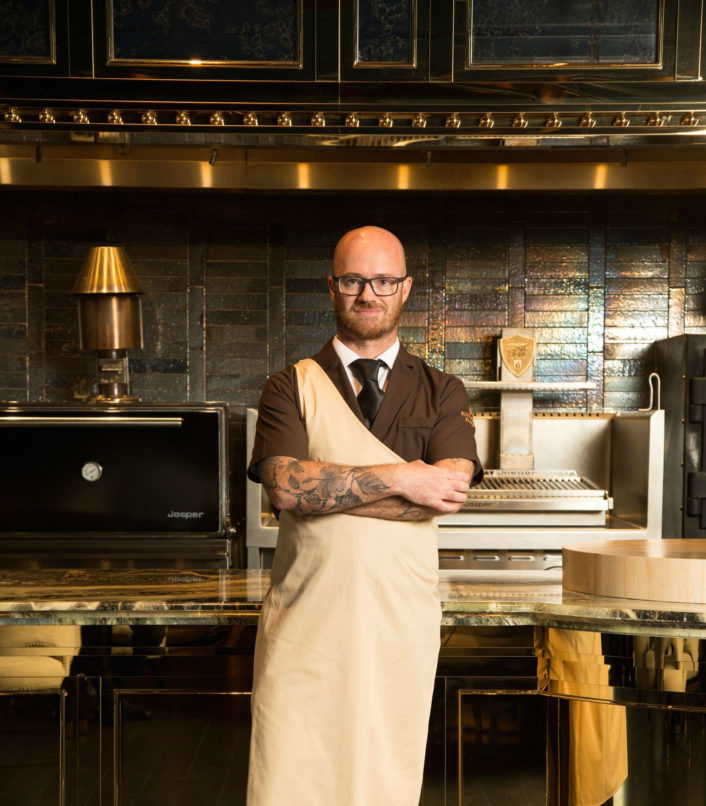 The menu reflects the chef's reverence for time-honoured techniques (think curing, ageing, and cooking with wood fire) as well as his 16 years of professional culinary experiences in countries such as Qatar, Spain, and Grand Cayman.
Elegant dark wood furnishing and striking cobalt blue panels echo the glamour of Art Deco interiors, while the open kitchen allows diners to catch a glimpse of chefs meticulously preparing their meals. Request to be seated in The Library — an exposed wine cellar displaying over 200 different labels — for a memorable experience.
All in all, Butcher's Block stands out for using a wide array of cooking and preparation methods to give meat (namely beef) and vegetables an element of complexity. Carnivores and those with a sweet tooth will not be disappointed.
Cecina de Leon (S$25++)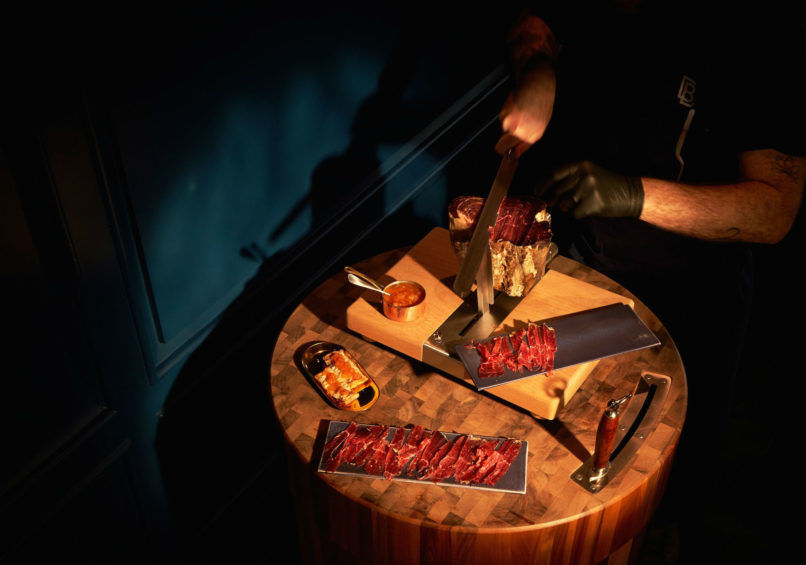 Savour thin slices of buttery 12 month-cured beef on their own and let the sweetness of the meat linger in your mouth. If the flavours are too intense for you, enjoy it with the accompanying cristal bread (a crispier and more delicate variant of Ciabatta bread) that's topped with a layer of refreshing tomato paste. It's a simple but addictive appetiser, and we can't get enough of how the crunchiness of the bread contrasts with the richness of the beef.
Côte de boeuf (market price)
The côte de boeuf (ribeye bone-in) is truly a thing of beauty. The meat itself is crossbred Wagyu from Rangers Valley and has an impressive marbling score of 7+ on the Australian grading system (with 9 being the highest). Cooking the beef over wood fire yields a beautifully charred crust, which complements the sumptuous, melt-in-your-mouth flesh. Ribeye tends to be fattier than most cuts, so we'd recommend ordering some vegetable-based sides to counter that.
Club steak ($118 for 450g)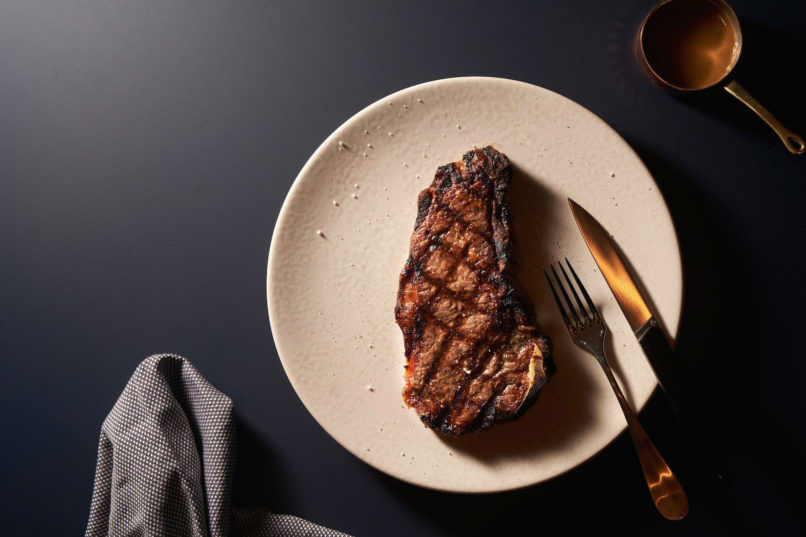 The club steak consists of a bone-in sirloin that's ideal for those who relish more of a bite with their meat. The beef is Black Market Angus with a marbling score of 5, promising a layer of glistening fat with each slice. Similarly grilled over wood fire, the meat is juicy and lightly kissed with flavours of smoke.
Artichoke BBQ (S$14)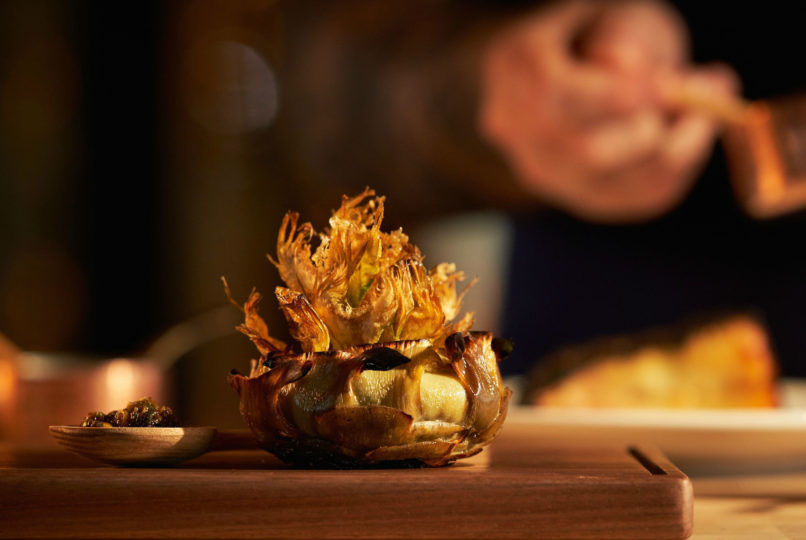 The artichoke BBQ arrives looking like a large golden-hued flower in bloom, with each segment delicately browned to a crisp. The vegetable is sourced from Provence and confit whole in olive oil. Each bite is soft, earthy, and yields a tinge of sweetness at the end — just enough to compel you to reach for more. Drizzled with generous lashings of black vinegar dressing, the dish's tanginess makes it an ideal side for any indulgent main.
Desserts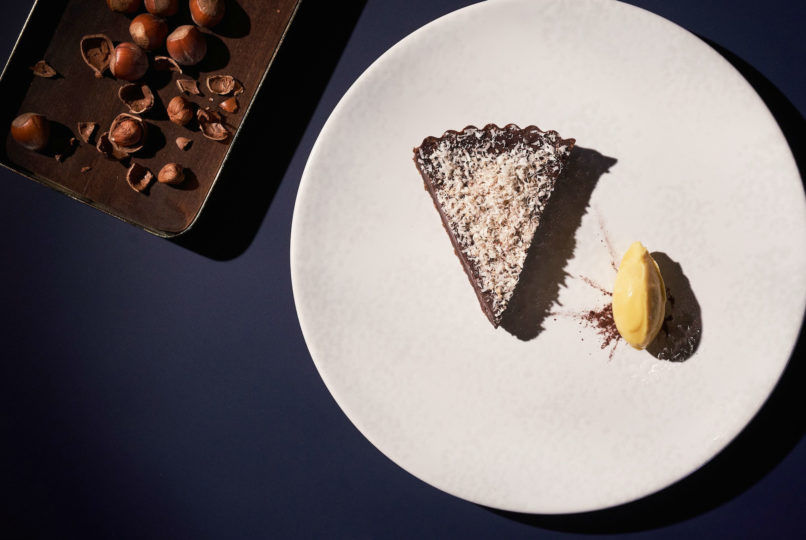 Even if you're stuffed by this point, you simply can't miss dessert. The chocolate tart, served with a tangy passion fruit sorbet, is sure to satisfy those who prefer their desserts on the richer side. The decadent filling showcases the pure flavour of cocoa but isn't sweet at all, preventing it from being too cloying. Other highlights include the Arabic ice cream — an ode to Chef Rémy's time in Qatar. Flavoured with milk and orange blossom, the floral sweetness hits you first before giving way to the delicate taste of dairy. The addition of pistachio flakes imparts a gentle crunch and creates a harmony of flavours and textures.