When Mott 32 opened its glamorous doors earlier this year, its unflinchingly opulent aesthetic and menu filled with bold, punchy flavours, makes it stand out from the sea of solemn fine-dining Chinese establishments in Singapore.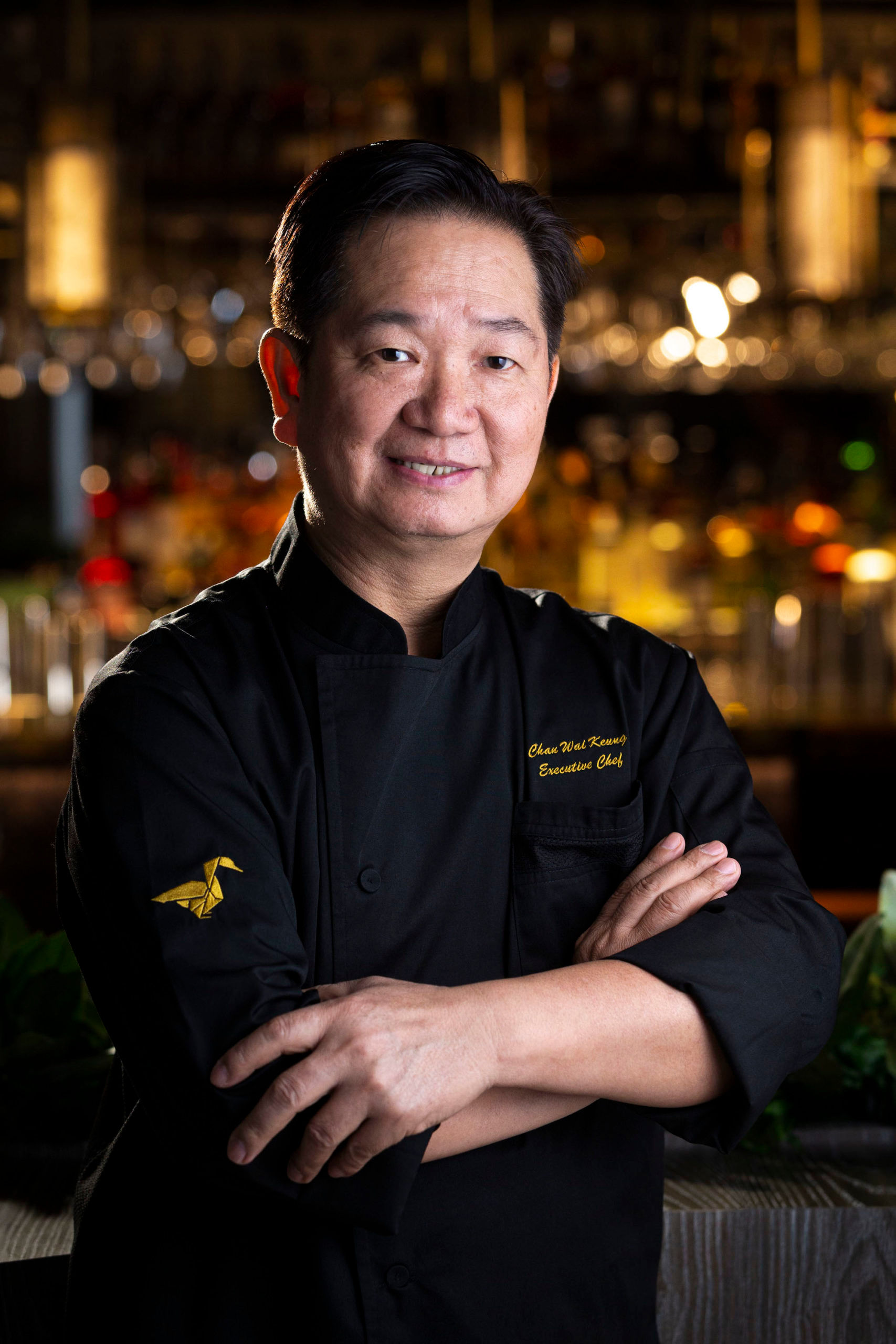 The dishes the restaurant serves up may be rooted in Cantonese and Szechuan tradition, but its devotion to sourcing the finest ingredients and the playful manner in which it incorporates contemporary techniques like smoking is refreshing.
Hong Kong-born Executive Chef Chan Wai Keung conducted numerous taste tests before choosing the perfect fowl for the restaurant's signature applewood-roasted duck before sourcing it from a farm in Malaysia — if that isn't dedication, we don't know what is.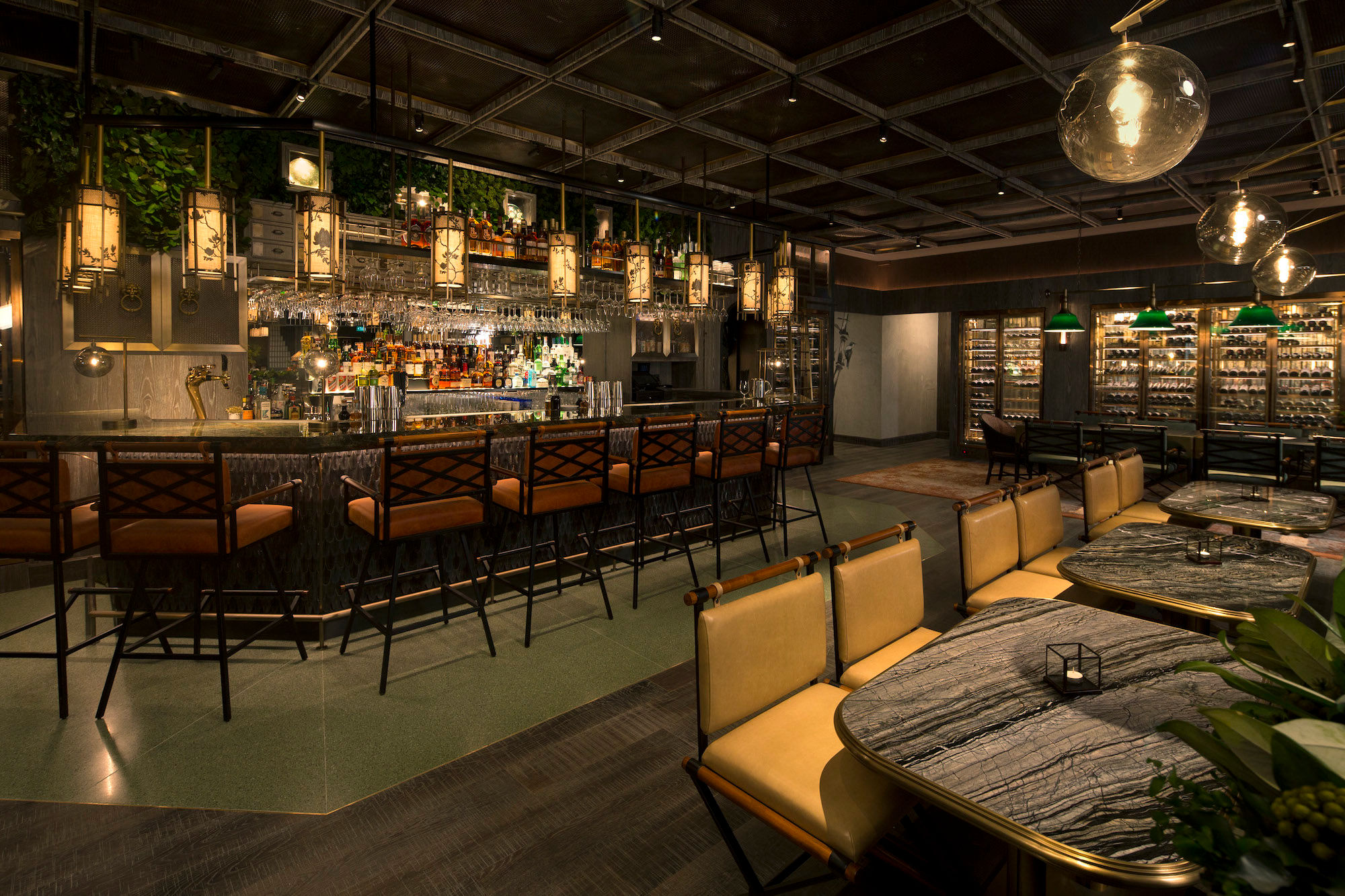 Complementing the restaurant's modern take on Chinese cuisine is its fashionably opulent interior. The award-winning Joyce Wang Studio is behind the establishment's design, which incorporates dried foliage adornments and brilliant brass furnishings as an ode to Singapore's reputation as a garden city. Some might find it dizzying at first, but we can appreciate the lavish ambience in an age where Marie Kondo and all things minimal reign.
The establishment seats 146 people, boasting two semi-private dining rooms, one private room, and a conservatory-style orangery room that's perfect those seeking a more intimate setting. If you're early for your meal, we recommend hitting up the bar for a glass of wine or to sample one of the restaurant's three Singapore-exclusive cocktails.
Appetisers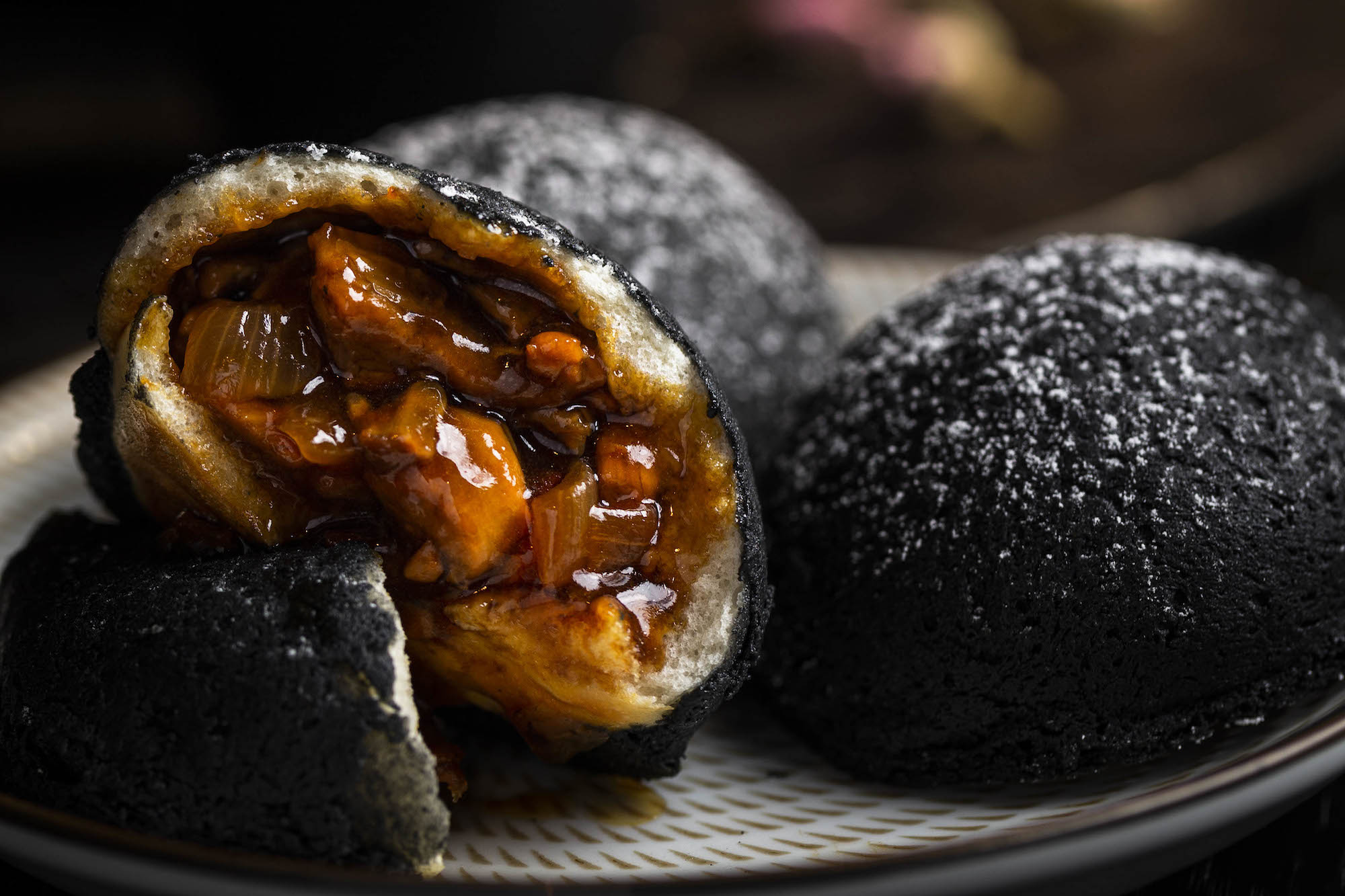 Each Mott 32 boasts exclusive dishes and the Signature Crispy Sugar Coated Peking Duck Bun is Singapore's. Instead of the typical barbecue pork filling, luscious duck meat fills a plump, sweetened charcoal bun topped with powdered sugar. Sweet, savoury, and a touch starchy with every bite, it's a luxurious upgrade from the humble po lo bao (a soft Hong Kong-style bun filled with barbecue pork). As for dim sum, there's the black truffle siu mai (2 for S$9) with Iberico pork and soft quail egg. Eat this carefully as the yolk within is runny upon serving, which adds creaminess to the meaty morsel.
Barbecue Pluma Iberico Pork The Barbecue Pluma Iberico Pork (S$48) is a must-try for any carnivore. The dish features the prized pluma cut from the pork neck, which is first marinated in a secret sauce and then glazed twice with piquant yellow mountain honey before being barbecued in a traditional fashion. Each glistening slice bears a touch of smoke and mellow sweetness as it melts in your mouth without being overwhelmingly rich. Simply sublime.
Applewood-roasted 42 days Peking duck – "Signature Mott 32 cut"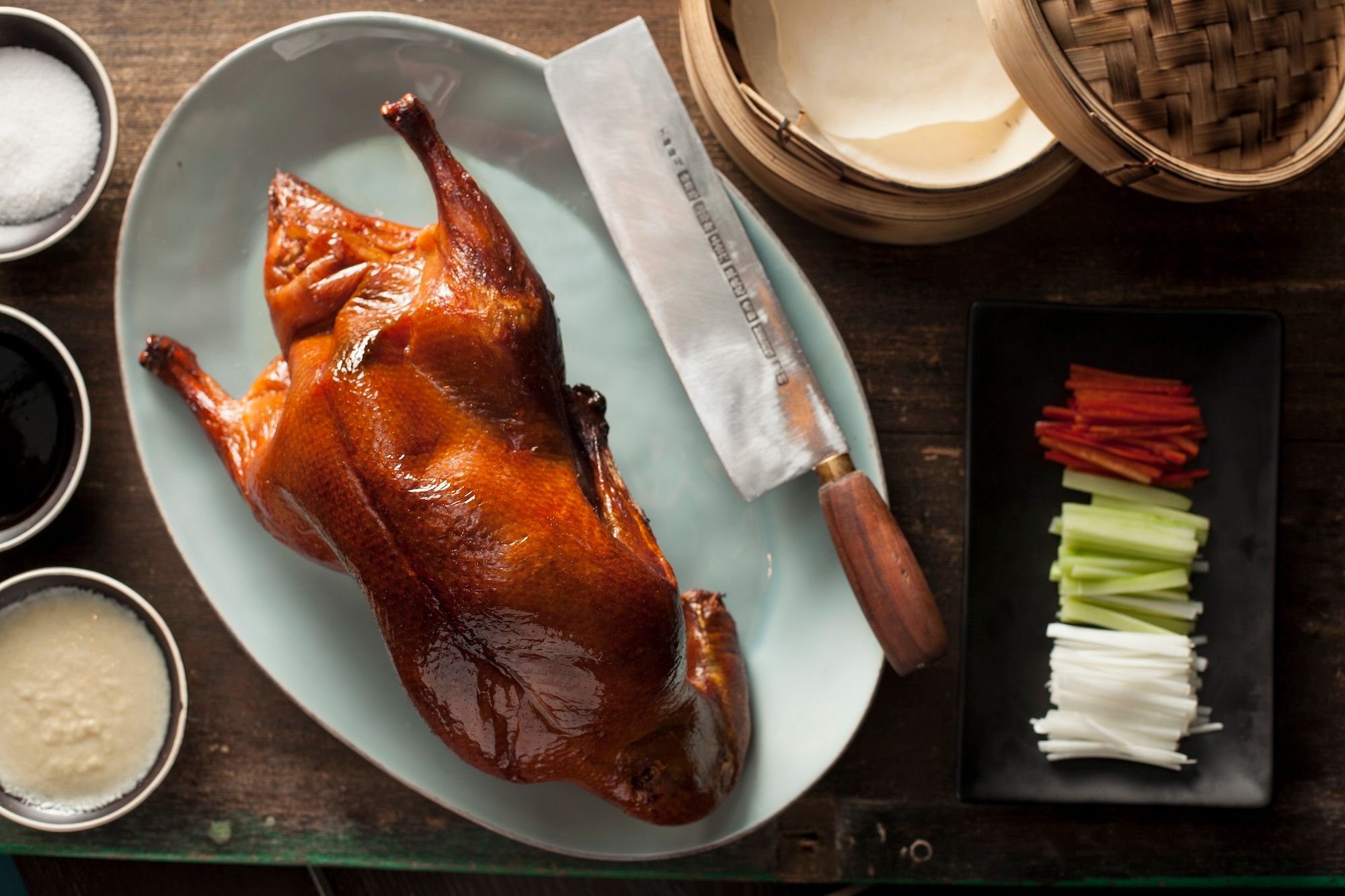 The signature applewood roasted Peking duck (S$108) is simply unmissable. Each bird is aged for 42 days and its preparation time spans two whole days, during which it's roasted with applewood inside a custom brick oven to deepen its flavour.
Enjoy the fowl two ways. Dip slivers of crispy, glistening skin from the bird's neck into aromatic cane sugar for an indulgent tidbit, before wrapping succulent duck slices up with a chewy, paper-thin pancake. Add shredded cucumber and scallion and a generous dollop of the restaurant's signature hoisin sauce. Flavours of smoke and wood burst forth from the meat, and honestly speaking, we just can't stop thinking about it. This dish is made to order, so be sure to order it 24 hours in advance.
Scallops, Prawns, and Crispy Rice in Fish Soup
This dish (S$42++) sees the addition of crispy rice grains to a large bowl of milky-white fish soup. The broth's base consists of pan-fried fish bones and chicken meat that have been simmered for over two hours. The grains soak the soup up beautifully without ever getting too soggy and add texture to each spoonful while generous chunks of fresh scallop and prawn impart strong flavours of the ocean–don't miss this.
Dessert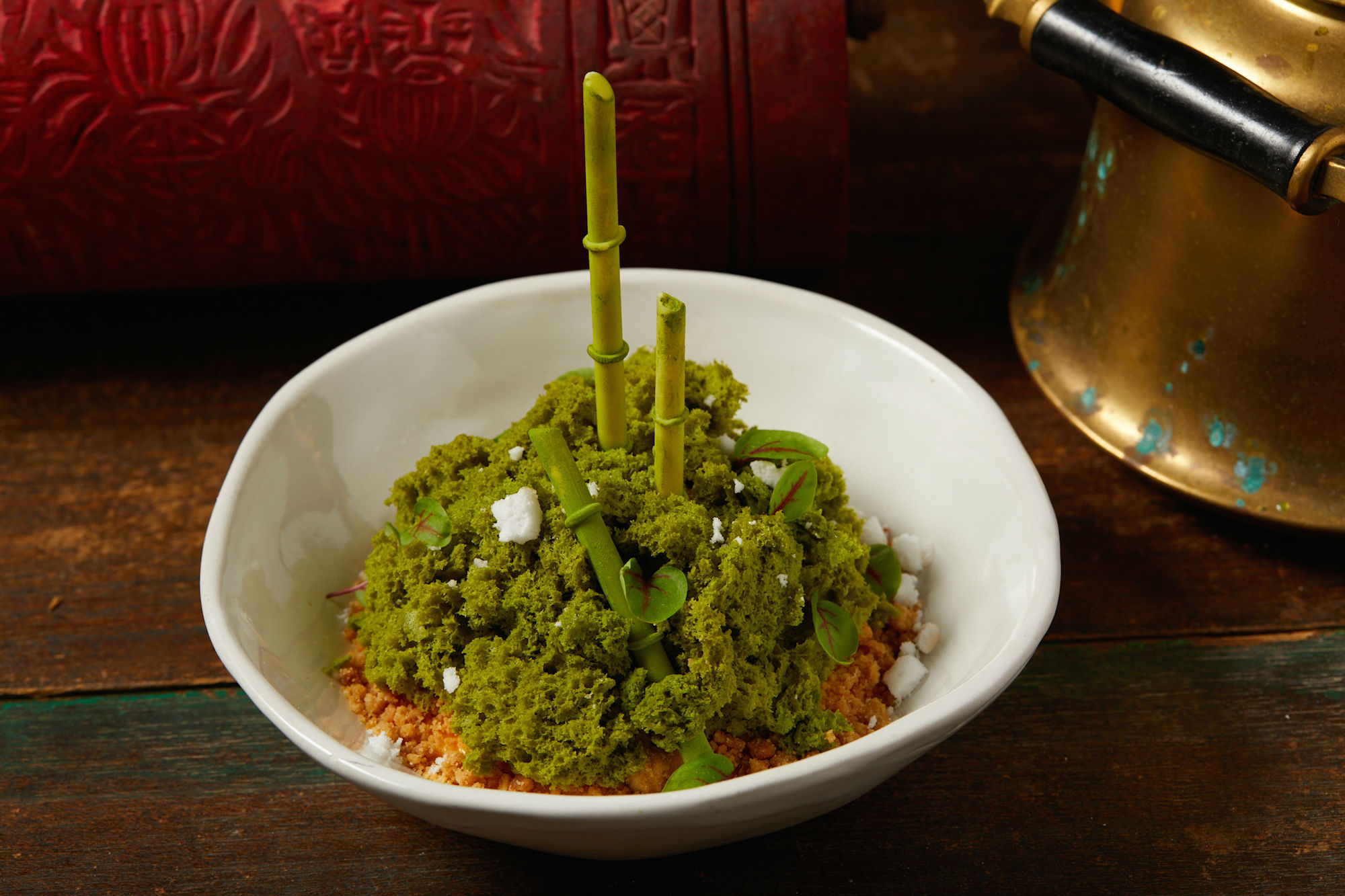 Mott 32's rendition of the classic mango sago dessert features a base of sweetened guava soup (S$9++). Juicy guava chunks and pomelo pulp lend a tartness to the baby pink-hued treat, which promises a refreshing end to any meal. The Bamboo Green Forest (S$16) will suit those who prefer more fanciful desserts. Featuring layers of tangy yuzu cream, yoghurt, and lime sorbet topped with of white chocolate bamboo sticks and matcha sponge cake, it resembles the verdant bamboo forest of the Anji region in China.