Lynn Ban is one of the main cast members of Bling Empire: New York, the spin-off series of Netflix's Bling Empire, which revolves around the lives of ultra-rich Asian Americans.
Lynn is a Singaporean and a renowned jewellery designer. Her eponymous brand, Lynn Ban Jewelry, counts some of the biggest celebrities around the world as clients. She is also known for her outstanding sense of fashion. In fact, before venturing into jewellery design, Lynn had a successful run in the haute couture business.
A fashion-forward icon with an Instagram following of 151k (a number that's certainly set to rise following the show), Lynn is known for giving a glimpse into her incredible lifestyle accentuated by fashion from every angle.
And it is indeed something that she owns every item in her wardrobe, as she told Women's Wear Daily (WWD) in October 2022. That wardrobe, she revealed, has both vintage pieces from the likes of Thierry Mugler, Chanel, Versace, and Alexander McQueen among others and runway designs from Gucci, Balenciaga, Junya Watanabe, and Rick Owens to name a few. With a net worth of USD 5 million, Lynn is one of the richest cast members of Bling Empire: New York. She was first approached to join the cast of the spin-off show at the end of 2021 by producer Jeff Jenkins. Though Lynn was concerned about being filmed 24/7, she was nevertheless excited.
She told The Straits Times that she was a fan of the original show and Taiwanese-American businesswoman Christine Chiu. Lynn filmed for Bling Empire: New York from January to March 2022.
Facts about Lynn Ban that fans of Bling Empire: New York should know
Who is Lynn Ban's family?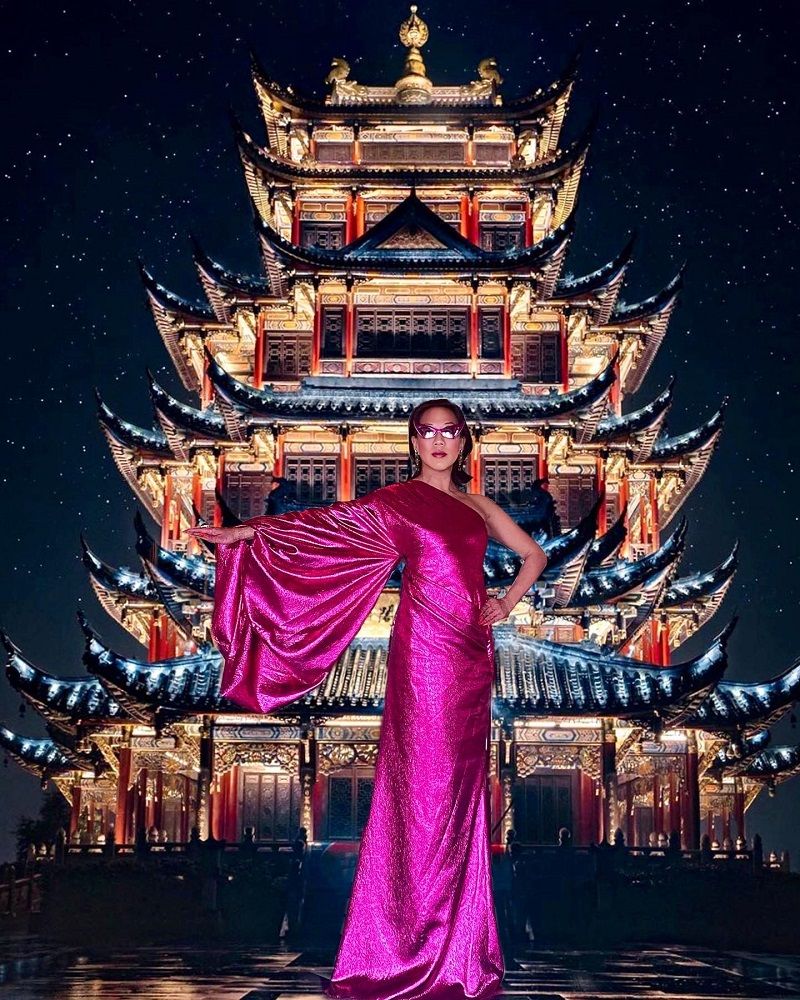 Lynn Ban was born in Singapore into a wealthy family.
Her father, David Ban, is a real estate magnate. He is the executive director of Kuala Lumpur-based Venus Assets, and the owner of Four Seasons Place in Malaysia. Her mother, Patricia, is a Gemological Institute of America (GIA)-certified gemologist. Patricia also studied fashion design and influenced Lynn Ban's love for fashion.
Lynn Ban is married to Jett Kain, a former producer and reporter for MTV. According to The Straits Times, the two have been together for 27 years. They have a teenage son, Sebastian, who studies in a boarding school in London.
Kain is also Lynn's business partner. According to the designer, Kain helped build the brand and is responsible for the publicity and the projects. She also has a sister.
Lynn has lived in the US for a long time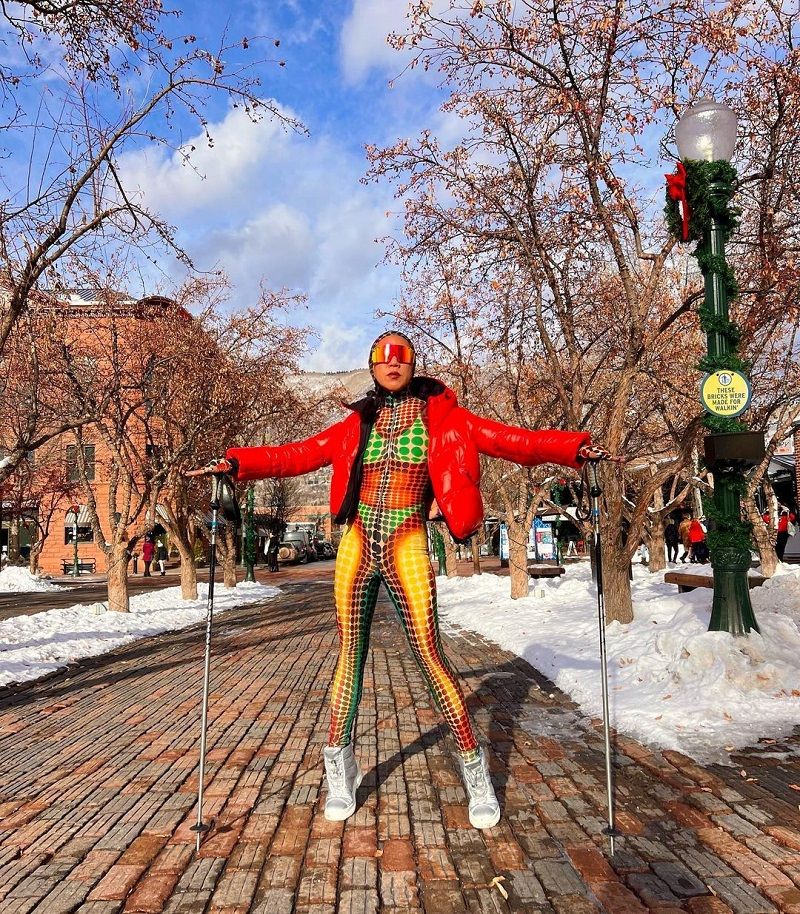 Lynn Ban's family left Singapore when she was four years old. Her father worked at Chase Manhattan Bank in New York where he also studied in a business school.
But David Ban's job frequently led to him changing cities. The family moved briefly to Hong Kong before eventually returning to Singapore.
Lynn Ban currently lives in New York, which explains her Bling Empire role, and visits Singapore to meet her parents. According to a 2018 profile on her by Prestige Singapore, she did not give up her Singaporean citizenship.
"I am still very much Singaporean. I am very proud of my Singapore passport! I'm very close to my parents and always look forward to visiting Singapore every year," she told the magazine at the time.
She has studied art history
Lynn finished high school in Singapore and subsequently went back to the US to study at New York University, where she learned art history and literature from the Gallatin School of Individualised Studies.
She studied French literature and art history at Cornell University. She also pursued art history for two years at the Paris-Sorbonne University.
The 9/11 attacks affected a business set up by her
David Ban founded Genki Sushi in Singapore and Hong Kong. After completing her graduation in the late 1990s, Lynn Ban launched the Genki Sushi franchise in New York.
But according to the Prestige Singapore article, the 9/11 terrorist attack on the World Trade Center led to the destruction of the downtown location. She then had to sell off the business.
The idea of vintage draws her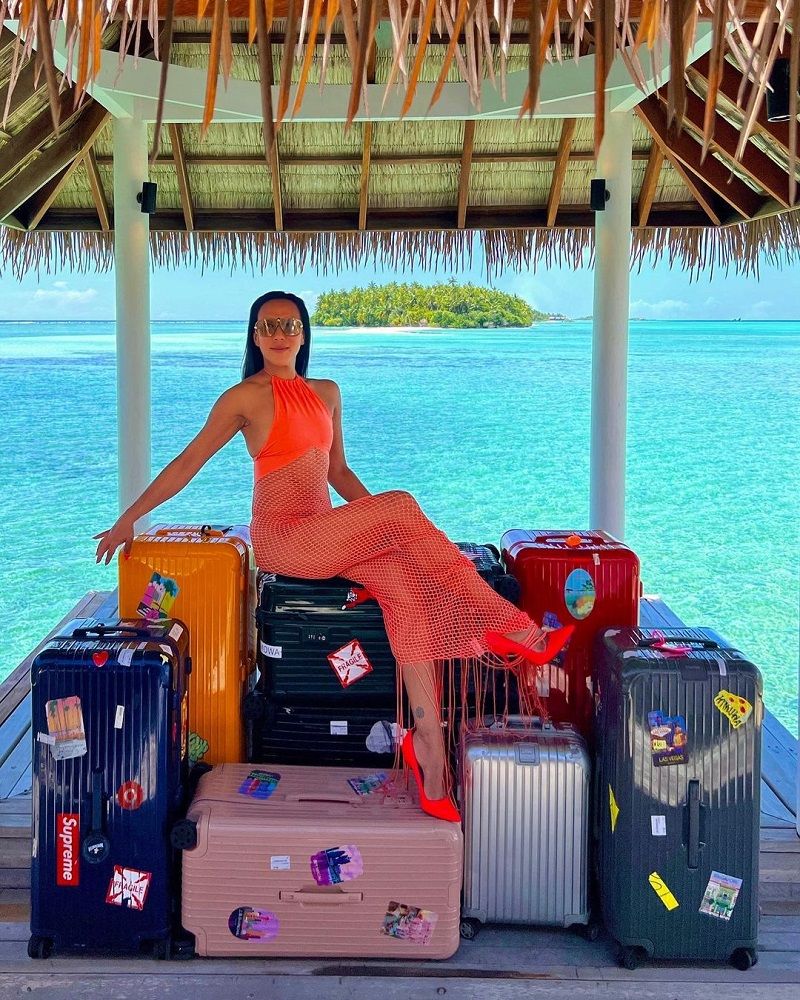 The Lynn Ban Vintage was launched at Barneys New York in 2002. Through it, Lynn Ban sold 1960s and 1990s couture from Yves Saint Laurent, Chanel and Valentino. In fact, she calls the 1960s to 1980s Yves Saint Laurent haute couture pieces her "best buys."
She later opened the outfit's first pop-up at two places — Harvey Nichols in London and Celux in Tokyo.
Lynn Ban Vintage was closed when she launched her eponymous custom jewellery line in 2011. Her first jewellery collection was picked up by Barneys, Maxfield, Net-a-porter, Dover Street Market, and Matchesfashion.com.
Rihanna wears Lynn's jewellery designs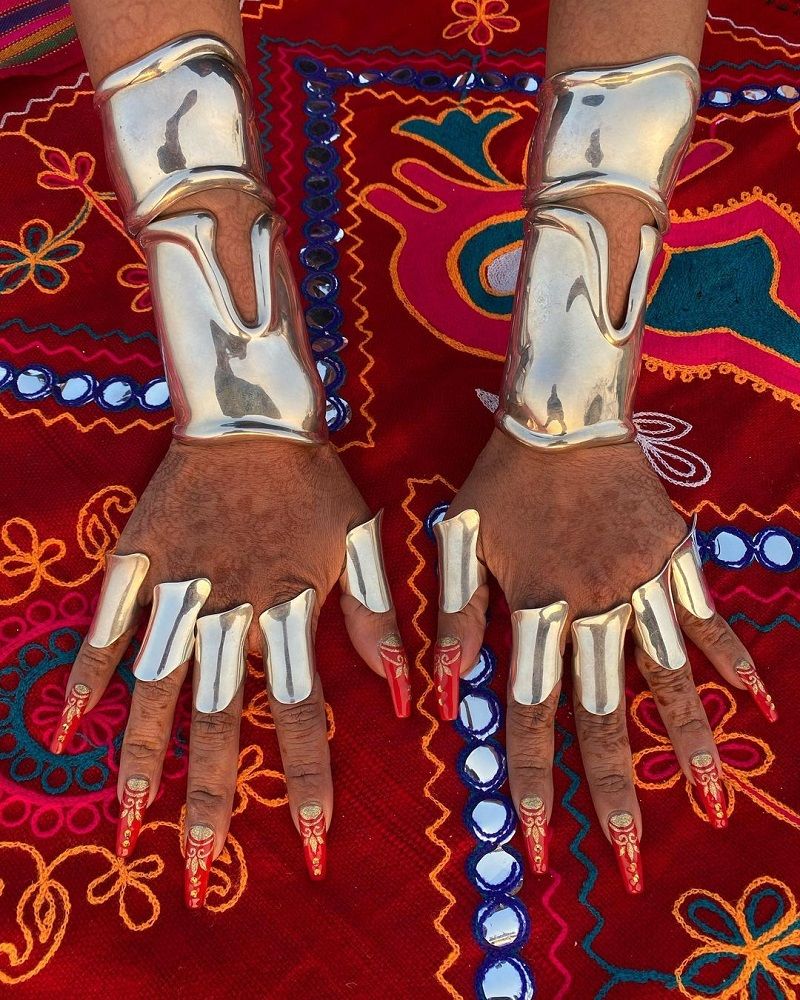 Rihanna wore a cuff designed by Lynn for her American Idol performance in 2012. That single moment catapulted Lynn to global fame, and Rihanna has been her biggest celebrity endorser since then.
The Barbadian pop star has worn jewellery designed by Lynn on multiple tours, music videos and appearances. Lynn has also created jewellery for Rihanna's Fenty Puma fashion line.
But Rihanna is not the only major celebrity who is a fan of Lynn. Among the other stars who Lynn counts as her A-list clients are Beyoncé, Madonna, Lady Gaga, Katy Perry, Nicki Minaj, Taylor Swift and Post Malone. Interestingly, all of them are from the world of music.
(Hero and featured image credit: @lynn_ban/Instagram)