Fish and chips have traditionally been the stuff of pubs and takeaways in the UK, but in Singapore, it's a mainstay of many Western hawker stalls and in recent years, modern dining establishments.
While fish and batter might seem like a simple combination, a host of minute factors determine its quality. Firstly, there's the choice of fish: cod, haddock, and pollock remain some of the most popular options but as with all things, it's the freshness that counts. Then, there is the batter. A beer-based exterior is usually more common as it imparts a lighter texture and a more nuanced flavour depending on the type of brew.
Finally, the chips. They should be thick-cut and far chunkier than regular French fries. Typical accompaniments also include mushy peas; tartare sauce; and vinegar. Read on to find out which restaurants in Singapore serve up the most sophisticated versions of the humble British dish.
Chef Marco Pierre White — a.k.a. the youngest chef to have been awarded three Michelin stars at age 32 — is behind The English House, a British restaurant inspired by Singapore's colonial history. The dish in question takes the form of fried haddock encased in golden batter with a side of triple cooked chips, marrowfat peas, and tangy tartare sauce. If that's not enough seafood for you, go for the Wheeler's cod fishcake or Wheeler's organic salmon wellington.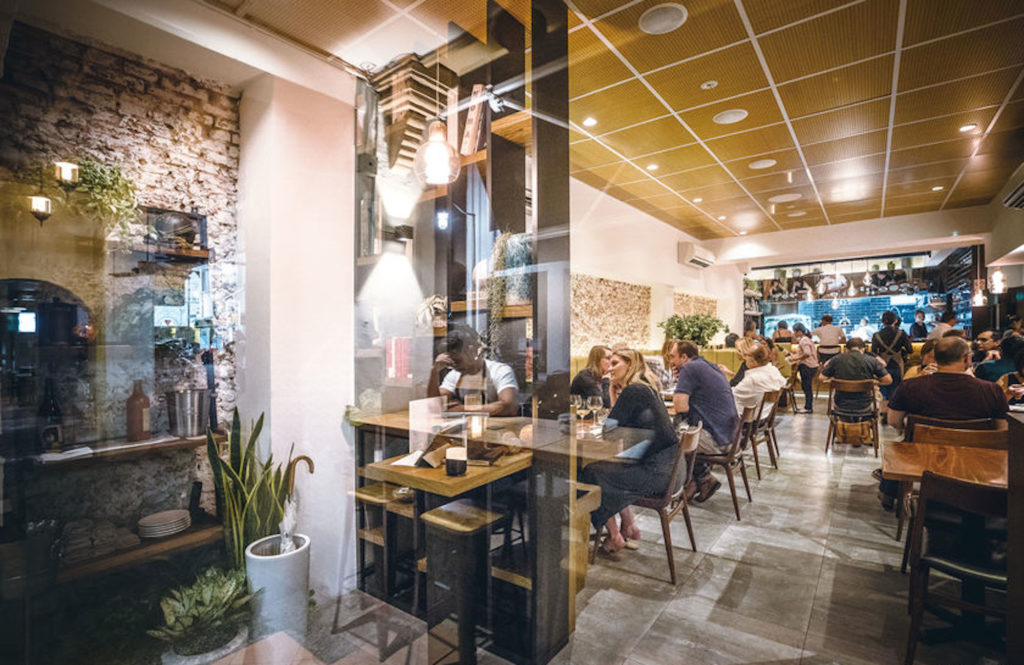 Chef Rishi Naleendra and his wife Manuela Toniolo run Cheek Bistro, a modern Australian restaurant offering bold and unconventional dishes. While fish and chips (S$36) aren't usually on the menu, it's currently a lunch special available for the next month. Look forward to a firm, perfectly flaky red snapper blanketed in Suntory beer-based batter, served with thick-cut chips and green chilli-tinged tartare sauce. 
British-style gastropub Oxwell & Co. has been a mainstay of Ang Siang Hill for years. Head over to its Dining Room for a satisfying meal of beer-battered seabass (S$28) accompanied by hand-cut, double-fried chips, mushy peas, and tartare sauce. Or even better, plan your visit for Fish & Chips Friday, where you can enjoy the dish with a refreshing pint of Sapporo Lager for S$20++.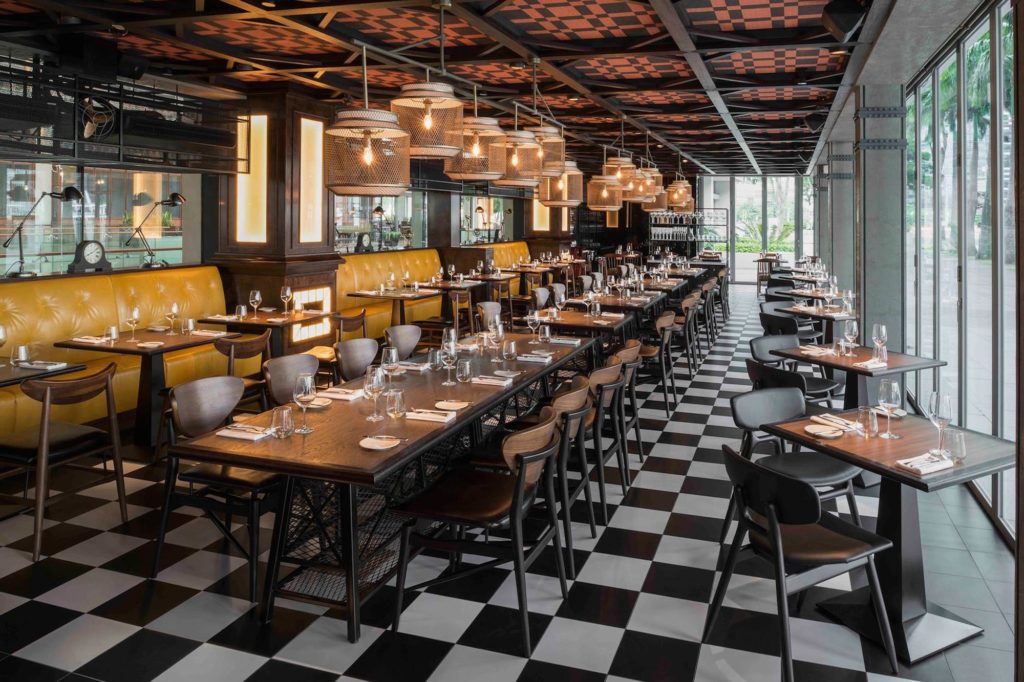 Bread Street Kitchen specialises in traditional British and European fare, so it's guaranteed that the fish and chips (S$29) here is a solid choice. Expect a generous portion of perfectly flaky fish coated in a light, crispy batter, accompanied by chunky chips, crushed peas, and tartare sauce. Round out your meal with classic desserts such as the sticky toffee pudding topped with banana ice cream (S$18) and chocolate fondant with salted caramel (S$20).
Head over to family-run Greenwood Fish Market for everything seafood. The establishment gets its supply from weekly air shipments so expect fresh fish all around. Tuck into the house fish and chips (S$19.95) that's served with a refreshing calamansi salad, or request for your favourite fish (think barramundi, red snapper, or fresh Boston haddock) from the restaurant's market list (from S$27.95) to be battered and served with chips.
Last but definitely not least, Smith's promises some of the most authentic fish and chips in Singapore. Decide between the sustainably sourced options of British cod, haddock, dory or halibut, and whether you'd like the crust battered or breaded. Don't worry about your chips getting soggy either as they're thick-cut and prepared daily– meaning that they absorb far less oil than normal. Enjoy with lashings of vinegar and a side of mushy peas.