There's something magical about the astounding range of kueh you can get in Singapore, but ondeh ondeh remains one of the stand-outs. 
Pandan gives the glutinous rice cake its signature lime-green hue, while grated coconut strands adorn the bauble and a rich gula melaka (palm sugar) centre lies at its heart. Ondeh ondeh is currently enjoying a resurgence thanks to the newfound interest in Singaporean heritage. 
These labour-intensive snacks can be difficult to find in the age of automation, especially when many traditional recipes are time-consuming and call for fresh ingredients. The stalls on this list are dedicated to producing ondeh ondeh by hand, so be sure to swing by and show your support for their craft.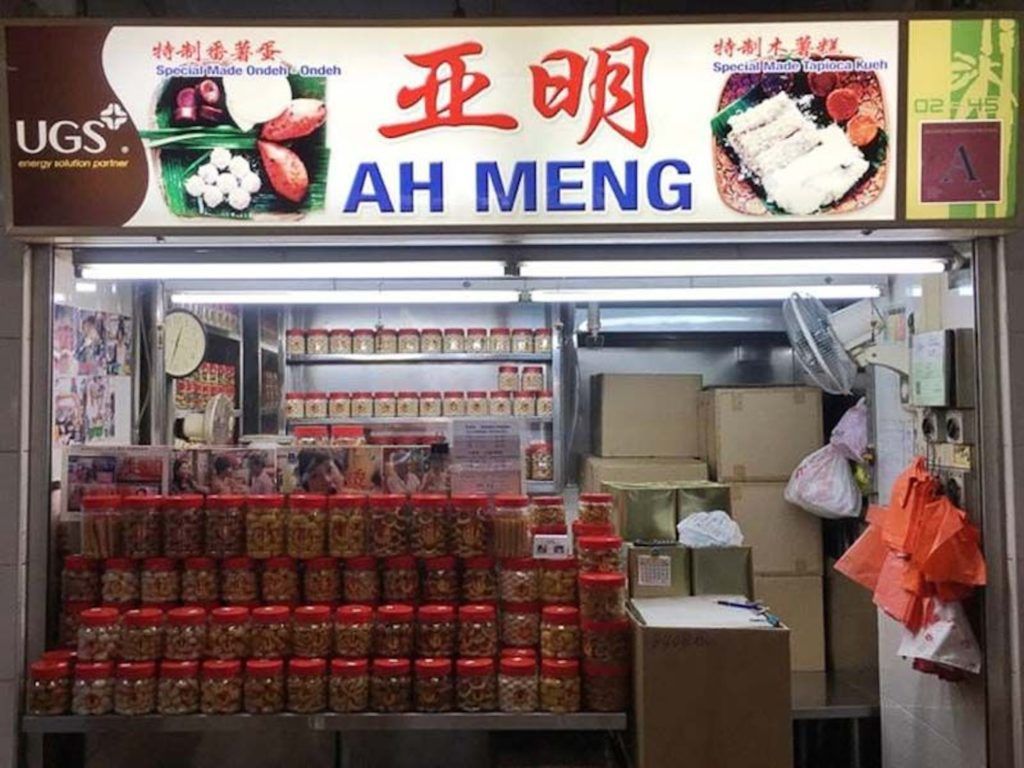 Tucked away in Hong Lim Food Centre, Ah Meng is renowned for its range of delectable kueh. The ondeh ondeh (4 for $1.50) is soft, piping-hot, and sports a deep tangerine hue thanks to the addition of sweet potato (instead of the traditional pandan) to the flour mixture. A core of crunchy gula melaka lies within and melds beautifully with the desiccated salted coconut enveloping the morsel.
Owner Tan Yong Siang and his wife Jenny Soh run the iconic Tiong Bahru Galicier Pastry, which has been serving up old-school snacks since the 1970s. Customers flock here for the ondeh ondeh, which boasts a silky texture and molten gula melaka centre. Pick up other treats such as putu ayu (steamed coconut cupcakes), kueh dar dar (white coconut roll), and kueh kosoi (tapioca cake flavoured with pandan or gula melaka) while you're here.
Borobudur Snacks Shop offers a wide range of traditional kueh, cakes, and pastries. The stall's rendition of ondeh ondeh is slightly different from what customers may expect, as its centre contains grated coconut simmered in gula melaka, rather than a core full of the caramelly syrup. Other highlights here include the silky tapioca cakes and ang ku kueh (red tortoise-shaped cakes).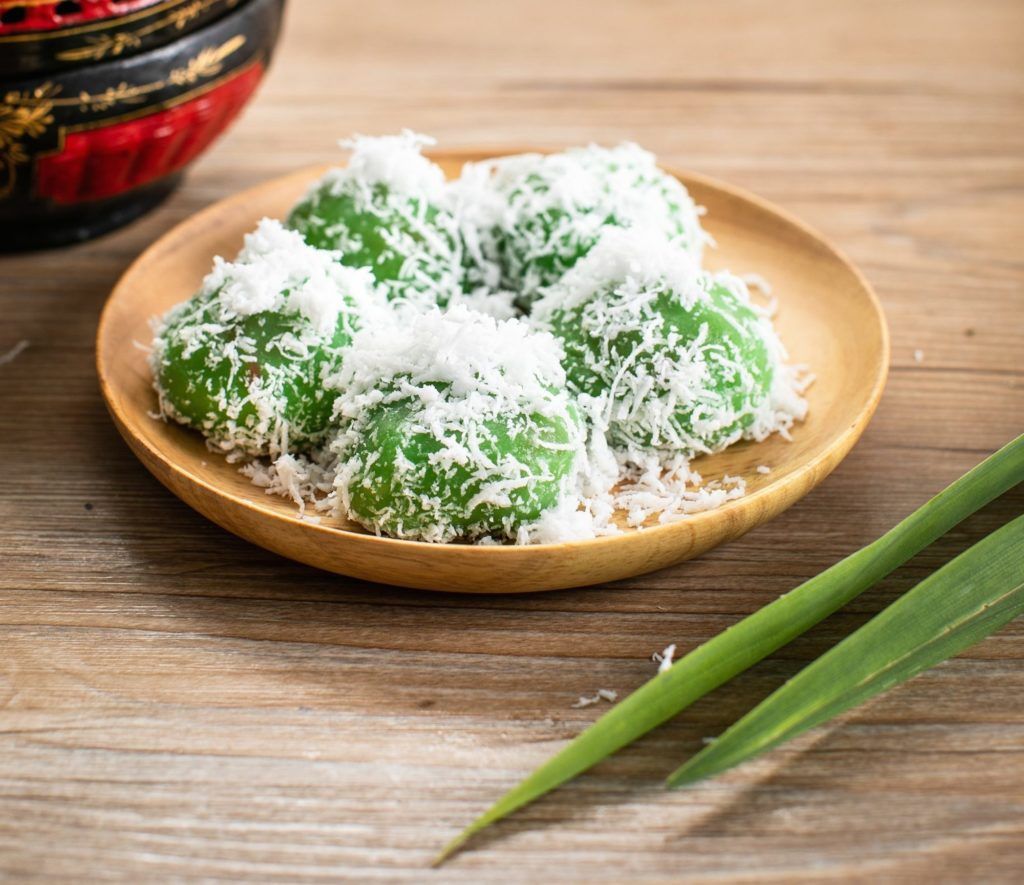 Get your fix of old-fashioned treats at Lek Lim Nonya Cake Confectionery. The establishment boasts over four decades worth of experience whipping up traditional snacks, desserts, and cakes by hand. The pandan-flavoured morsels are delightfully chewy and come with a choice of shredded coconut and gula melaka fillings. The ang ku kueh and yam cake have also garnered cult followings, thanks to the family's dedication to sticking to traditional recipes and baking methods.
Come to Tok Panjang Nonya Cafe for its hearty noodle dishes and stay for its impressive selection of traditional kueh. This family-run establishment's ondeh ondeh (4 for S$4) has a moreish centre of gula melaka-infused desiccated coconut and a satisfying, chewy texture, owing to the addition of sweet potato. The kueh here tends to sell out by 3pm daily, so swing by in the morning to ensure you get first dibs.
The kueh at Heng Heng (also known as Xing Xing) is the stuff of dreams. The ondeh ondeh (5 for S$2) here boasts a loyal following for its melt-in-your-mouth texture and luscious gula melaka centre. We have nothing but respect for stall owner Ang Tiong Guan and his wife Ng Gek Hoe, who patiently craft the treats by hand and procure their ingredients as early as 4am every morning. Pop by in the morning and expect to queue for these pandan-infused parcels, which tend to sell out by noon.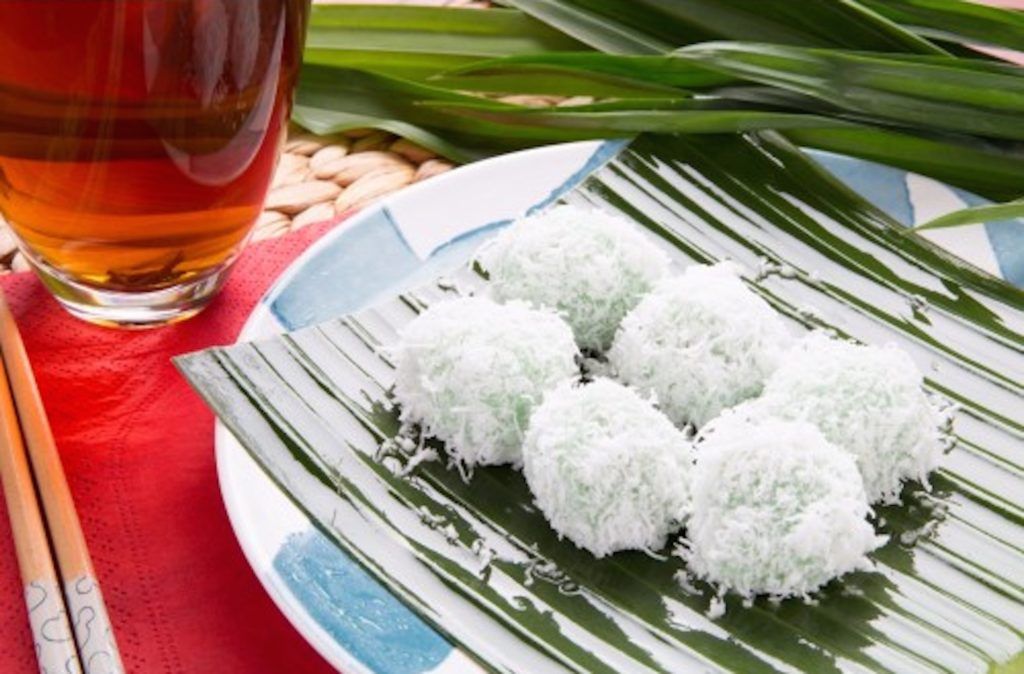 Mainly referred to as Molly's, the stall has been serving up Nyonya dishes and treats since the 1970s. The establishment is famous for its fragrant, charcoal-grilled otah, but you simply can't miss the kueh here. Go straight for the miniature ondeh ondeh that's only available in a pack of 10 and savour the molten gula melaka centre.
Hjh Maimunah Restaurant was established in the 1990s and is renowned for its kampung-style cuisine. Madam Mahiran Abdul Rahman helms the establishment, which boasts dishes from Indonesia and Malaysia. The kueh chef painstakingly begins preparation at 12am and rolls out ondeh ondeh by hand. The restaurant even sources the gula melaka from specific villages in Indonesia, testifying to its dedication to keeping culinary tradition alive.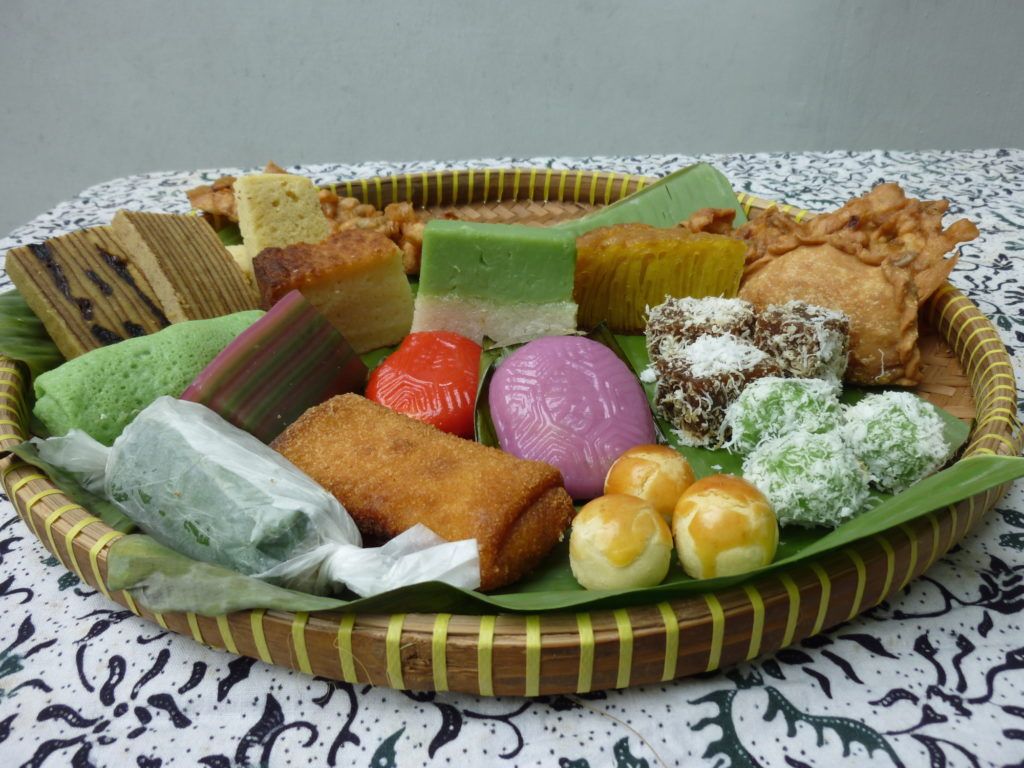 Linawati Sukhamta helms Lina Confectionary & Trading, which specialises in authentic hand-made Indonesian kueh and dishes. The ondeh ondeh here is made the classic fashion with pandan and doused with grated coconut. The store also offers kueh lapis in three different flavours, bingka ubi (baked tapioca cake) and bika ambon (Indonesian honeycomb cake).