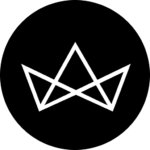 Chef David Thien to replace Jason Tan as Michelin-starred Corner House's new executive chef
It's not every day that a Michelin-starred restaurant sees a new chef. David Thien will join Corner House as Executive Chef from 25 March 2020 onwards. He replaces Chef-Patron Jason Tan, who was with the French restaurant for six years. Boasting dishes inspired by seasonality and terroir, the establishment has held a Michelin star and a spot on the list of Asia's 50 Best Restaurants consecutively for the past four years. 
Bordeaux born David Thien will serve up French-Asian cuisine — an amalgamation of his French, Mauritian, and Chinese roots; experiences working in Michelin-starred restaurants across Europe; and 12 years of living in Asia. An appreciation of diverse flavours and experimentation guides Thien's culinary philosophy. 
He was previously Sous Chef at the now-defunct L'Atelier de Joel Robuchon and Co-Founder of Shelter in the Woods. Prior to arriving in Singapore, Thien trained with Chef Thierry Marx at the then two Michelin-starred Cordeillan Bages in Pauillac, France.
Gradual changes to Corner House's menu will be made as Thien settles into his new role and begins to source for the finest ingredients from around the world. Personal stories, thoughts, and memories will serve as inspiration for the new menu, which is slated to release in early May. Diners can also look forward to the restaurant's very first Eight Hands Dinner with Chef Julien Royer of three Michelin starred-Odette; Chef Alain Herber of Tiong Bahru Bakery; and Chef Frédéric Colin of Brasserie Gavroche in the last quarter of 2020.
On the new chef's arrival and the future of Corner House, Owner Renny Heng comments, "This coming chapter will bring together what Corner House and David do best, which is to employ French techniques with an Asian influence to create a meal that is textural, flavourful and unforgettable."