With the opening of Thomson-East Coast Line, secluded neighbourhoods with good restaurants are now more accessible. Springleaf is one of them, and if you find yourself in the area this weekend, here are nine places to eat at.
A residential district between Upper Thomson and Mandai, Springleaf is bordered by Upper and Lower Seletar Reservoir on each side.  It's also close to the Central Catchment Nature Reserve. This proximity to nature makes the area incredibly lush.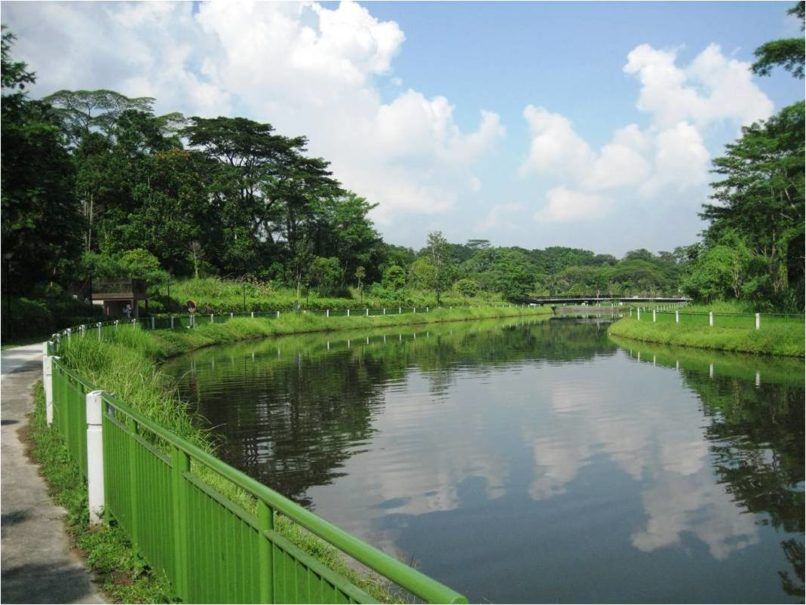 While the vibe at Springleaf is tranquil today, it used to be a thriving area known as Chan Chu Kang Village. Due to the fertile land, the village's economy revolved around agriculture like timber, gambier, and pepper. The river estuary also supported families, who fished and hunted around it.
Today, much of the bustle is concentrated on two rows of shophouses next to Springleaf MRT Station, primarily because of the food. There, you'll find eateries selling yong tau foo, roti prata, and bak kut teh. Further north past Springleaf Nature Park, The Famous Kitchen offers Michelin recommended meals while Cafe Bakeaholic does a croissant-waffle mashup called the croffle.
Hungry? Here are 9 more places to eat in Springleaf this weekend.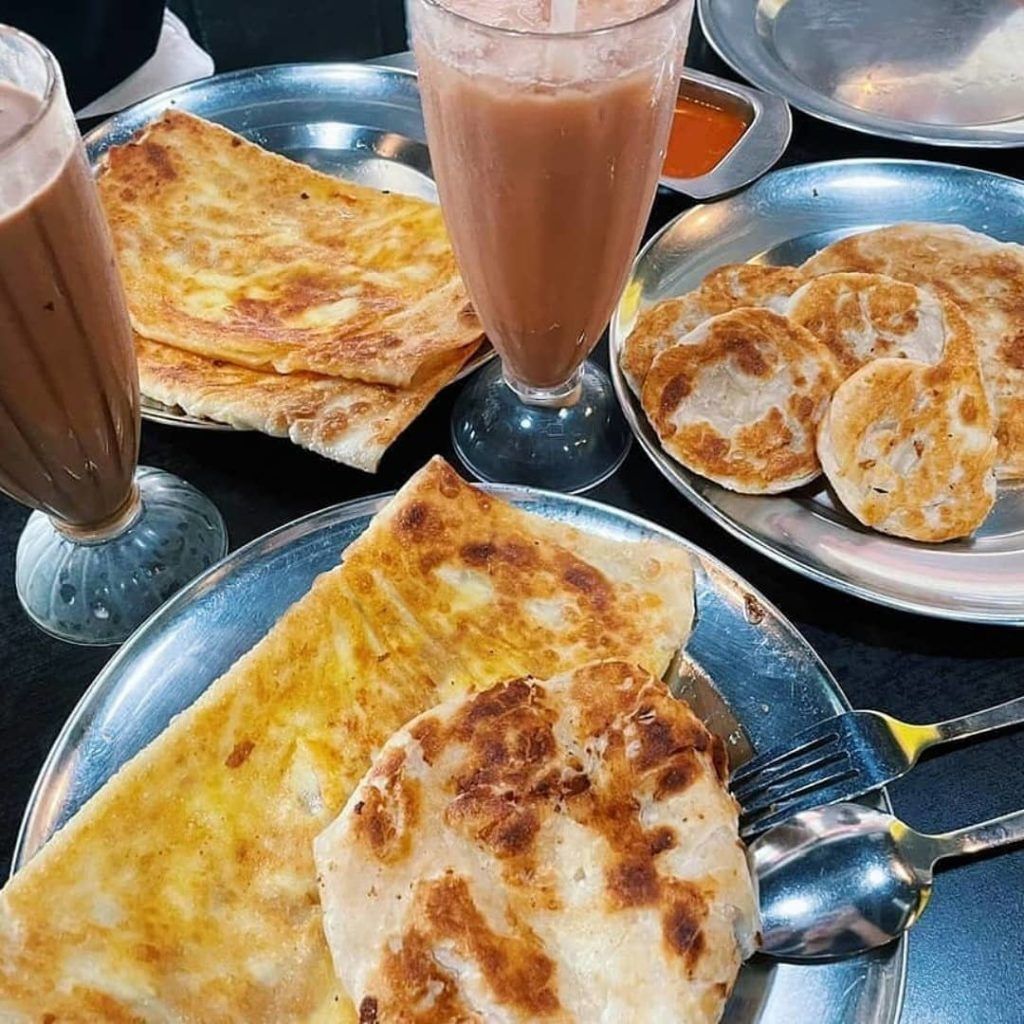 Springleaf Prata Place is a popular Indian food chain that started at this very location. They're known for their different iterations of roti prata: plain, coin shaped, or Impossible Murtaburger (plant based meat in a prata-burger mashup).
Other signature dishes include salted egg prawn prata, tandoori chicken murtabak, portobello, prata alfredo, and Plaster Blaster: prata with poached eggs, turkey ham, and spicy hollandaise sauce a la eggs Benedict.
Springleaf Prata Place is open from 8am to 11pm from Sundays to Thursdays and 8pm to midnight on Fridays and Saturdays.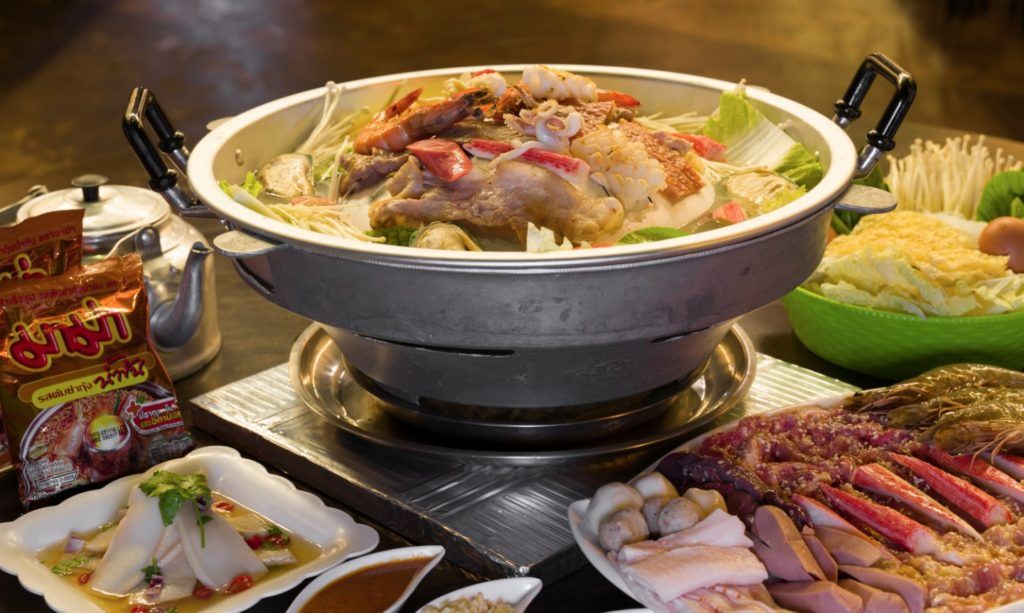 Thai Hao Chi Mookata lives up to its puny name by offering Thai style grill and hot pot that's been garnering good reviews. They use a charcoal stove over gas and serve a meat broth instead of water.
The menu is straightforward. There's only the Yum Mak Mak set (S$39.90 nett), with enough meat and vegetables for two. Top it up with other items at additional cost.
Thai Hao Chi Mookata is open from 5.30pm to 11pm from Tuesdays to Sundays.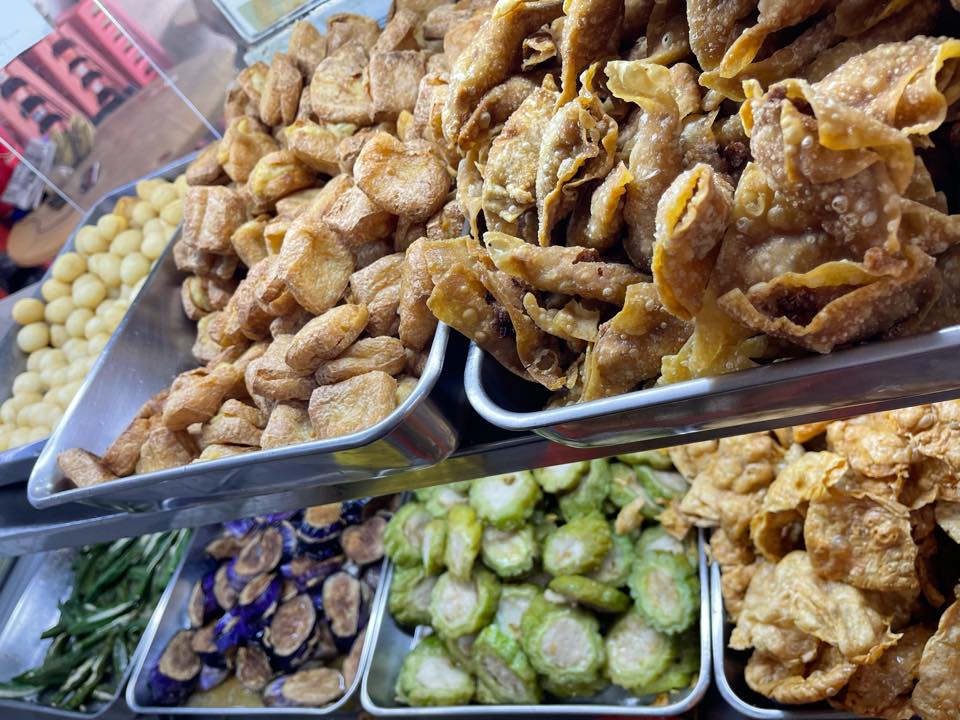 Yong tau fu is a Hakka stuffed tofu dish. Other vegetables get the similar treatment too, and you'll find meat-filled bitter gourd, eggplant, lady's finger, chilli, as well as tofu at 928 Ampang. Once you've made your selection, the ingredients are cooked, covered with gravy, and served on top of kang kong.
The 928 in Ampang's name refers to their unit number, but Ampang has since moved to unit 930, next to their old location.
928 Ampang Hakka Yong Tau Foo is open from 9am to 7pm from Tuesdays to Sundays.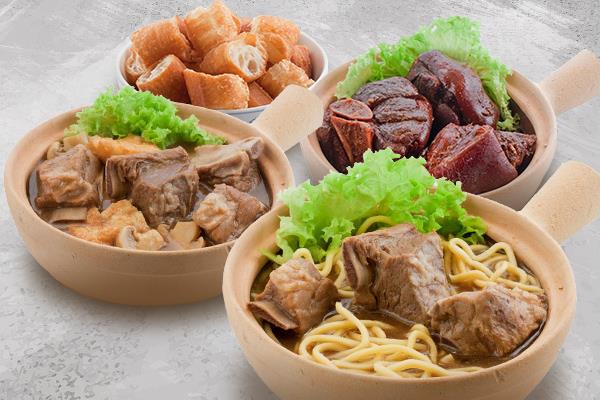 Unlike the clear and peppery broth found in most bak kut teh here, the Malaysian take on this dish involves simmering spices like star anise, cinnamon, and cloves, resulting in a dark, herbal soup.
Hong Ji does a good example of this. Served in a claypot, you can get pork ribs or rarer cuts like kidney, intestine, stomach, liver, and tail. If offal makes you squeamish, Hong Ji does a mean bowl of prawn noodles too.
Hong Ji Bak Kut Teh is open from 9am to 9.30pm daily.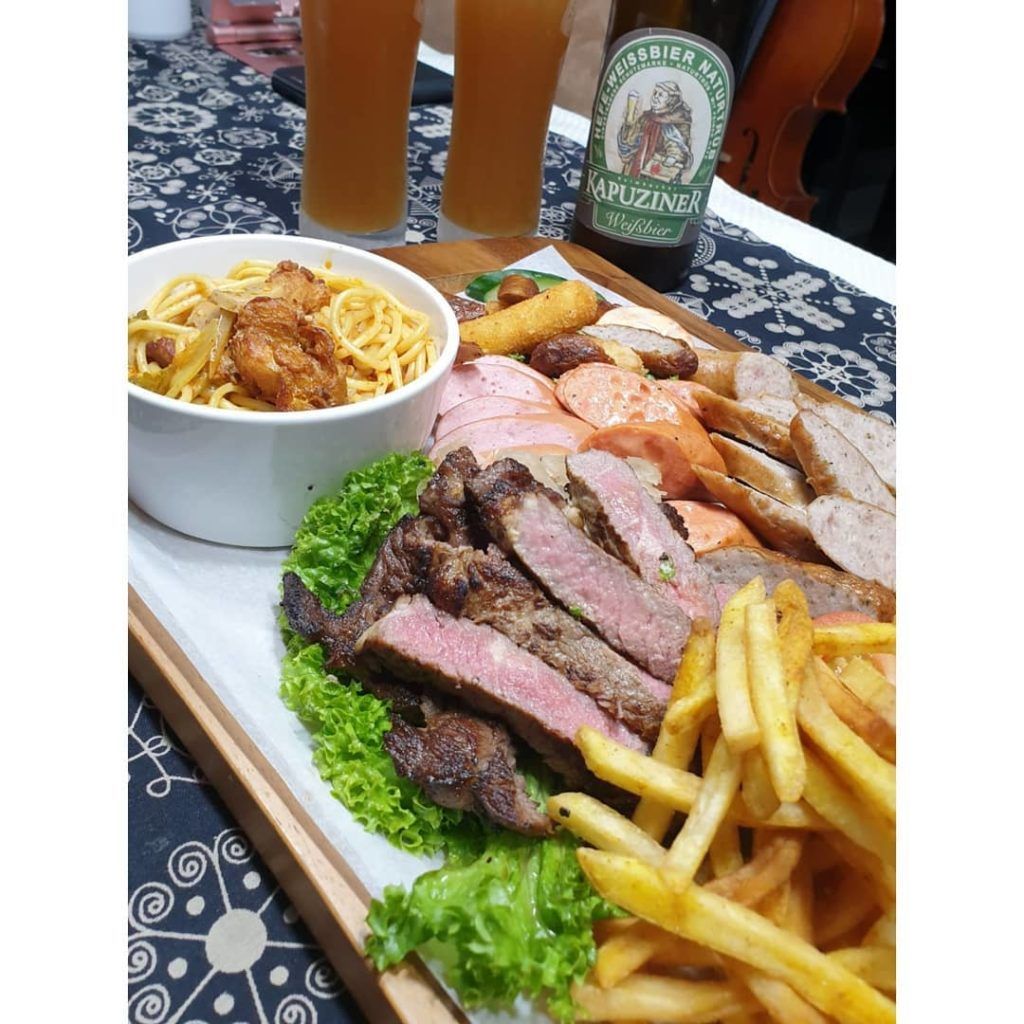 Wilder Mann is a homey restaurant serving traditional German food. The menu has sections dedicated to sausages and schnitzels, and many diners also come for their pork knuckle (available only on Fridays and Saturdays with a 24-hour reservation required).
As with German cuisine, beer is requisite. Their house beer is Kapuziner, a popular beer from Kulmbach, but they also have other lagers, weissbeers, dunkels, and fruit beers from various regions in Deutschland.
Wilder Mann is open from 6pm to 10pm from Tuesdays to Sundays.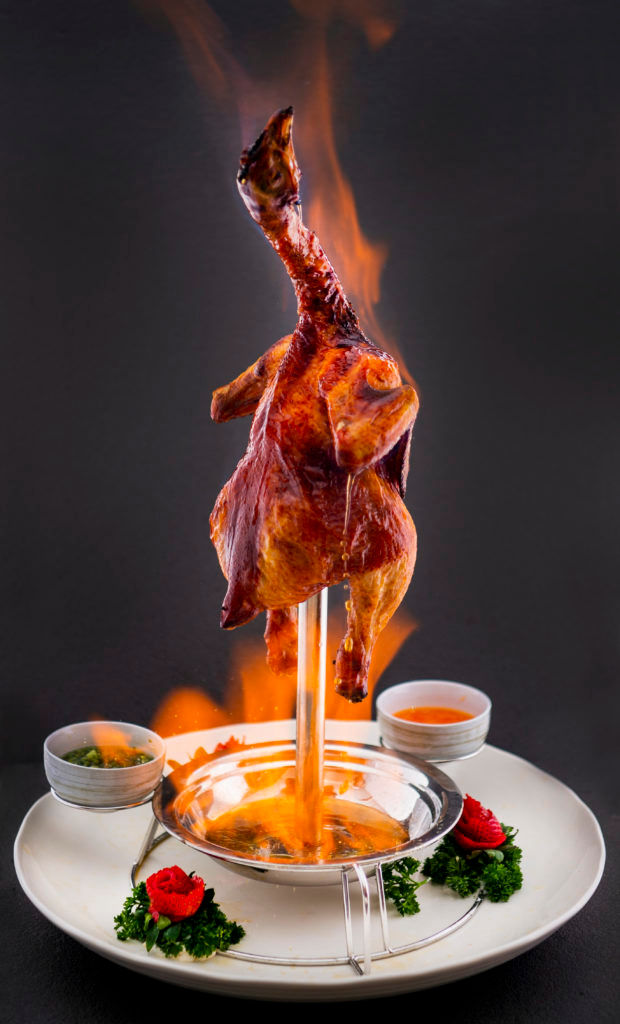 The Famous Kitchen dates back to 1979, when they started as a zi char eatery. They morphed into Changi Teochew Kitchen in 2007, rebranded in 2008 and changed their focus to Nanyang cuisine, and have been at this spot since 2010. They were recognised with a Michelin Plate in 2019.
Signatures include baked flower crab, deep fried pork belly with fermented beancurd sauce, and braised beef shank. However, the piece de resistance is the oven baked volcano chicken. It's a full bird that towers over the table, before a server pours alcohol over it and set it on fire.
The Famous Kitchen is open from 11.30am to 2.30am and 5.30pm to 10.30pm daily.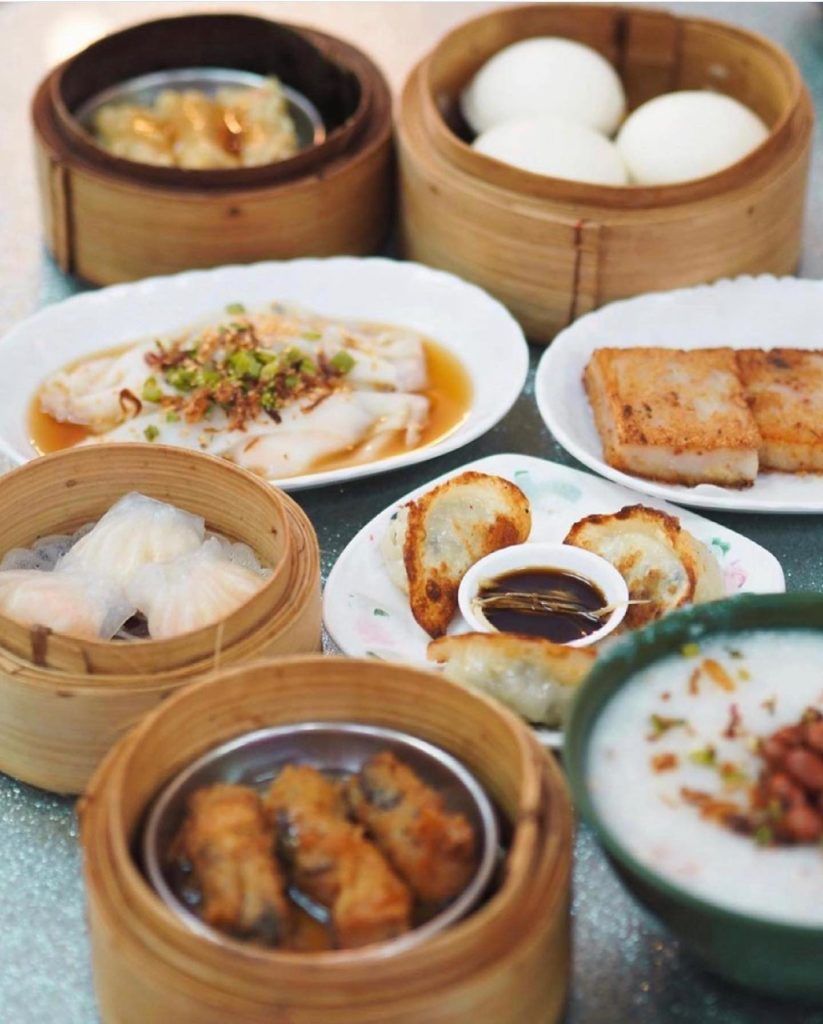 Wong Chiew is a down-to-earth restaurant serving traditional Cantonese food. Dim sum is available throughout the day, alongside roast meats, dumplings, porridge, and zi char dishes. We particularly like the san lao-style noodles, which they do either with bee hoon or hor fun. For those who don't know, san lao (or san lou) refers to the three ingredients – protein, a vegetable, and noodles- that make up the dish. Done right, it's fragrant, textural, and full of wok hei.
Wong Chiew Restaurant is open from 6am to 1am daily.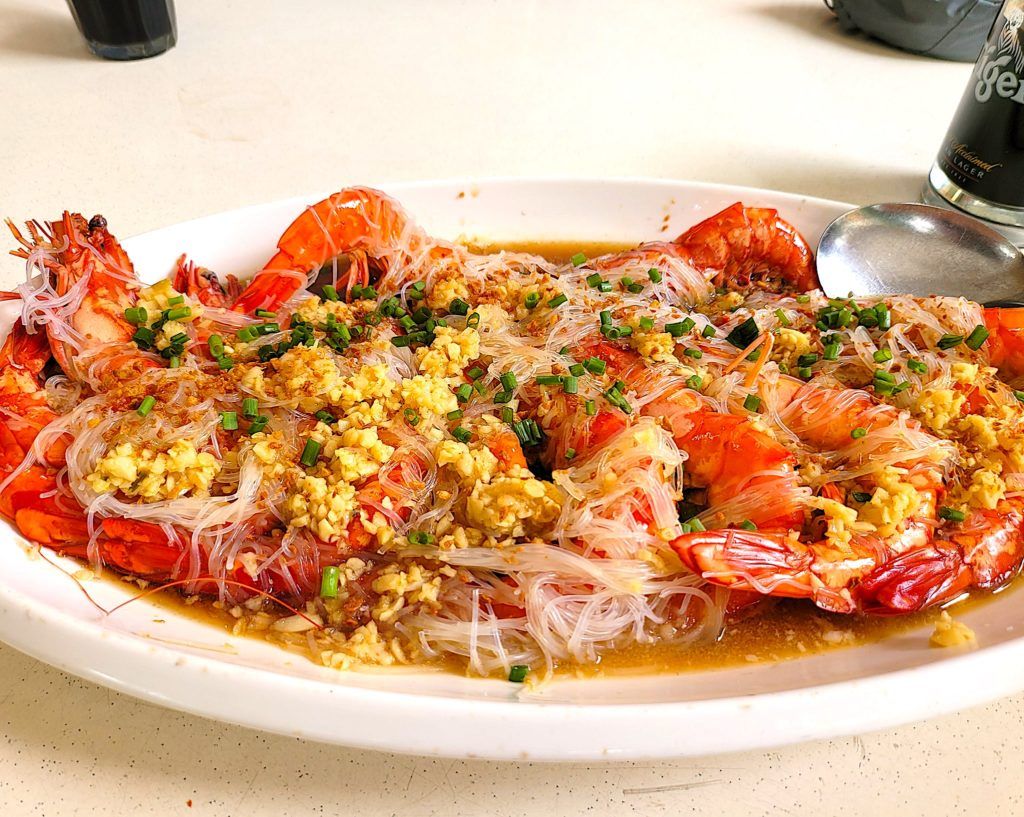 Xian's seafood selection ranges from the common to the curious. Besides the usual mud and flower crabs, prawn, and lobster, they have a hulking Alaskan king crab, geoduck, and conch.
The seafood are served zi char style, and some standouts include steamed fan clams with garlic and vermicelli and crayfish white bee hoon. We're also partial to the cheese baked seafood platter and the Teochew style prawn and scallop congee.
For home cooks, Xian holds auctions on their Facebook page where you can bid for various seafood. Check them out here.
Xian Seafood Village is open from 11am to 5am daily.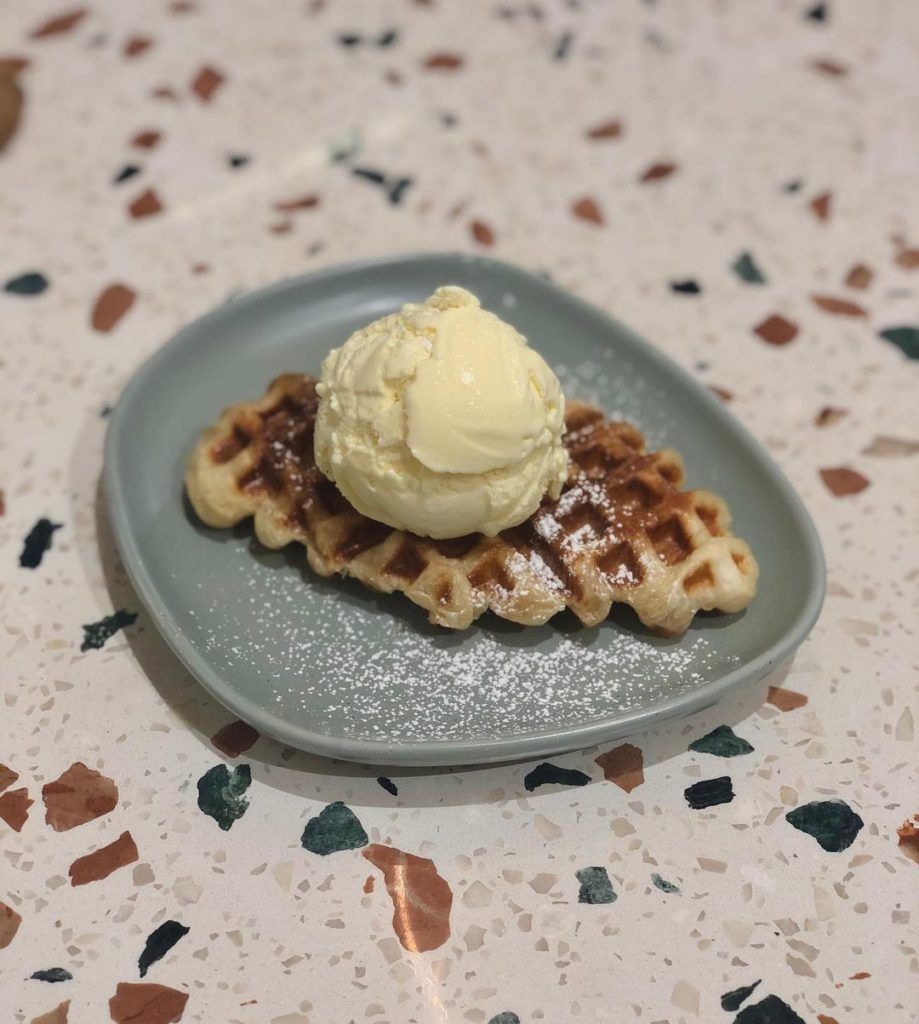 Cafe Bakeaholic is where you'll find the croffle: a croissant dough that's baked in a waffle pan so it develops those signature patterns, but still tastes like a croissant. The cafe tops theirs with savoury elements like smoked salmon and cheese or cajun chicken with maple syrup, but you'll also get sweet options with flavours such as banoffee, cinnamon sugar, or strawberry.
Other items include Madelines, choux puffs, banana bread, and cookies, and kakigori, a Japanese shaved ice dessert that Bakeaholic makes with liquid nitrogen for a lighter and creamier experience.
Cafe Bakeaholic is open from 11am to 9pm on Mondays, Wednesdays, Thursdays, and Sundays, and 11am to 10pm on Fridays and Saturdays.