March has proven to be a very eventful month for the gastronomic world. The arrival of Impossible Foods to Singapore's shores have once again reignited discussion on sustainable foods and on the side, stunned and delighted some no-nonsense meat lovers too. The restaurant scene is once again shaking up with changes. The one-Michelin-star Cheek by Jowl is no more, now replaced by a more casual concept Cheek Bistro that also serves up modern Australian fare.
But the most exciting news of all came from the Asia's 50 Best Restaurants 2019. For the first-time ever, a modern Singaporean restaurant has made its way into the Miele One to Watch hall of fame. The Taiwan-based restaurant JL Studio, led by Singaporean chef Jimmy Lim, was recognised as a 'rising star of the region.'
The biggest surprise came last week. Singapore's Odette has claimed the top spot on the 50 Best Restaurants list, a position once helmed by Bangkok's Gaggan for four consecutive years. Ivan Brehm's Nouri has only made an impressive debut, coming up at 39 on the list.
Exciting things are coming in the gastronomy sphere of Singapore, and it's not just limited to these turn of events. Our new restaurants this month are reminders that change and innovation is the way to go forward. The Shangri-La Group reveals its first standalone dining concept and Habitat by Honestbee is taking a more serious approach with its gastronomic offerings. Here's what else to look forward to this month.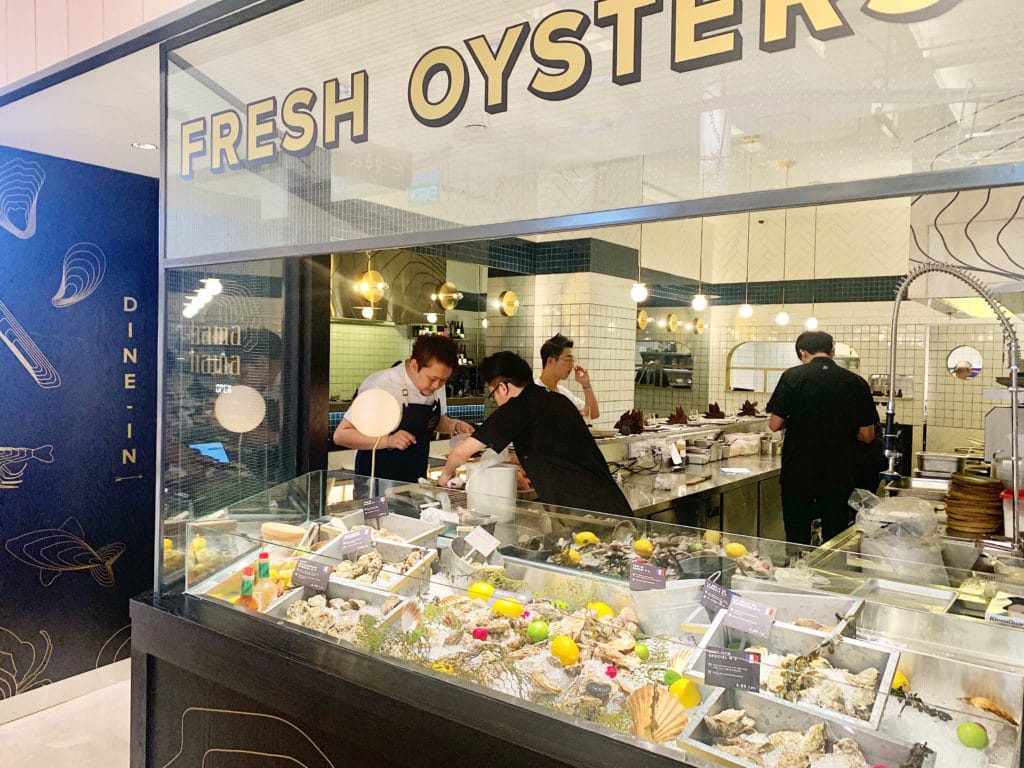 Hama Hama is the latest gastronomic experience in high-tech supermarket Habitat by Honestbee. Unlike the other eateries in this huge space, Hama Hama is a seafood bistro for more serious bites. The restaurant is led by a young team with fine-dining experience and thus has a more refined approach to the Asian-inspired cuisine. The menu goes for small plates and sharing dishes each imbued with fine touches. Hama Hama also has a rotating range of international oysters to go for.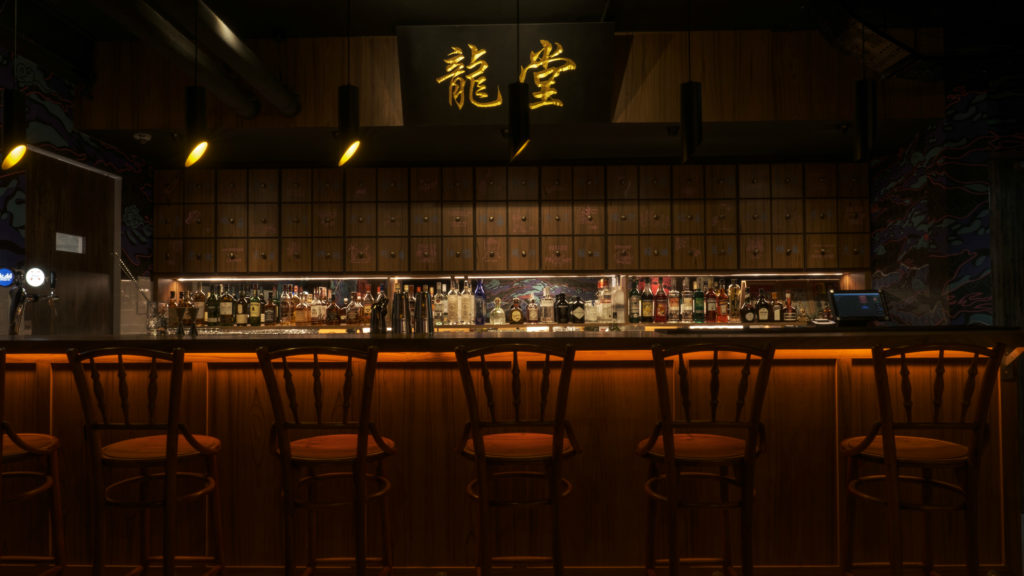 The Dragon Chamber, formerly housed in Plaza Singapura, has relocated to the back of a coffee shop along Circular Road. The contemporary Chinese restaurant now hides behind a fridge door, which reveals a space inspired by gambling dens and secret society houses. Like its previous incarnation, the 45-seater restaurant is armed with a menu full of exotic meats such as braised crocodile feet and roasted pig's tail. The coffee shop front, also managed by the group behind The Dragon Chamber, doubles as a wanton mee stall in the morning and a bar at night.
After closing the one-Michelin-star establishment Cheek by Jowl, chef Rishi Naleendra goes for a quick rebranding of the space as Cheek Bistro. A young culinary team takes over the modern Australian cuisine here. Interiors-wise, Cheek Bistro looks very much like its predecessor with some new paintings and green banquettes. Must order dishes include waffles with chicken liver parfait as well as the beef tartare with smoke maple.
Native Kitchen introduces 'island-hopping' on a gastronomic level, featuring a culmination of dishes from various tropical islands such as the Maldives, Bali, Hawaii and Singapore. Executive Chef Patrice Godino ties all these various cuisines together with his focus on fresh ingredients and culinary techniques that bring out the best of natural flavours. Expect items like Kalbi short rib loco moco and bebek goreng.
Just after closing the door on its fashion-inspired cafe, Dazzling Cafe reveals a new wellness-focused dining concept. Botany is located along the more peaceful side of Robertson Quay and sees a menu of Western-Asian fusion dishes such as laksa spaghetti and grilled chicken with Balinese salsa. In line with its 'healthier' menu, the cafe offers gluten-free, vegetarian and vegan options. Organic wines are also available here.
Shang Social is the first stand-alone dining concept by the Shangri-la Group. The three-part space, opening at Jewel Changi Airport, is dedicated to Chinese cuisines from Canton, Huaiyang and Sichuan. The menus are all conceptualised by the hotel group's Chinese chefs. Shang Social sees an 88-seater restaurant complete with private dining rooms and chef table experiences for more formal dining experiences. It is also joined by the Shang Social MRKT for more casual bites and shopping and the Bar with unique Asian-inspired cocktails. You'll want to head over here for a bite or two (with great service) before catching your next flight out of Singapore.
Modern Japanese restaurant Yujin Izakaya is a heartful reunion of The Les Amis Group's large talent pool. Chef Freddie Lee, who previously opened the Group's fine-dining flagship Les Amis, leads the kitchen here. He employs his mastery of fine European cuisine with his cuisine, imparting a contemporary touch to traditional Japanese dishes. It's a pretty wallet-friendly spot for grills, yakitori and dons. The industrial space is also run by his wife Purdey Poon, another Les Amis alumni.
After a refurbishment, Four Seasons Singapore moves its brassiere One-Ninety towards modern Asian cuisine. The restaurant is now dressed to the nines with woody accents, floral decor and Peranakan tiles as a nod to local inspirations. Chef Kamarl John goes for Asian twist to Provencal cuisine with items such as sourdough with seaweed butter, roasted lobster with yuzu kosho and an Iberico presa served with pineapple chutney.