Few things make getting out of bed easier on a Saturday morning than the prospect of pancakes. We don't care if it sounds like words out of the mouth of a five-year-old. Tell us the thought of golden, pillowy mounds teeming with glistening syrup and cold plats of butter doesn't get your heart a-flutter, and we'll take that statement back.
If you're a kindred spirit, and pancakes get you revved up for a morning after a week's worth of working day sorrows, then this list is for you. We present our favourite cafés around town that serve, in our humble opinions, the best fluffy pancakes in Singapore.
Tokyo's famed Riz Labo kitchen now has an outlet where you can find its signature soufflé pancakes that demand to be digested on sight. The streamlined menu offers four different flavours — plain, matcha, premium chocolate and a limited edition version that only serves 10 portions a day. These beauties are made with rice instead of wheat flour, which also makes them friendly for all you gluten-free folks out there.
Belle Ville Singapore is the pancake house's first location outside of its flagship in Osaka. Specialising in pancake stacks dressed in toppings that range from syrup, mochi and fruit compote, Belle Ville serves up a beautiful middle ground for lovers of pancakes that are fluffy but don't verge on soufflé territory.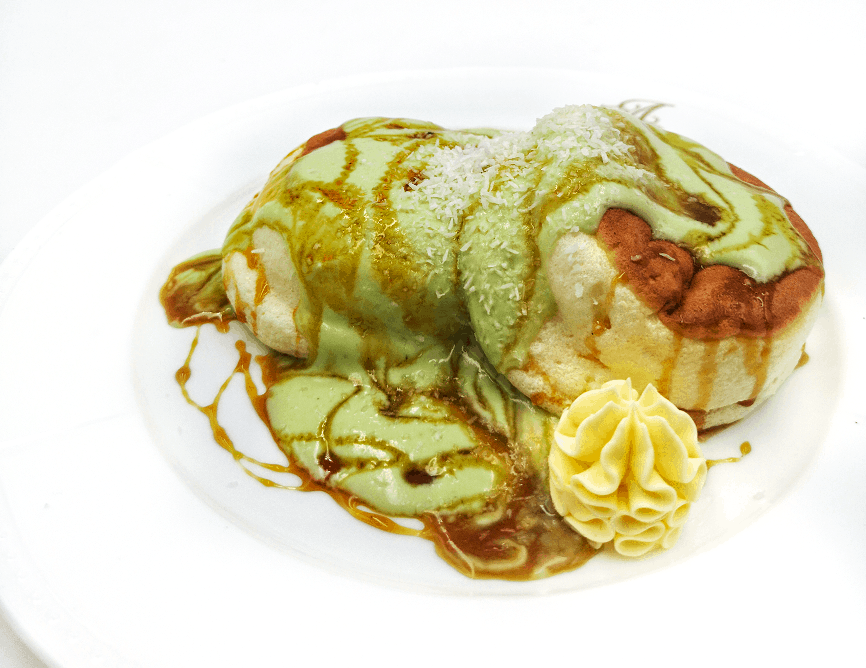 Antoinette has revamped their menu to include soufflé pancakes that are not just available sweet, but savoury too for those who lack a penchant for sugar. Enjoy them with a side of serrano ham and eggs, or dig into these edible clouds dressed with a local twist, as Antoinette has an ondeh ondeh rendition that swims in gula melaka on their menu.
Dean and Deluca is a quintessential brunchtime spot, so if you haven't tried their pancakes, you ought to. Done in the classic American style, these portions are composed with oat and buttermilk, then topped with fresh berries and cream for the classic mix of sweet and zest.
The most aesthetically appealing pancakes can be found at The Coffee Academics. Uniform golden disks form the Academics Pancake tower that come to the table ready for both your camera and your stomach. Don't forget to pour the syrup to get the money shot.