Singaporeans aren't strangers to Japanese fare. While chirashi bowls are probably most commonly had for light lunches, we're looking at a bowl of tendon of a quick, hearty meal that'll keep you full throughout the day.
In essence, tendon — short for tempura-donburi — is a one-bowl meal of fluffy rice that's topped with a serving of fried vegetables, meat and/or seafood and is usually served with a drizzle of light soy sauce dressing.
Sounds simple enough? Not really. Many establishments are unable to grasp the right amount of batter and oil when frying the tempura, resulting in a greasy bowl and a food coma.
Here, we're showcasing some of the best tendon restaurants in Singapore for a light, crispy fix that'll get your fried food cravings sorted.
7 best tendon restaurants in Singapore for the best tempura:
(Hero and featured image credit: Tenjin)
Jump To / Table of Contents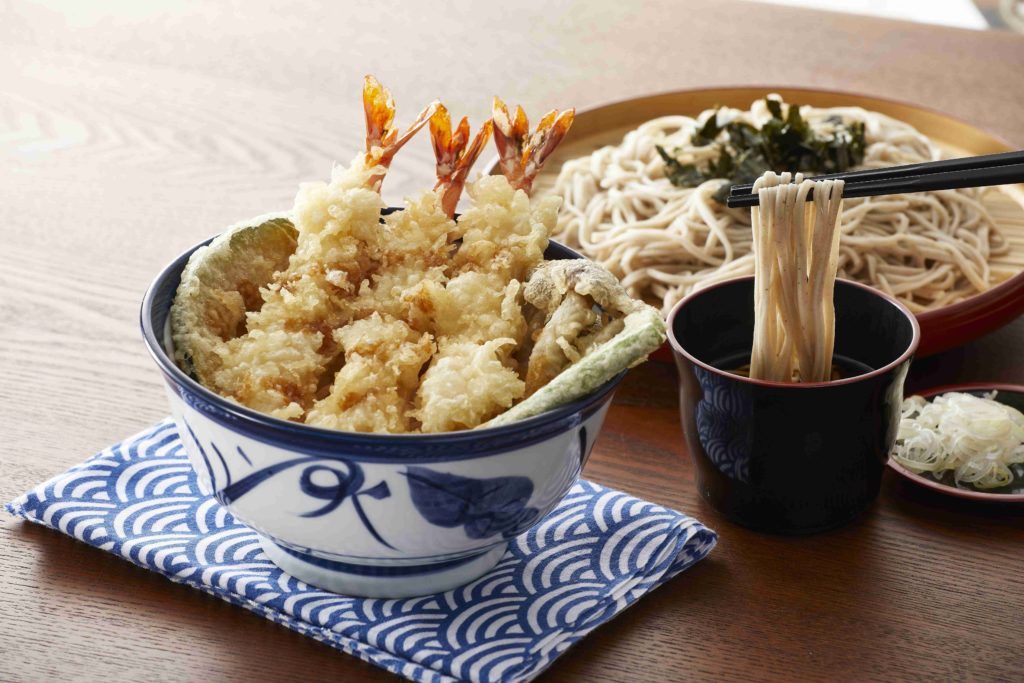 Tempura Tendon Tenya (more fondly referred to as Tenya), Japan's most famous Tendon chain restaurant has landed in the bustling basement of Singapore's Orchard Central. Each bowl of Tendon is light, airy and crispy, and best served had with a generous helping of the secret Togarashi Chilli & Spices. Seafood lovers can look forward to the Seafood Tendon, an assortment of tempura Black Tiger prawn, anago, scallop, red fish, pumpkin and French beans.
For the Singaporean market, Tenya has created the Tori Tendon, a hearty mix of tempura chicken, chicken karage, tempura egg, sweet potato and pumpkin. Those who prefer noodles don't have to fret, the diner also has soba and inaniwa udon alternatives.
Besides the delicious bowls, Tenya has something else to look out for in its open kitchen: its patented Automatic Fryer — a mean machine that can fry 1,000 pieces of Tempura in an hour, complete with elements like temperature and cooking time being controlled by embedded computer programmes. The machine also automatically removes excess crumbs to minimise oxidation of oil.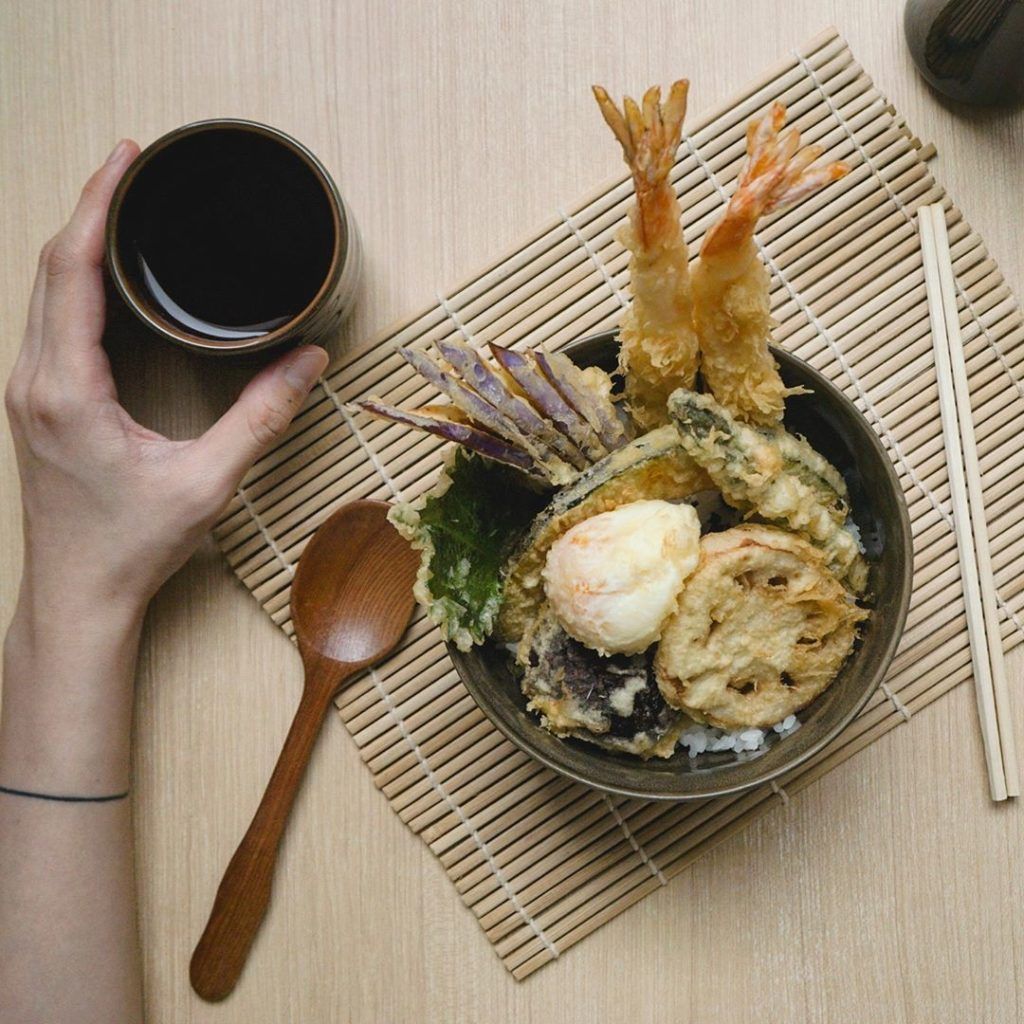 Backed by folks behind the Les Amis Group, Tenjin is a Japanese tempura donburi concept nestled in the third floor of Shaw Centre. Diners can feast on the lean menu, consisting of four different tendon bowls, one of which is vegetarian. The beautifully-battered tempura crowns the sweet, fluffy Hoshi-Jirushi rice from the Ibaraki prefecture, and all tendons are served with miso soup and Kyabetsu salad. If you're feeling particularly hungry, sides like the Truffle Chawanmushi and additional tempura are available too.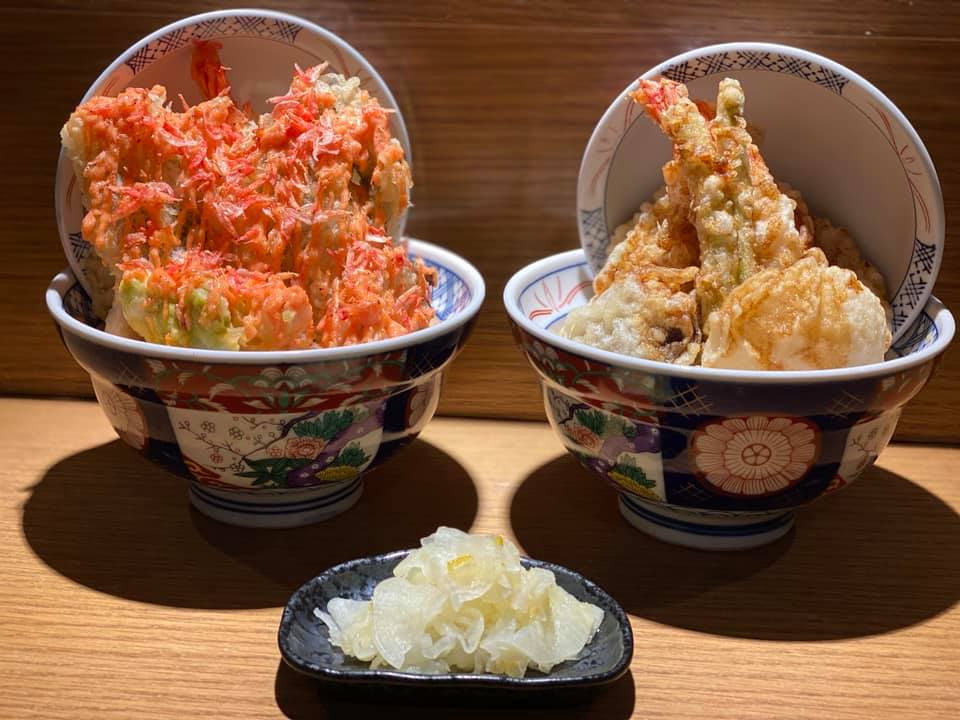 Edo-styled tendon is the dish of choice at Tendon Kohaku, serving bowls after bowls of Hokkaido rice that's filled to the brim with tempura, drizzled in the diner's special sauce. Guests usually come here for the Kohaku Bento, a bowl that's packed with a mixture of prawns, chicken breast, dory fish, baby corn, shitake mushrooms and more. Each tempura is fried in a well-proportioned ratio of high-grade sesame oil and cooking oil, which gives the pieces a beautiful nutty aroma without being overwhelmingly cloying.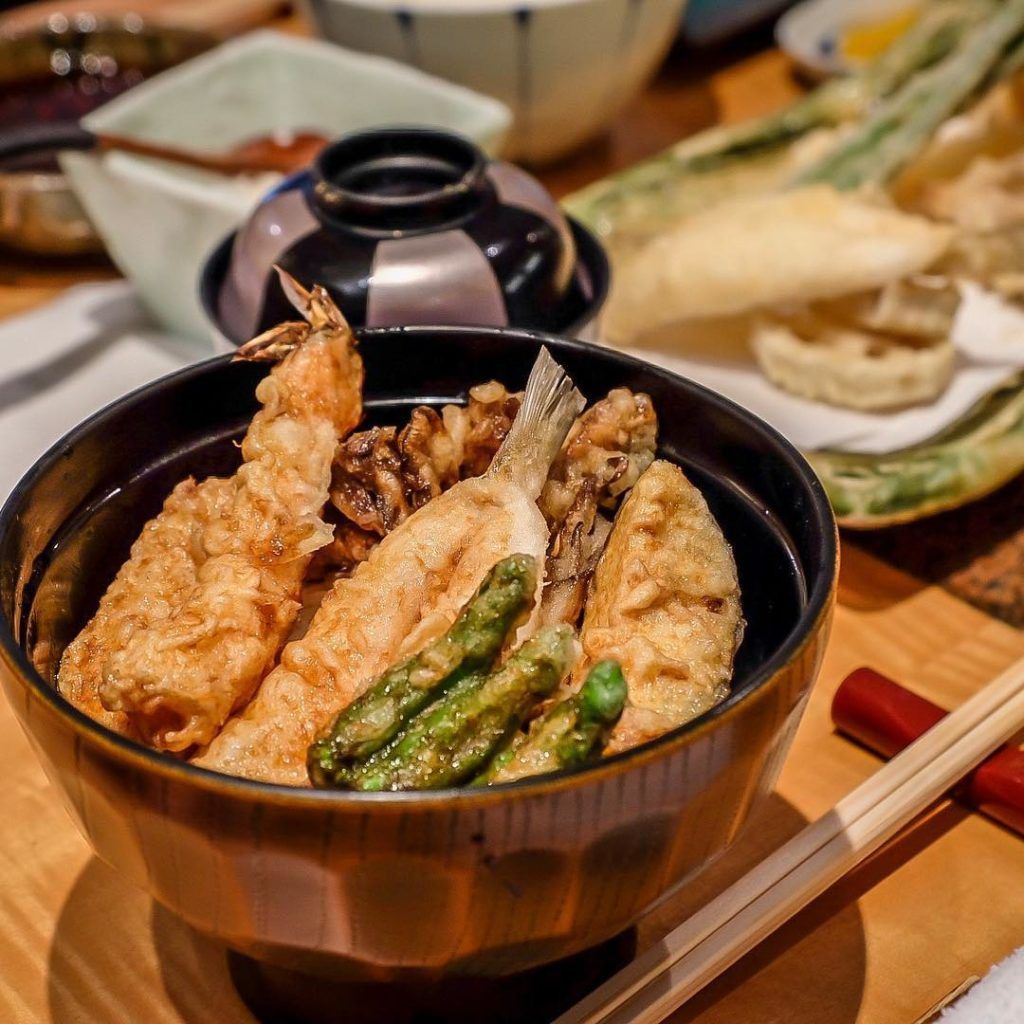 While most of the locales on this list may be more casual tendon eateries, Tenshin Restaurant is an elevated alternative that's great for business lunches. Located within Regent Singapore, each piece of tempura is made using fresh ingredients straight from Tsukiji Market in Tokyo and prepared right in front of guests at the tempura counter. The basic tendon comes with three pieces of seafood and vegetables each, complete with salad, rice, miso soup and dessert.
(Image credit: @joliehwee via Instagram)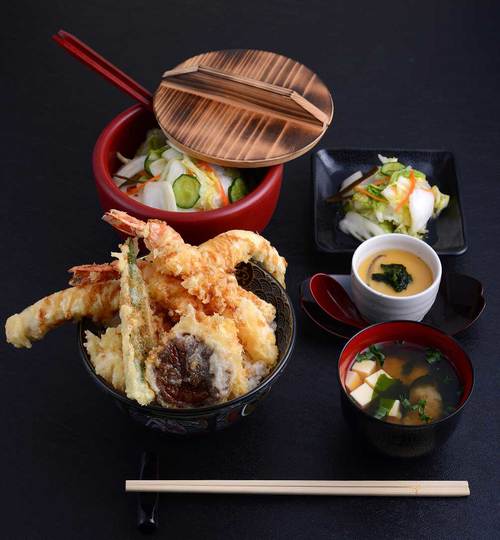 Most popular amongst the CBD crowd, Tendon Ginza Itsuki is Ramen Keisuke's first concept store that's established in collaboration with the highly acclaimed Ginza Itsuki Sushi restaurant in Tokyo, Japan. Here, their special tendon comes with a medley of large prawns, slices of chicken breast meat, vegetables and a gooey tempura egg to top it all off with. Each tendon set is served with miso soup and a chawanmushi.