We know a lot about pizzas thanks to fast food restaurants. Pineapple bits and canned tomato sauces on top of stuffed crusts are reliable go-to's for a lazy dinner with Netflix on, or a quick bite right after a night's worth of binge-drinking.
Much like pasta, the pizza is often associated as an easy meal. Though in Italy, the motherland of pizza, it has become a treasured culinary craft. Institutions are set-up to ensure the heritage is still well-preserved: from ingredients to the techniques in baking it. A wood-fired oven is crucial in the making on an excellent pizza. The crust is as important as the cheese that goes on top of it. 
Thankfully, we won't have to travel to Italy just to get a slice of this action. Italian and local chefs have taken the task of perfecting these little details, ensuring that only the best pizzas are delivered.
The restaurant's two chefs, Mary Cirillo and Federico Schiraldi, spent two years in Puglia, Italy learning the traditional pizza-making craft. So, diners can expect only well-thought-out pies from Amò. For instance, instead of just '00' flour and eggs, Amò adds a little sourdough starter to get an airy and crispy crust. Almond wood is used in the oven to add a nutty smokiness to the pizzas. The menu has the usual classic toppings like the Napoletana with anchovies and capers. But we recommend the more innovative ones, such as bone marrow with wild garlic pesto or grilled eggplants with chilli salmoriglio.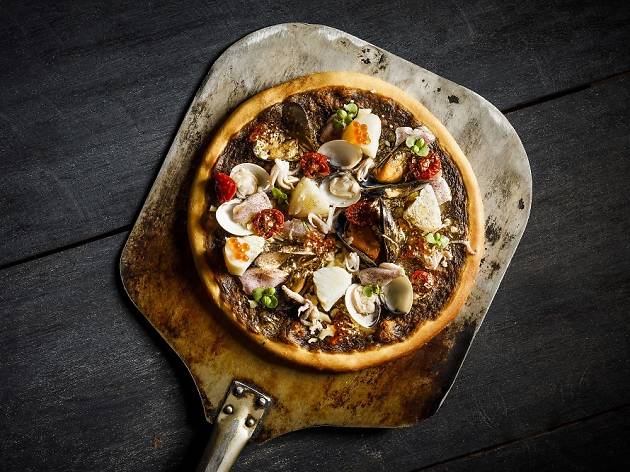 Here's what pizzas from three-Michelin-starred chefs look like: a cornucopia of fresh produce sourced from all over Italy, atop a golden-brown crust. Fratelli's gourmet pizzas, conceptualised by chefs Enrico and Roberto Cerea from the renowned Da Vittorio, see the most luxurious of ingredients. Take for instance the Pizza Oro Nero: a massive pie topped with clams, mussels, toe, codfish and a good sprinkle of edible gold flakes. There are lots of pizza variations to consider, but if you're feeling creative try making your own pie from a list of toppings like black truffle shavings, housemade sausages and Parma ham.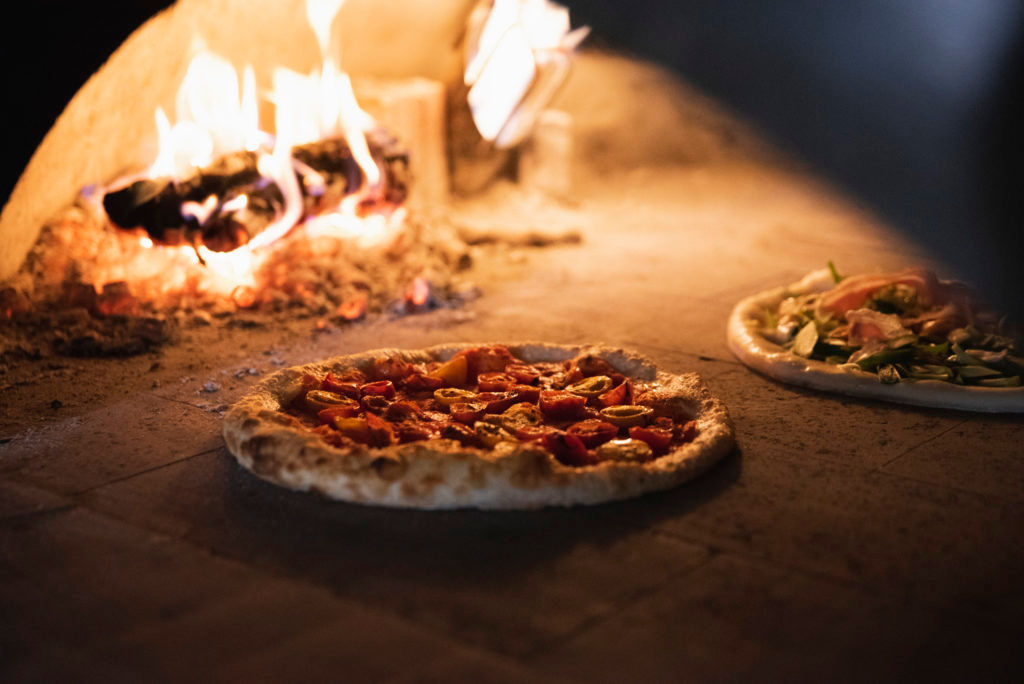 Artisanal wood-fired pizzas needn't just be enjoyed at fancy restaurants. Casual Italian eatery Lino offers great pies in the Binjai Park neighbourhood. The restaurant is led by chef Shaufi Yusof who has become quite the expert with pizza dough after cutting his teeth at the now-shuttered Pizzeria Mozza and Publico Ristorante. The dough is left to rise naturally under linen wraps for 48 hours before it's rolled out and cooked in the wood-fired oven. Go for the Clam pizza with chilli and fontina cheese or the Asparagus pie with goat's cheese and pancetta bits. P.S. There are also gluten-free options available too.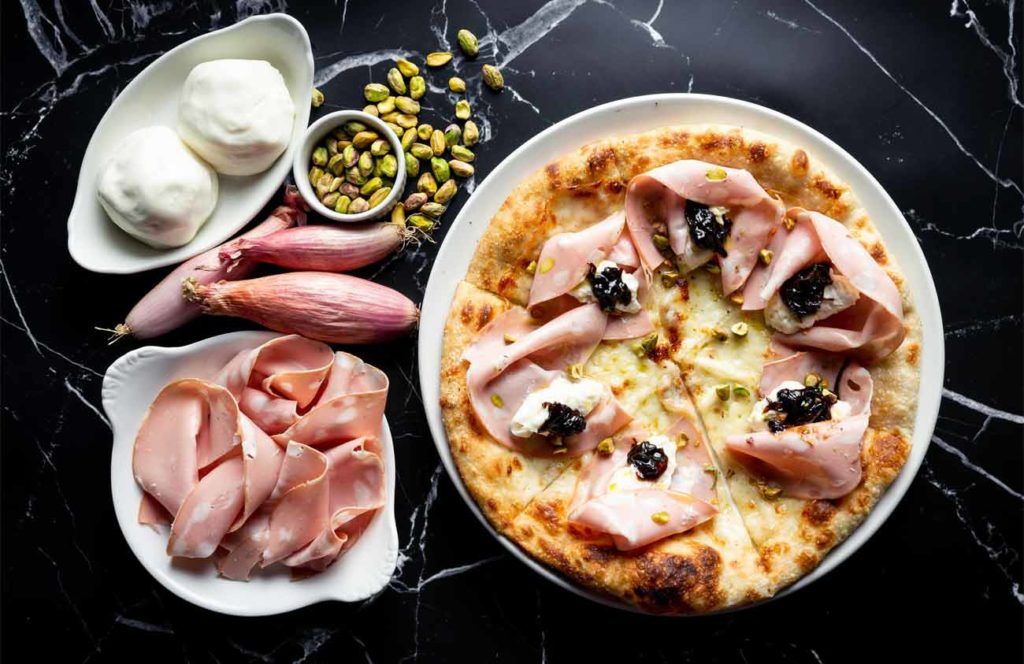 Pizzeria Mozza is gone. In its place, there's Nosta Cucina (read: 'our kitchen') which offers an elegant yet casual dining experience. This new concept is led by the culinary team from Pizzeria Mozza, and diners can still expect some good wood-fired pizzas here. The menu's a little different now: there's a mix of Pizzeria Mozza's creations and some new inventions. If you're feeling adventurous, try the locally-inspired Crab pizza with chilli padi, garlic and oregano.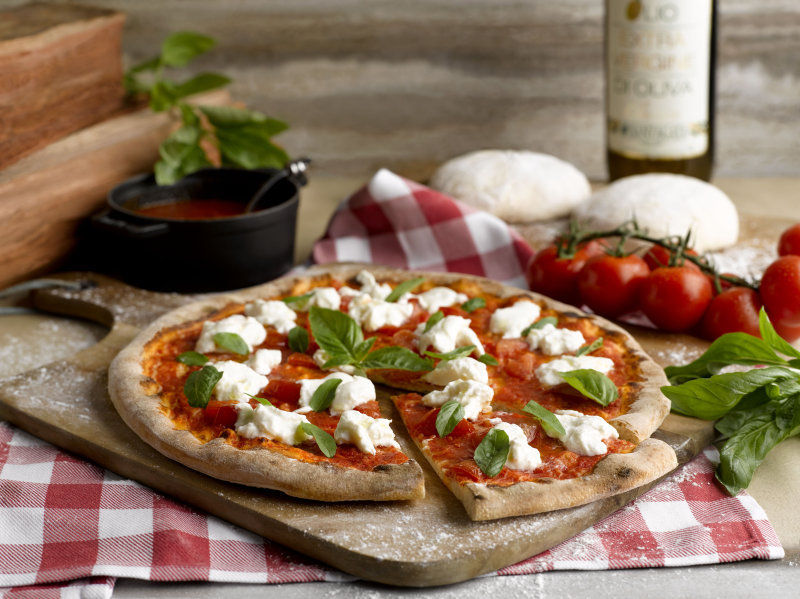 This old-school joint has certainly aged well with time. With a new Italian chef on-board, Pete's Place is back to churning out authentic pies with chewy, thin crusts. The Frutti di Mare pizza is an indulgent treat, topped with pieces of Maine lobster, scallops, blue swimmer crab and clams. If you're looking for something simple try the Margherita, a hearty combo of plum tomato sauce, mozzarella and basil. This basic pizza is the marker of a good pizzeria, and Pete's Place whips up an excellent Margherita pie.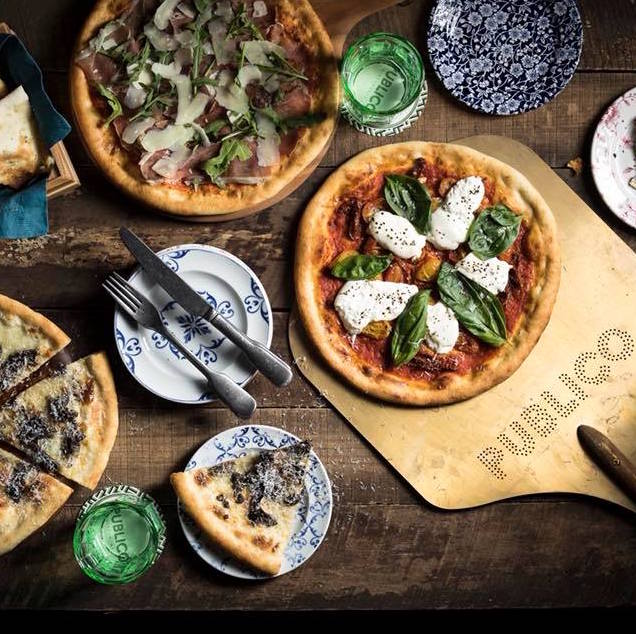 InterContinental Robertson Quay's answer to casual Italian dining is Publico Ristorante, a 230-seater restaurant offering a mix of contemporary and traditional Italian dishes. The restaurant is also armed with a wood-fired oven from which it churns out excellent pizzas for dining-in or takeaways nearby. Go for the Skura Dough, a pie made with lightly smoked flour base, then topped with beetroot cream, sun-dried tomatoes, fresh burrata, smoked vegetables and oregano.