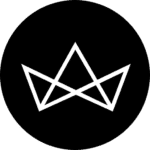 Breaking: Chef Andre Chiang announces new Singapore concept to replace Restaurant Andre
Today marks the last day of operations for Restaurant Andre. Back in October, its chef-owner Andre Chiang sent shockwaves across the local gastronomic scene when he broke the news of its impending closure, along with his decision to return his two Michelin stars.
Even as Restaurant Andre closes, with every ending signals a new chapter: At a press conference held this afternoon, Chiang announced his plans to open a new dining concept in place of his eponymous restaurant towards the end of this year.
"It's still confidential. But the one thing I can say is that it's fine dining, and a new category we don't have in Singapore," he said, adding that this concept will be housed in Restaurant Andre's premises, and is one of three new projects in the pipeline. The other two upcoming ventures will be launched in "different cities in Asia" and will be "something fun". All three concepts are expected to be ready by end 2018 or early 2019.
When pressed for details, Chiang said, "Maybe something with beverages. I hope to do some pop-ups, areas I've never tried before. It's a different side of Andre I want to share with everyone."
He sets off for Taiwan tomorrow, where he will embark on a new journey to "understand [his] own culture, and a place [he] hasn't lived in for the past thirty years", as well as to focus on Raw, his other fine dining restaurant located in Taipei. The latter is one of the city's hottest dining spots with a long waitlist, thanks to its affordable prices ranging from S$84 to S$121. It also made headlines last year during Chiang's shock announcement, as he also declared his wish for Raw to not be included in Taiwan's Michelin Guide.
"Raw is a platform to showcase the best ingredients in Taiwan… it's very unique and I want people to enjoy it. It's not about how much money we make. It's a gift for Taiwan. So I don't think we need [the stars]," he said, adding that prices will remain the same.
Apart from Raw and his new upcoming projects, Chiang will also be keeping busy with his various other restaurants around the world, which include The Bridge in Chengdu — a Sichuan restaurant that's currently in its soft opening phase. It'll officially launch after Chinese New Year.
This afternoon's press conference also included a video montage looking back on the restaurant's history, and a final tour of the venue — where Chiang's wife and restaurant general manager Sudarampai Chiang regaled guests with stories about the space (fun fact: The black sheep, which function as handbag stands, have names such as Lulu and Lala). The sheep, along with some of the restaurant's furniture, will be auctioned off at the end of the month.
There was also a lavish "family meal", where members of the media and Chiang's friends were treated to a buffet spread of Thai and Indian food, as well as hearty beef noodle soup that the chef had cooked himself.
Tonight, after its last customers of tonight finish their Valentine's Day dinner and leave, Restaurant Andre will pull down its shutters for good. It's a bittersweet ending to one of Singapore's most bemedalled and well-regarded restaurants, but we can't wait to see what Chiang has in store with the concept that will replace it.
(Main photo: Edmond Ho Fotografie; featured photo: Nieve Photography)