Now that gatherings at home have increased to eight (a rather apt digit we might add), you're probably planning out a detailed schedule to visit all your loved ones within the 15 days.
Apart from getting dressed and perfecting the red lip pout for the holidays, we're zooming in on one of the most overlooked aspects of CNY: the snacks. While most plan on catering food or cooking for their guests, there needs to be a good amount of goodies and treats on the table for peckish diners in between meals — even better if they're in the auspicious colours of red and gold.
Besides getting them for your own home (to become the ultimate party host of course), these small, dainty treats are perfect for those who don't want to turn up empty-handed at a friends place too. From traditional Cantonese delights to a bottle of limited edition whisky or two, here are the best CNY gifts you can get during this joyous occasion.
(Image credit: Goodwood Park Hotel)
1
Wan Hao
Wan Hao is showcasing the best of Cantonese pastries with a Lunar New Year pop up this year. From Cookie Crusted Egg Tarts (in five different flavours, no less!) to walnut and almond cookies, these treats are baked fresh daily by the restaurant's award-winning culinary team — minus the artificial flavourings and preservatives. The limited-edition run will also see familiar CNY favourites like the Koi Fish Fresh Mango Pudding and the Golden Nian Gao Tarts.
Get it here
2
Goodwood Park Hotel
Whether you're hosting guests or you're visiting friends and family, make sure to grab your goodies from Goodwood Park Hotel. Apart from new snacks like the Maple Butter and Almond Garlic Lotus Root Chips, guests can feast on the auspicious Lucky Fortune Oranges cake, featuring six kumquat butter cakes that sit in a 'box' of moist marble cake covered in fondant. The Bountiful Box of Sweet Blessings will take centre stage at any table: it comes with a beautiful collection of 15 petit tarts and cakes in a medley of flavours like the Chocolate Almond Tart, Pineapple Crumble Tart and Orange Chiboust Cake.
Durian lovers won't want to miss Min Jiang's Chilled D24 Durian 'Nian Gao' Roll, a sticky, sweet concoction of D24 durian puree, kaya and a sheet of nian gao that's finished off with a snowy coating of freshly grated coconut.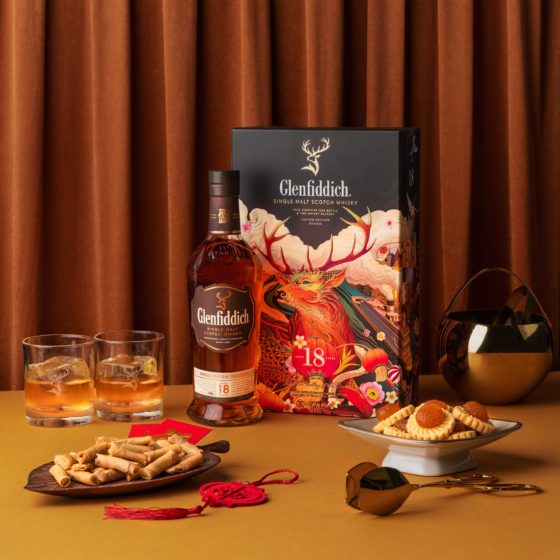 3
Glenfiddich
Get into the new year vibes with a glass of Scotch whisky or two this holiday. Glenfiddich has partnered with up-and-coming Chinese illustrator Rlon Wang to unveil a stunning, limited-edition gift pack for their special Chinese New Year 21-Year-old Single Malt.
Wang's unique artwork will impress any guest: think vibrant colours and details that run throughout the design, including a majestic stag with an auspicious symbolism of long-life and prosperity, surrounded by a dynamic scene of people making their journey home by road, rail, air and sea. From dancing lions, whisky-carrying birds, and a customisable AR message to send to your loved ones, this limited edition pack will make for one special gift they'll never forget.
The Chinese New Year design is available with the Glenfiddich Reserva Rum Cask 21-Year-Old as well as the 12, 15 and 18 Year Old Malt Whisky variants.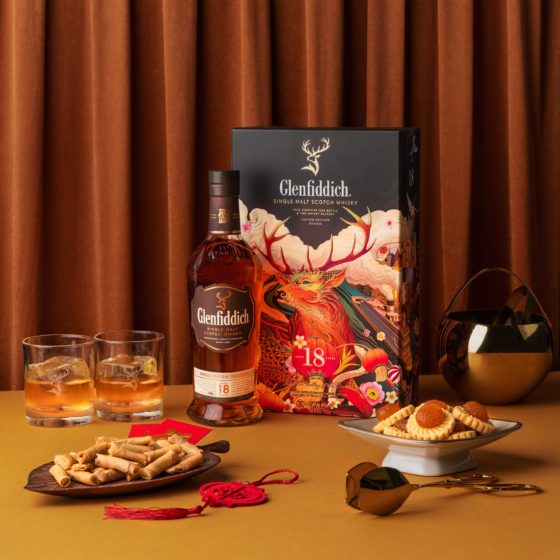 4
The Marmalade Pantry
Local bistro The Marmalade Pantry is ushering the Lunar New Year with a selection of moreish treats, highlighting classics and brand new flavours. Feast on addictive snacks like the Sambal Shrimp Rolls, and take a bite of others like the Traditional Petite Chicken Bak Kwa. If you're not one to decide, The Marmalade Pantry has also curated three thoughtfully sets that'll make gifting a whole lot easier.
Get it here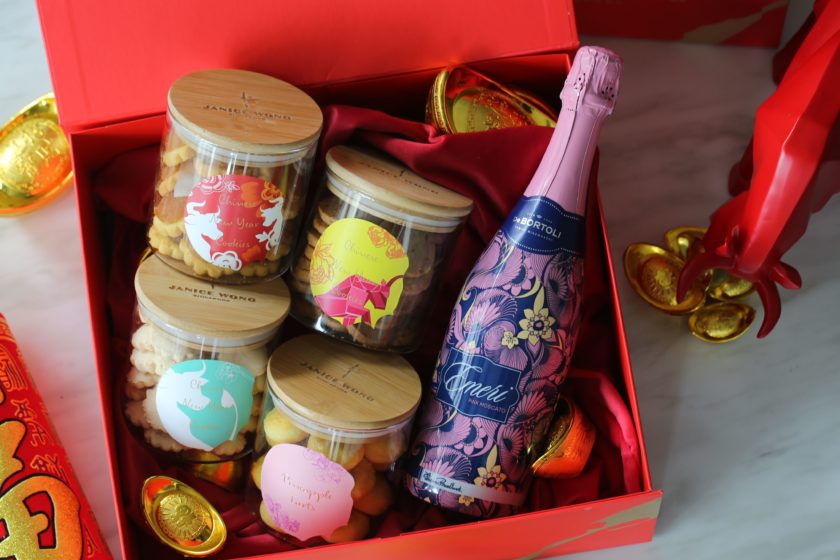 5
Janice Wong
Ring in the Year of the Ox with the newly launched collection of handcrafted chocolates, sweet treats and cookies from Janice Wong. Here, snack on six limited-edition hampers, complete with goodies like classic Pineapple Tarts, Pineapple Balls, Chocolate Bakkwa Cookies and Chocolate Pineapple Balls.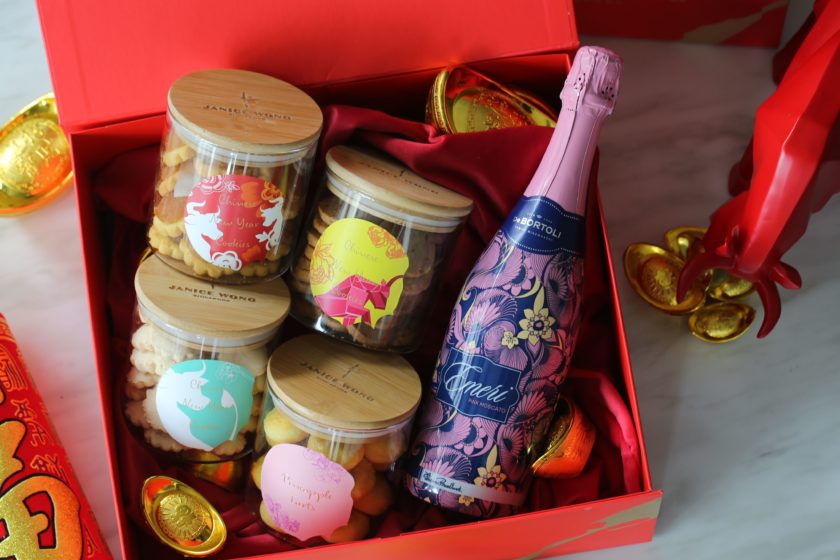 Get it here