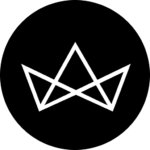 Basque Kitchen's new location, chef Julien Royer's new Dempsey restaurant and more dining news this week
2021 is finally picking up speed — at least for the dining scene that is.
Michelin-starred restauranteurs and chefs, for instance, are slated to open and reopen new spots in Singapore. Apart from Odette's chef Julien Royer taking over The White Rabbit's Dempsey location in the latter half of this year for a brand new dining concept, the famed Joel Robuchon's establishments will be reopening their doors here once again.
Eco-conscious burger chain CARNE, of chef Mauro Colagreco will also make its first international debut in Singapore, complete with local exclusives, and popular casual steakhouse The Feather Blade is set to reopen its doors at a brand new location.
Read on for all the dining news you need to know this week.