Every new week brings a slew of new developments on the dining scene.
Establishments like LeVeL33 and Three Buns Quayside, for instance, have come up with fresh new menus that'll keep diners coming back for more, and local small-batch ice-cream parlour Apiary is collaborating with Michelin-starred Tsuta and Baileys to create special flavours.
From new menus (not to be mistaken with festive menus during these celebratory times) to temporary suspensions, read on for everything you need to know this month.
(Hero and featured image credit: Unsplash)
1
Tsuta collaborates with artisanal ice cream parlour, Apiary
Michelin-Starred Tsuta has partnered with local ice-cream parlour Apiary to introduce five new ice cream flavours, each inspired by traditional Japanese flavours and ingredients. Notable mentions include the Tsuta Shoyu, crafted using Tsuta's signature special Shoyu blend. The same blend that's used in Tsuta's signature Shoyu ramen's broth, this scoop comes with hints of both sweet and savoury notes for everyone to enjoy. Other flavours include the Mugi Cha, Matcha & Cookies, Black Sesame, Cherry & Almond and the Okinawa Sea Salt & Brown Sugar. The flavours are available for dine-in and takeaway at all of Tsuta's outlets across Singapore.
2
Eateries suspend operations after failing to enforce COVID-19 guidelines
Seoul Garden at Tampines Mall will close for 10 days after failing to enforce COVID-19 measures, following the news of a diner who tested positive for the coronavirus. The guest had dined in the establishment with 12 other family members. Other temporary suspensions include Gemma Steakhouse — the newly opened restaurant will only resume operations on 23 December.
3
Three Buns Quayside launches a new brunch menu
If you're in the Robertson Quay area, make sure to stop by Three Buns Quayside for a spot of their new brunch menu. We particularly enjoyed The Whole She Bangs, a hearty, Full English-inspired breakfast that's generously portioned with smoked chicken sausage, Dingley Dell black beer and treacle bacon slices, a delightfully juicy twice-cooked portobello mushroom, spiced baked beans, Freedom free-range eggs and toasted sourdough with a side of fluffy tater tots. Furry friends are welcome here too.
Address
60 Robertson Quay, Singapore 238252
Book here
4
LeVeL33 has a new menu that celebrates local producers
Two years after Chef ArChan has taken over the kitchen at LeVeL33, the microbrewery-restaurant finds itself not just as a spot for stunning views — its food is another reason to dine there too. From a beautifully rich and complex Seafood Bouillabaisse that includes fresh local mussels, prawns, clams and fish to Grilled "Ugly" French Beans tenderly grilled with a spice mix, the new menu navigates itself in a culinary direction that's big on comforting, hearty flavours.
Address
8 Marina Boulevard #33-01, Tower 1 Marina Bay Financial Centre, 018981
Book here
5
Summerlong announces its last day of service
After four years at The Quayside, Summerlong has announced that it will be ceasing operations on Sunday, 10 January 2021. Besides its regular menu, diners can still head over for some last hurrahs during its Christmas Eve dinner, Christmas Day Brunch and Christmas Day Dinner service this year. A special four-course New Year's Eve Dinner is also up for reservations.
Address
60 Robertson Quay, #01-04, Singapore 238252
Book here
6
Botanico at the Garage spotlights a new menu
Botanico at The Garage has announced a new direction, this time, inspired by the flavours of Southeast Asia. Head chef Sujatha Asokan has overhauled the entire menu, making a marked departure from the Spanish flavour of the the old Botanico. In its place are dishes like Wing Bean Salad where wing beans are finely sliced and served with cubes of housemade chickpea tofu, chopped hardboiled egg and a piquant dressing of lime juice, lemongrass, fish sauce, belachan and palm sugar. Our personal favourite though, has to be the corn panipuri. Here, the traditional Indian puff pastry is given an inventive touch, holding a light espuma made of curried Japanese corn. Eat it quick to enjoy its crisp texture.
Address
50 Cluny Park Rd, Level 2 Singapore Botanic Gardens, Singapore 257488
Book here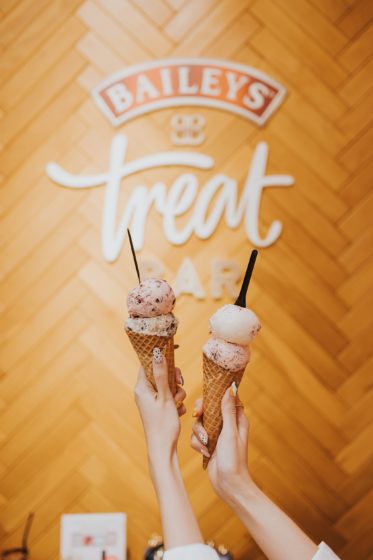 7
Baileys Treat Bar pop-up
From now to the end of December, Baileys is partnering with Apiary to launch the first-of-its-kind Baileys Treat Bar in Singapore. Here, expect indulgent treats that include Baileys beverages and ice-cream, featuring the limited-edition festive flavours such as Red Velvet Cupcake, and Strawberries and Cream. Diners are also entitled to a complimentary in-house Baileys drizzle with all ice-cream purchases. Don't leave the pop-up empty-handed: you can grab the exclusive Baileys ice-cream pints (made with both regular and exclusive flavours) in-store too.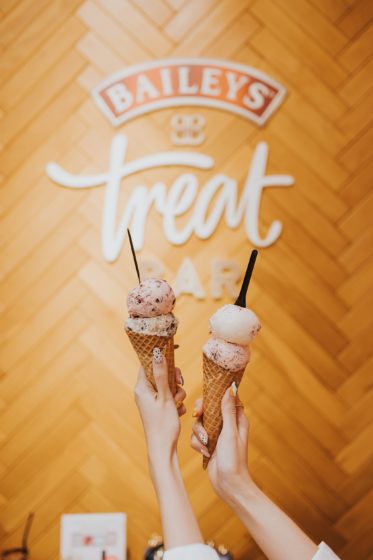 Address
84 Neil Road, Singapore 088844
Start date
02 December 2020
End date
31 December 2020
8
Sri Lankan restaurant Kotuwa set to open
Originally slated to launch in July this year, Chef Rishi Naleendra's highly anticipated third and brand-new venture, Kotuwa, will officially open its doors to diners on 10 December 2020. Here, guests can dine on a delightful combination of traditional Sri Lankan dishes and handcrafted cocktails, all set in a lively, modern, casual atmosphere. If the plates are like anything we've tried during circuit breaker (read our review here), it's safe to say that the menu will definitely be one to remember.
Address
2 Dickson Road, Singapore 209494 (within the first floor of Wanderlust Hotel)
Book here
9
Nuude Ice Cream launches three new flavours
If you haven't heard of Nuude Ice Cream, here's a quick recap: the sister brand of Udders, the local brand is known for crafting treats made with all-natural, preservative-free ingredients. They aren't your regular guilty pleasures too — each individual serving contains a lean 79 calories (or more) and contain up to 43 percent less sugar and fat than those of regular premium ice cream brands.
The new, refreshing flavours, White Peach & Yuzu Sorbet, Dragonfruit, Blackberry & Maqui Berry Sorbet, and Pistachio & Matcha add to a lineup of other popular choices like the Alphonso Mango & Kaffir Lime Sorbet and the Dark Chocolate & Cacao Nibs Sorbet.
Get it here