We don't know about you, but we love sourdough.
Drunken Farmer, once known as a moving natural wine bar, first opened to guests in 2019 in another Spa Esprit establishment, Tiong Bahru Bakery Safari — with a goal to introduce more natural wines for Singaporean diners. Two years and a pandemic later, it has found itself in a permanent home along Stanley Street.
Yes, it's the same address as Common Man Stan, but no, your coffee fix isn't going anywhere. At 6pm from Tuesdays to Saturdays, the walls are re-fashioned with Drunken Farmer blinds while silent movies start screening from the projectors, transforming the space from a minimalistic coffeehouse to a snatched wine bar and bistro.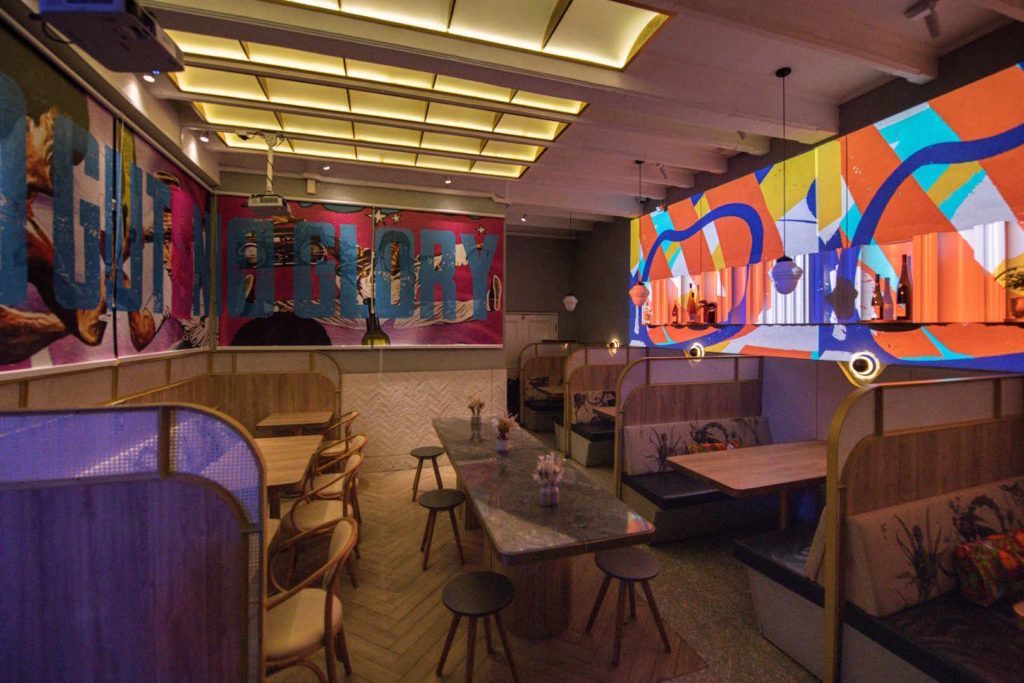 "We created Drunken Farmer at the beginning as a way to better the way people drink and today, the same minimal intervention philosophy behind natural wine has found its rightful place in the way we eat and drink," says Cynthia Chua, founder and chairman of Spa Esprit Group.
If you're headed to a locale with a sourdough-focused menu, then you'll realise it's basically impossible to miss out on a basket of freshly baked bread. The Sourdough Couvert sees a generous mix of (highly addictive) naturally leavened loaves and focaccia that's been crafted with a 159-year-old starter that chef Paul Albert brought over to Singapore from Brazil when he moved here in 2019.
While you'll be perfectly satisfied with the house churned butter, smoked Maldon salt and house fermented pickles it comes with, you can always upgrade your dining experience with a serving of the Spanish Mackerel Rillette. Here, the juicy, aromatic rillette is crafted with whole Spanish mackerel fillets that have been infused with thyme, rosemary and bay leaves, best layered with a swipe of the house-made fermented miso grain mustard and green oil crème fraiche.
Plus, this means you get to order more sourdough, which we did, naturally.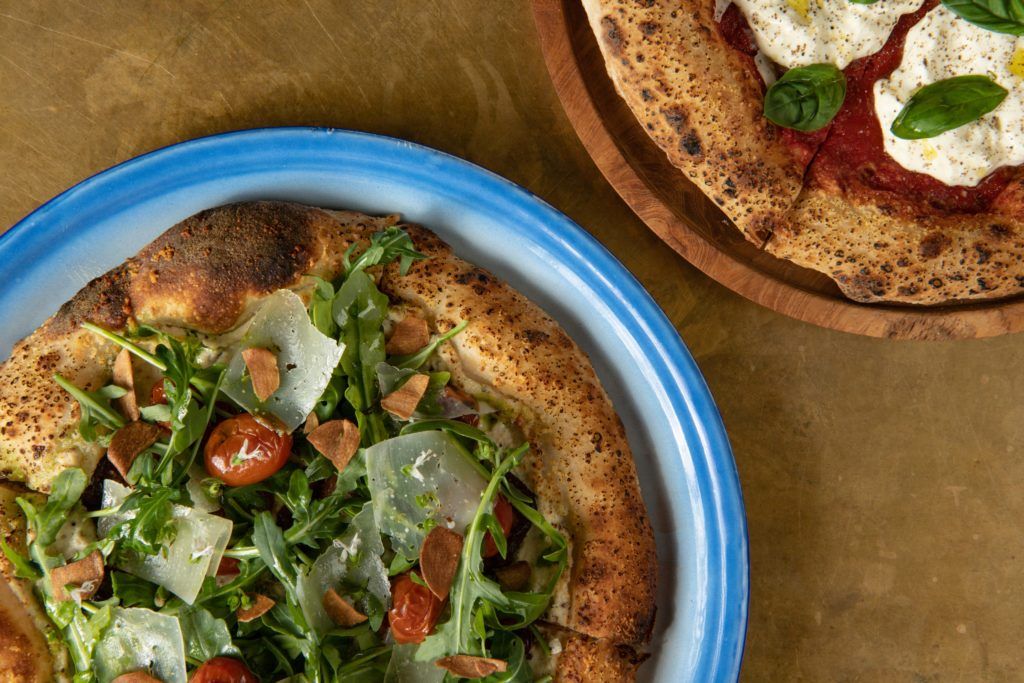 No table at Drunken Farmer is complete without some sourdough pizzas. Five pizzas and a calzone make up the neat pie menu here, each assembled with a base that's been fermented for 30 hours. A quick trip to the oven and you've got yourselves a chewy, burnt base that we daresay delivered better than its toppings.
If we'd have to choose, a safe bet would be the Margherita, a classic option that'll serve any guest well. Here, the fire-red base is crowned with a Stracciatella cheese that made fresh daily with produce from the local Viknesh Dairy Farm, fresh basil leaves from Open Farm Community and a light drizzle of extra virgin olive oil for good measure.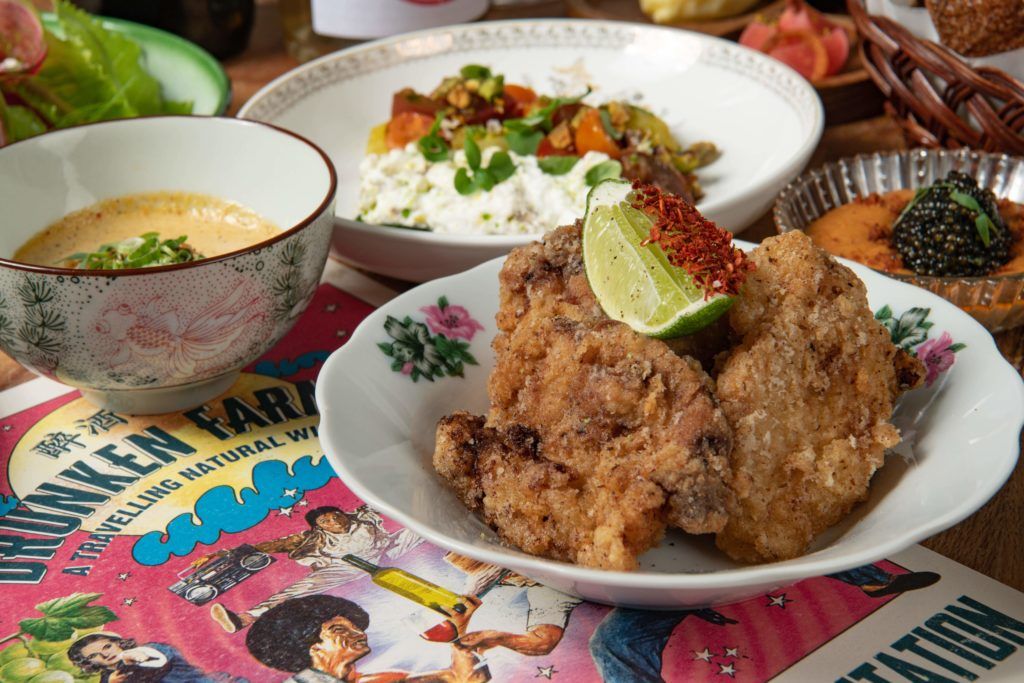 Sorry vegetarians, you might have to skip this one out: if there's one guilty pleasure we love that pairs well with drinks, it'll have to be fried chicken. Now, Drunken Farmer's Sourdough Karaage isn't your average greasy affair.
Here, fresh chicken thighs get a light coat of batter that's been produced from the discards from the sourdough starter and TBB Beerguette Beer. The result? Crispy, juicy pieces that come with tangy notes from the batter that left us hankering for more. Pair that with the house-made kimchi mayonnaise — yes, even the kimchi is made in-house — and you've got yourself a winner.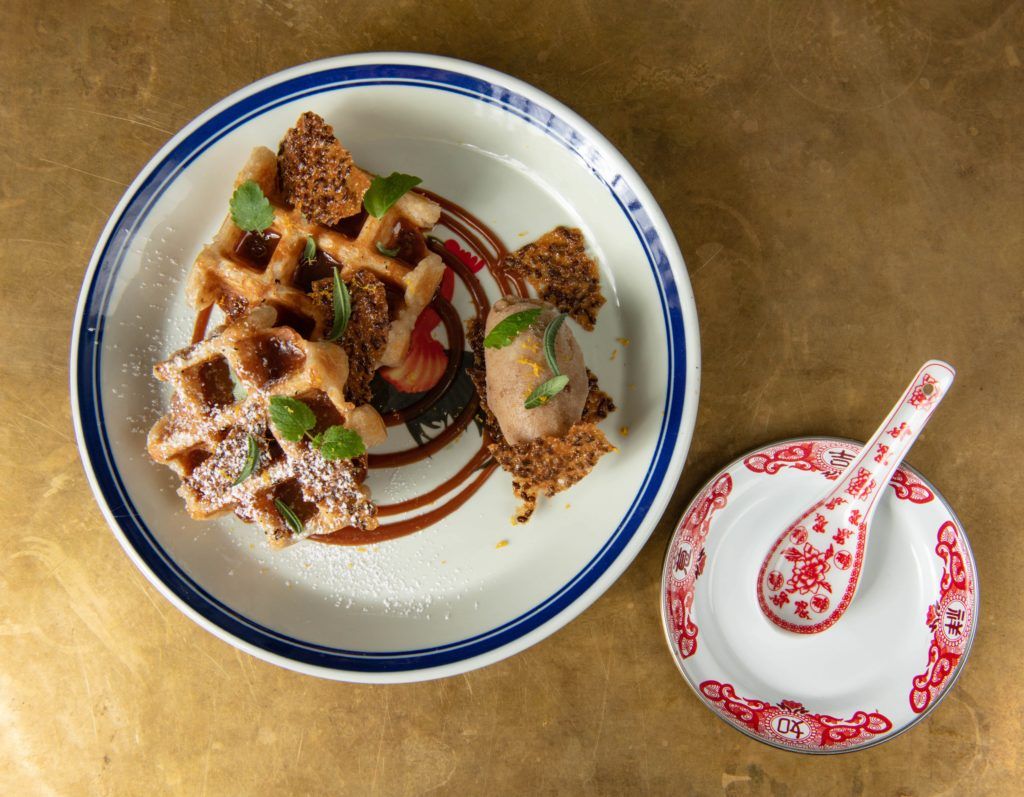 Good ol' fashioned sourdough, sourdough pizza and sourdough fried chicken: at this point, you might be thinking of calling it a night. If your dessert stomach says otherwise, then we reckon a plate of sourdough waffles to round off the meal. The gut-friendly batter is a concoction of the same 159-year-old starter and a two-day fermentation process before it's popped in the waffle iron with a dash of pearl sugar in the mix. It's then brought to the table with gula jawa, some cream infused with pandan leaves, crispy flaxseed tuille and a rich dollop of ice cream made entirely out of bananas.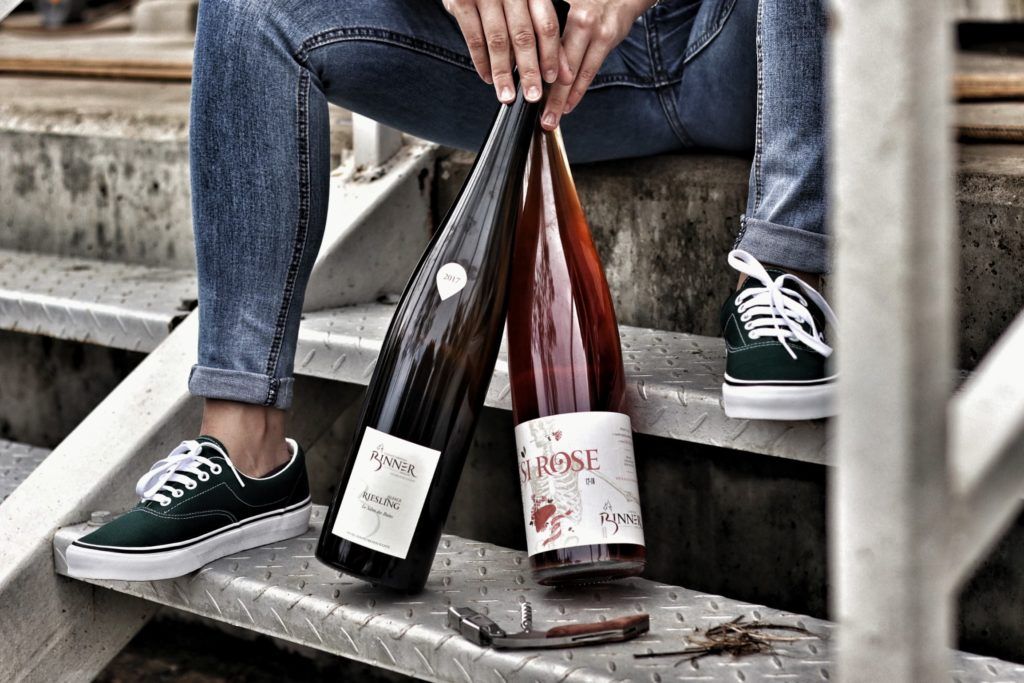 We're all about natural wines these days. If you're hankering for some to dine with, the Drunken Farmer wine menu has a list of 80 natural, organic, biodynamic and sustainably farmed labels sourced straight from winemakers from France, Italy, Chile and Spain.
P.S: some are exclusively imported by Drunken Farmer too. While the Si Rose 2017-18 remained a firm favourite at the table with its juicy, spicy flavour, we much preferred the bubbly Brutal Ancestral 2019, a dry pet-nat that's full of fruity notes.
Drunken Farmer is located at 11 Stanley Street, Tuesdays to Saturdays from 6 pm to 10.30 pm.
(Image credits: Drunken Farmer)