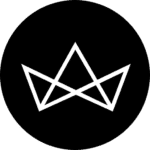 Folklore's chef Damian D'Silva on Eurasian cuisine's roots and the joy of food at Christmas
"The joy of Christmas was seeing people come to my house and eating," says Folklore's executive chef Damian D'Silva. "The best thing you can do to get that comfort in your heart is sharing things with people that you don't know."
These words may sound like a standard Hallmark greeting card to the cynical but they hold immense weight coming from the 61-year-old chef. For him, food carries a larger mission: that of preserving and spreading Eurasian cuisine – a style that's fast disappearing into the pages of time.
As it stands, the small community that arose in 1500s Malacca as the result of intermarriage between European settlers and locals is slowly dissolving. Its food, culture and even language is a unique pastiche of these communities, much in the same way as the Peranakans.
While there are a tiny handful of restaurants that serve up Eurasian cuisine, the food hasn't gone through a rennaissance unlike Peranakan cuisine that's been given a boost in recent years.
This festive season, chef Damian D'Silva brings his family's traditions to diners as Folklore is serving up dishes that are regular features on the Eurasian Christmas table. This includes the classic Christmas pie of chicken, pork sausages and carrots in a puff pastry as well as debal – a thick stew made with leftover festive meats like ham, spare ribs and roast pork braised for long hours in vinegar, mustard and a rempah mix.
We sit down with him for a chat on his cherished childhood memories of Christmas, the roots of Eurasian cuisine and what all of us can do when it comes to preserving our own heritage.
What was the food preparation like around Christmas?
We spent up to a month before for Christmas preparations. In the past, nothing was available commercially. Everything had to be done and must be planned. The peanuts must be deshelled and fried. The pineapples must be cooked and kept for the tarts. It involved a lot of help and the whole family would get involved.
My grandfather would do things in excess and we would have a long teak table just filled with food. It wasn't for 10 or 20 people, there would at least be 100 people flowing in. He just wanted to make sure that when people come, they would feel intimidated. I would see and think to myself, "Oh my god, who's going to eat all this?"
What is it about the Christmas food spread that means so much to you?
It's not about showing off about how much food you have, it's about please, come over and lets eat. The joy of Christmas was seeing people come to my house and eating. It made me realise that the happiest thing you can do to get that comfort in your heart is sharing things with people that you don't know. Seeing how much they appreciate it brings a nice warmth. It's from the heart.
You mentioned that ingredients aren't available commercially back then, was it hard to get meat?
There would be goose that we would slaughter because we had a "kandang" (a shed where animals are reared). We didn't have turkey – that was only purchased around Christmas, but we had geese, duck, chicken and quail. During Christmas, I would go to the kandang, choose the poultry and slaughter it myself.
How did it impact the way you eat back then and now?
I wasn't excited but neither was I afraid. In my mind, it was just something I had to do. We would also forage for our food. We had a lot of things that just grew everywhere. We had things like sayur pakis (fiddlehead ferns) and pucuk paku (a vegetable fern) that I could pick and bring it back. These days, you go to the market and you can't even find things like this.
Tell us more about the roots of Eurasian cuisine
A lot of people don't realise that Eurasian cuisine is derived from Malay cuisine. It's very similar to Peranakan cuisine. It derived from Malacca as that was the main port in the 15th century. The Chinese came, the Indian traders came. The whole Malay archipelago depended on Malacca for trade. The food evolved around that time and the most influential food was Malay food.
Eurasian food seems to be diminishing. Do you agree?
It's not, it's always there and there are people cooking it. You can only eat it if you go to Eurasian homes, and there are not many Eurasians left. In terms of numbers, it could be 12,000 to 15,000. Then you take this number and ask, "How much of this is dissolved?" That means, if I give 10 Eurasians one recipe I can tell you we'll get 10 different dishes. There's a lot of intermarriage as well.
You've mentioned a lot of similarities between Peranakan and Eurasian cuisine. What about the techniques?
The Peranakans and Eurasians are very close in terms of cooking. We'll both have babi assam. The Peranakans have ayam buah keluak, we have curry keluak. We cook debal, the Peranakans cook Devil's Curry. It's closely related even when it comes to how we use our kitchen tools. I cook with my grandma and my grandpa, and I realised that how they cook is similar. How they simmer, stew, pan fry and even use the same terms like rempah. The holy grail for Peranakan and Eurasian cuisine is chilli, onions, belachan and candlenut.
Is there a difference in palate?
That's the part of the Eurasians which is more Indian than the Peranakans. The Eurasian curries tend to be more earthy. There are dishes that the Peranakans will find too rich and too powerful. Let me give you an example between a similar dish: garang assam. It's hot and spicy while assam pedas is not as spicy.
When we cook debal, I use dried chillis. The dried chillis then and the dried chillis today are not as spicy as it was when my grandfather used to cook. So it's not just that the people have evolved, the ingredients have evolved. It was super hot, and I mean if you ate it today, you would think it's only dried chillis.
What can all of us do to preserve our food heritage?
People need to start cooking again. I know it's tough because we all have to work but the food out there is really not that fantastic. We should accept our heritage and understand. Find out what your heritage is all about — speak to your parents, speak to your grandparents. If they are gone, go to the library. There are hundreds of books. Learn about who you are and the next thing you want to do is ask, "What did we eat?"
It becomes about who you are and were we came from. Singaporeans don't know who they are. What's a Singaporean? We need to be proud of that.