Pineapple tarts are just about the most popular Chinese New Year snack one can find in any home during the season.
It's easy to see why: the golden hues of the pineapple fruit is a naturally auspicious symbol of wealth, and it also helps that the Hokkien word for pineapple is ong lai, which literally means "prosperity come."
These golden goodies aren't one and the same: some are shaped in a ball, some are open-faced, and others take it one step further by moulding it into an actual pineapple shape.
Whether you're buying some for your guests when they come over (the eight a day limitation only means more days of celebration!) or for yourself when you're pigging out over some Netflix specials, here are some of the best pineapple tarts to get from local home bakers this year.
(Hero and featured image credit: @vininframes.photoart)
1
Lai Bakery
Lai Bakery makes their version of crunchy pineapple jam and rose-shaped tarts by scratch in small batches to ensure maximum quality. Since the boxes are made to order, you can always let them know if you'd like the jam to be less sweet or change up the texture for some customised tarts.
(Image credit: @lai.bakery via Instagram)
2
Tart With Love
For truly old-school flavours, head to Tart With Love. The home-bakery crafts freshly baked treats without preservatives, complete with their own recipe that dates back to the 1980s. Each bite of the smooth pineapple balls leaves you hankering for more: think a buttery crust that melts away to reveal a heart of sweet and sour pineapple jam.
(Image credit: @tartwithlove via Instagram)
3
Botart
What do you call a pineapple tart without the pineapple? While this idea might seem as blasphemous as those who order prawn noodles without prawns (yes, those people do exist), three friends realised they shared the same love for the melt-in-your-mouth tarts: minus the sweet fruit. If you fall in the same category, head over to Botart, your haven producing Singapore's first pineapple-less pineapple tarts. Those who are in the middle of the spectrum can opt for the Pineapple Glazed Huatarts instead for a "striking balance of flavours between the tangy sweetness of pineapple jam and a full buttery tart experience."
(Image credit: @botartsg via Instagram)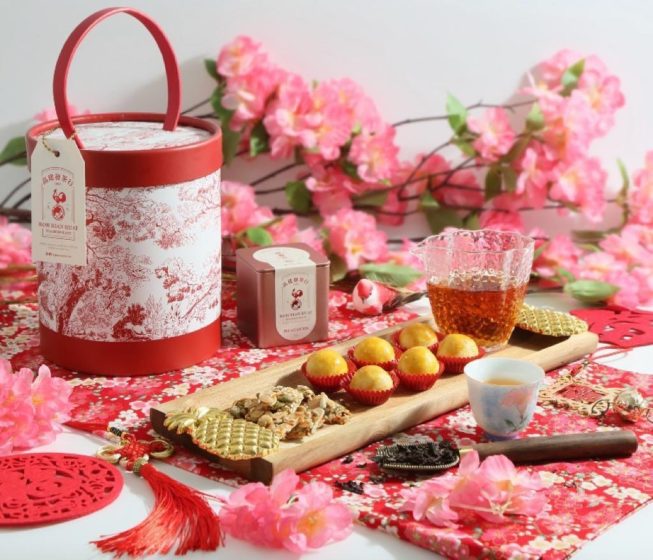 4
Butter Craft Bakery
This year, Butter Craft Bakery is introducing the Prosperity Giftbox, a gorgeous red chinoiserie gift box that comes with 18 pineapple tarts and a Mini Classic Tea Sampler from one of Singapore's oldest tea merchants, Koh Kian Huat Tea Collective. The pineapple tarts in question? Each treat is made with homemade pineapple jam and a buttery crust that disintegrates with ease as soon as you pop it in your mouth.
(Image credit: @buttercraftbakery via Instagram)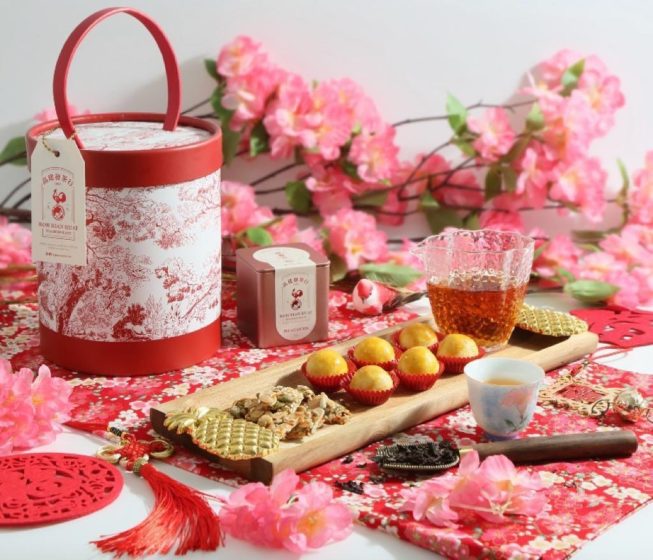 5
Mamma Mahs
We have to be honest, the bakes at Mamma Mah's aren't your average, neat-looking ones you'd find at other establishments. Yet, the biggest draw to the rustic bakes is how it's made. Here at Mamma Mah's, the gluten-free tart options are a crafted with a special blend of corn, buckwheat and brown rice flours, resulting in tasty treats that don't skimp on flavour.
(Image credit: @mamma.mahs via Facebook)