The Silicon Valley-based Impossible Foods has finally introduced its famous plant-based 'meat' to Singapore and they're up for quite a challenge. Both casual and fine-dining restaurants are adopting an improved version of the Impossible mince into their cuisines with a variety of dishes.
Lauded as a more flavourful and convincing meat substitute, Version 2.0 is also made exclusively from plant ingredients such as wheat protein, konjac, coconut oil and the all-important soy leghemoglobin (which is responsible for the flavour and 'bleeding' elements ).
Chefs at these restaurants professed their surprise at the vegan protein, comparing the texture, look and taste to that of ground beef. Some are even convinced enough to add them into signature dishes.
But, the final verdict lies on the diner's tastebuds. Impossible Foods in Singapore is available to restaurants only at the moment. If you're curious, head down to these places for a bite. Come hungry and have a little faith, we promise you won't feel the need to satiate your meat cravings at the nearest McDonald's.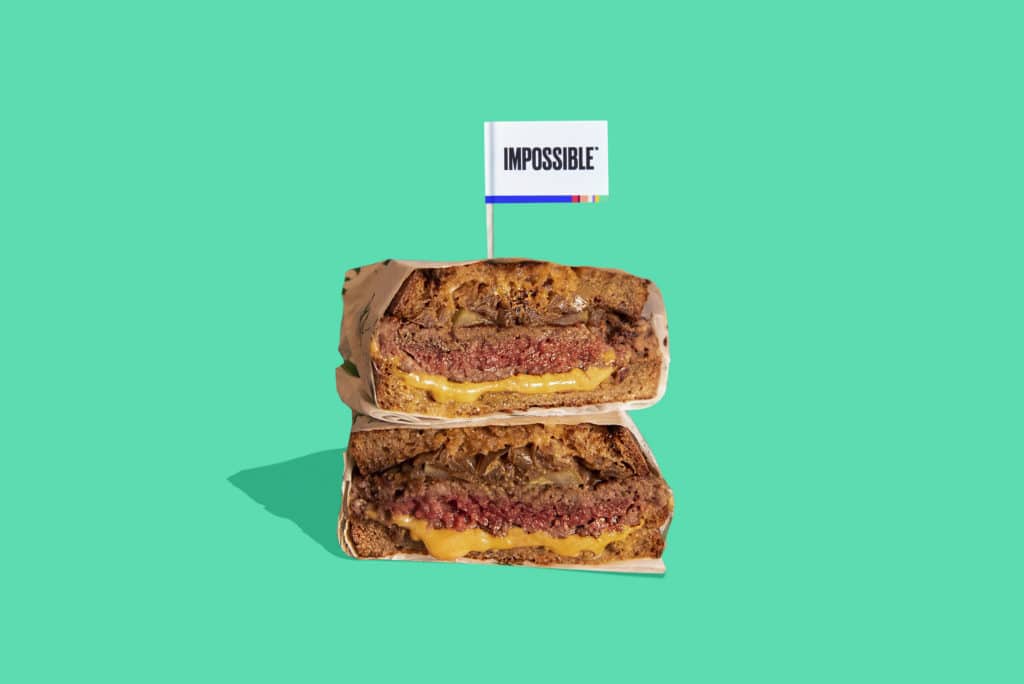 Park Bench Deli is no stranger to vegetarian sandwiches, having dabbled with pulled jackfruit and fried chickpea patties. With Impossible, it goes one step further with its current menu. The popular Patty Melt sandwich is now replaced with the Impossible Patty Melt. Instead of the usual beef patty, the new Melt goes for an Impossible version with the usual toppings of caramelised onions, pickles and cheese.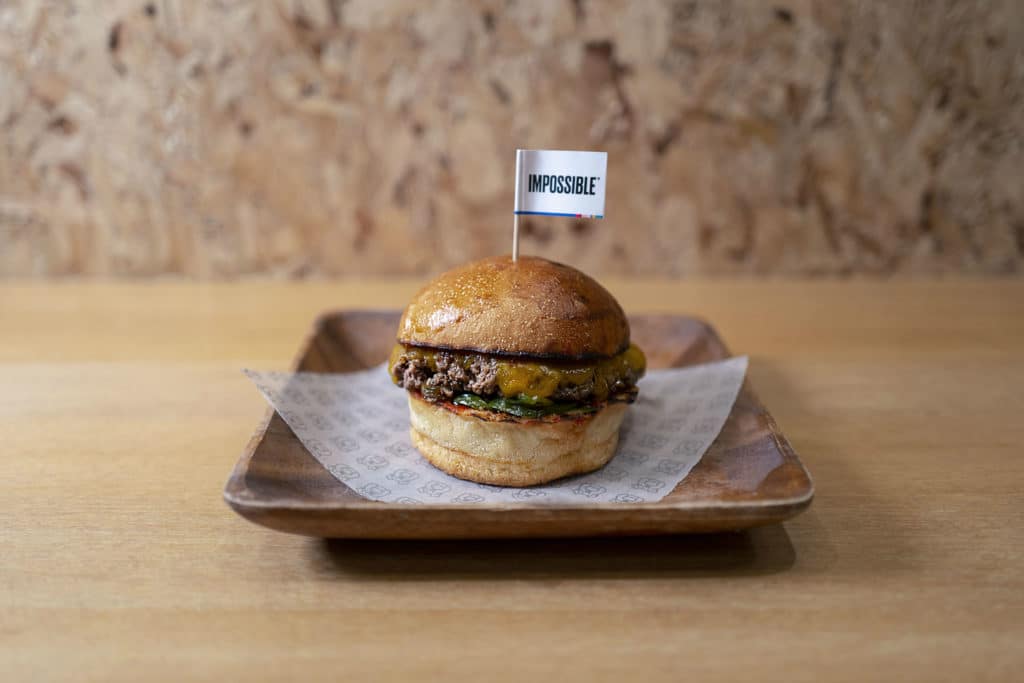 Potato Head and sister restaurant Three Buns Quayside are launching two new burgers: The Impossible Dream with XO mayo, tomatoes and onion marmalade as well as the Impossible Chedda with ketchup, cheddar cheese, and onion puree. Other burgers are still available on the menus.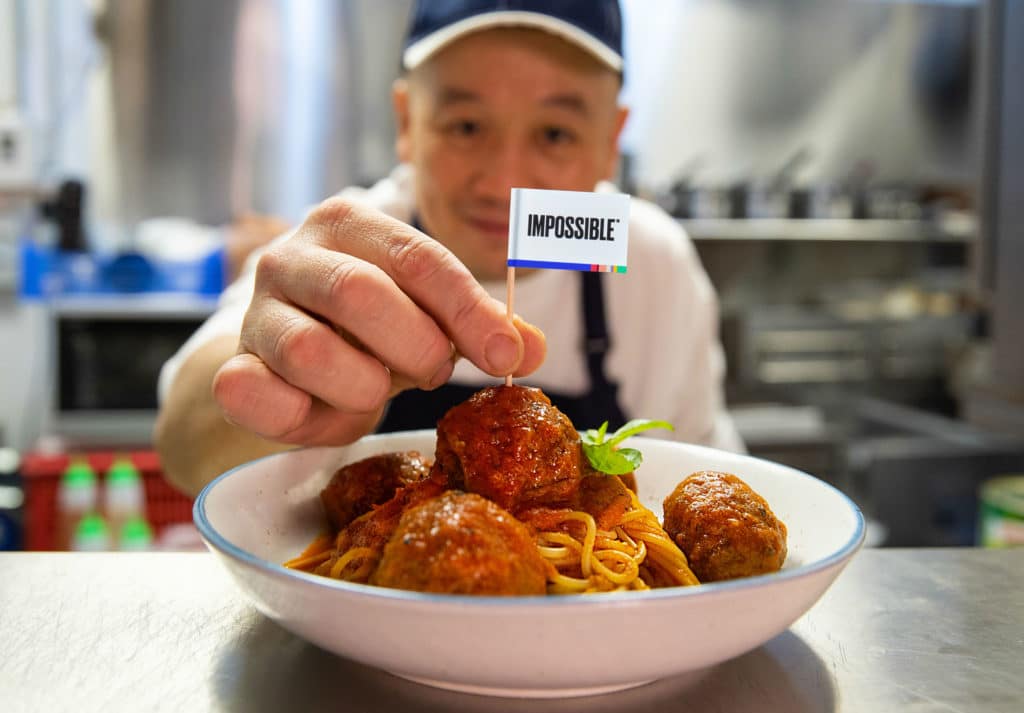 Privé Orchard goes for a local take on burgers with the Impossible Satay Sliders and a homelier Juicy Lucy Impossible Meatball Spaghetti. The young'uns also get their fill of sustainable meats with the Nothing is Impossible Beef Cheeseburger.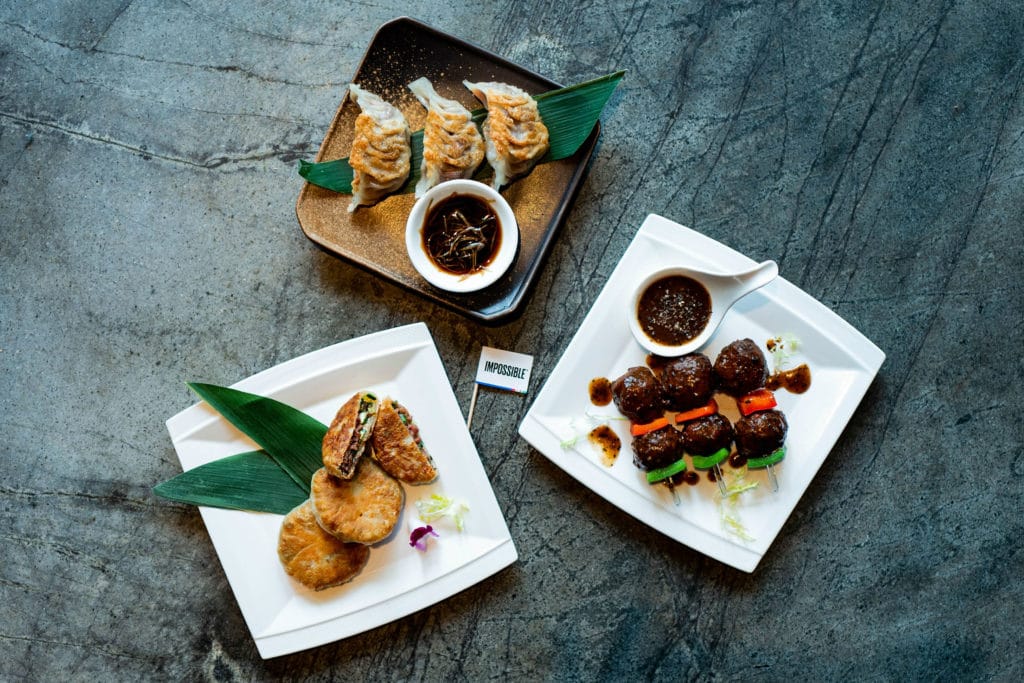 How does Impossible gel in with Chinese food? Contemporary Chinese restaurant Empress introduces it in a series of appetisers such as crispy pancakes stuffed with mince, pan-fried gyozas and black pepper meatball skewers. It'll perhaps be more at home with the mains, which includes dishes such as Sichuan mapo tofu and fried kuay teow.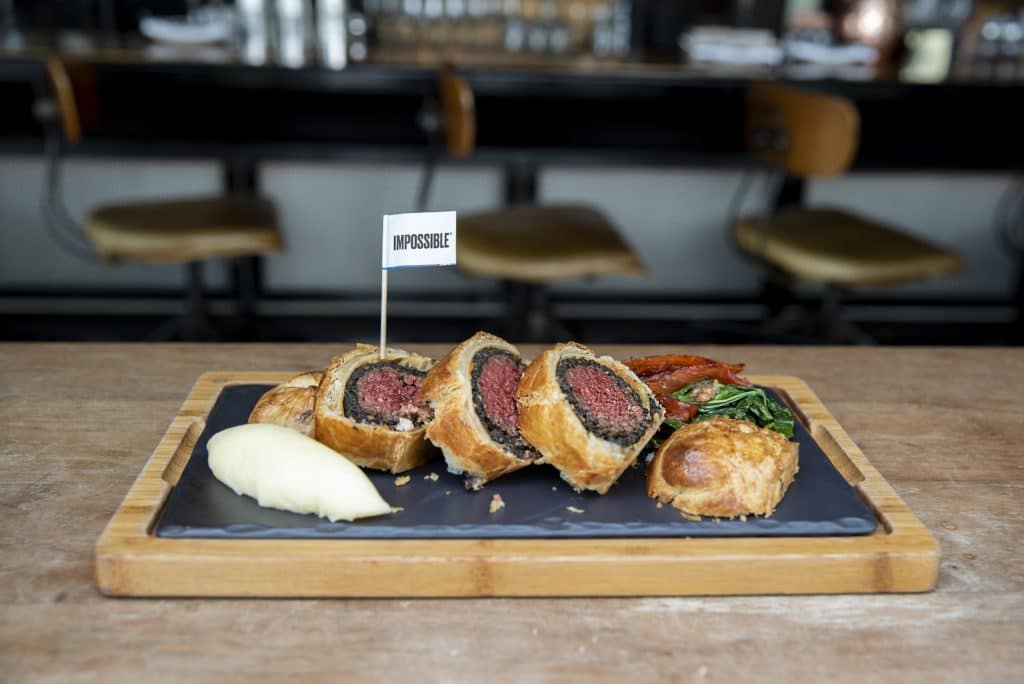 Gordon Ramsay has made some pretty colourful comments about vegetarians before. Those opinions may have changed a little over time, especially with the option of using Impossible in food. Besides offering burgers and flatbreads with the mince, chef Sabrina Stillhart is also introducing a vegan take on Ramsay's signature beef wellingtons. Instead of tenderloin, Stillhart goes for a roll of Impossible, wrapped in mushrooms and vegan puff pastry. Diners can also opt to add a slice of the Impossible patty to any salad.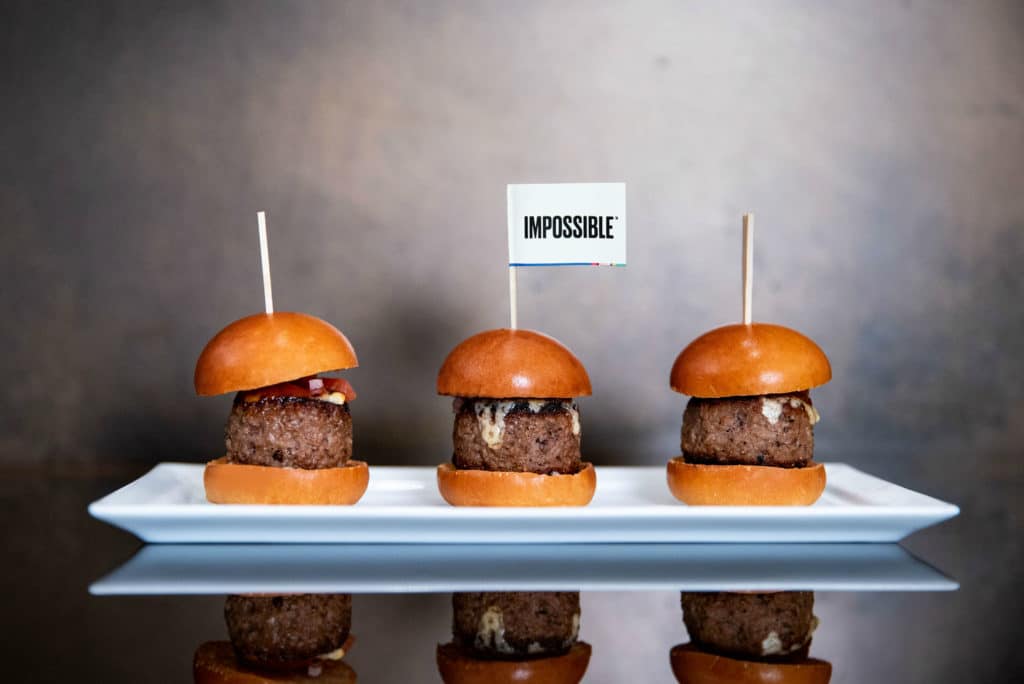 What business does plant-based meat have with a one-Michelin-star steakhouse? It's just a small change that will please both vegans and carnivores. The signature Kobe beef sliders are recreated with Impossible patties done medium-well, topped with a squirt of housemade ketchup and brioche buns.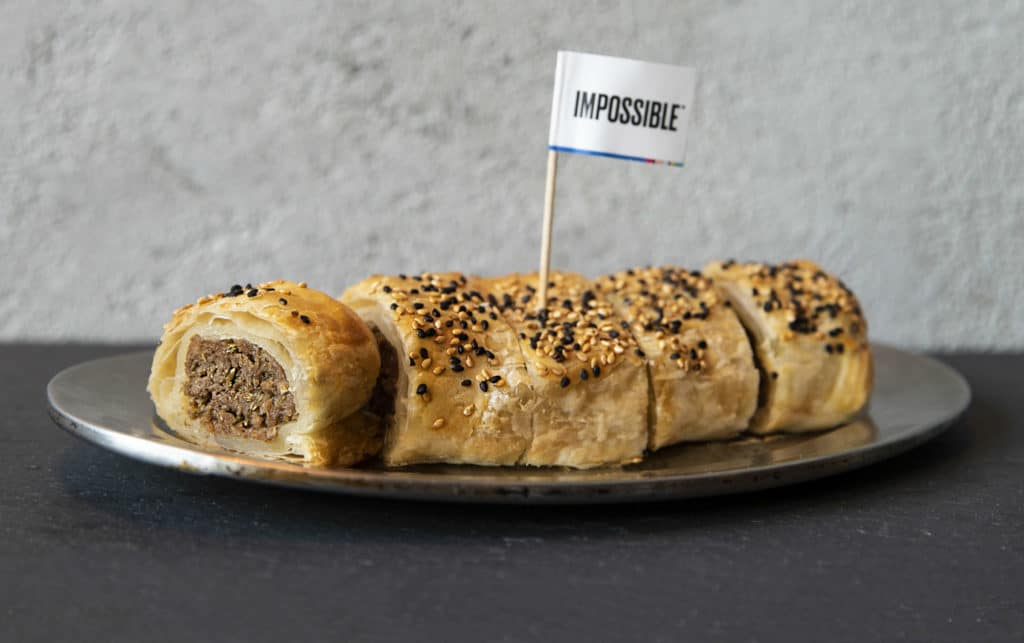 Adrift by David Myers introduces to its California izakaya-inspired menu the Impossible Sausage Roll, chef Wayne Brown's take on a familiar treat. The meat is seasoned with fennel seeds and bread crumbs, made into a sausage and then wrapped in puff pastry sprinkled with sesame seeds.