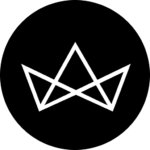 Korean produce is getting its time in the limelight at Michelin-starred Meta restaurant
For so long, Japanese produce has been receiving all the loving but look west of its waters and one would find that South Korea too, is home to quality produce.
One Michelin-starred Meta Restaurant should be on your radar this month as for a limited time, founder-chef Sun Kim is incorporating premium Korean seafood, mushrooms, vegetables, and artisanal sauces into some of the dishes on his tasting and lunch menus.
The Ok-dom Rice is a love letter to Korean waters: ok-dom, otherwise known as tile fish or Amadai, is charcoal-grilled, seasoned with snow crab white soy sauce, sesame oil, kimchi seasoning mix, and gamete (seaweed), and served on a bed of short-grained rice that's cooked with pen shell scallops, little neck clams and burdock from Korea's west coast. It's deliciously briny and oh-so comforting.
The Mushroom Salad may not sound like much, but it deserves some talking up. Black and white wood ear from Ansung, rare baek-hwa-go white shiitake, mini king oyster, charred green asparagus, sautéed buckwheat gnocchi and yellow pine nuts are dressed a naturally-fermented green fig balsamic vinegar, mushroom soy sauce vinagrette, and cold-pressed perilla oil. Box-fresh with a myriad of textures, it's got the right amount of earthiness, sweetness, sharpness, crunch and smoothness.
These special dishes will be available from now 'til October 2020. For more information, visit Meta Restaurant's website or email reservations@metarestaurant.sg.
This article was first published on Prestige Online. (Main and featured image: Mushroom Salad/Meta Restaurant)