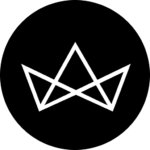 Les Amis Group to offer wanton noodles, ayam penyet, and BBQ at their new Cluny Food Court
The humble hawker scene will soon get a boost with Les Amis Group's new Cluny Food Court, which aims to highlight their culture through an affordable and convenient dining destination.
Launching early November at Botanic Gardens, the concept will have five stalls serving local and international cuisines when it opens. It will also function as a platform for aspiring "hawkerpreneurs" to showcase their craft in an all-day casual setting.
"Singaporeans love their hawker food, and we feel there is much potential and room for growth when it comes to local cuisines," the group said in a statement "Through Cluny Food Court, we hope to share our local cuisine with an international audience."
At Botanic Gardens, Cluny Food Court will be located besides Raffles Building. They're banking on local and foreign visitors who visit the UNESCO World Heritage Site will be drawn to affordable local fare in a lush surrounding.
Unlike Socieaty, another multi-dining concept featuring food brands from the group, Cluny Food Court will have two stalls from outside their umbrella. They include LaiFaBa Express, a wanton noodles and Cantonese roast meat specialist from Bukit Batok. The other is Project Penyek by Ansar, a well-known joint at ABC Brickworks Market & Food Centre that serves Indonesian style fried chicken over rice and a side of sambal.
The remaining three brands come from the Les Amis Group. There is Mui Kee Express, a congee brand that began as a small stall in Hong Kong in 1979. Meanwhile, S'Mao Barbecue, which a once held a two-month long pop-up at Casa Verde, will showcase its flair for Texas-style smoked meats such as USDA Angus short ribs and Duroc pork belly.
Finally, Piccante Pronto, a concept by Peperoni Pizzeria, will be spearheaded by a Muslim chef – a first for the Les Amis Group – who has had extensive training in Italian cuisine. Expect pizzas and other Italian dishes remixed with local flavours.
To keep prices affordable, Les Amis Group will offer condensed menus for Mui Kee and Piccante called Express (in Piccante's case, it's Pronto in keeping with the theme). Laifaba Express will also offer a curated selection of their extensive dishes.
Cluny Food Court will also serve as an incubator for aspiring hawkers further down the line. The brand plans to give up-and-coming hawkers a place to showcase their skills for a period, and collaborate with other popular hawker brands.
"Through Cluny Food Court, we aim to provide a platform for these aspiring hawker-preneurs to present their product offerings to the masses," the group said.