Ask any foodie about where to go for the best steak and chances are, Morton's Singapore will come up in that list of recommendations. Founded in Chicago in 1978, the US steakhouse opened its Singapore outlet here in 1998, and is very much a household name in the local gastronomy scene. It specialises in USDA prime beef, which is aged for almost 30 days to produce a more tender texture and intense flavour. This is available in a variety of cuts such as tenderloin, porterhouse and rib eye, and can be prepared to diners' preferred style and doneness.
As much as Morton's Singapore is synonymous with steak, the restaurant also offers a solid repertoire of appetisers, salads, seafood dishes, and desserts. Which means that diners who don't take beef, or who are simply trying to cut down on their red meat intake, can be well assured of a great variety of options to choose from.
From whole baked Maine lobsters to crab cakes and the most tempting macaroni and cheese with bacon and onions, here are 7 must-try dishes at Morton's Singapore. Don't forget to order the restaurant's famous hot chocolate cake or four-layered chocolate cake before you leave — both desserts are worth every single calorie.
1
Whole baked Maine lobsters, market price
As much as we love our steaks, we really can't say no to a massive serving of juicy lobster meat. Pamper yourself with this whole Maine lobster, which is simply baked and plated with minimal adornment to let its natural sweetness shine. Add a squeeze of burnt lemon to perk up its flavours, and you're in for a satisfying meal.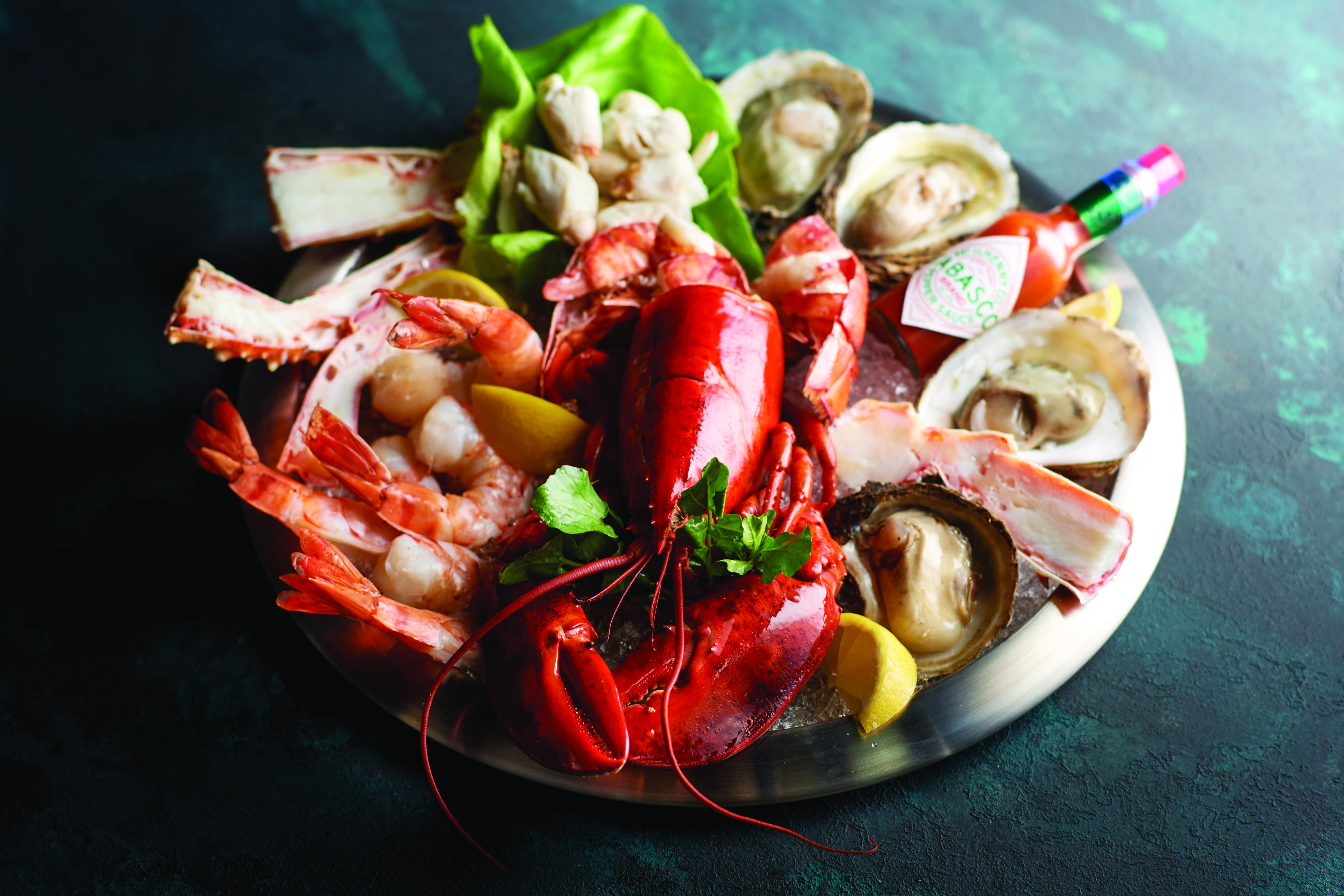 2
Morton's Prime Ocean Platter
This seafood platter is available chilled or baked in portions for two, three to four, and five to six. The chilled platter (S$92/ S$184/ S$276) features Maine lobster cocktail meat wrapped in romaine lettuce, Alaskan King crab legs, shrimp cocktail, generous chunks of jumbo lump crab meat, and fresh oysters on the half shell. For the baked option (S$87/ S$174/ S$261) , expect to dig into sea scallops covered in bacon, jumbo lump crab cakes, grilled oysters with garlic herb butter, and jumbo shrimp Alexander.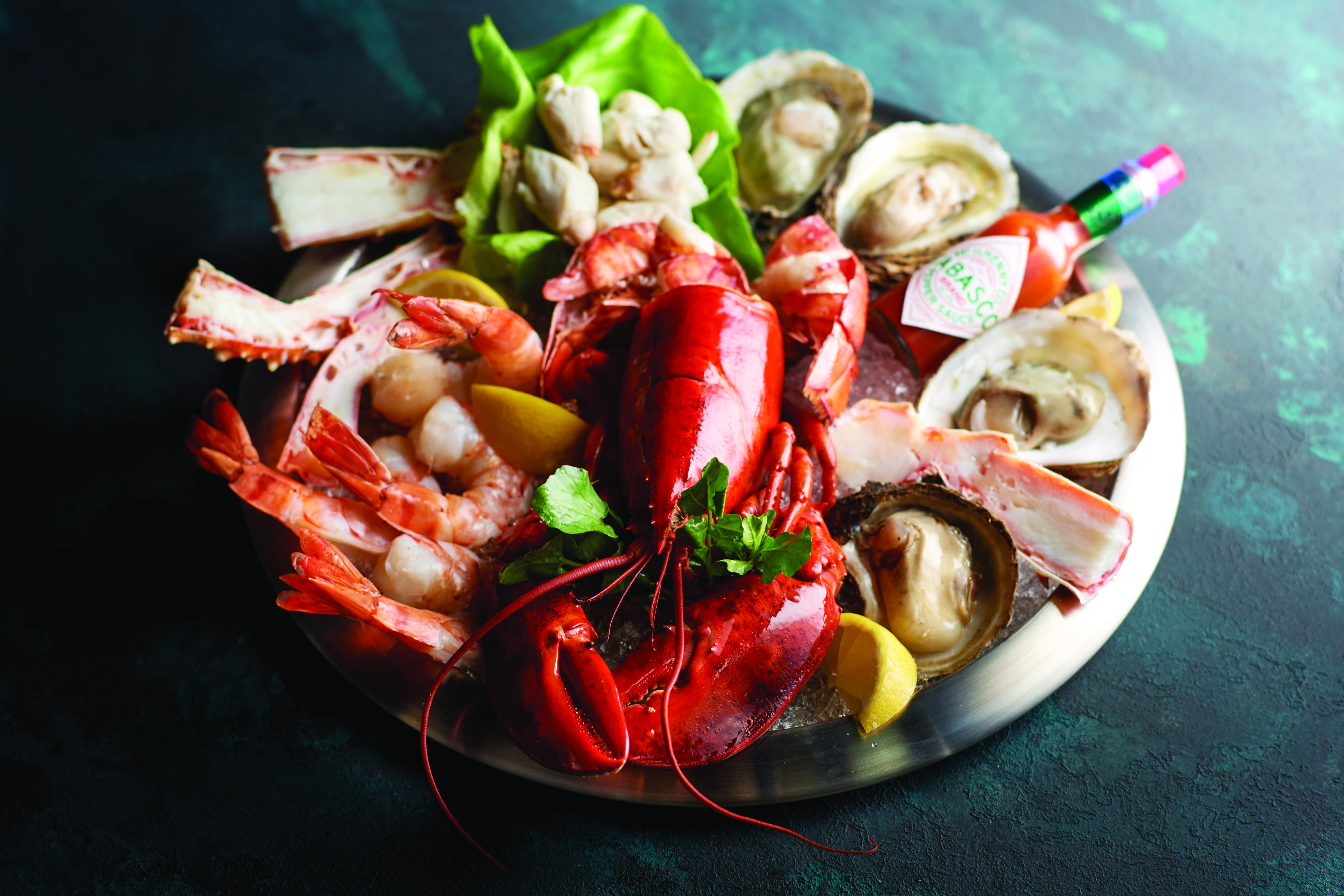 3
Morton's Legendary Hot Chocolate Cake, S$32
Here's a dessert that chocolate lovers won't want to miss. Morton's signature hot chocolate cake features a warm molten centre with a thick  and decadent filling that gushes out the moment you cut it open. It is topped with powdered sugar and raspberries, and paired with Häagen-Dazs vanilla ice cream on a plate drizzled with caramel.
4
Jumbo lump crab cakes, S$82
Sink your teeth into these sweet and succulent mounds of crab meat, which are rolled with breadcrumbs and baked till brown on the sides. The crab cakes are presented with a tasty mustard mayonnaise sauce.
5
Bacon and onion macaroni and cheese, S$25
Our favourite comfort food gets an extra scrumptious upgrade with the addition of smokey and salty applewood bacon and onion slices. Every inch of macaroni is perfectly coated in the creamy cheese, which is surprisingly light and not at all cloying. Crisp breadcrumbs are sprinkled on top as a finishing touch.
6
Beet and goat cheese salad, S$26
A highlight of Morton's ongoing fall menu, this vibrantly hued concoction features red and golden beetroot tossed with candied walnuts and salty goat cheese, and mixed with baby greens dressed in honey-balsamic vinaigrette. The result is a fresh, earthy and savoury mishmash of flavours.
7
Morton's chocolate layer cake, S$24
Another dessert that's worth breaking all your diet plans for is this indulgent cake comprising four creamy layers of chocolate. It comes with whipped cream on the side, and is garnished with thin slivers of (more) chocolate. The cake is part of Morton's ongoing seasonal fall menu.