If you haven't realised already, here's a friendly reminder: it'll be August in just a couple of days.
This year, we're celebrating our nation's independence the best way we know how — wining and dining with our loved ones.
Some of our favourite restaurants are paying homage to our island's favourite pastime with some extra special National Day dining menus that'll make the occasion one to remember. Read on for the full list.
Kin
Hokkien Mee is one of Singapore's most iconic dishes, and this year, Kin is paying homage with an age-old Heritage Hokkien Mee rendition. The dish has been recreated from an original recipe that dates back to the 1900s, way before what the Hokkien Mee we know as today was popularised. 
The foundation of the Heritage Hokkien Mee comes from its stock: a full-bodied broth that's made with dried anchovy, scallop, prawn and cuttlefish, pork bones and prawn shells. The eggy yellow noodles are then tossed with a generous portion of ingredients on the side: fresh Sua Lor prawns, pork slices, pork liver, squid and mussels. A scattering of pork lard and chives then top the dish for an extra depth of flavour and colour.
The Heritage Hokkien Mee at Kin will only be available from 3 to 15 August, alongside Kin's a la carte menu. Make your reservations here.
Zafferano
Celebrate National Day weekend at Zafferano, with a hearty National Day Champagne Brunch on 8 and 9 August, as well as an exquisite four-course dinner on 9 August.
The Champagne Brunch first begins with a welcome cocktail no other than the Singapore Sling, accompanied by unlimited pours of champagne, sparkling wine, as well as house red and white wines throughout your meal. What's on the menu, you ask? Feast on a mouthwatering array of ten starters, four main courses, and three desserts for a hearty brunch.
As for the special four-course dinner on National Day, highlights include the orange-cured foie gras accentuated with raspberry & moscato, and a house-made tagliolini with fresh Hokkaido sea urchin and enlivened with sudachi.
Make your reservations here.
Cut by Wolfgang Puck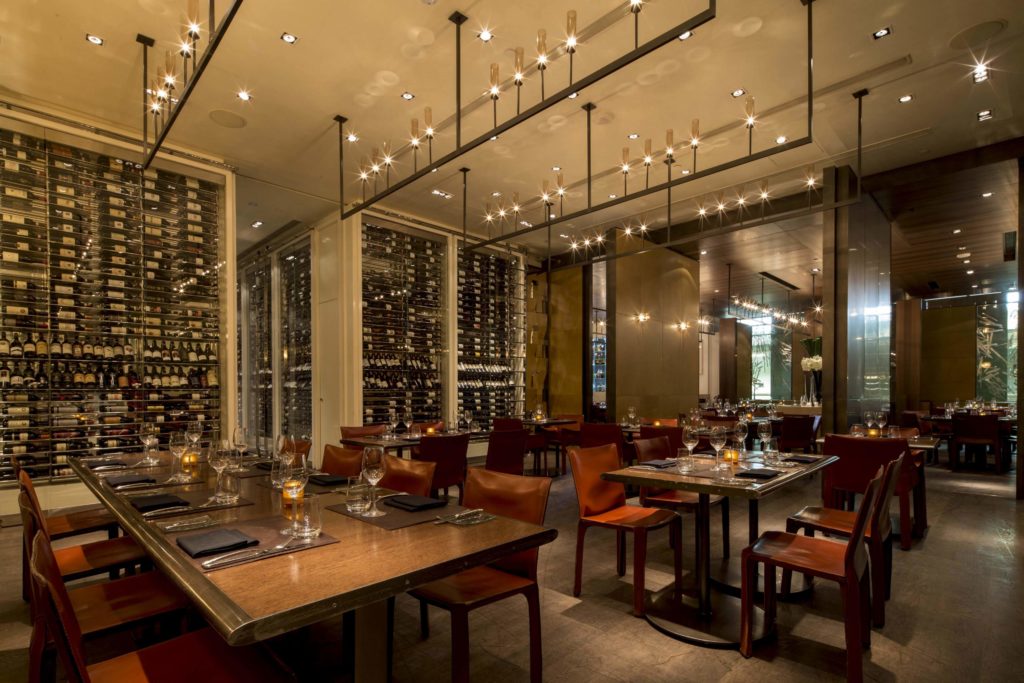 Michelin-starred Cut by Wolfgang Puck will be presenting an exclusive three-course lunch menu to celebrate our nation's independence. From upgraded local dishes like the beef hor fun featuring USDA prime beef and silken mapo tofu with minced beef and szechuan to the regional delights like the ikan bakar, coated in sambal belacan with calamansi, guests will be spoilt for choice when it comes to the selection at Cut.
As part of the special offering, all guests will also receive a complimentary recipe book featuring original recipes of dishes from Cut's exclusive National Day lunch menu.
Make your reservations here.
Hai Tien Lo
A mouthwatering six-course set menu from Pan Pacific Singapore's award-winning Cantonese restaurant, Hai Tien Lo, is available for discerning diners right in the comfort of their home. The menu features interpretations of the island's most celebrated dishes, with offerings like Chef Ben's Speciality Bak Kut Teh accompanied with Fragrant Crispy Fritters and the Wok-fried Tiger Prawn with Water Spinach in Spicy Dried Shrimp Paste.
Pan Pacific Singapore's National Day offerings are available for pre-order here for delivery or self-collection via drive-through at the hotel's main entrance driveway from 1 to 16 August 2020.
OverEasy
Not everyone wants to head out for meals during this trying period, and OverEasy completely understands. This year, they're bringing the celebration home with the launch of their Linebacker Platter plus package, available from now to 9 August 2020.
The package includes crowd favourites that'll spice up any weekend. From the Good Ol' Fashioned Mac & Cheese and Spicy Buffalo Wings to the Smoked Cheddar Corn Dogs and Rosemary & Parmesan Fries and Veggie Sticks, one thing's for sure: you'll be walking away from the table full and happy. 
The package is available exclusively on Oddle, with islandwide delivery available.
Mott 32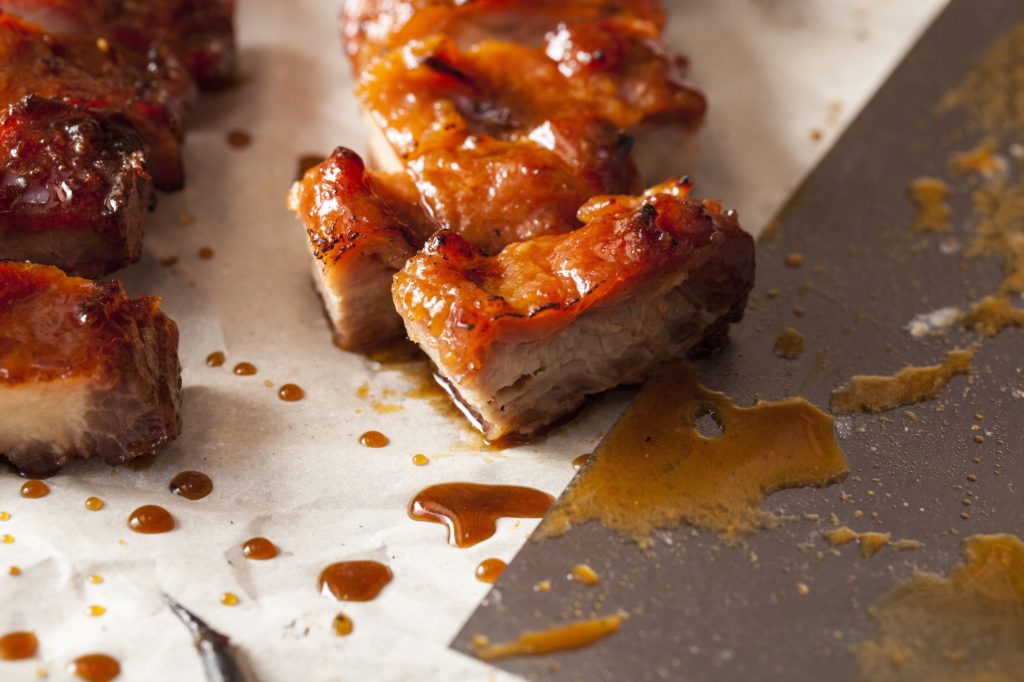 Contemporary Chinese restaurant Mott 32 is curating a list of its crowd favourites in the form of a special set lunch menu this National Day. Exclusively available over the first two weekends in August, the menu features dishes like the signature barbecue pluma Iberico pork with yellow mountain honey, the flavourful south Australian scallop, prawn, hot & sour Shanghainese soup dumpling, as well as the tantalizing poached garoupa fish fillet. Still not convinced? We review the restaurant's menu here.
Make your reservations here.
Goodwood Park Hotel
For the first time, guests will be able to indulge in a meal of perennial favourites from all of Goodwood Park Hotel's restaurants as they celebrate Singapore's 55th birthday.
The National Day Celebratory Set Menu starts with the Pork Shepherd's Pie and the Chicken Satay, then moves on to the decadent Chilled Angel Hair Pasta with King Crab, Caviar, Sakura Ebi and White Truffle Vinaigrette from Gordon Grill. To make the meal an even better one, indulge in the Deep-fried Sea Perch with Spicy Lemongrass Sauce from Min Jiang. As with all things Goodwood Park, dessert is none other than the Durian Crepe from The Deli.
This five-course set is exclusively available for delivery and pickup from 1 to 10 August 2020, and pre-orders can be made here.
Yan
Yan is marking the nation's independence with a slew of dim sum delights influenced by some of Singapore's most well-loved dishes. Feast on new dishes like the Steamed Xiao Long Bao with White Pepper Soup, an interesting rendition of bak kut teh and xiao long bao, as well old-time favourites like the Pan-fried Singapore Chilli Crab Meat Bun.
This special menu is available for dine-in from 1 to 31 August 2020 during lunch, with the exception of 8 and 9 August due to restricted access at the National Gallery Singapore. Alternatively, takeaway and island-wide delivery is available here as well.