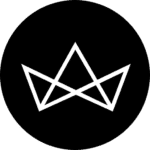 Odette is now Singapore's best restaurant. Here's what went down at the Asia's 50 Best Restaurants 2018
This year's edition of the Asia's 50 Best Restaurants award ceremony saw a major shake-up of its top ranks that saw Singapore's Odette climbing four spots to take fifth place and being declared the best restaurant in Singapore.
Progressive Indian restaurant Gaggan — rather predictably — bagged top honours for its fourth consecutive year. Ranked as the seventh best restaurant in the world, the Bangkok-based establishment is famed for its progressive Indian cuisine and quirky 25-course menu featuring emojis in place of words.
"Dreams do come true. They become so big and so true, it's incredible," said its chef-owner Gaggan Anand. "For the first time, I was least stressed about what my number would be…[Us chefs] have become a family, and that's the best thing that has happened over the last six years [of the Asia's 50 Best Restaurants]. We have young chefs taking over the old ones, so it's time for us to leave and you guys to take over."
Julien Royer's Odette was the only Singapore restaurant to crack the top 10 this year. The two-Michelin-starred French establishment was last year's Highest New Entry winner when it appeared on the list at ninth place. Another Singapore eatery that made waves was Whitegrass, which debuted at this year's Asia's 50 Best Restaurants in 50th place.
"It's amazing to be recognised for all our hard work," said Whitegrass' chef-owner Sam Aisbett. "I still don't think Whitegrass has hit its peak, so to be acknowledged so early on is incredible."
The five other Singapore restaurants on the list included Burnt Ends (12), Waku Ghin (23), Les Amis (29), Corner House (36) and Jaan (44). Tippling Club and Shinji by Kanesaka, which ranked among Asia's Best 50 Restaurants in 2017, were absent from this year's edition.
The rest of the restaurants that emerged in this year's top ranks, were pretty unexpected. Coming in second was Den, a modern kaiseki establishment in Tokyo that ranked 11 last year, and third place went to Florilège, a French-inspired restaurant also in Tokyo. The latter was only in 14th place last year, making its latest achievement all the more impressive. Sühring in Bangkok also soared nine spots to take fourth place.
Such developments naturally saw former high-rankers tumbling down several spots. Nahm, for instance, placed 10th, and 8 1/2 Otto e Mezzo Bombana was 13th. Amber in Hong Kong also fell four ranks to seventh place.
It wasn't all doom and gloom, though: Taiwan's Mume (18) and Hong Kong's The Chairman (22) tied for the Highest Climber title with an improvement of 25 spots up, while La Cime in Osaka was the Highest New Entry with its debut at number 17.
Renowned chef André Chiang, who closed his eponymous restaurant on 14 February and is now based in Taiwan, had much to celebrate at the ceremony held at Macau's Wynn Palace resort. His Taipei eatery Raw rose from 24 to 15th place this year, and he was also presented with The Diners Club Lifetime Achievement Award for Asia, which honoured his culinary legacy.
"Cooking is for a lifetime, and this achievement is a responsibility," said a visibly emotional Chiang. I want to thank three mentors: Taiwan, which taught me to be humble. France, which sharpened my creativity, talents and senses. And Singapore, for allowing me to be different and unique."
He had some advice for young chefs, too: "Be humble, creative, and believe that you're different and unique."
Other noteworthy award recipients included Nicholas Lambert of Caprice in Hong Kong (Asia's Best Pastry Chef), Yoshihiro Narisawa (Chefs' Choice award), Philippine restaurant Toyo Eatery (Miele One To Watch), and Bee Satongun of Paste in Bangkok (Asia's Best Female Chef).
The biggest winner of this year was undoubtedly Japan, with 11 restaurants on the list. Hong Kong and Thailand tied with nine restaurants each, while Singapore had seven.
Here are all of this year's winners (Singapore restaurants are noted in bold):
Gaggan, Bangkok, Thailand (Best in Thailand)
Den, Tokyo, Japan (Best in Japan)
Florilège, Tokyo, Japan
Sühring, Bangkok, Thailand
Odette, Singapore (Best in Singapore)
Narisawa, Tokyo, Japan
Amber, Hong Kong, China (Best in China)
Ultraviolet by Paul Pairet, Shanghai, China
Nihonryori Ryugin, Tokyo, Japan
Nahm, Bangkok, Thailand
Mingles, Seoul, South Korea (Best in South Korea)
Burnt Ends, Singapore
8 1/2 Otto e Mezzo Bombana, Hong Kong, China
Le Du, Bangkok, Thailand
Raw, Taipei, Taiwan (Best in Taiwan)
Ta Vie, Hong Kong, China
La Cime, Osaka, Japan (New)
Mume, Taipei, Taiwan
Indian Accent, New Delhi, India (Best in India)
L'Effervescence, Tokyo, Japan
Locavore, Bali, Indonesia (Best in Indonesia)
The Chairman, Hong Kong, China
Waku Ghin, Singapore
Lung King Heen, Hong Kong, China
Ministry of Crab, Colombo, Sri Lanka
Jungsik, Seoul, South Korea
Sushi Saito, Tokyo, Japan
Il Ristorante – Luka Fantin, Tokyo, Japan (New)
Les Amis, Singapore
Fu He Hui, Shanghai, China
Paste, Bangkok, Thailand (New)
Neighbourhood, Hong Kong, China (New)
Eat Me, Bangkok, Thailand
Hajime, Osaka, Japan
Jade Dragon, Macau, China
Corner House, Singapore
Bo.Lan, Bangkok, Thailand
Quintessence, Tokyo, Japan
Issaya Siamese Club, Bangkok, Thailand
Belon, Hong Kong, China (New)
Ronin, Hong Kong, China
TocToc, Seoul, Korea (New)
The Dining Room at the House of Sathorn, Bangkok, Thailand
Jaan, Singapore 
Nihonbashi, Colombo, Sri Lanka
Caprice, Hong Kong, China
Shoun Ryugin, Taiwan (New)
La Maison de la Nature Goh, Fukuoka, Japan
Wasabi by Morimoto, Mumbai, India
Whitegrass, Singapore (New)
(Main and featured photos: Asia's 50 Best Restaurants, sponsored by S.Pellegrino & Acqua Panna.)