What exactly is Pao Fan?
Literally translated as submerged rice, the soupy dish that has been often grouped into the same family as porridge — more specifically, the Teochew mui. Yet, there are a number of differences that set the two apart.
While the humble Teochew porridge is a concoction of rice grains cooked in a plain or lightly flavoured broth, Pao Fan features steamed rice that's submerged in a piping hot broth. Cantonese restaurants lean towards a luxurious lobster broth, and Teochew eateries tend to serve a lighter, cleaner-tasting broth made with a medley of seafood.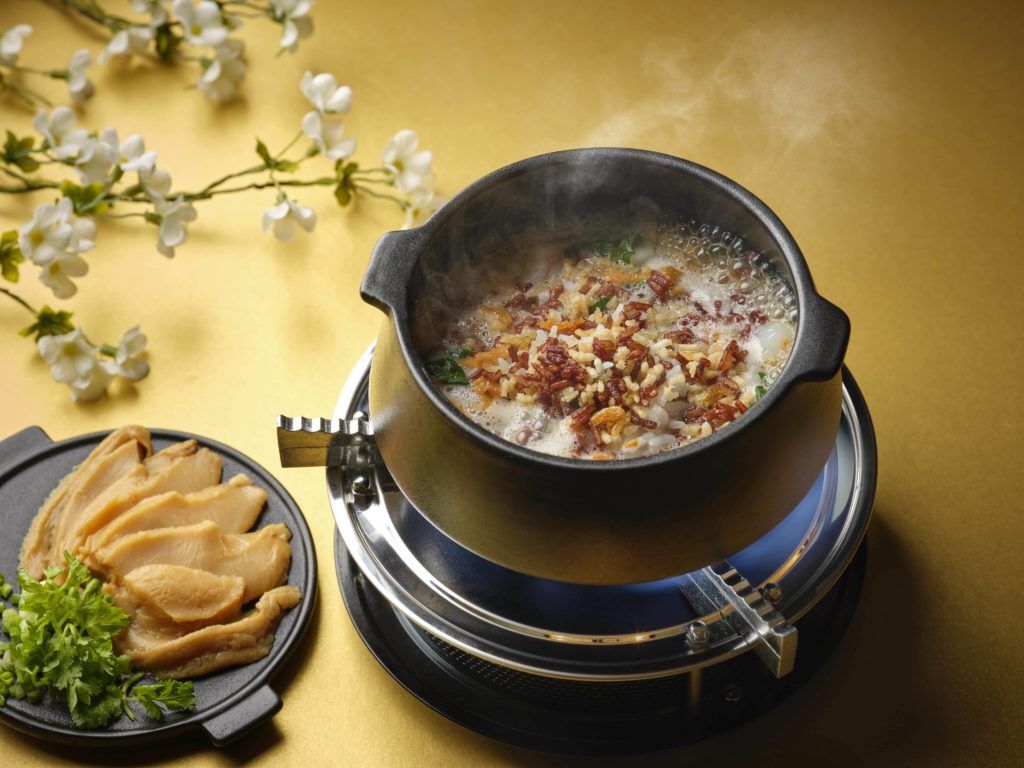 The humble bowl has been making its rounds into the heartlands as of late, with ex-restaurant chefs and local celebrities opening up pao fan speciality stores at affordable prices.
Rather than hitting up the average joint for a taste of this comforting bowl, why not head these spots for some lavish alternatives instead? Read on for the full list.
(Image credit: Si Chuan Dou Hua Restaurant)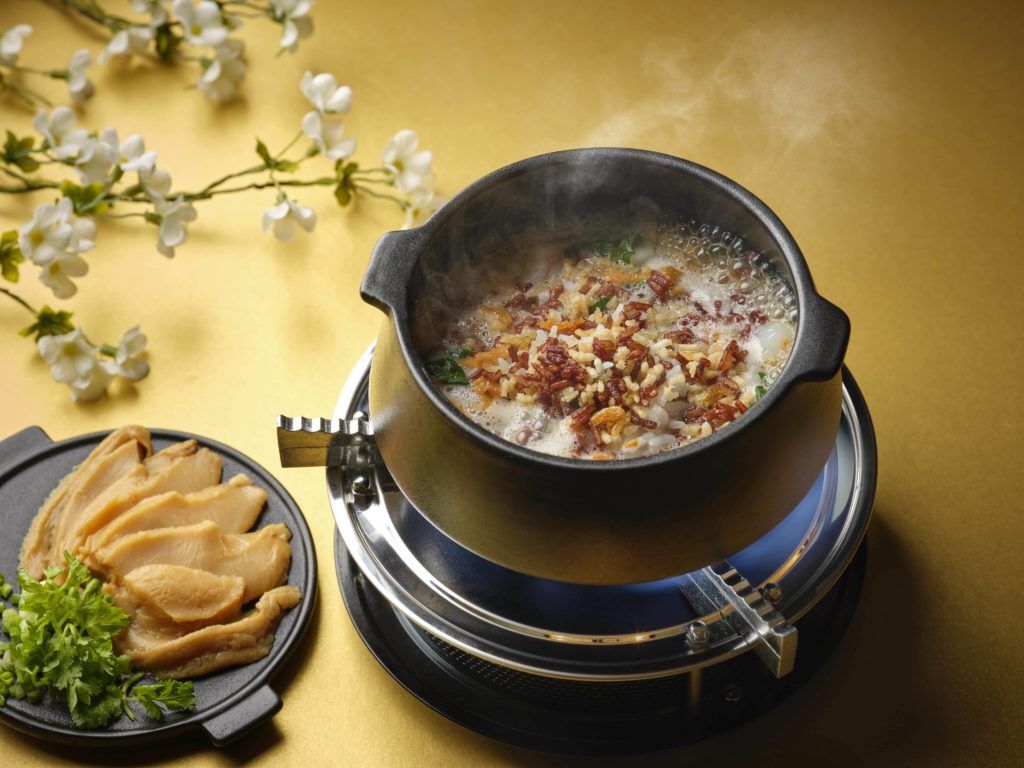 Si Chuan Dou Hua's gourmet Crispy Brown Rice with Two-Head Abalone in Superior Stock sees a medley of brown, pearl and white rice puffs that pop and sizzle on your table. The nourishing superior stock is a treasure chest of treats. Here, you'll find scallops, prawns, sakura ebi, conpoy, preserved vegetables and cooked white rice that's topped off with slices of braised two-head abalone for the ultimate touch of luxury.

Needless to say, any meal at Shang Palace will leave you stuffed and extremely satisfied. Here, the menu's pao fan is the sumptuous Steamed Rice with Seafood and Crispy Rice in Lobster Broth, a hearty concoction that's perfect for a rainy day.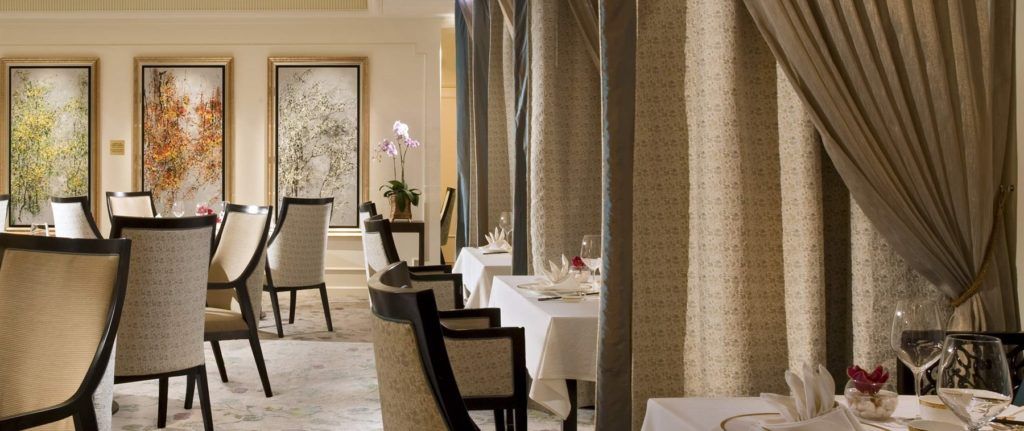 Twin textures of crispy rice and steamed rice come together as one at Yan Ting. The fire-orange lobster broth is beautifully subtle, and serves to elevate sweetness of the generously portioned Alaskan King Crab in the dish.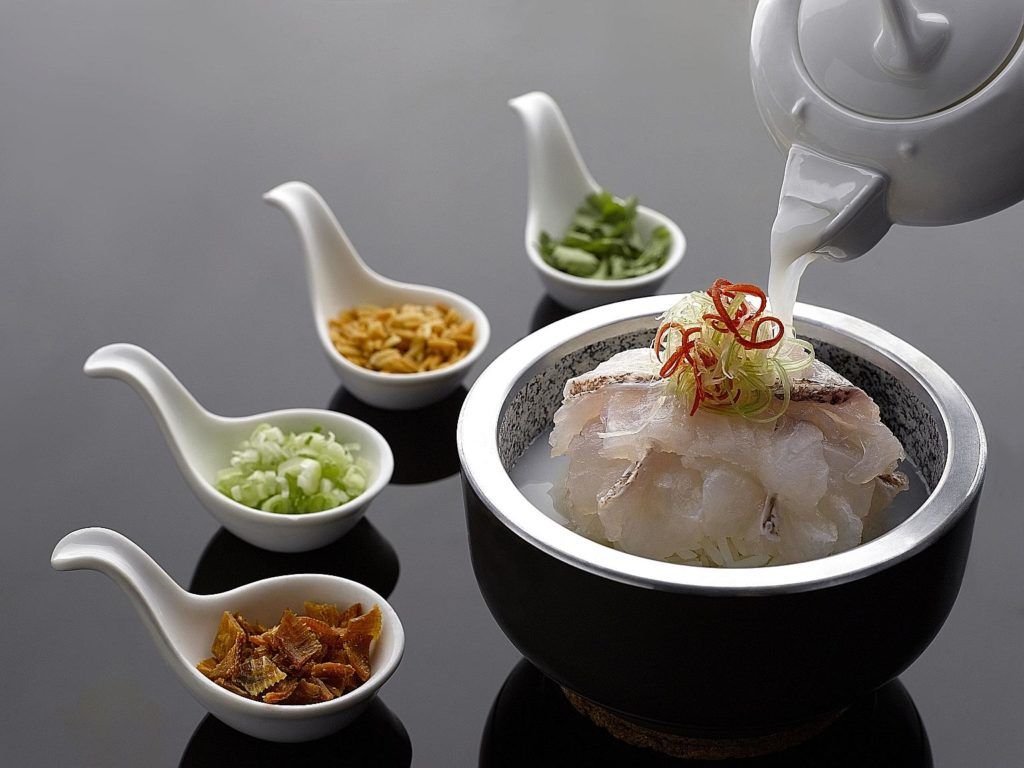 If you're looking for a more delicate approach to pao fan, you'll find yourself right at home with the version from Hua Ting. The clean-tasting, milky fish broth is poured onto a heated stone bowl, crowned with an exquisite mound of rice and slices of Dong Xing Grouper. Smatterings of crispy rice, toasted flat sole, spring onions and fresh coriander are then added to the bowl for an elevated touch.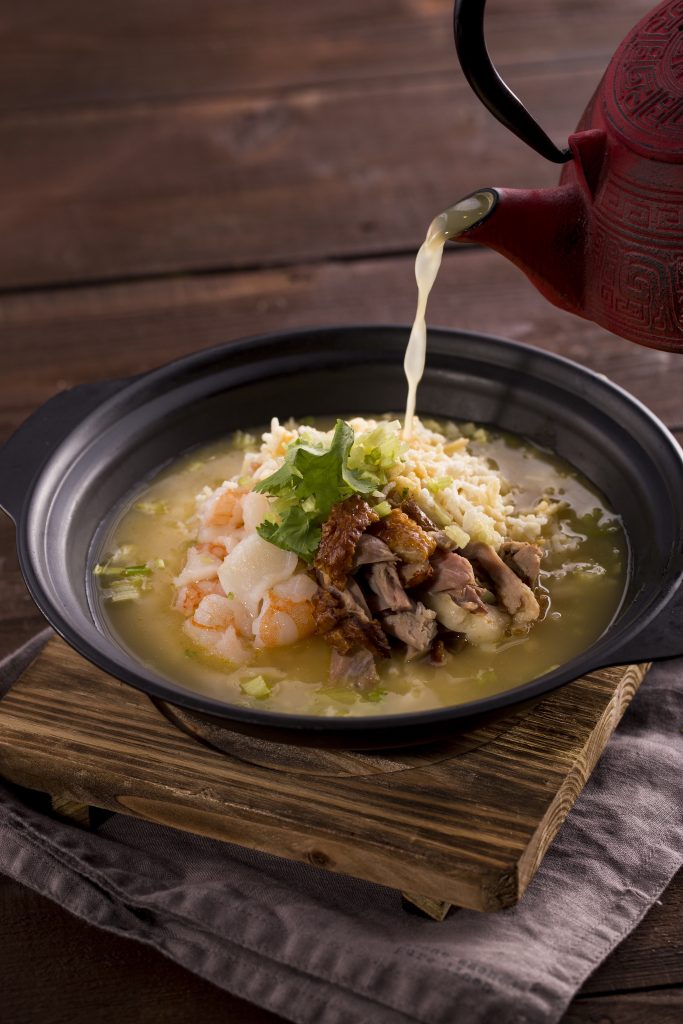 While many flock to Forbidden Duck for a taste of their Peking Duck, the restaurant's Seafood Rice in Aromatic Duck Soup shouldn't play second fiddle to the meat. Here, the comforting bowl is filled with fresh scallops, prawns, duck meat and a balanced serving of crispy puffed rice for added texture.