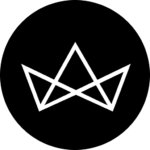 Q&A: Chef Clayton Wells on his new restaurant Blackwattle, and making fine dining accessible
The year was 2000. Clayton Wells had just started an apprenticeship at the kitchen of the now-defunct Hawkesbury Lodge hotel in Sydney, and was excited but worried. The then-18-year-old had been assigned to the dessert section, which rolled out confections such as Bombe Alaska, flourless chocolate cake, and Crêpes Suzette — none of which he had ever made before. In fact, the only culinary experience he had was confined to cooking simple meals of pasta and roasted meats at home. "That was my first job, and I had never made desserts before. I was thrown into the deep end," Wells recalled, adding he also had to learn to handle everything from breakfast shift for hundreds of hotel guests to whipping up food for massive wedding functions.
Despite the challenging start, it was during that first kitchen job that Wells fell in love with the art of cooking. He enjoyed "working with people to create new things all the time", and savoured the adrenaline rush of a busy lunch service. In the years that followed, this newfound passion took him to the kitchens of prestigious fine dining establishments such as Quay, Tetsuya's and Momofuku Seiōbo in Sydney, Noma in Copenhagen — leading him to chalk up a star-studded resume.
As they say, the rest is history. He launched his own modern Australian restaurant, Automata, in Sydney last year to rave reviews, and has now arrived in Singapore to open Blackwattle, his first overseas eatery. The latter's menu focuses on contemporary Australian fare, with three- and five-course prix fixe sets and à la carte options. "Modern Australian food is a bit of everything; a melting pot of different inspirations. We don't have a deep history in cuisine in Australia, so we take from our surroundings, travels and cultures, and use different elements in our cooking," Wells explained.
The 35-year-old chef is based in Sydney, but plans to visit Singapore every month to check on operations. He was recently in town for Blackwattle's opening, where we caught up with him for a chat to find out more about his latest venture, as well as how he hopes to shake up the world of fine dining.
Blackwattle Singapore, 97 Amoy Street, Singapore 069917, +65 6224 2232
Blackwattle has been one of the most hotly-anticipated openings here in Singapore. Please tell us more about your restaurant, and what you hope to achieve with it.
Blackwattle is all about fun, casual fine dining. We want to create a nice atmosphere with good food. We have an evolving menu that's focused on one or two particular ingredients, and letting them shine. Our focus is to make things delicious without being over the top, without putting anything on the plate that doesn't need to be there.
What are some highlight dishes that first-time customers should look out for?
There's the grilled Fremantle octopus with XO sauce and red vinegar, which is brought together by the squid ink and fennel purée underneath — those are the main three flavours of the dish. We also have a steamed red fish with a green sauce comprising salsa verde, herbs, capers and anchovies. The flavours are fresh with a bit of a zing, and are rounded off with herbs and lardo.
Your Sydney restaurant Automata is known for its ever-changing menu, where dishes are swopped out almost on a weekly basis. Will this be the case at Blackwattle?
Yes, the menu's going to keep evolving like it does in Sydney. We're at the market every few days to discover and test out new ingredients. This is important to us, because we get to create more things over a short span of time, as well as to gain more knowledge about what we can do.
But will there be signature dishes that will always remain on the menu?
I'm not very well known for signature dishes, because I normally take them off the menu before they become signatures. We're doing a grilled beef short rib at the moment, which is quite simply executed on a plate with dill pickled cucumber, carrot and kelp purée. The garnish might change over time, but that's something I think diners will enjoy so it'd probably stay on the menu. A nice big piece of meat on a bone is always a crowd favourite. I think the octopus will stay on the menu for a while too, as it's a dish I love.
You mentioned visiting the Singapore markets to stock up on ingredients. Have you discovered any interesting local ingredients that you plan to incorporate in your food?
I go to Chinatown market every couple days, and have been to Tekka Market multiple times. We always bring back a shopping bag full of things and play around with them. I recently found some ginger flowers and have put them on the set menu with caked gooseberries and kelp broth, roasted kelp oil, and some tonburi.
We're also working on using candied and indian gooseberries with calamansi lime parfait. That'll hopefully be ready soon. This is the exciting part about going to the markets here — there are no indian gooseberries or calamansi limes in Australia.
Blackwattle is your first overseas restaurant. Why did you choose Singapore as its location?
I love Singapore. I've been coming here a lot over the years to travel and eat, and have a lot of friends running restaurants here, so it just felt right. The food culture here is very diverse as well. I particularly love going to JB Ah Meng and eating the lala clams and white pepper crab.
You're co-running Blackwattle with Unlisted Collection. How did this opportunity come about?
I was finishing lunch service one day at Automata, and [Loh Lik Peng, the founder of Unlisted Collection] called me and said, "I'm standing in a really cool space, would you consider opening a restaurant here?" I said, sure, and it escalated quite quickly. I was here within a week to come and see the place, and found it such a great area with so many different food options around.
Prior to opening Automata and Blackwattle, you worked at some top restaurants around the world. Can you tell us about those experiences, and what skills you picked up from them?
I worked at Quay in Sydney in 2006, because I wanted to work in a fine dining restaurant. The produce available there was incredible, and the food was delicious, well-executed and well thought out. Back then, we were using a lot of Japanese ingredients and that's where I kind of picked that up. It was all about understanding ingredients I hadn't used before.
After that I went to Tetsuya's for two years. That was a very important time for me, because it showed me the importance of consistency and paying attention to every detail.
I think the defining moment for me was when I worked at Momofuku Seiōbo. It showed me the ability to cook fine dining food in a restaurant that's loud, fun and energetic; a place where people were excited about being there.
How has that stint in Momofuku Seiobo influenced the way you run your restaurants today?
For me, I find that changing the atmosphere [of a fine dining restaurant] slightly and having more of a buzz, makes people want to come back and enjoy themselves multiple times, not just once. To take away the tablecloths and the element of formality, and to hear ACDC playing loud on the stereo while you're having dinner — it takes away that stiffness that traditional fine dining has. I don't want a meal [at my restaurants] to feel like it's reserved only for special occasions.
What do you love most about cooking?
I think it's just the feeling of creating new dishes through trial and error, and learning new things. For instance, you learn a lot about cooking a carrot, if you try cooking it in 15 different ways. If you take that approach to any ingredient, it's refreshing every time. Just being in the kitchen inspires me.