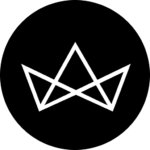 The World's 50 Best Restaurants is launching the Recovery Summit to revitalise the restaurant sphere
The World's 50 Best Restaurants earlier announced that the events and list planned for June 2020 will be postponed to 2021, in view of the pandemic.
In the meantime, the 50 Best team has decided to switch its focus, resources and network to create solutions that would provide tangible financial relief and actionable support for the gastronomic community. 
The result is The Recovery Summit — a three-day affair across digital platforms, which will explore how the restaurant sector can thrive once again.
The Recovery Summit plays a vital role in helping reconnect, reaffirm and revitalise the restaurant sphere – for professionals and diners alike – and we invite all those with a love of food and restaurants to join us over these three days of diverse events.
William Drew, Director of Content for The World's 50 Best Restaurants
The Recovery Summit will run from 13 to 15 October, and held primarily on The World's 50 Best Restaurants Facebook channel, save for additional elements presented across a range of digital platforms.
In a nutshell, the aim of this event is to bring the global food community together – with a little bit of magic from digital media – to share learnings, promote best practices and present visions of a post-pandemic world for restaurants and diners. 
Some headliners that caught our attention are the "50 Best Masterclasses" sessions, which will be hosted by the world's top chefs and bartenders demonstrating dishes and pairing cocktails for a hungry audience at home. "Visions of Recovery" will also be one to look out for, involving a series of chef interviews via Instagram Live.
Full details of participants will be revealed in the upcoming weeks, but as a barometer for global gastronomic trends and one of the best lists for restaurant curation around the world, we're certain that the selection of contributors will not disappoint. 
Other elements also include "Food Meets Hope", a session hosted by S. Pellegrino. It will hear from people in the throes of reshaping their businesses, those seeking to use recent events to instigate positive cultural change and key figures discussing how the restaurant model can evolve effectively to reflect the fast-changing desires of diners. 
"#50BestTalks", on the other hand, will be presented by Miele: Rewriting the Menu. This edition of the interactive thought-leadership series will provide a platform for discussion around changing ingredients, menus and culinary outlooks in a post-pandemic restaurant world.
The most exciting bit? Online audience members will be able to make use of this forum to pose live questions to the expert panel of chefs and leaders in gastronomy.
Keep your eye out on more updates in the coming weeks on the 50 Best for Recovery webpage here, as well as via Instagram and Facebook.