Waffles are to cafes what chicken rice is to hawker centres – almost every one serves one. Here are some cafés to visit if you want to find some of the best waffles in Singapore.
It is easy to see why the dish is popular. Done right, it brings a crusty element to both sweet and savoury dishes. The pockets catch any errant sauce. Its fluffy interior takes on the depth of your preferred condiments.
While the Belgian and American variants remain popular here – lighter and chewier versus denser and thinner – cafes here have put their own spin on it. Sourdough-leavened waffles offer a subtle tang, and the black charcoal version always seems to come with salted egg yolk sauce.
Then there are other cafes that have freed waffles from its round base. It now stands in for pizzas, sandwich slices, and burger buns, holding everything from artisanal ice cream to fried eggs and bacon. See below for where to get some prime examples.
(Hero and featured image credit: @belo.sg/Facebook & @gninethree)
Where to get the best waffles in Singapore
Jump To / Table of Contents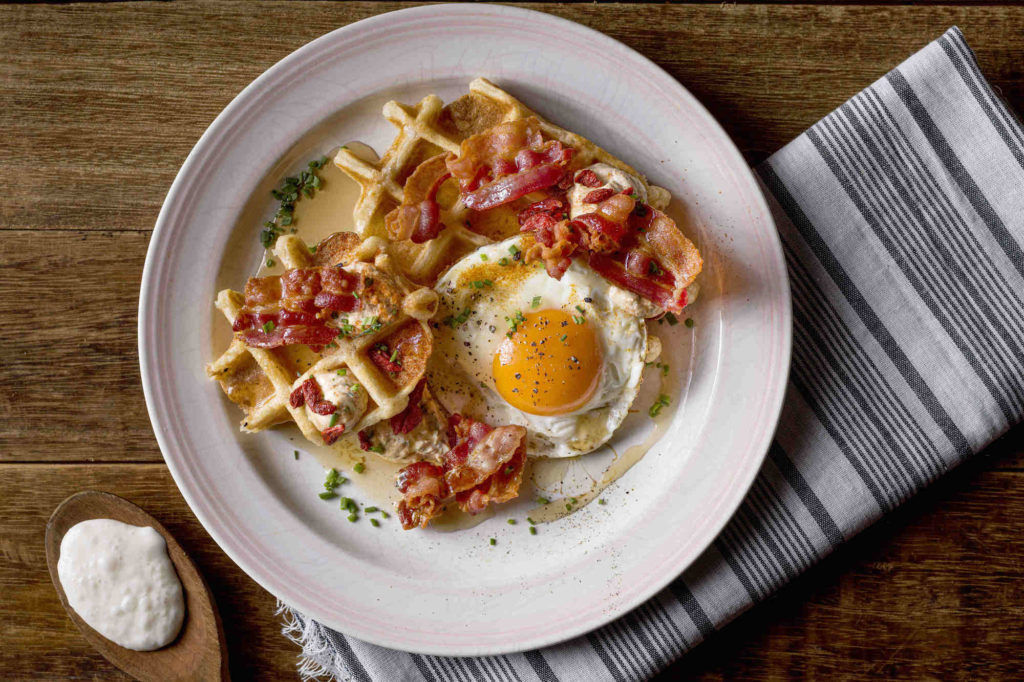 Who knew there would come a day where we'd get to tuck into a dish made from a starter that's over 150 years old? Tiong Bahru Bakery Diner's 100 percent Sourdough Waffle is the brainchild of Chef de cuisine Paul Albert, who discovered the possibilities of fermentation while working at The Slow Bakery in Rio de Janeiro.  The waffle is made in traditional Liege fashion with a thick batter and pearl sugar, and owes its addictive tanginess and satisfying chewiness to the presence of sourdough. For the ultimate breakfast, opt for the savoury variant (S$23) that's paired with a fried egg, ricotta cheese, crispy grilled bacon, and maple syrup smoked with paprika.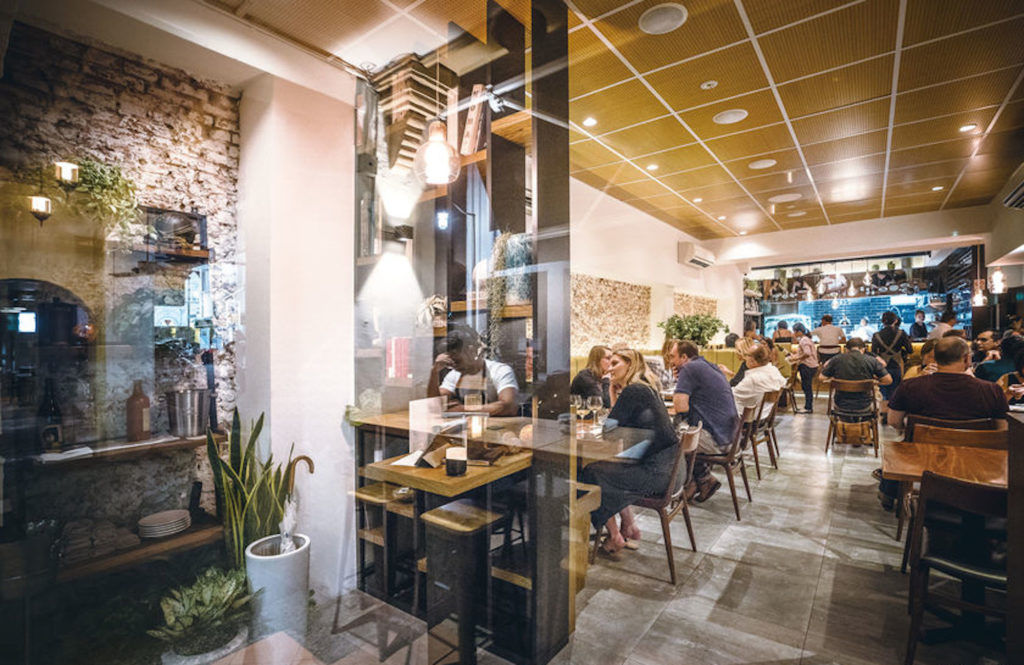 Head to Cheek Bistro if you're in the mood for a gourmet take on waffles. The restaurant is helmed by Head Chef Jay Teo, who previously cut his teeth with culinary visionaries Chef Rishi Naleendra and Manuela Toniolo of the Michelin-starred Cheek by Jowl. It's hard to choose between the waffles with chicken liver parfait (S$9) or the variant served with whipped ricotta, date jam, and pickled mustard (S$9) but one thing's for sure: neither of these options will disappoint.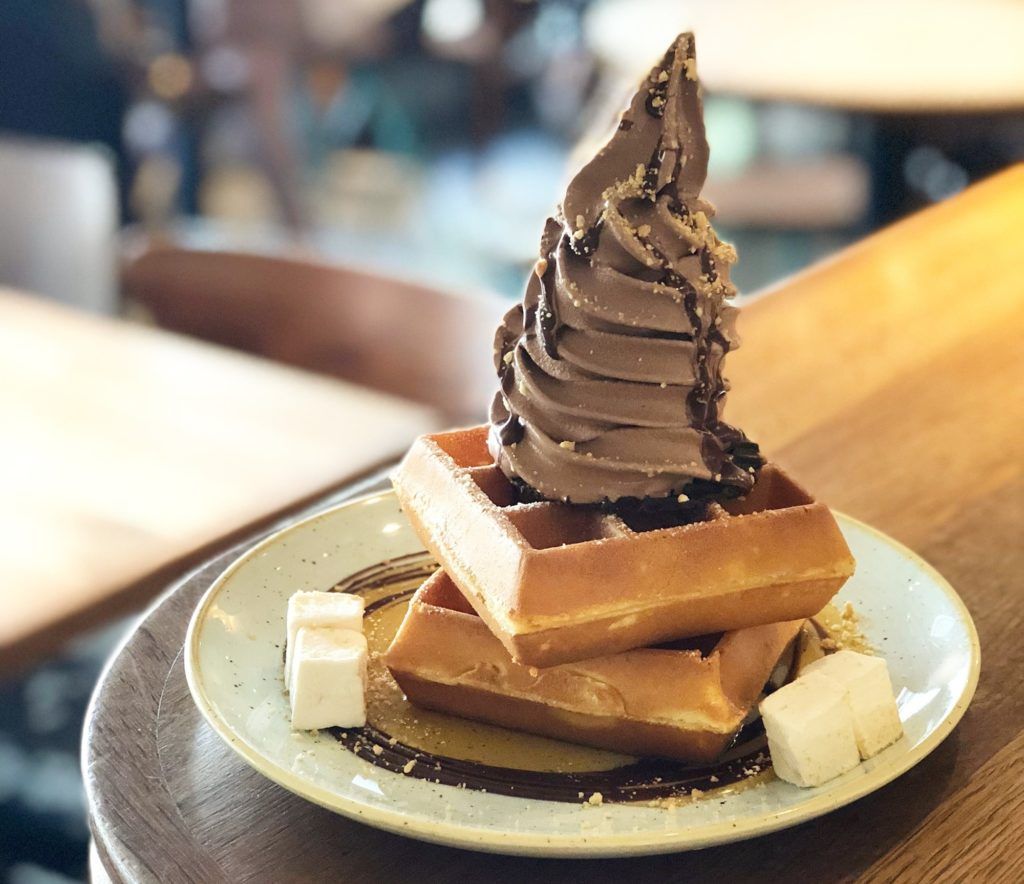 Sunday Folks is definitely the go-to place for decadent dessert waffles. The waffles here are crispy, golden, and accompanied by towering mounds of soft serve. Choose from flavours such as sea salt gula melaka, roasted pistachio, and earl grey lavender. If that isn't enough, be sure to add house-made toppings like torched espresso marshmallows and homemade Japanese kinako (roasted soybean flour).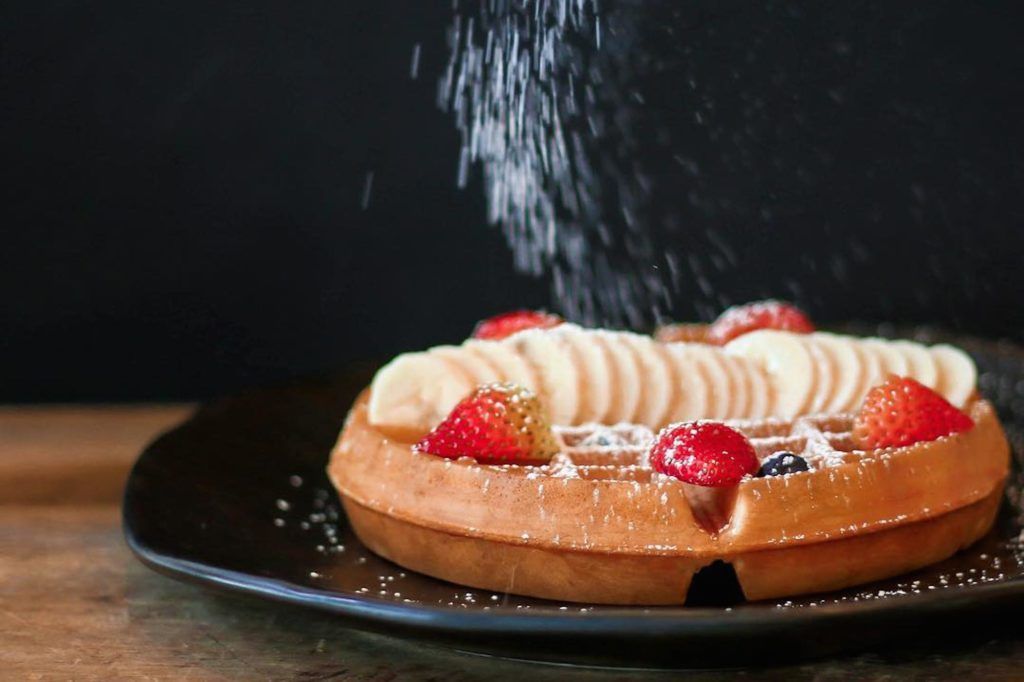 Strangers' Reunion is a stalwart of the local coffee scene, but the cafe also boasts a wide selection of buttermilk waffles. Highlights include waffles served with homemade mixed berry compote and greek yoghurt or vanilla bean ice cream (S$12.90); milo crumble and caramelised bananas (S$12.90); and hazelnut praline and almond crumble (S$14.50). Once you're done, be sure to wash it all down with one of the cafe's signature filter brews.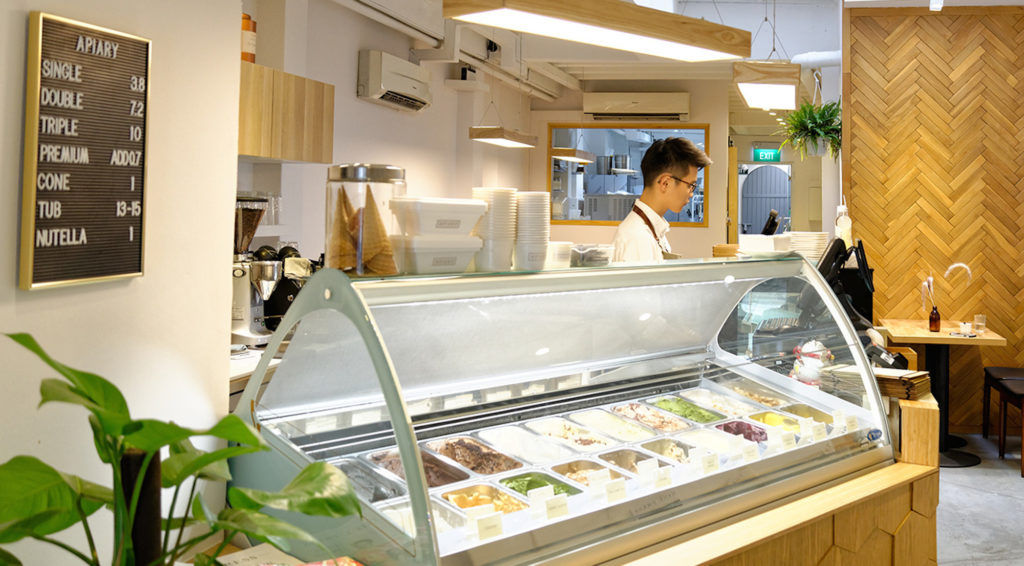 Apiary is a small-batch ice cream parlour that has also gained a popular following for waffles. The waffles here are made to order and dressed with homemade chocolate sauce and maple syrup. Choose between the classic variant (S$5.50) that's made with brown butter or the crispy charcoal version (S$6.50), and then top it off with as many scoops of ice cream as you please.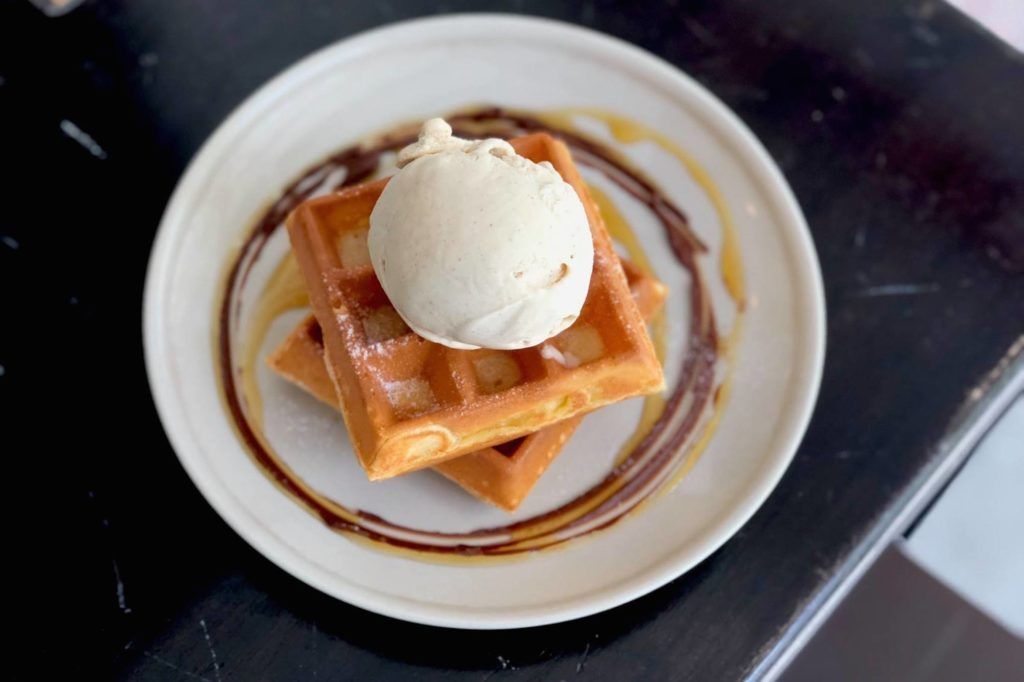 Fans frequently praise Creamier for their perfect waffles, which boast a crispy, golden exterior and fluffy interior. Only fresh market eggs, full cream milk, and pure butter go into the batter to ensure the optimum waffle texture. Top it off with scoops of velvety ice cream, which comes in flavours such as hokey pokey, blue pea vanilla, and sea salt gula melaka.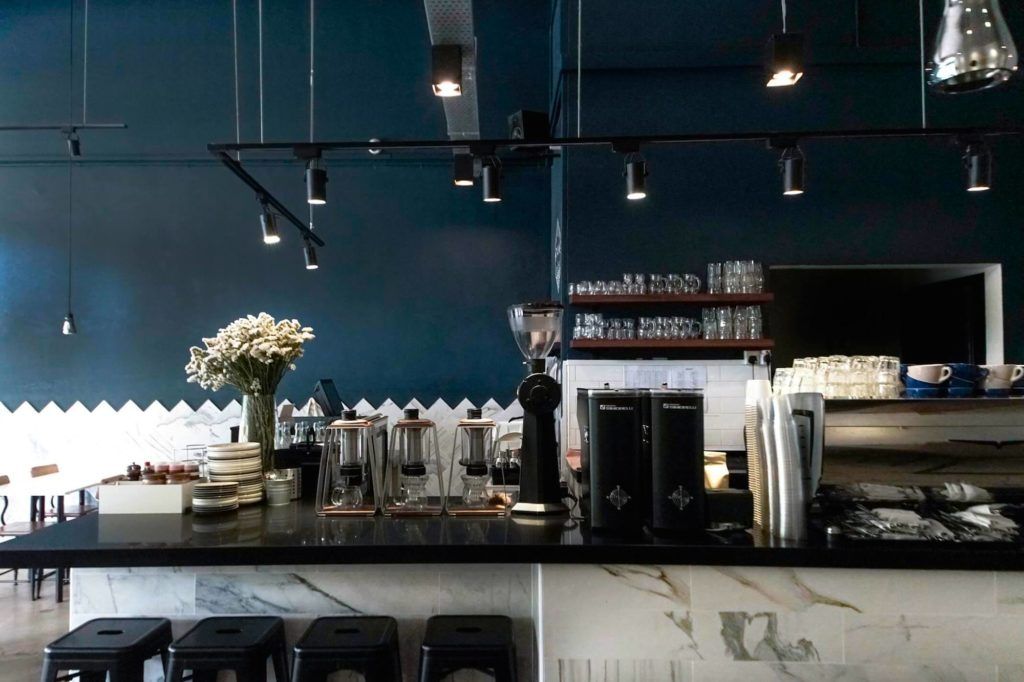 It has become the norm to spot waffles on the menu of cafes specialising in brunch food, and Atlas Coffeehouse is no exception. Each serving (S$12.50) comes with vanilla ice cream, so it's really a matter of deciding between toppings like salted caramel sauce, earl grey caramel sauce, mixed berry compote, or candied bacon. Green tea fans will also be pleased to tuck into the matcha waffles, topped with matcha ice cream and caramel sauce.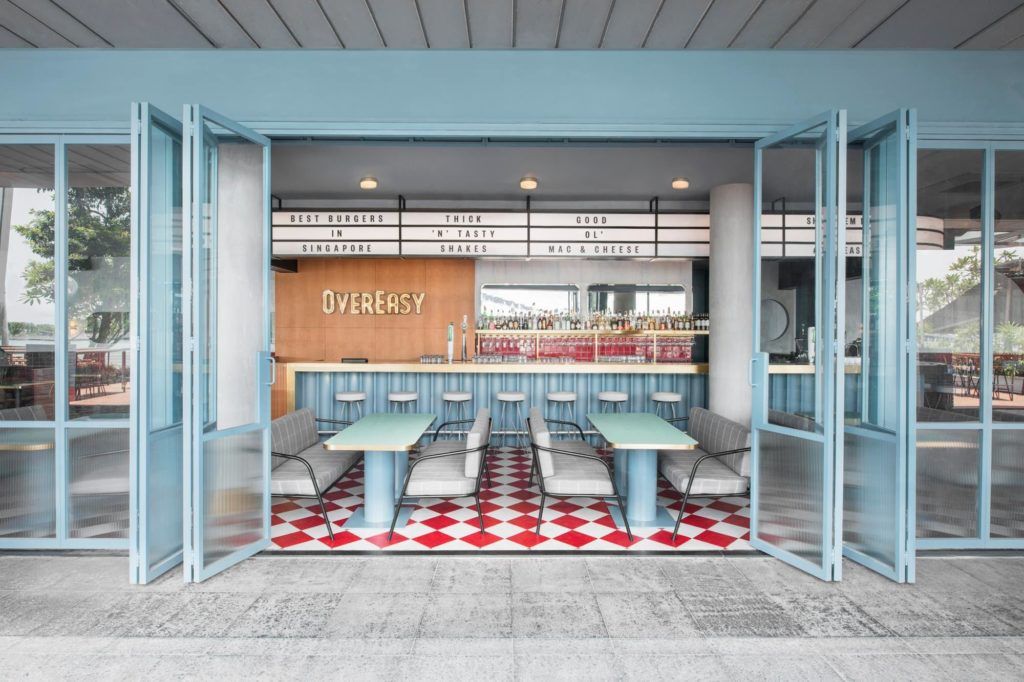 American style diner Overeasy has to be on the radar of anyone who believes in savoury waffles. The 'Saint Charles Benedict' (S$20) features waffles served with spicy fried chicken, warm maple butter, poached eggs, and Hollandaise sauce. If you have more of a sweet tooth, go for the dessert option that is accompanied by mixed berries and vanilla ice cream.