Price has little to do with the quality of a Scotch, and it's time we got around to remembering this.
While the high prices old and rare releases fetch constantly make headlines, and while older age-statement whiskies do fetch a pretty penny, there's plenty that the Scotch market has to offer those not willing to splurge, are still looking for an expression that doesn't skimp on standards.
Though visiting your neighbourhood retailer may seem like Scotch tends to fetch prices that range from the mid-to-high hundreds, a glimpse at the stockists of online liquor stores in Singapore proves that there's plenty of decadent drams to be found, even if you've only got an S$100 in your pocket.
Here, we round up ten approachable, accessible Scotch whiskies that are typically priced below S$100. Keep in mind that this price bracket tends to feature whiskies on the younger side, ranging from 10 to 12 years old, though, like price, its youth is no barometer for how drinkable or complex these Scotch bottlings will be. Slàinte!
1
Glenfiddich 12 Years Old
Glenfiddich's 12 Year Old single malt requires no introduction. As one of the world's bestselling single malt whiskies, this bottle is the perfect introduction to Glenfiddich as a distillery. Characteristic green apple and pear notes mingle with vanilla to create a light, fruity dram that is classic Speyside — anyone from an amateur to a seasoned whisky drinker can appreciate its finesse.
Expect to pay: Around S$95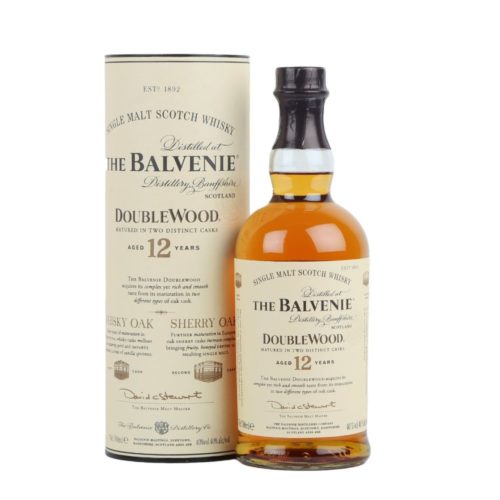 2
The Balvenie Double Wood 12 Years Old
Before distillers jumped on the bandwagon of alternative cask finishes to their whiskies, there was The Balvenie Double Wood. The choice of the barrels that constitute the "double wood" to the single malt's name may seem traditional now, though when the whisky debuted in 1993, the approach was entirely novel. The 12 year old whisky was first matured in American oak ex-bourbon casks, then seasoned in ex-Oloroso sherry casks for nine months before bottling. Till today, it remains an excellent testament to the profound influence of wood on whisky, a lesson you can enjoy for less than S$100.
Expect to pay: Around S$95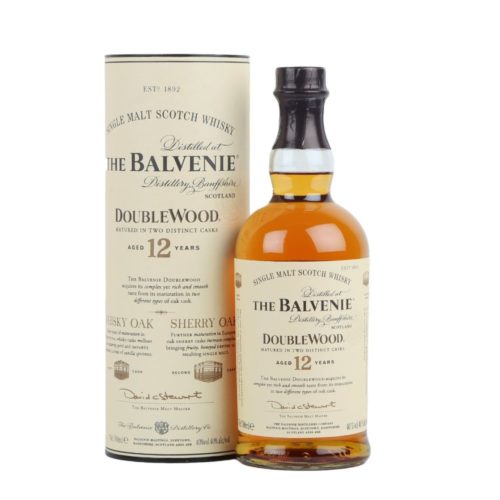 3
Talisker Skye
Talisker is the oldest distillery on the Isle of Skye, having been around since 1830. Primarily known for its age statement expressions, the Skye is a relatively recent entry to its portfolio that aims to capture the variegated landscape of the isle in liquid form. Capture it, this whisky does. Citrus sweetness couples with salty hints of the sea, marrying with a light, peaty finish that lingers on and on. It won a gold award at the International Wine and Spirits competition in 2015, so you know there's that added cred.
Expect to pay: Around S$80
4
Glenmorangie 10 Years Old
Highland distillery, Glenmorangie, is very known for its single malts with prnounced floral hints, and its signature expression, 'The Original' is proof of that. This 10 year old bottle of gold is matured in a selection of customised ex-bourbon casks sourced from Missouri, giving the spirit a blend of floral and cream that is distinctive of Glenmorangie.
Expect to pay: Around S$80
5
Ledaig 10 Years Old
Tobermory's household peated whisky, Ledaig, has a 10 year old that is all smoke, spice and softness. This is one for those already interested in peated whiskies and are looking to expand beyond Islay's offerings for a reasonable price point. Still, entry-level whisky drinkers won't be put off by the level of peat in the Ledaig 10, as it remains very well-balanced.
Expect to pay: Around S$100
6
Glenlivet 12 Years Old
Speyside single malt Glenlivet is well-knwon for its single malts rife with notes of summer fruit. The 12 Year Old is its most approachable and well-known of the lot thanks to its lightness, which makes it the perfect whisky to enjoy neat, on the rocks, or in a simple cocktail like a highball.
Expect to pay: Around S$90
7
Ardbeg 10 Years Old
Cult Islay distillery, Ardbeg, is so treasured amongst devotees, they have their own embassy. This is not one for drinkers shy of smoke. Ambitious with the smoke, with robust hits of black pepper and citrus, this is often regarded as one of the finest peated single malts you can get for the market, and for such a friendly price too.
Expect to pay: Around S$100
8
Caol Ila 12 Years Old
Another Islay staple is Caol Ila, a distillery that produces single malts that capture all that Islay whiskies are known for: brine, peat smoke and tar. Though this may put-off fans of gentler expressions, ardent whisky drinekrs will appreciate such an intense dark horse, especially for that wallet-friendly price.
Expect to pay: Around S$95
9
Highland Park 12 Years Old
Orkney's sole distillery is all about its Viking heritage and equally expressive flavours in its single malts. Its hard to come by a Highland Park you can purchase on a budget, but thankfully, its 12 year old fits the bill. Honeyed, silky and full of dark fruit notes, this is a bold bottle worth having in your home bar.
Expect to pay: Around S$95
10
Auchentoshan American Oak
Lowland whiskies are rarely spotlighted, though Auchentoshan is the exception. The distillery sets itself from other Scotch producers by distilling their whiskies thrice instead of twice, similar to how the Irish make them. The end result is a much softer whisky that borders velvet on the palate. Its American Oak is one of the more idiosyncratic testaments to this unique distilaltion method, with touches of grass, oak and spice layering bitter citrus. Definitely a single malt that is one of a kind.
Expect to pay: Around S$85