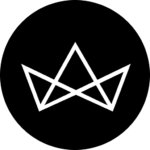 The rarest single malts from Diageo's Rare and Exceptional portfolio are now available online
Before last week, there were but only a few ways you could get your hands on one of Diageo's Rare and Exceptional whiskies.
The easiest of which was making an appointment with the Private Client team at its swanky office. Now that might be a little hard to do considering the pandemic but it doesn't mean you should make do with a dram that's less than exceptional. For this, the Diageo team has made the next best thing possible by making its exclusive portfolio available online.
Easily the ultimate online destination for whisky aficionados and collectors, the online store (simply called DiageoRareAndExceptional.com) will be a unique way for people to experience the buying process of these extremely rare bottles from a variety of distilling icons, including superstar names such as Port Ellen, Brora, and John Walker & Sons. 
Many of these precious liquids herald from ghost distilleries too, so apart from being painfully scarce are also highly revered for their ability to balance distillery character with the influence imparted from the oak they spent their maturation period in.
It'll also be a good chance for you to secure one of the 238 sets of the inaugural Prima & Ultima Collection. The annual series — curated by Diageo's Master Blender Dr Jim Beveridge OBE himself — is a collectable series of some of the world's most magnificent and incredibly rare vintage single malts. Each of the eight cask-strength single vintage malt tells a story too — a representation of some of the most pivotal moments in the recent history of Scotch. 
Those interested in deep diving into the nuanced, complex history of single malts can also look forward to previews of limited releases, workshops, and access to Diageo's personalised private client services. Diageo's top ambassadors, blenders and private client service team experts will discuss everything related to whiskies — from the rich history of these time-treasured labels to the latest trends in the whisky auction market — while also hosting virtual tasting experiences.
Whether you're simply hunting down your favourite bottles for the impending festivities or want to dip your toes into the hottest alternative investment today, the timing really couldn't be any better — especially not when you have the best of Diageo's distilleries at your very fingertips.
Delivery for purchases made on Diageo Rare and Exceptional will only be available within Singapore.