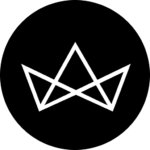 Which tonic water is best for your gin? East Imperial brand ambassador Jamie He explains
A whole is greater than the sum of its parts, and the adage rings exceptionally true in the case of a gin and tonic. A quality gin and a quality tonic will always combine to create a simple but beautifully bodied cocktail that is universally loved, and if you've always thought that the mixer is less important than the spirit in a gin and tonic, it's time to re-evaluate your choices.
Premium gin calls for equally refined tonic, and trust us when we say it makes a world of difference. Turn away from yellow cans in the shop aisles and turn to the wide world of glass bottled tonics, available in flavours that will truly broaden your gin drinking experience. Instead of questioning why you should embrace top-shelf tonic, start wondering which you ought to purchase instead. To answer, we sought the help of East Imperial Asia's brand ambassador, Jamie He, to give us a blow-by-blow on how to pair gins with the right tonic water.
As we become more discerning cocktail consumers, we begin to notice the benefits of using high-quality ingredients. Even for something as simple as the Gin & Tonic (G&T), we see a reason to experiment with more artisanal gins as well as alternative tonic waters. "When you have such a nice bottle of gin on hand, naturally you want to use better tonic water to bring out the flavours of the gin more," explains He, who was previously a bar manager at Janes + Hooch in Beijing. However, the rise of these alternative tonic waters also means that we have more to experiment with beyond the simple flavours of mainstream tonic water.
Some brands such as East Imperial have introduced a range of flavoured tonic waters such as yuzu, grapefruit, and even an Old World Tonic that replicates flavours of the original tonic water used to combat malaria. While you can't depend on it to cure your malaria now (please go to a doctor for that), you can still enjoy it with a good measure of gin. Making a good glass of G&T requires the perfect balance of tonic water and gin flavours complementing each other, never overpowering one another.
To make your bartending time at home simpler, we've rounded up a few tips from He on how best to pair the different types of tonic waters with complementing gin botanicals, so you'll always have a splendid glass of G&T.
Regular Tonic Water
While it may be branded as regular tonic water, artisanal branded ones are worlds different from your mainstream supermarket variety of tonic water. For one, the former is less sweet and doesn't carry the taste of citric acid as much, allowing the botanicals in your premium gin to shine through. That said, regular Tonic Water is still one of the more sweeter variants in the range of tonic waters, which means that a stronger-flavoured gin is best paired with it, says He. Think something along the lines of gins bursting with unusual botanicals, or even something as simple yet robust like a London Dry style gin.
Old World Tonic Water
For now, East Imperial seems to be the only one producing an Old World Tonic Water, whose recipe is as close as it gets to the original stuff our colonial forefathers used to down to cure themselves of malaria. This variant has less sugar than the modern-day tonic water and more quinine. He suggests pairing the Old World Tonic Water with a gin that has soft botanicals — gins like Monkey 47, Hendrick's, and Bol's Genever would be great options.
Yuzu Tonic Water
This Japanese citrus is getting worldwide attention, hence we weren't surprised to see it making its appearance in tonic waters especially where citrus flavours are concerned. You can't go wrong pairing London Dry style gins with this flavoured tonic water. If you have some bottles of gin with citrus flavours and botanicals, those will go well with yuzu-flavoured tonic waters too.
Grapefruit Tonic Water
East Imperial's version of the grapefruit tonic water is made with distilled grapefruit peel and pomelo, giving it a tart and crisp flavour. According to He, grapefruit tonic water will pair best with Old Tom style gins. For the uninitiated, Old Tom style gins are slightly sweeter than London Dry gins and drier than the Dutch Jenever style gins — some brands include Citadelle's Extremes No. 1 No Mistake Old Tom Gin, Tanqueray's Old Tom Gin, and Aviation's Old Tom.
This article first appeared on Lifestyle Asia Kuala Lumpur, written by PohNee Chin here.