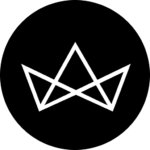 Introducing Emperor Champagne, Singapore's first subscription service dedicated to bubbly
Alcohol subscription boxes are not uncommon in Singapore, with wines and whiskies being the libations tagged to the service the most. There's an inherent appeal in the mystery of receiving a bottle you've probably never sampled before at a price point below the average, which is why these services continue to flourish in our ever-curious market of drinkers. The latest addition to the roster is Emperor Champagne, a monthly subscription dedicated to all things bubbly, and the first of its kind in our city.
Emperor Champagne hails from great success in Australia, where it was first established. Singapore is the sophomore project for the brand, which saw opportunities in the rising demand for fine champagnes in our city, and the gradual increase in drinkers enjoying bubbly the way one does with wines, instead of it being just a beverage for special occasions.
Dubbed as Singapore's first and only champagne club, Emperor Champagne will offer subscribers either one or two bottles of fine cuvées sourced from a myriad of premium and boutique producers, with the latter stemming from brands lesser known to those outside of France.
Beyond just bottles to your doorstep, Emperor Champagne guns to be an educational service as well. All subscribers will gain access to video content detailing the craft behind champagnes direct from experts, so you'll gain greater insight to what you're drinking and some educational nuggets to casually drop at your next soirée. Private dinners and discounted tours to champagne round up what being a part of this club entails, amplifying the fact that Emperor Champagne offers more than just bottles to your door every month.
Emperor Champagne will launch in Singapore this August 2019.