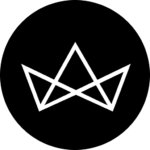 Jack Daniel's elevates its presence by launching the Craft & Luxury Collection in Singapore
Say "Jack Daniel's" and you're inevitably summoning memories of Jack and Coke drunk at a dive bar to life.
The Tennessee distillery, which is famed for producing the world's best-selling American whiskey, has never aspired to have its black-labelled square bottles rise to highbrow aspirations — brand recognition and popularity are instead its gold standards.
But a step away from that one whiskey and formula shows that the Jack Daniel's name is now firmly shifting its brand identity to embrace luxury marques, thanks to the inception of its Craft & Luxury Collection.
While not an entirely new line, the Craft & Luxury Collection's scheduled debut in Singapore next month is opening up the Jack Daniel's name to our market.
Comprising three single-barrel whiskies, the limited release Jack Daniel's No. 27 Gold, finished in maple wood casks, and the Jack Daniel's Sinatra Select, the last of which is made in honour of Frank Sinatra, the Craft & Luxury Collection is the brand as never seen before.
The Single Barrel Collection is definitely an easy gateway into this expanded line, whether you're a fan of the original JD or otherwise. Spanning three main whiskies, of which is a barrel-proof bottling (coming in at up to 70 percent ABV, mind you), these single-barrel editions truly flesh out the Jack Daniel's make while letting cask-ageing tell a flavour story.
All these will arrive on the new Lazmall store opened by Brown-Forman, the parent company of Jack Daniel's, come July 2020. The store stands to be the most variegated platform for the Brown-Forman portfolio thus far in Asia, and will also include resources from the group's clan of experts and ambassadors.
The exact date of the opening is yet to be confirmed.