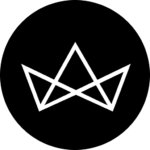 New bar alert: Crackerjack's Junior is a pocket bar that will make you love agave spirits
Note: Junior has since changed its concept. To read our review on their latest revamp, click here.
For many, tequila is a spirit that brings back memories better forgotten. The shudder caused by a quick shot chased down by lime and salt, bad decisions, as well as killer hangovers all merge into an equation that goes something like tequila = never again.
But with a bar like Junior opening its doors, the spirit is about to get vindicated. Junior is a pocket bar established by the folks behind Crackerjack and 28 HongKong Street. Tucked away in an alley behind the main establishment, Junior was created to explore the multitude of passions shared by the collective, and for the next six months, it's all things agave.
Tequila naturally plays a big role, but the bar also offers other Mexican spirits like raicilla, mezcal, and beyond. Its concept menu, titled Norma, is a near-exhaustive entry point to the spirit category.
Crackerjack's head bartenders, Zachary de Git and Peter Chua travelled throughout Mexico for three weeks to prepare for the menu, sourcing bottles and visiting distilleries to curate over a hundred expressions you'll find behind Junior's bar counter.
To make agave spirits accessible, the menu includes cocktails split into three categories — progressive, classic and traditional.
Start off with any of these to spark your appetite. The Vampiro is a favourite, and de Git describes it as a spin on a Bloody Mary, without the tomato. Instead, carrot and beetroot sangria, fresh citrus juice, a dash of ginger and firewater are shaken up to create a refreshing, sweet and earthy cocktail with a dash of spice that brings out the tequila.
Remember The Maine is another favourite. As a twist on the Manhattan, made with Purasangre Extra Añejo tequila in place of rye whiskey, the drink is a solid, smooth blend of cacao and baked agave notes.
At Junior, you must order yourself a tasting flight. There are currently two on the menu, though the bartenders are always happy to create a bespoke flight for you. The first, Aged Tequila, showcases three of Jasilico's finest blends. Blanco, or unaged tequilas, are best used as mixers, but these añejo, or aged tequilas are matured for at least a year, and ought to be enjoyed neat. The second, Lost Spirits, gives you a taste of traditional liquors you rarely sample outside of Mexico, namely a mineral raicilla, a potent and heady ceremonial mezcal known as pechuga, and a sotol, made with the desert spoon plant.
The bar has proven to be one of the most interesting concept joints we've visited of late, and it's truly an eye opener to the broader world of agave liquors. Don't miss out.
Junior, 43 Tanjong Pagar Road, Singapore 088464, +65 8121 1462