It's been more than half a year since the pandemic has forced us to rethink how we live our daily lives, but if there's any lesson that's truly resonated, it's the one that has reminded us to never take time with our favourite people for granted. 
The Lo & Behold Group's two latest concepts encapsulate this very idea — whether it's outdoors at the park or in your own home — in the best way it knows how: With good food and drinks. From Singapore's first sommelier-led online bottle shop to a picnic and beach dining experience like never before, here's how you can spark even more joy in being with loved ones again. 
Clink Clink
We hate to admit it, but venturing out of the usual rotation and into new wine territory can be a stressful affair. Now it's true that there are apps and all manners of websites designed specifically to give you honest reviews on wines, but nothing really beats having one recommended to you by a sommelier. After all, life is too short for bad wine, and these are the people who know which to avoid.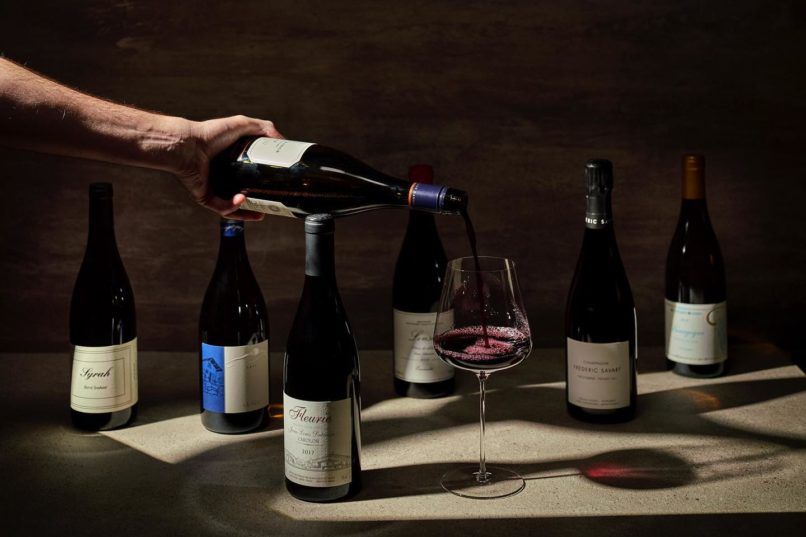 Because having a personal sommelier follow you to the wine shop isn't a reality for many, The Lo & Behold Group is filling this gap in the market with Clink Clink, Singapore's first sommelier-led online bottle shop. The premise behind this is simple: These wine experts seek out the best versions of every type of wine for every pocket, and nothing is priced over S$150.
Curated by both resident and global sommeliers, the wines go beyond your average grocery store selection — and only one in 10 make the cut during blind taste tests. Over 40 suppliers and producers are in on this new initiative, and the group promises the best rates using their long-term supplier relations as leverage.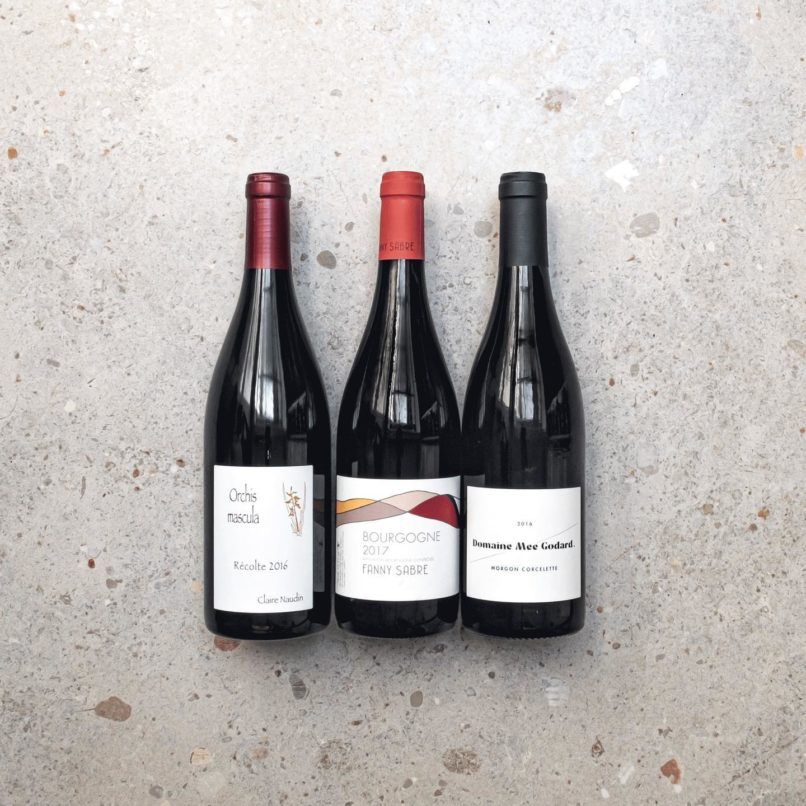 If you're up for an adventure, Clink Clink has cheekily-named bundles that are categorised by varietals (refer to: "There's More to Life Than Pinot Noir") and location (e.g "Tour De France – Blanc"). "The Crazy Ones" is a wild selection of biodynamic, skin contact and natural wines that are designed to challenge and delight, while "Girl Power" is an exciting representation of the growing voice of female winemakers.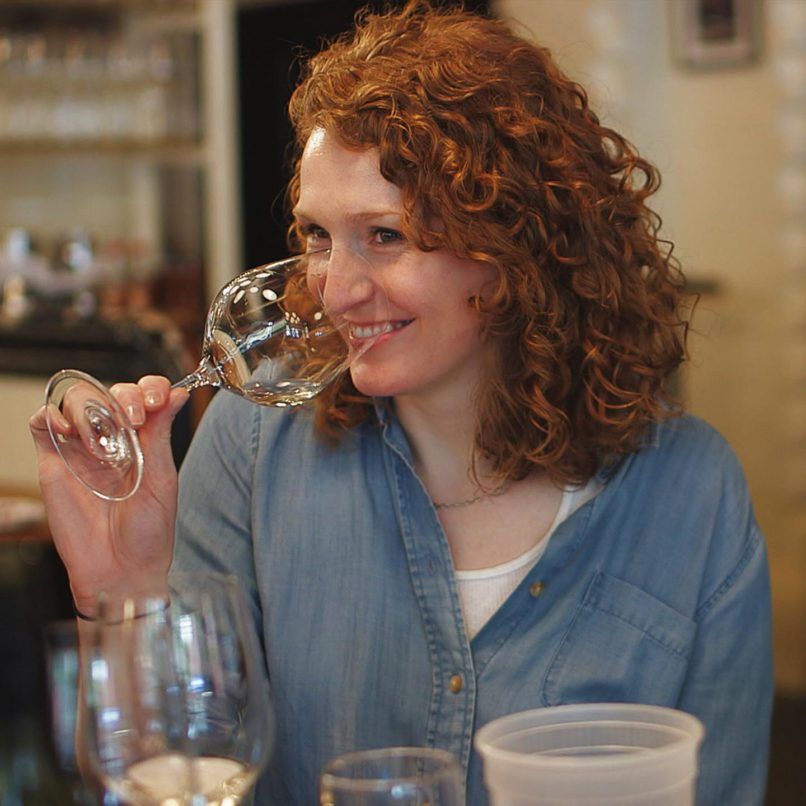 Otherwise, the Global Sommelier Series gives an exclusive peek into the private cellars of some of the world's most established sommeliers, accompanied by hand-picked bundles of their favourite labels. Iconic estates are also placed under the spotlight here, with bundles that offer a look into the distinctive terroir of their vineyards, and an opportunity to sample their differing styles of wine in one easy click.
'Dine in Nature' Experiences
Clink Clink isn't the only way to experience The Lo & Behold Group's unique brand of hospitality outside of its venues. Now that we've eased back into the wild outdoors, Dine in Nature will help you make up for lost time by ensuring you have the picnic of your dreams anywhere, whether it's at your favourite park, your backyard, or even your friend's abode.
Essentially a smorgasbord of greatest hits from across the group's establishments, the two styles of picnic baskets see gourmet treats, accompaniments and picnic accessories that will make dining outdoors an effortless affair.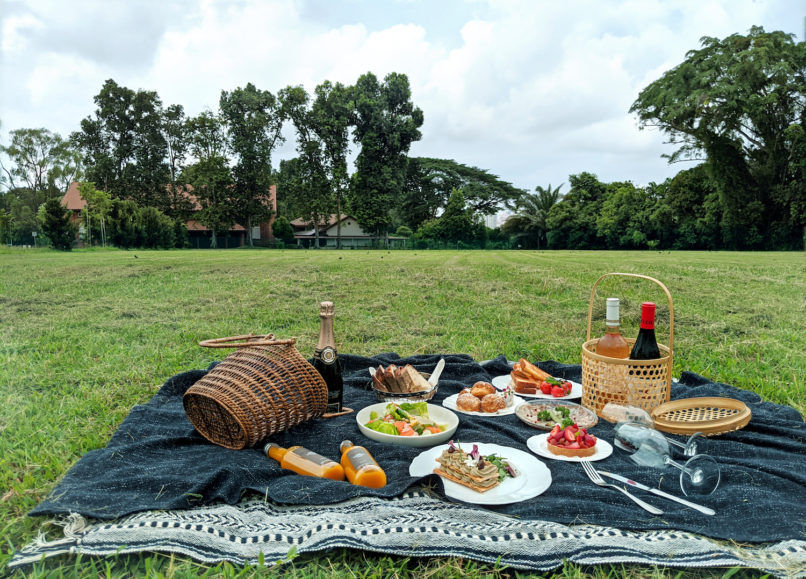 If you're feeling fancy, the Lavish Gourmet Basket (S$168) comes packed with treats such as The White Rabbit's signature Roasted Black Truffle Chicken, Truffle Sea Salt Chips, and a Strawberry and Rhubarb Tart, amongst many others easy afternoon bites. For a boozy afternoon out, top up your experience with a Roku Gin & Tonic kit (S$138) or a bottle of Duval Leroy Brut Reservé NV, Côte des Blancs for S$87.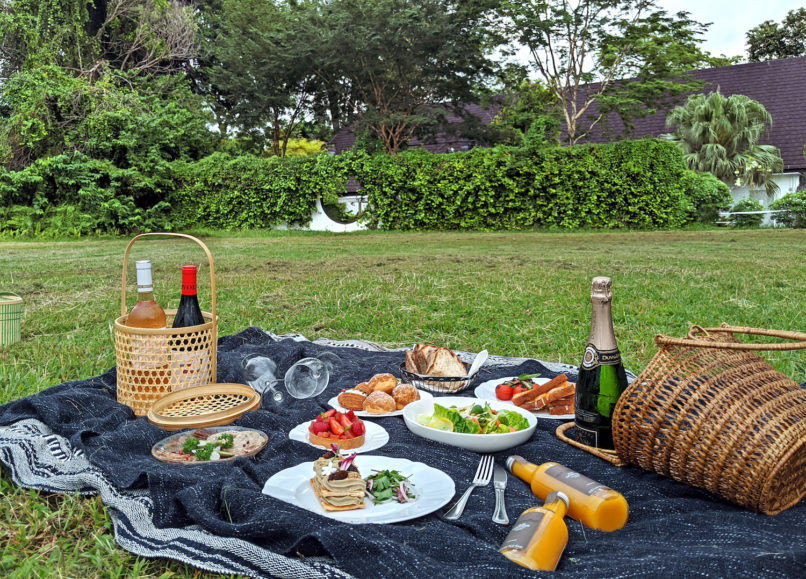 Meanwhile, the Picnic Essentials Kit (S$98) keeps things simpler but equally indulgent. Duck Rillettes and Chicken Liver Parfait from The White Rabbit are the perfect accompaniments to sourdough by Le Bon Funk and stuffed Camembert Truffles with walnut and fig relish. Dessert comes by way of White Rabbit Madeleines and Custard Choux. Again, you'll get to elevate your dining experience with an optional top-up for gin and tonic cocktails or wine.
You won't have to wait long to dig into this fanfare either; pick-up for these baskets will be at The White Rabbit — a walkable distance to the Singapore Botanic Gardens.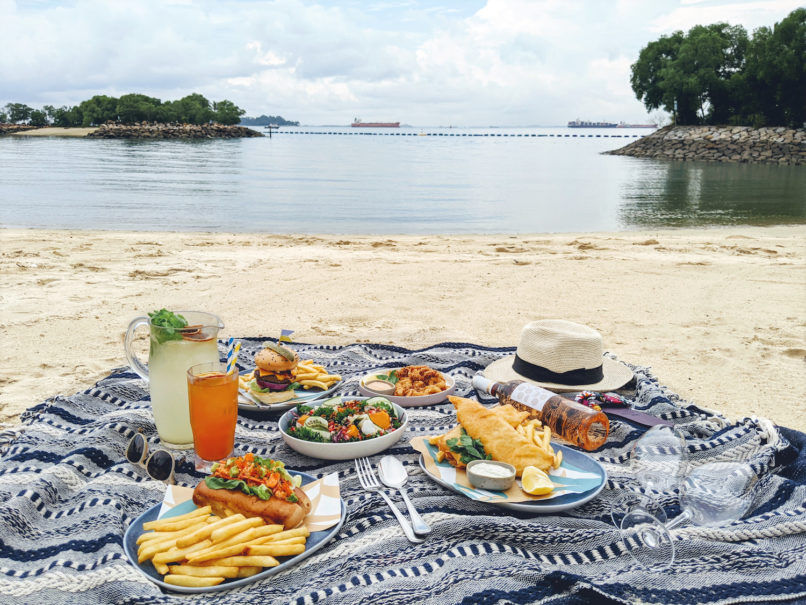 There's also nothing quite like a long, breezy weekend at the beach, so revellers who want to experience Tanjong Beach Club without the queues or crowd can enjoy the establishment's cult favourite grub from The Beach Shack. The extensive grab-and-go menu promises to make any beach day even better, with options that range from Beer Battered Fish & Chips, Tanjong Burger, and Lobster Bun to acai bowls and truffle fries. Refreshing cocktails like the Tanjong Spritz and Summer Sangria are the perfect thirst-quenchers for sharing with friends and family too.
The beach Shack is open on weekends from 11am – 7pm.