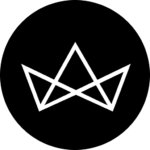 LSA Exclusive: Roger Federer uncovers the secrets behind Moët & Chandon's vintage champagnes
Think back to every party you've ever been to, and you'll realise that a good bottle of vintage champagne is usually the common denominator behind a really good time.
Yet what exactly is a vintage champagne, and how much of a difference does it make? Luxury champagne maker Moët & Chandon gives tennis superstar Roger Federer a crash course during his visit to Epernay for the fourth episode of its "Through the eyes of…" series.
Here, Benoît Gouez, Cellar Master at the Maison, breaks it down for Federer, and if you're only privy to vintage champagne, the bad news is that it's not produced every year. Described quite accurately as "an exception," the grapes that make the cut come from a single year's harvest, and every one tell a story brimming with individuality and charisma.
So precious and exceptional in fact, that we dare bet you won't believe the total number of vintage champagnes that has been released by Moët & Chandon since it was founded in 1842. Find out this jaw-dropping figure and more of what makes a vintage champagne via the video below.
Find out more here.
(All images: Eric Valli)