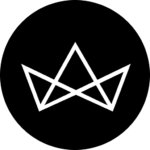 MARQUEE to throw a virtual anniversary bash ft. Steve Aoki, Nicky Romero and Andrew Rayel
MARQUEE Singapore turns one this month, and the present circumstances are little excuse for this nightlife titan to stop the party.
Come 22 May, the Marina Bay Sands-based nightclub is throwing a digital bash, entirely free for music fans worldwide. The line-up is equally impressive as the party's reach, as headliners will include Steve Aoki, Andrew Rayel and Nicky Romero taking the virtual stage back-to-back. Acts will be hosted on Zoom and Twitch from 9pm to 1am, all for your viewing pleasure.
This landmark showcase is just the tip of the confetti-coated iceberg. For a nightclub with a ferris wheel and three floors, the ethos of go big or go home extends to the virtual space as the club has announced a whole calendar of experiences featuring big-name DJs on the decks. Dash Berlin, Blasterjaxx, Paul Van Dyk and MarLo are just some teased, with more names to be announced on MARQUEE's social channels in due time.
"We knew when we entered Singapore that we were going into a sophisticated nightlife and dining scene, and our product would have to be adjusted and adapted accordingly," said Noah Tepperberg, co-founder of Tao Group Hospitality, the name that created MARQUEE. "It was a lot of leg work and a great partnership with Marina Bay Sands that led us to create something so unique and special. We may be physically apart during this current period in Singapore, but we still hope to bring a slice of MARQUEE's nightlife to our fans' homes. We are so grateful to everyone who has made our first year so memorable and we can't wait to welcome our guests back when we re-open."
To get you psyched for the occasion, check out MARQUEE's Spotify channel, where its resident DJs have curated playlists that will get you reminiscing Friday nights under the club's kaleidoscopic lights.