As National Day rounds the corner, restaurants are churning out locally-inspired menus to celebrate Singapore in the most patriotic manner of all — good food. Few things accompany a good meal like a well-made cocktail or two, and in that vein, bars around the city have chipped in to make our nation's birthday extra-special by offering libations with a localised twist.
Here's a guide to some of our favourites, from bubble tea cocktails to reinventions of the Singapore Sling.
Three Singaporean-style cocktails will be available at Chimichanga's cocktail bar on 8 August, each modelled after familiar local flavours. These are Curry-Manga, a spicy cocktail that takes its cues from produce found in Little India, Halia Peng, a boozy rendition of the warming kopitiam classic made with rum, Bentong ginger juice and condensed milk, as well as Ah-Lemak, created with coconut-washed bourbon and pandan and barley-infused gin.
Whether you love it or not, bubble tea has found its way into the likes of bread, hotpot and waffles, so cocktails are a natural next step, we suppose. Two of these crossover cocktails will be available at Bar Canary for National Day. The first is Paradise Pop, an osmanthus tea and gin concoction topped with lychee pearls, while the other is Smooth Criminal, a rich, milky blend of whisky, earl grey and lavender tea dressed with sweet caramel jelly. The option for extra toppings isn't available, unfortunately.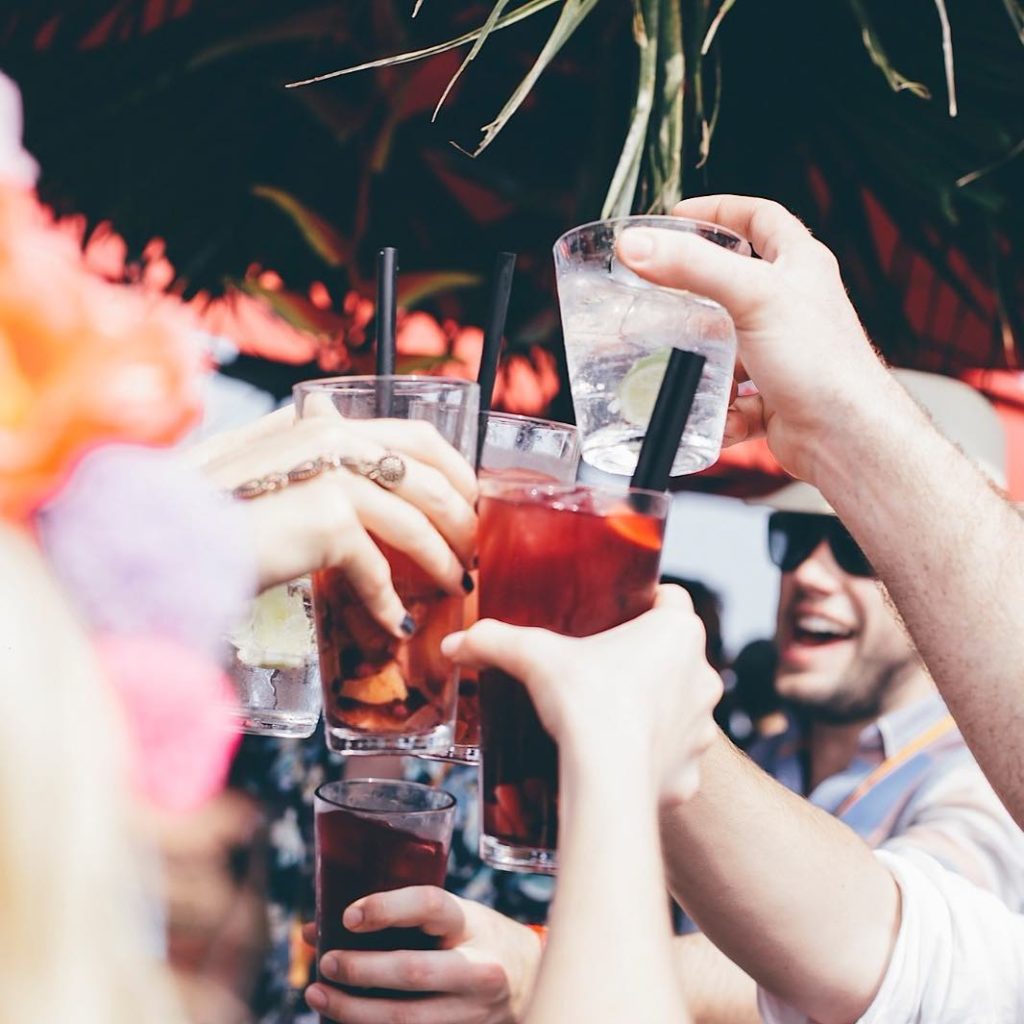 Cé La Vi is a favourite National Day destination because it offers prime views of the fireworks, but that should not be the only reason you hit up the rooftop club lounge over the long weekend. For National Day, Cé La Vi will serve up sharing portions of the Singapore Sling for couples who can't get enough of our indigenous cocktail.
Skyscraping bar and club Bar Rouge pay tribute to our collective love for the malted drink, Milo, with a Milo Dinosaur cocktail to be served n the club on 9 August. Apart from the nostalgic delight, the club will also be home to a DIY rojak station and a kachang putih cart for party-goers with the munchies.
For the month of August, Marina Bay Sands' LAVO will serve up a refreshing, tropical cocktail that promises to be our new favourite way to beat the sweltering heat. Named Singa Star, this gin and sweet vermouth mix also feature pink grapefruit juice, as well as a blueberry merlot tea. Finished with a soda, this long drink is one you'll relish sipping on as you watch the fireworks overhead.
Komyuniti nods to the wealth of Peranakan cuisine with its Nonya Breakfast creation, a whisky and coconut liqueur-based cocktail enhanced with a Nonya kaya cordial made in-house. We'd take this over kaya toast for breakfast any day.
Milk punch gets a makeover with a rojak twist at Smoke & Mirrors for the month of August. The Rojak Milk Punch cocktail stars new local spirit, Compendium's Rojak Gin, with spiced Pechuga, milk, and citrus, with a spritz of torch ginger reduction to finish off this intriguing combination. You can read more about the Rojak Gin here.