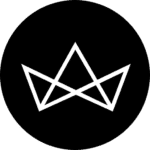 Nutmeg & Clove's limited edition Negroni is a delicious tribute to Singapore's diverse heritage
What if we said that it was possible to encapsulate the spirit of Singapore into a drink?
No, we're not talking about the Singapore Sling, although that too is an icon that you should be imbibing in over the long National Day weekend. Unlike the Raffles Hotel classic, however, Nutmeg & Clove's Garden City Negroni pays homage to the very foundation the country was built upon: The "Garden City" vision.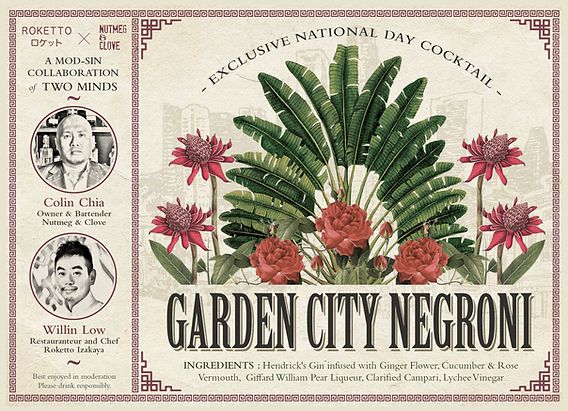 First introduced on 11 May 1967 by then Prime Minister Lee Kuan Yew, the idea was to transform Singapore from an underdeveloped city into one that was clean and filled with abundant lush greenery. This twist on the classic Negroni cocktail is the brainchild of award-winning chef, Willin Low of Wild Rocket (Asia's 50 Best Restaurants) and Roketto Izakaya, and celebrates the nation's success by incorporating local florals, spices, and fruit that we've all fondly grown up with. This starts from its base, a Hendricks Gin that's been infused with Ginger Flower — yes, the very same plant used to add an indelible fragrance to dishes like the Chinese rojak.
Other star ingredients that make this limited edition bottled cocktail stand out include lychee vinegar and cucumber and rose vermouth, both carefully married with the summery freshness of Giffard William Pear liquer and the smooth punchiness of clarified Campari. The result is an incredibly delicious tipple. Trust us, we found it very hard to put our glass down.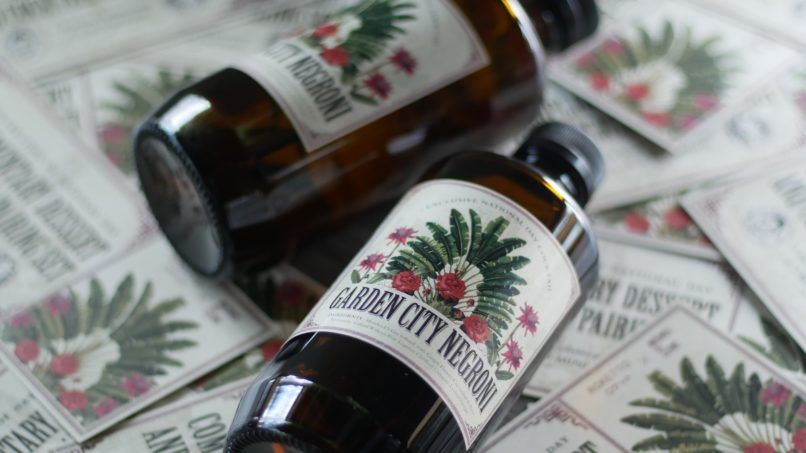 In a way, Nutmeg & Clove has gone beyond simply mixing local botanicals for this National Day special. The Garden City Negroni has been concocted to highlight Singapore's melting pot of racial influences, while also acknowledging the city as home to global citizens around the world. The individual ingredients of the cocktails couldn't be more different, but have somehow managed to work in harmony to create a beautiful marriage of flavours.
Only 55 bottles — one for every year of Singapore's independence — will be available for sale here. Every purchase of the Garden City Negroni will be accompanied with a voucher which is redeemable at Roketto Izakaya for a specially created Singapore Sling Dessert and Cocktail Pairing Set.