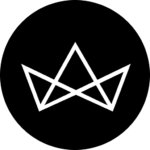 Here's why you can't miss out on Perrier-Jouët's Season of Gastronomy champagne pairing dinners
There are few things in the world that define a good time like quality champagne paired with excellent food, and fine company. It's a notion that the House of Perrier-Jouët understands all too well, and this year, it has made this familiarity a reality with its Season of Gastronomy dinners.
Working with Singapore's finest restaurants, the Season of Gastronomy initiative is guided by two pillars — the best cuvées, and the freshest seasonal produce. At each dinner, guests will be treated to a sumptuous dinner, with a special menu crafted by the venue's head chef. Perrier-Jouët's wines go alongside each course, mingling harmoniously with the dishes to unveil explosive new flavours.
There will also be a brand ambassador on site to educate diners on the craft behind each Perrier-Jouët expression, and to explain the nuances behind some of the rarer vintages from the house's private collection. You'll get to sample champagnes like the 1982, 1985, and 1996, as well as seasonal editions such as the Belle Époque Edition Autumn 2005.
Though champagne pairing dinners are still gaining ground, Season of Gastronomy provides a unique perspective by opting to work with local restaurants. Its previous initiatives included gourmet Thai cuisine at Tamarind Hill, as well as French-Asian fusion at Table At 7. These might not be flavours entirely expected, but they add to the magic.
The next Perrier-Jouët Season of Gastronomy dinner will be held on 21 September 2017 at Yan Ting, located at the St Regis, with a menu focused on modern interpretations of Cantonese cuisine.
Whether you consider yourself a champagne connoisseur, or simply want to treat your palate to a luxurious night out, the Season of Gastronomy has something to offer. Tickets can be purchased here.